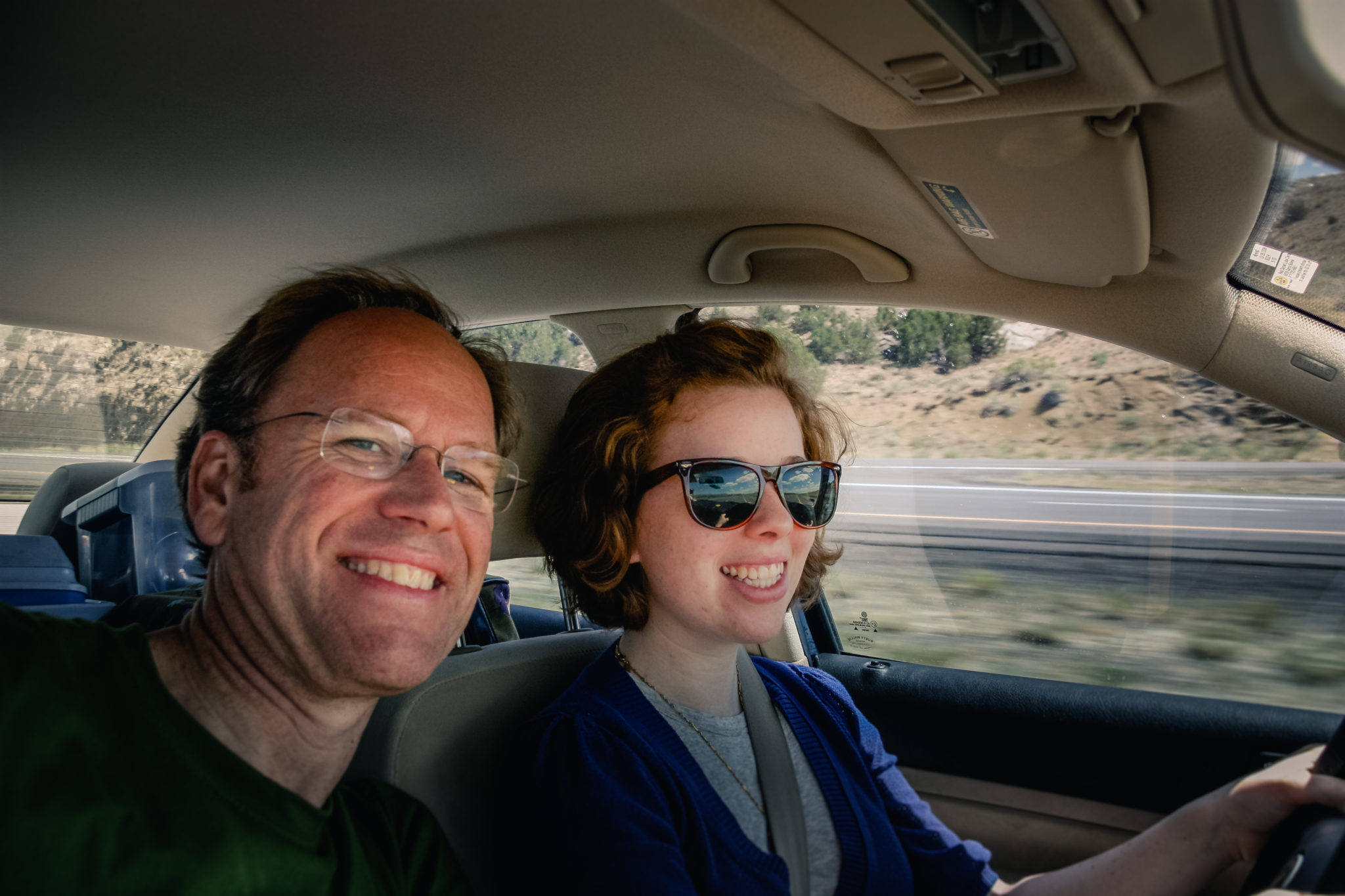 18 Aug

Traveling with Christina
I came across this little video of Christina the other day. We were on an epic road trip from Fort Worth to San Francisco, moving her into a new dorm room where she would stay while earning her Master's degree.
Ever since assisting toddler Christina onto the back of my lemon-yellow Schwinn bicycle with plenty of snacks, food and coffee have been an integral part of our travels around Planet Earth.
On this trip, we had carefully selected white cheddar cheese and brown bread, creating a sandwich that became known as the "El Tovar". The barren plains of west Texas and Arizona never looked so beautiful than with her at the wheel and me acting as DJ and chef.
Our 4am Fort Worth departure allowed for a memorable sunset and sunrise at the Grand Canyon that I'll never forget. So many stories and memories: the ugly crust pie just west of Amarillo; our little tent we nicknamed the bobsled; the Native American man who rode a bike from Florida to work at the Grand Canyon gift shop who helped Christina select the perfect earrings.
After some pizza and a Pinkberry yogurt in LA, Christina and I made it to Santa Barbara where we found a little hostel for the night. Waking at 5am or so, I stumbled to the bathroom. In my sleep-deprived state I ran into the door edge, resulting in a stream of blood coursing down between my eyes and running off the tip of my nose. Not wanting to wake Christina, I found a nearby coffee shop bathroom where I sat and nursed my wounds.
When the sun rose and Christina woke, she bandaged my wounds with love and sympathy and also created an alibi to cover my blunder. That's the setup for the little video in this post that always makes me smile. I hope it makes you smile as well today.
Christina's voice and smile transports me to a very special place, which is filled with memories that will never die. Six years ago today we had to alter the way in which we travel, but we still do. I can still hear her voice and feel her presence and for that I am grateful.