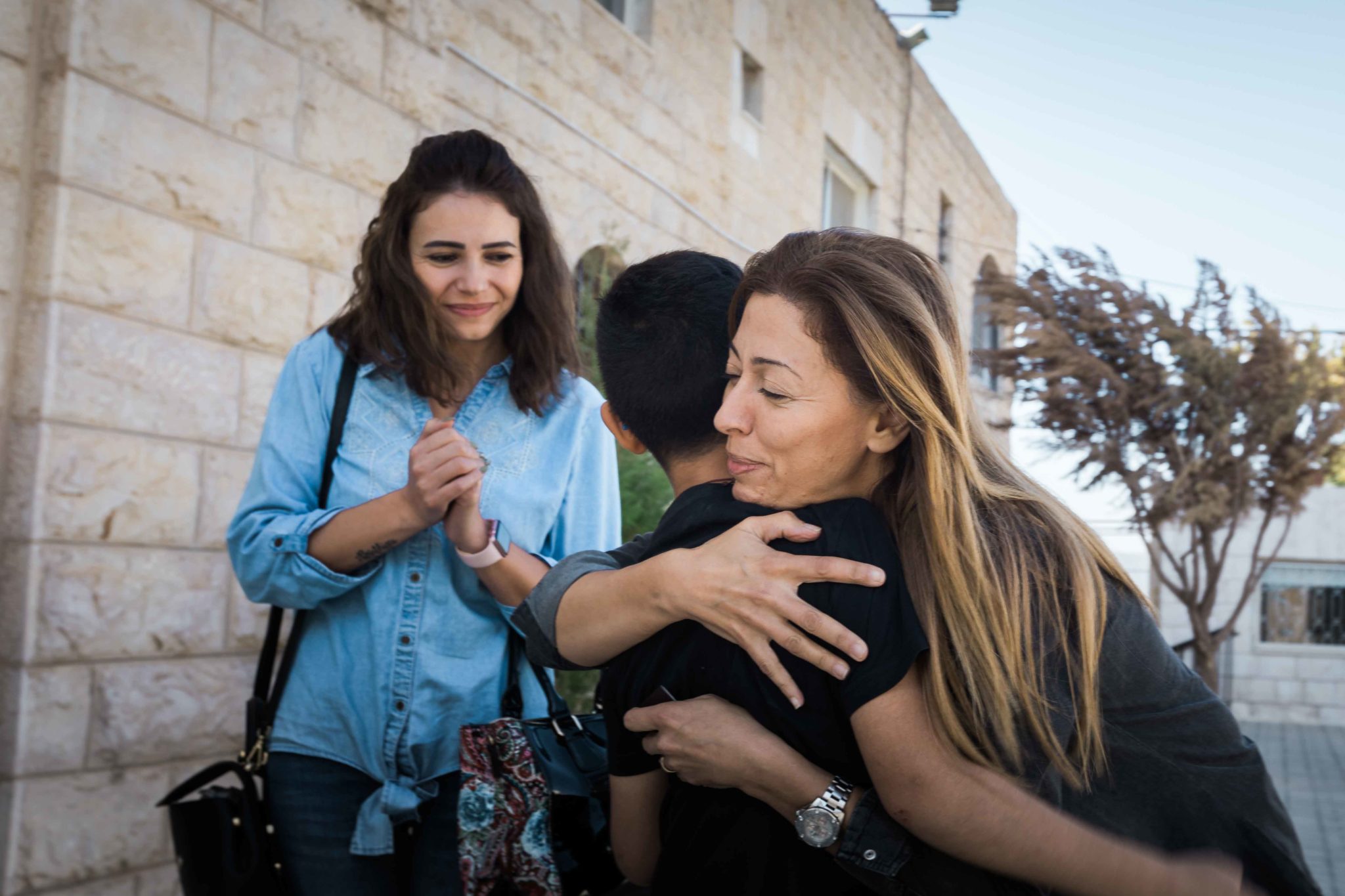 07 Feb

Photographing in Amman Jordan with Orphan Sunday Coordinator Nisreen Hawatmeh
Capturing Grace around the world on a 34 day, 8 country, 3 continent trip, photographing for organizations in Thailand, Sri Lanka, Israel and Jordan.
My friend Nisreen is a career architect with a passion for assisting orphans, refugees and vulnerable children. Nisreen and my host Salam epitomize the spirit of Orphan Sunday, laypersons working within their own church and community to help orphans and vulnerable children. It has been my pleasure this week to accompany Nisreen and Salam to a number of ministries representing a variety of denominations throughout Amman.
Today we visited Al Salam (Lady of peace) orphanage where our group spent time with children, providing practical items that are needed but also just sitting with them and listening. Unless you have lived the life of an orphan it is hard to understand just how much it means to receive focused attention and love, to know that someone cares and that you are seen.
Time and again Nisreen and those who accompanied her, sat beside children with whom they had gained trust. Children are very perceptive, they discern the ability to trust through ones presence far more than their words. This was evident when children and young adults would confide in Nisreen, trusting her with their stories of loss, pain and fears. One young adult boy who looked very confident in his pier group kept looking for an opportunity to pull Nisreen to the side. They sat together for a good while as he poured out his heart and expressed though tears how much he misses his mom.
As always, Nisreen guided children to write out their prayer requests, gathering names for her magnets that she gives to others. Nisreen obtains commitments to pray for these children and to consider adoption or foster care.
In this broken world in which we live, we all suffer from the pain of heartbreak and loss, we heal by sharing our stories, we heal by learning that we are not alone. We heal by experiencing the love of God through those who have allowed the holy word to become flesh and be the hands and feet of Jesus to those in need.