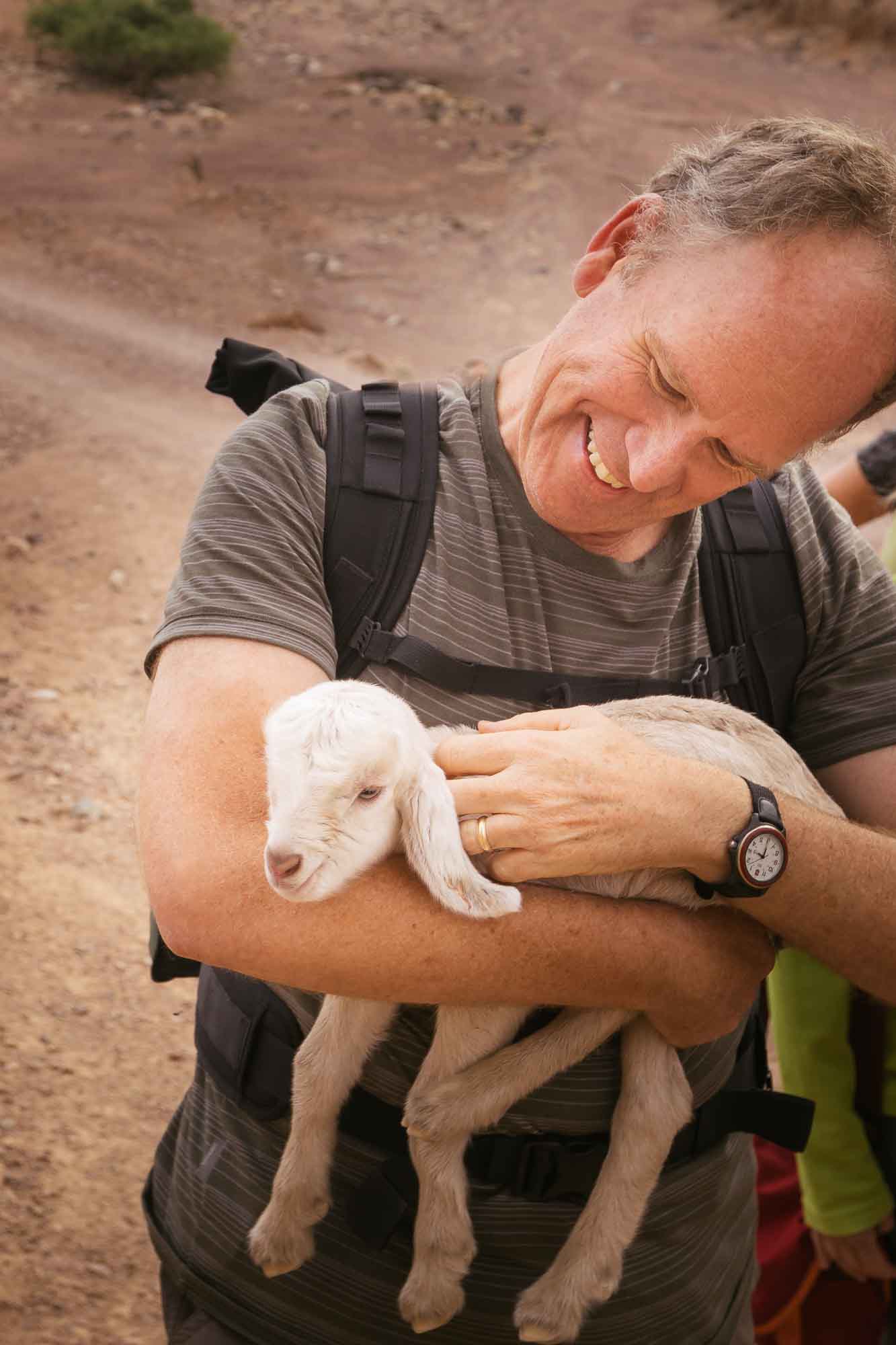 24 Feb

Feynan Lodge, enjoying the Jordan desert by candlelight before my five day trek from Dana to Petra began
With four weeks of experiences to process from my time in Thailand, Sri Lanka, Israel and Jordan, my taxi driver provided safe passage from Amman Jordan to the desert. The 3 1/2 hours drive was interrupted only by the brief stop by the dead sea for a photo. Choosing to spend the first night in the desert at Feynan Lodge was a great choice. It is remote and off the grid, solar power by day and candles by night. Feynan provided a smooth transition into the desert life in which I was about to immersed.
My taxi driver could only transport me so far, a bedouin driver met me 30 minutes shy of Feynan Lodge to deliver me to the front door of this desert hotel with his 4×4.
These photographs tell the story of my first night in the desert. Tomorrow I look forward to starting daily posts to chronicle my experiences hiking with Ghassab Al Bedoul for forty miles, from Dana to Petra.
Information about Feynan Lodge –
"Feynan, a shining star among the green lodges worldwide"
Forbes Magazine
Enter an enchanting world of authentic Bedouin hospitality and natural beauty. Deep in the heart of the mountainous Dana Biosphere Reserve, at the end of a rugged track, an idyllic candle-lit lodge rests in the magnificent Wadi Feynan.
Hailed as one of the best 25 ecolodges in the world by National Geographic Traveler Magazine, the award-winning, solar powered Feynan Ecolodge offers the most developed eco-experience in Jordan; an experience only made possible by a unique partnership between EcoHotels and the Royal Society for the Conservation of Nature, a Jordanian NGO devoted to the protection of the Kingdom's finest natural landscapes.
Here, set against the glorious desert landscape, guests staying at the 26-room lodge can be found adventuring through the untouched outdoors, sipping sweet tea with the native Bedouin, exploring local archaeological sites or simply unwinding in the serene courtyards and terraces of the candle-lit complex, safe in the knowledge that their travels in Jordan are socially and environmentally responsible.
For more information about Feynan – https://ecohotels.me/Feynan