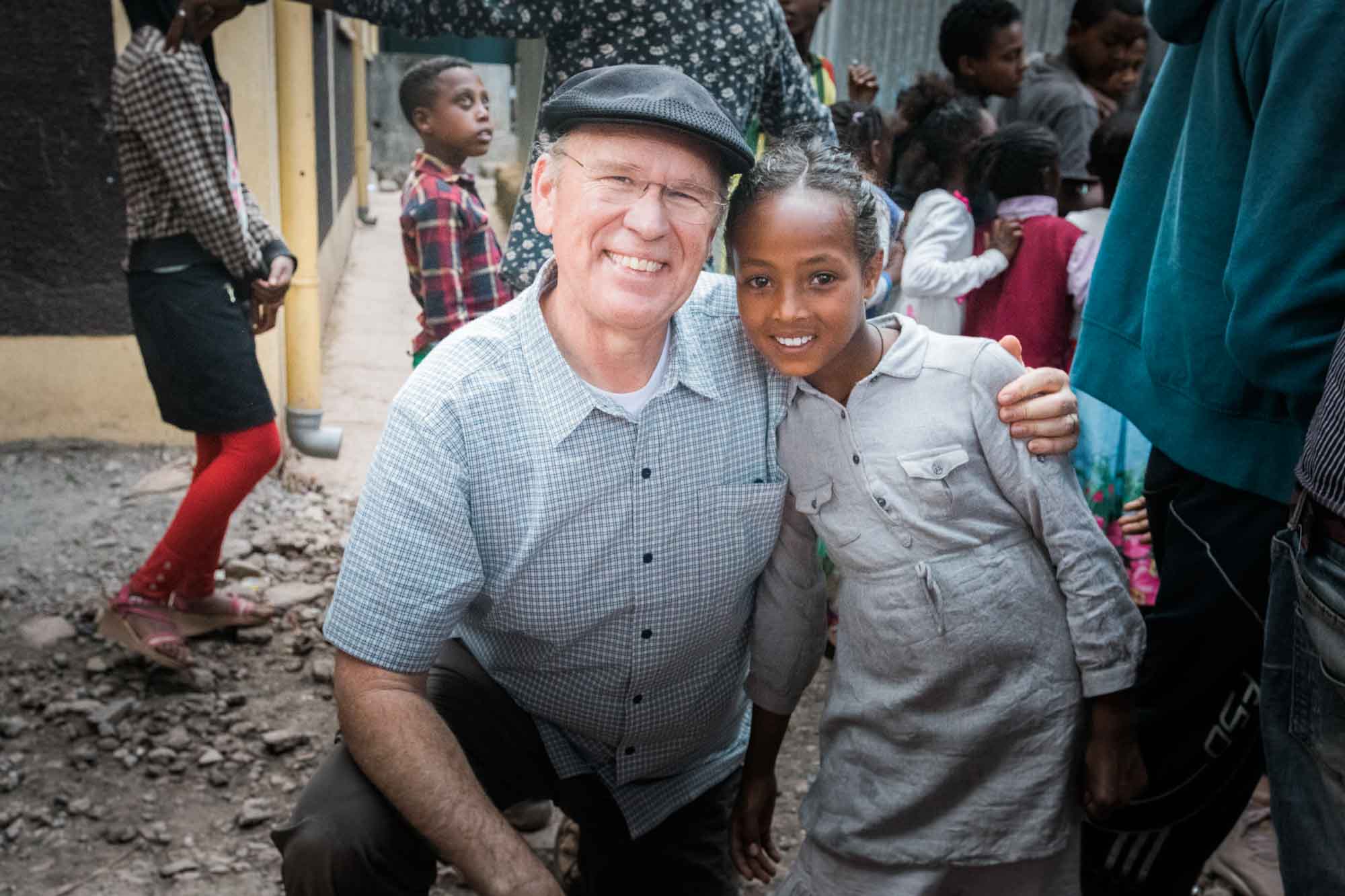 09 Apr

March 10th – Yabisera Alemayehu in Addis Ababa Ethiopia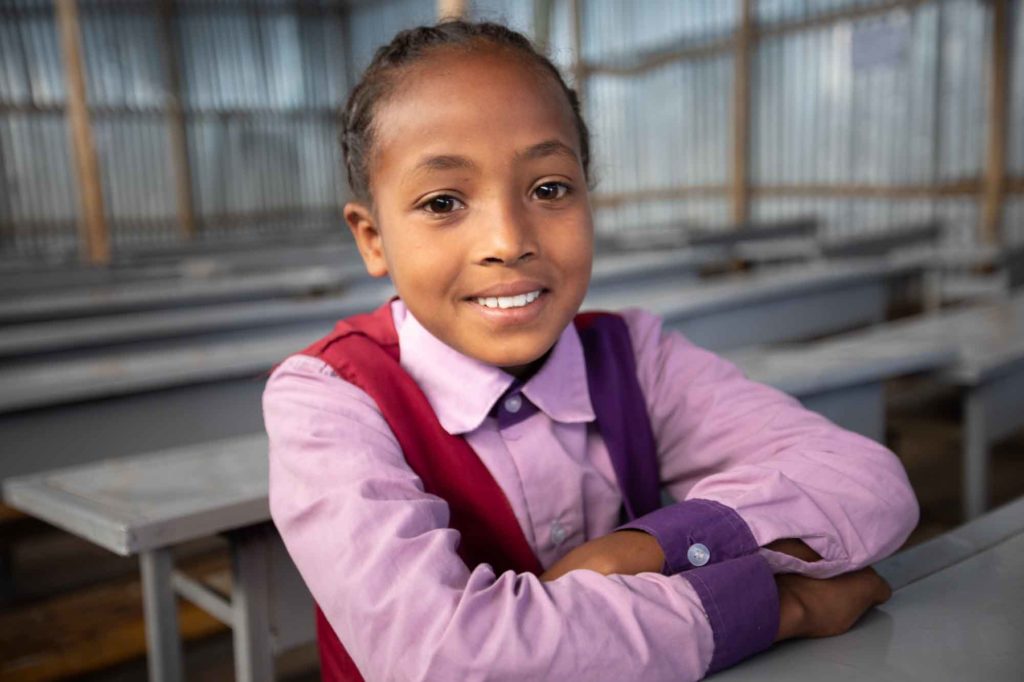 Photographing on assignment in Ethiopia for the Adera Foundation, documenting the experience of TCU students and All Saint's Episcopal School Teachers from Fort Worth Texas
This is my new friend Yabisera Alemayehuand. Yabisera is 9 years old and she is inseparable from her friend Federal, the little girl I wrote about the other day. They are both in the 4th grade at Hiber Primary School.
Despite her beautiful smile and engaging demeanor, Yabisera lives in extreme poverty. Her mother only made it through the 8th grade and works very hard as a day laborer, making maybe 500 birr a week ($15). Yabisera and her mom have no home, they live in a shanty at the edge of the infamous dump in Addis Ababa. No running water or sewage.
Sitting beside me at the Adera Feeding program at Hiber, enjoying a delicious hot meal, I asked Yabisera what the feeding program means to her, what her life was like before. Yabisera soon became emotional, wiping tears from her eyes. Through our interpreter she was able to communicate what it was like to be very hungry, yet pushed away by bigger children from the meager food line at school. It is very hard to learn and study when your stomach aches from no food.
Thanks to those who sponsor children through Adera, Yabisera and 200 other students like her enjoy breakfast and lunch at school instead of existing on one meal a day. The partnership that Adera and Hiber have developed is allowing for real change in the lives of Ethiopians, a real chance to break the multi generational cycle of poverty that perpetuates itself here.
I asked Yabisera what her favorite subject is and what she wants to be when she grows up. Yabisera replied that math is her favorite and she dreams of being a pilot some day. She says that when she is playing outside near the dump, she always strains to see the planes that fly high overhead… "I want to be up there… I want to go places".
"The Adera Foundation shares the gospel in both word and deed, transforming the lives of the poor with help and true hope."
To learn more about how you can be a part of changing lives in Ethiopia please see the Adera website – https://www.aderafoundation.org
For Adera stories on my Capturing Grace blog go to – .https://capturinggrace.org and select Adera from the organizations menu