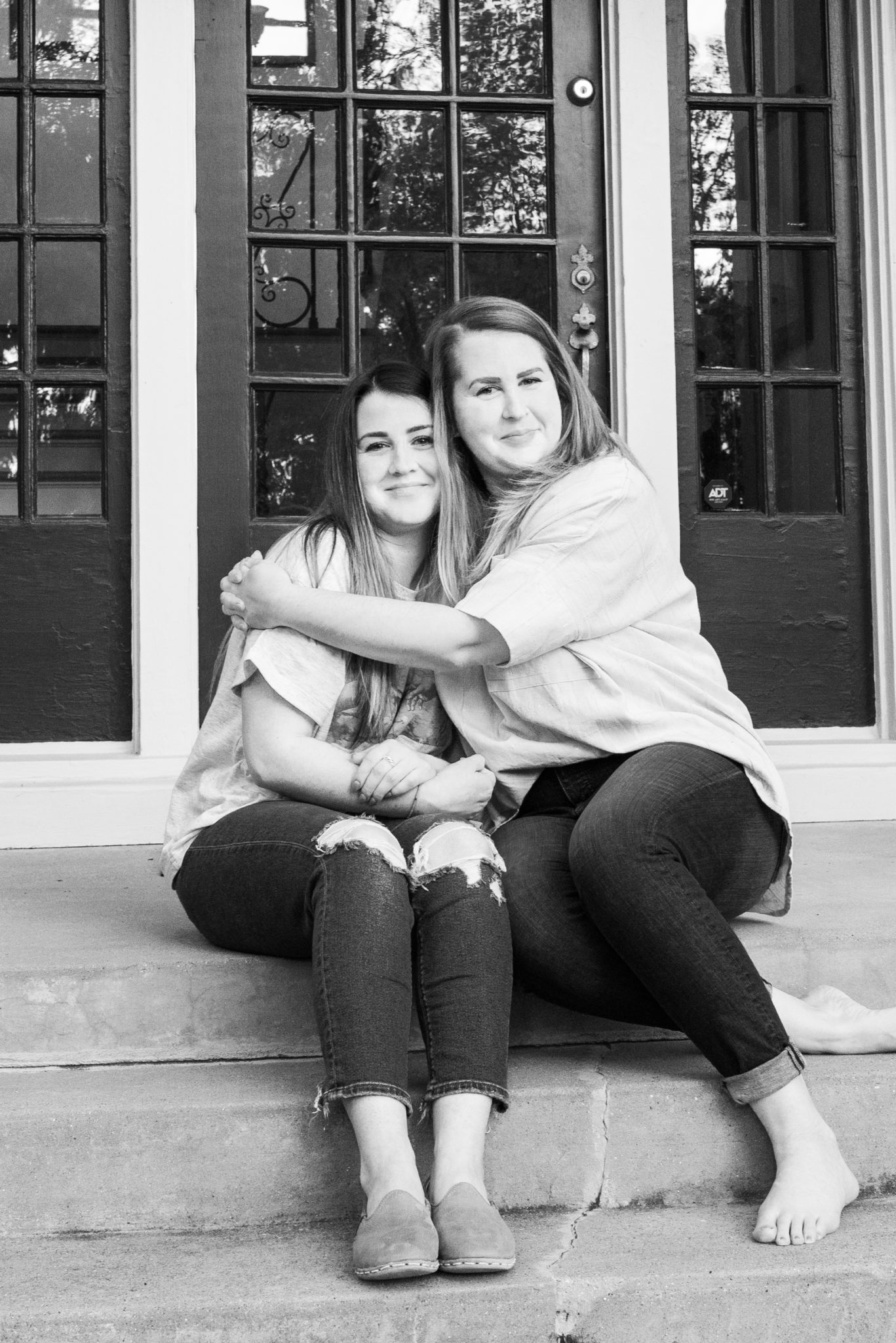 12 Apr

Life in The Fairmount – Our Porchtrait Project – Elizabeth, Natalie and Ellis over on College Ave
Life in The Fairmount – Our Porchtrait Project
Meet Elizabeth, Natalie and Ellis over on College Ave…
It was so much fun meeting and photographing Elizabeth and her little sister Natalie and Natalie's son Ellis. They were my first Portchrait in the Fairmount.
Elizabeth had this to say about these Shelter in Place days –
"The most difficult thing is that I've worked every day since March 16th, trying to help keep my company running and make sure all of our employees keep their jobs and are safe. I'm tired!
It's also really hard to watch businesses that people have worked so hard for fall apart overnight, with no warning. This is a scary time.
I miss going to Benito's all the time. I miss their uncomfortable booths, their hit or miss service, and their milanesa.
I look forward to our company getting our demand back, knowing that all our jobs are safe.
??
I've lived here for 9 years.
My favorite thing about Fairmount is the community spirit. I'm pretty sure I could post "hey I need a purple headband and a newspaper from 1999" and I'd have them on my doorstep in less than 24 hours. Seriously though, I recently asked about an old book I wanted to re-read and boy did my neighbors come through with that one and others in the genre, one even dropped a loaf of bread along with the books! I've loved watching our neighborhood come together to help people through this time with things they need, things they want, and random acts of kindness.
It's so hard to pick a favorite business in Fairmount! I can't really imagine life without Benito's chicken soup, Melt chocolate chocolate ice cream, Khao soi at Spice, Caesar salad from Cane Rosso, seeing Tony Green at Kent & Co, strawberry margaritas at Salsa Limón, K's donuts, or Chadra.
I loved taking this sweet family's Porchtrait, my favorite moment was snapping the hug in the last photo after being told initially that they "don't do hugs"… there's a first for everything!"
Shot on a Leica Q2
About the Photographer – I'm Ronnie Mosley, my wife Carol and I have lived in the Fairmount almost three years in the 1500 block of College Ave. My wife is the best neighbor anyone could hope for, I love people through the lens of my camera and Carol loves people with acts of kindness.
I have photographed in over 40 countries during the last five years, telling the stories of people who are making a difference in the lives of orphans, vulnerable children and people in poverty.
To lean more about my work of Capturing Grace click here.
Message me if you'd like to be included in the Fairmount Porchrait Project!
Our social media hashtags are #MrRonniesNeigborhood #lifeinthefairmount #FairmountPorchraits #LeicaQ2 #Leica #summilux