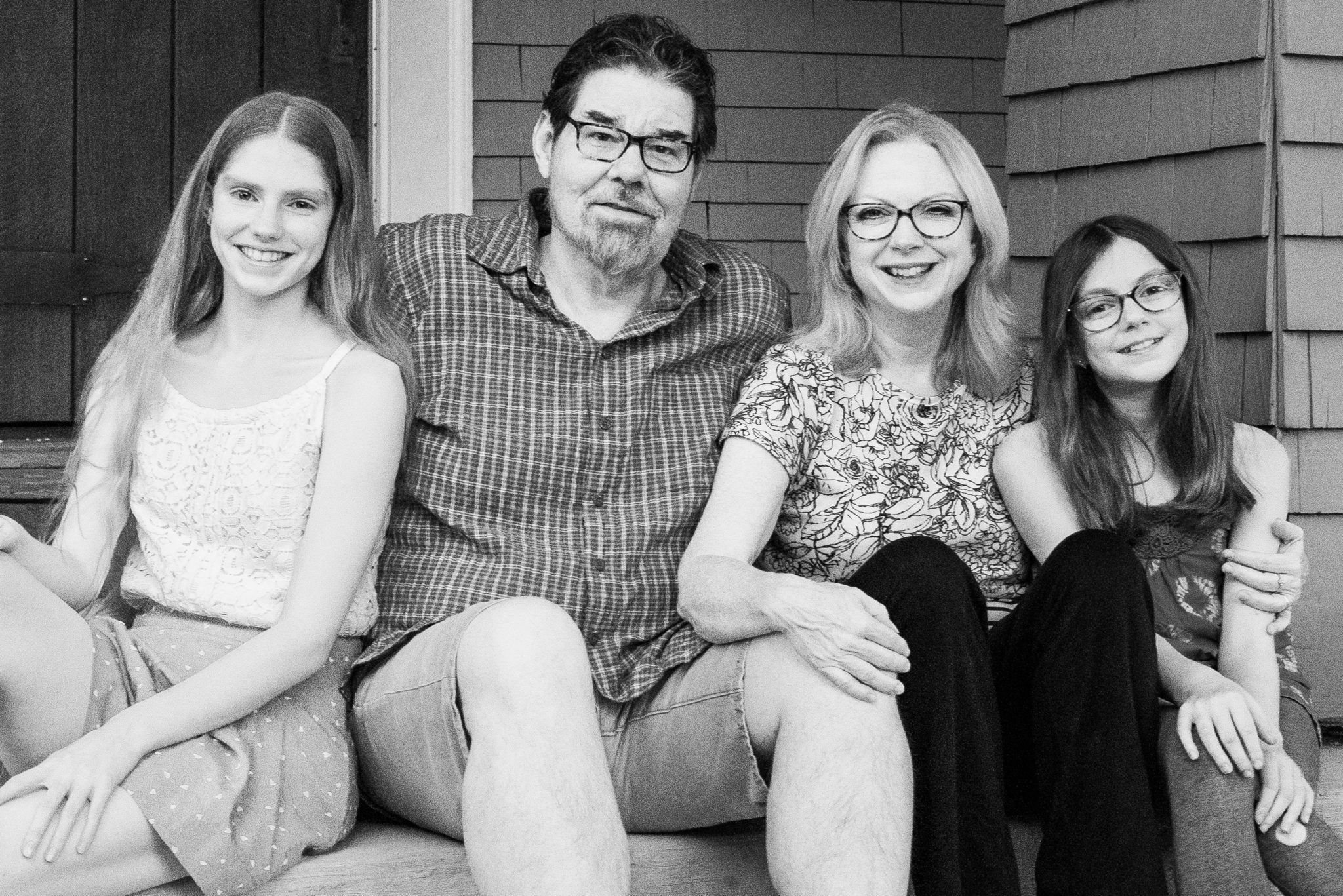 12 Apr

Life in The Fairmount – Our Porchtrait Project – Meet the Watson's over on the 1400 block of S. Adams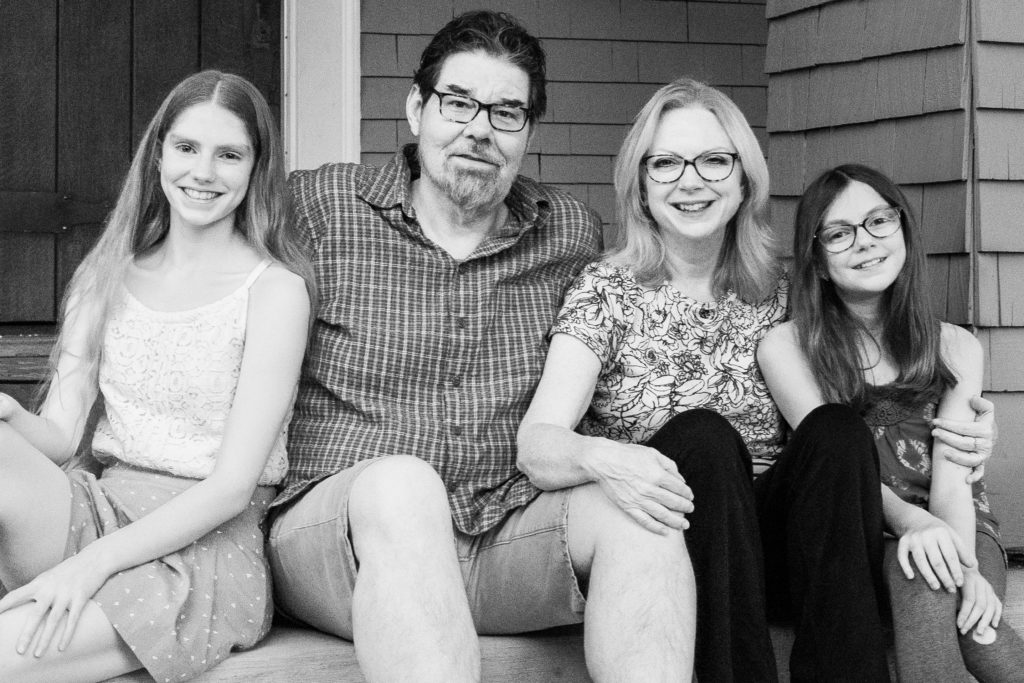 Life in The Fairmount – Our Porchtrait Project
Meet the Watson's over on the 1400 block of S. Adams…
I loved meeting this sweet family just a block away from my home on College Ave. It was great to learn that I live so close to a fellow photographer and I look forward to future coffee chats at Avoca with Steve!
Ginger had this to say about these days of Shelter in Place –
We are Steve & Ginger Watson, with daughters Lola (13) and Ruby (10).
We've lived in Fairmount 10 years. We love our neighbors – they are the best part of living here. We also love being able to walk for coffee or a meal, the street fairs, and the sweet sense of humor that's at the heart of Fairmount. We love our 4 porch kitties (all neutered thanks to Purr de Leash project – just one of the groups dedicated to helping animals in Fairmount. How cool is that?!)
This time of social distancing has had its gifts for us. We are getting time together that's precious. We're also getting a little bit more sleep than usual. The hardest thing has been making sure that the girls can get out enough to ward off the blues. They're both now doing school online, and our daughter Lola does her dance classes several times a day. That helps her to feel like she's not falling too far behind. Thank goodness for technology! Steve and I are working from home.
I'm a pastor, and not getting to check on my older folks has been really challenging. I can call them on the phone but I would rather visit. I've been really grateful that none of my congregation have gotten Covid or are in the hospital for other reasons. It's got to be so hard for people who can't visit their loved ones at the hospital. My heart just breaks for them.
My deepest hope is that we come out of this time with some of our priorities restructured so that we can maintain this connection to one another. I'm hoping that our whole country will emerge from this more humane.
Thank you Ginger for allowing me to take your family's Porchtrait and I am so grateful that we are neighbors!
Shot on a Leica Q2
About the Photographer – I'm Ronnie Mosley, my wife Carol and I have lived in the Fairmount almost three years in the 1500 block of College Ave. My wife is the best neighbor anyone could hope for, I love people through the lens of my camera and Carol loves people with acts of kindness.
I have photographed in over 40 countries during the last five years, telling the stories of people who are making a difference in the lives of orphans, vulnerable children and people in poverty.
To lean more about my work of Capturing Grace click here.
Message me if you'd like to be included in the Fairmount Porchrait Project!
Our social media hashtags are #MrRonniesNeigborhood #lifeinthefairmount #FairmountPorchraits #LeicaQ2 #Leica #summilux