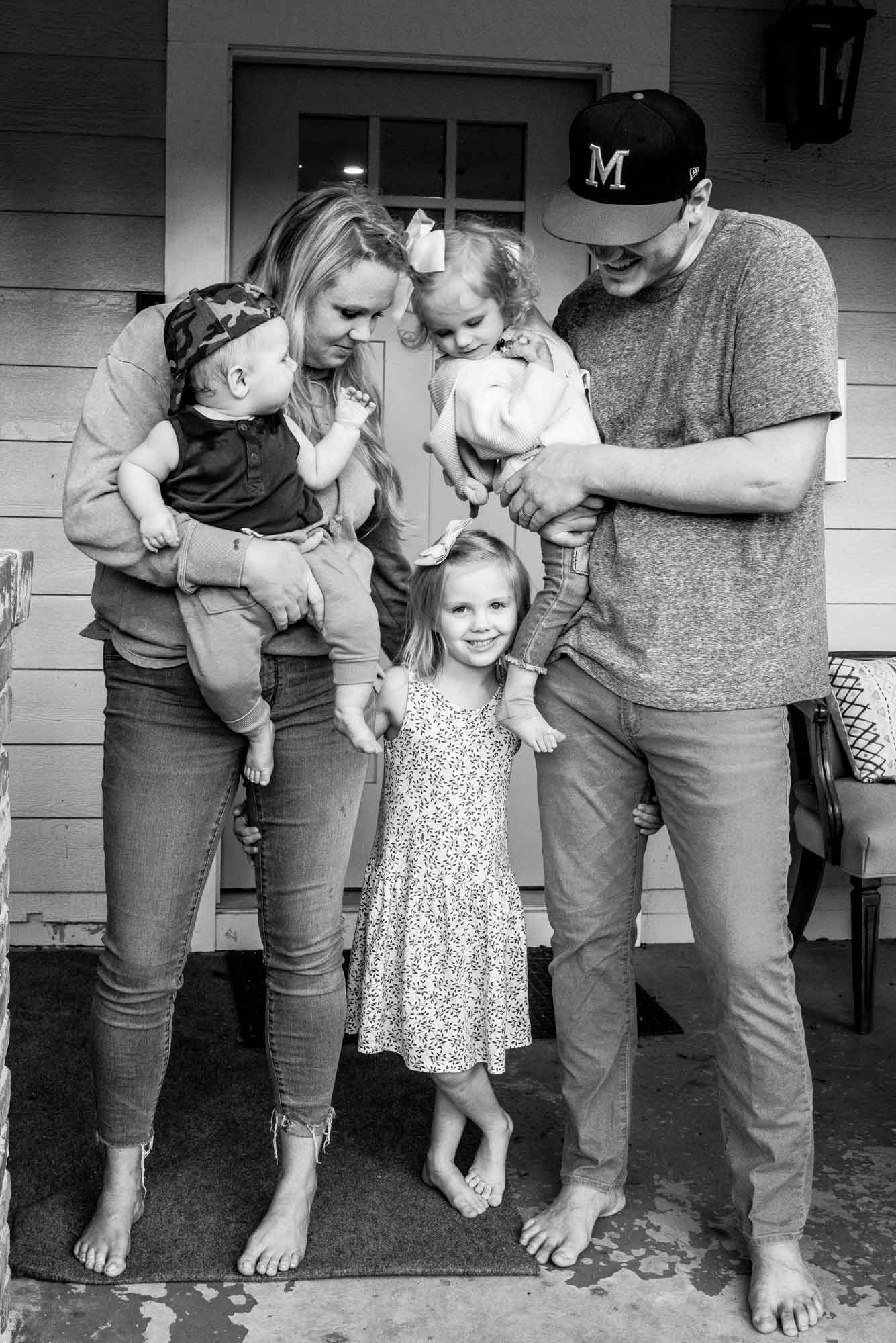 14 Apr

Life in The Fairmount – Our Porchtrait Project – Meet the minors over in the 2100 block of 6th Ave
Life in The Fairmount – Our Porchtrait Project
Meet the Minor's over in the 2100 block of 6th Ave.!
This was family #06 in the Fairmount Porchtrait Project and it was a blast!
Capturing the eyes of Austin, Lauren, and their sweet children (ages 4, 2 & 6 mos) at the same time was a lofty goal but so fun to try!
Photo #01 is my hands down favorite, big sister just being her!
What's been the most difficult thing for you about shelter in place/social distancing?
It's been hard to stay away from our family that lives nearby! We also miss seeing our church family in person.
How long have you lived in the Fairmount?
We had our house renovated from June 2018-June 2019 and moved in when it was finished!
Share your favorite thing about living in the Fairmount?
We love how so many people are out on their porches and out walking during the days! We also love the sense of community the Fairmount has.
To meet all your neighbors who have participated in the Fairmount Porchtrait Project go to https://capturinggrace.org/capturinggrace/tag/the-fairmount-porchtrait-project/
Shot on a Leica Q2
About the Photographer – I'm Ronnie Mosley, my wife Carol and I have lived in the Fairmount almost three years in the 1500 block of College Ave. My wife is the best neighbor anyone could hope for, I love people through the lens of my camera and Carol loves people with acts of kindness.
I have photographed in over 40 countries during the last five years, telling the stories of people who are making a difference in the lives of orphans, vulnerable children and people in poverty.
To lean more about my work of Capturing Grace click here.
Message me if you'd like to be included in the Fairmount Porchrait Project!
Our social media hashtags are #MrRonniesNeigborhood #lifeinthefairmount #FairmountPorchraits #LeicaQ2 #Leica #summilux