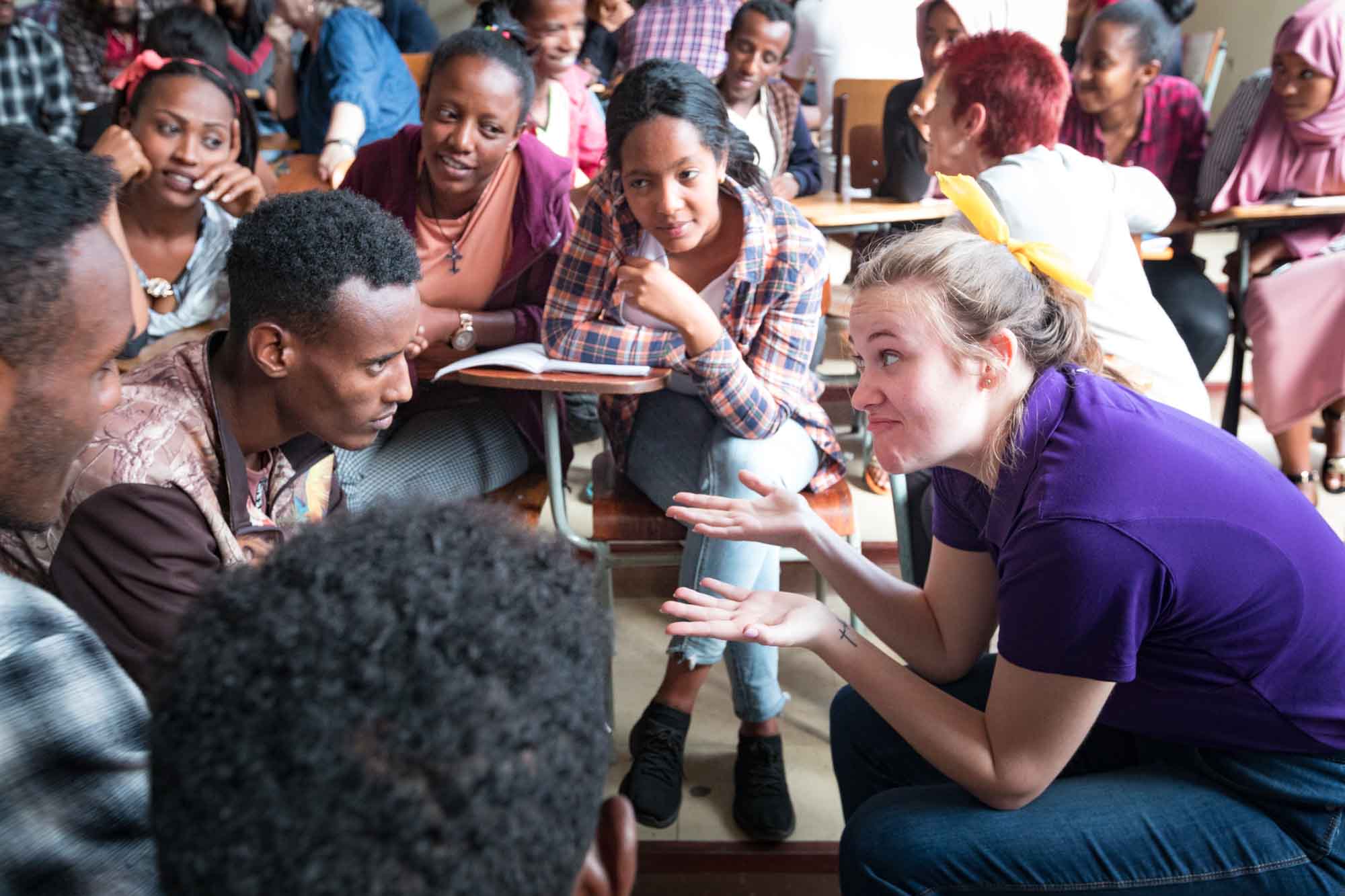 14 Apr

March 13th – TCU students from the USA engage with their peers at Addis Ababa University In Ethiopia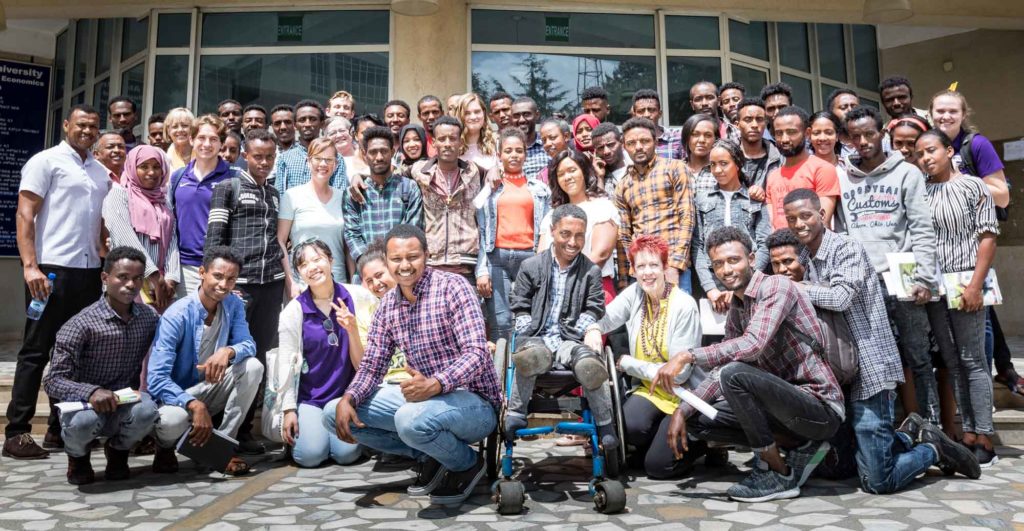 Photographing on assignment in Ethiopia for the Adera Foundation, documenting the experience of TCU students and All Saints Episcopal School Teachers from Fort Worth Texas
Today our TCU Neeley Business School Students engaged with their peers at Addis Ababa University In Ethiopia. With my shutter firing, I shot a first round of photo's documenting this groups interaction with students half way around the world. The photographs were of students who were formal and polite, not sure at first what to think about their counterparts from half way around the world. Upon returning to the classroom about 15 minutes later.
The difference was remarkable, the conversations were animated and filled with smiles. It did not take long for these students to recognize that they had a lot more in common then apart.
TCU's goal is to expose Neeley Business School Students to global economic challenges and consider their personal impact. These students have a heart for helping others and have a global view of business and it's capacity to help others. These students have the necessary skills for succeeding in business but also have a heart for those in need. It is an honor to be a part of this group of difference makers, documenting their Ethiopian experience.
These photographs tell the story our day, lunch at Lucy's, interviews with moms in the Adera program and a meal at a traditional "Habasha" restaurant.
"Adera Foundation shares the Gospel in both word and deed, transforming the lives of the poor with help and true hope."
To learn more about how you can be a part of changing lives in Ethiopia please see the Adera website – https://www.aderafoundation.org
For Adera stories on my Capturing Grace blog go to – .https://capturinggrace.org and select Adera from the organizations menu