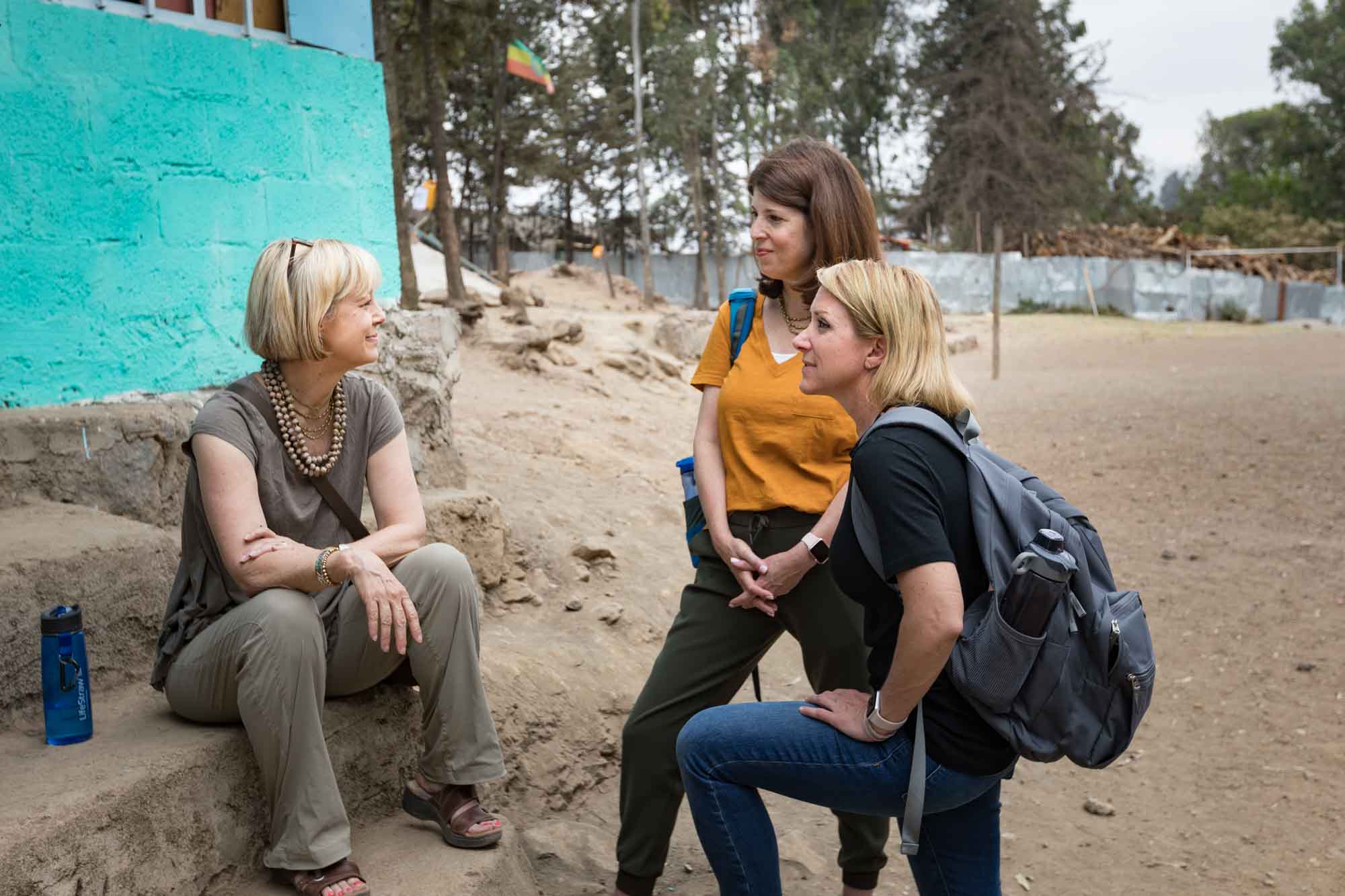 14 Apr

March 14th – photographing at the Charisma School in Ethiopia
Photographing on assignment in Ethiopia for the Adera Foundation, documenting the experience of TCU students and All Saints Episcopal School Teachers from Fort Worth Texas
Adera's impact in Ethiopia starts with the babies in the Adera Daycare, feeding the single moms and teaching better care practices for their babies. Many of the moms participate in a program making necklaces which Adera sells, the profits provide income for the moms to buy food and sustain their families. When the babies reach the age of four they are sponsored by Adera into the Charisma School where they attend kindergarten for 3 years. This strong first start effects their future education dramatically, helping to break a multi generational cycle of poverty.
The photographs of the Ethiopian neighborhoods shows the contrast of life at school versus life at home. Education is the key to breaking the cycle of poverty and thanks to the partnership of Adera and the Charisma school, the future is bright for these children.
This is where our group of ASES teachers and TCU students spent their time today. I hope these faces will convey the feeling of joy and hope that we experienced.
"Adera Foundation shares the Gospel in both word and deed, transforming the lives of the poor with help and true hope."
To learn more about how you can be a part of changing lives in Ethiopia please see the Adera website – https://www.aderafoundation.org
For Adera stories on my Capturing Grace blog go to – .https://capturinggrace.org and select Adera from the organizations menu