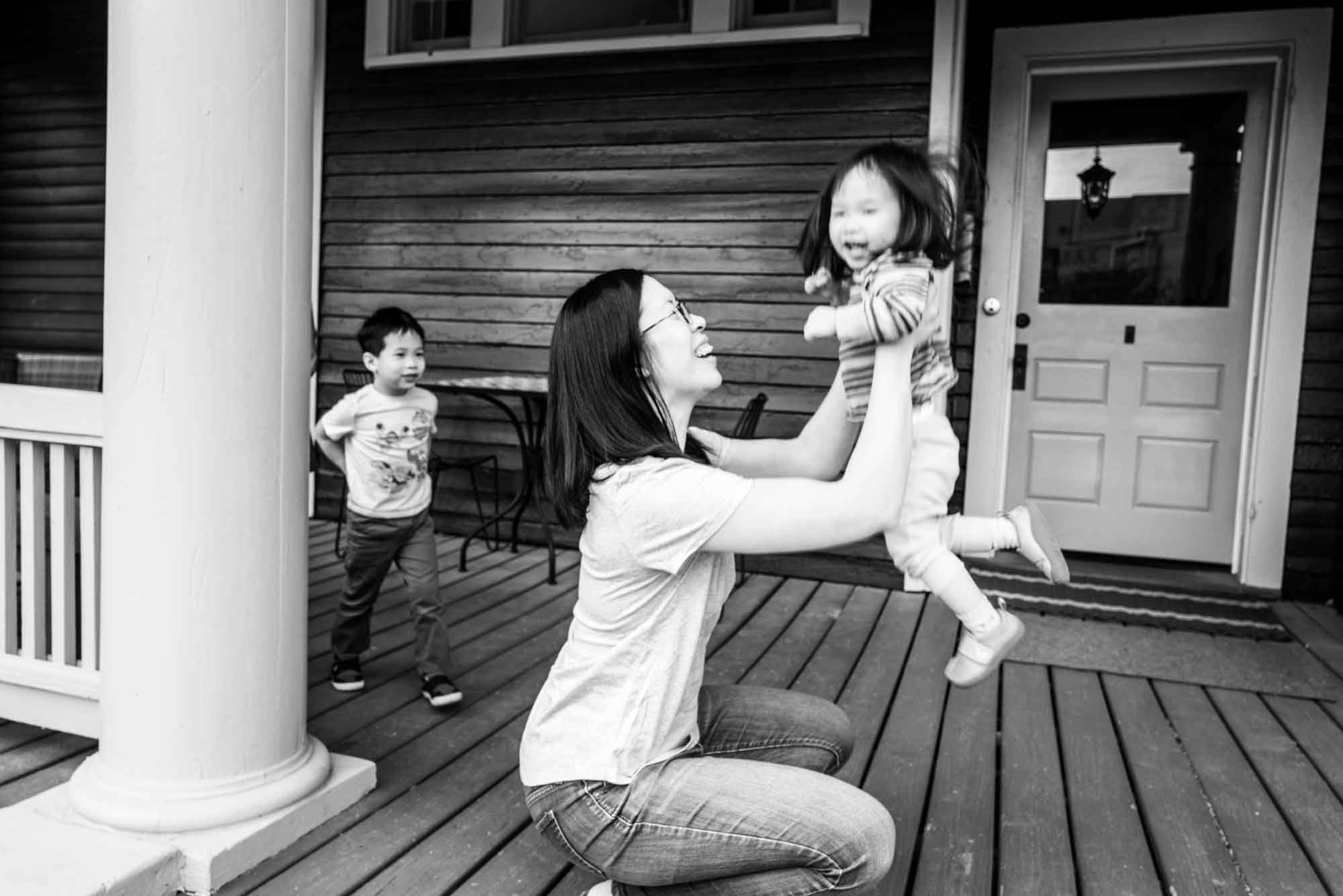 15 Apr

Life in The Fairmount – Our Porchtrait Project – Meet the Wong mak's over in the 2300 block of lipscomb
Life in The Fairmount – Our Porchtrait Project
Meet the Wonk Mak's over in the 2300 block of Lipscomb!
I enjoyed taking their porchtrait and getting to know these sweet neighbors; Daniel, Janina, Lincoln (almost 4yr), and Lydia (1.5yr)
Here is Janina's answers to the Porchtrait Project questions…
What do you miss the most during Shelter in Place?
We especially miss gathering in person with our church city group, who are basically our family (our relatives aren't local). Video conferencing is…nice? but we can't wait to all be in the same place again, loud and messy and crazy!
How long have you lived in the Fairmount?
We've been in Fairmount (well, we're just over the border in Ryan Place technically) for 3 years.
Share your favorite thing about living in the Fairmount?
Our favorite thing about living in Fairmount is the people all around! It's great living close enough to our neighbors to chat with each other regularly, and we love running into, or purposely meeting with, friends and neighbors on our walks and eats.
What is your favorite business in the Fairmount?
We love food in this family, and especially getting to know the staff at our regular spots! Stir Crazy and Melt are the kids' favorites, and we adults enjoy Paco's, and Four Sisters and Black Cat over on South Main.
Shot on a Leica Q2
About the Photographer – I'm Ronnie Mosley, my wife Carol and I have lived in the Fairmount almost three years in the 1500 block of College Ave. My wife is the best neighbor anyone could hope for, I love people through the lens of my camera and Carol loves people with acts of kindness.
I have photographed in over 40 countries during the last five years, telling the stories of people who are making a difference in the lives of orphans, vulnerable children and people in poverty.
To lean more about my work of Capturing Grace click here.
Message me if you'd like to be included in the Fairmount Porchrait Project!
Our social media hashtags are #MrRonniesNeigborhood #lifeinthefairmount #FairmountPorchraits #LeicaQ2 #Leica #summilux