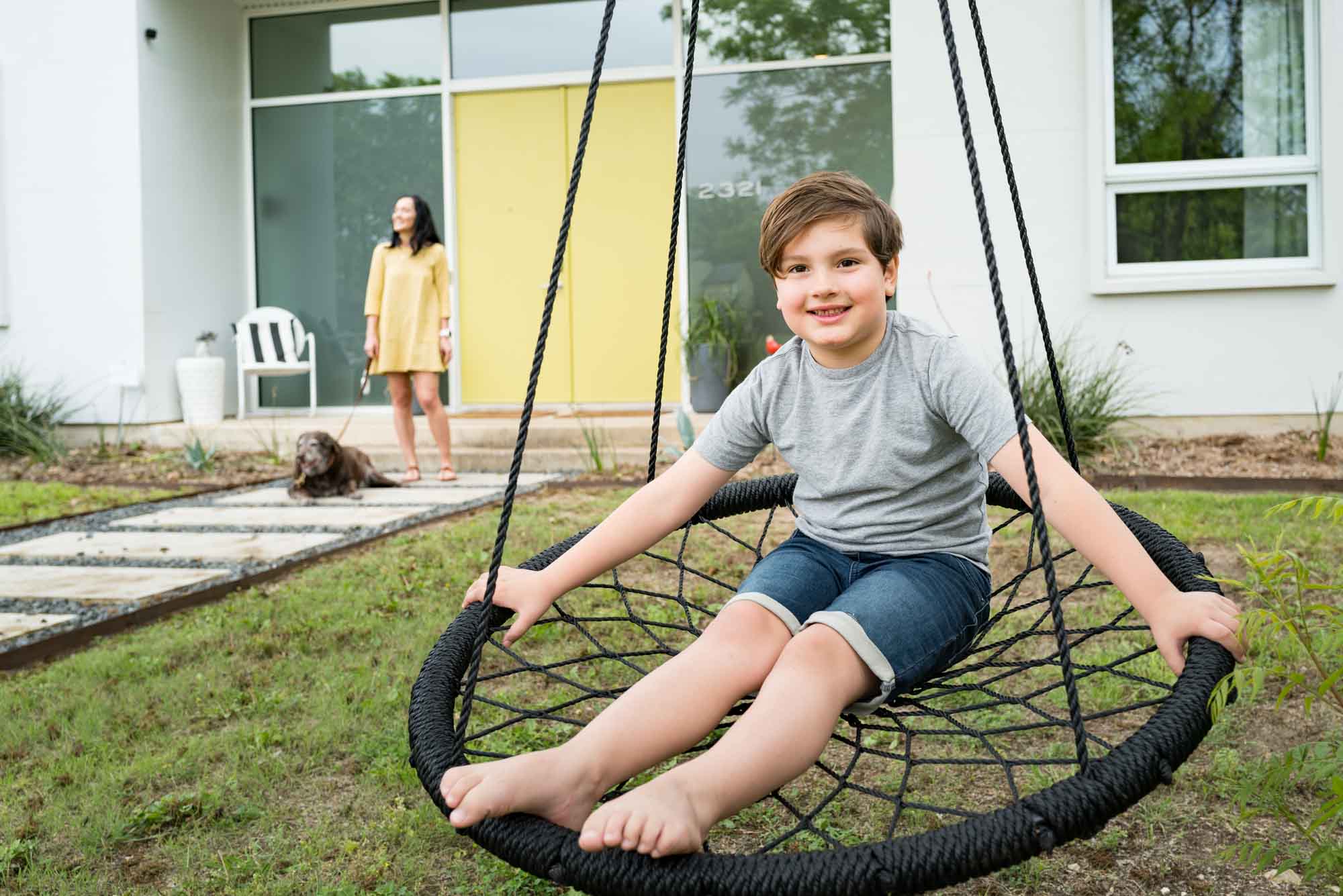 16 Apr

Life in The Fairmount – Our Porchtrait Project – Meet Sara, Liam and Atticus over on the 2300 block of Ryan Ave
Life in The Fairmount – Our Porchtrait Project
Meet Sara, Liam and Atticus over on the 2300 block of Ryan Ave…. Before moving to the coolest little contemporary I have ever seen, Sara and Liam Pereda were my across the street neighbors on College Ave. Sara has the most contagious smile in the world and it brightened my front porch from all the way from across the street.
This Porchtrait Project shoot was so much fun, Sara made sure that I did not leave without some of her yummy scones… and a great big smile!
When I asked Sara my Porchtrait Project question's here is what she said….
The hardest part of shelter in place, is juggling work, school for Liam, and helping him to understand why he can't see his friends in person.
I miss the carefree way that life could be prior to this…the ability to go out for a coffee, meet a group to run, have a play date for Liam, or go to the dream park.
We've lived in Fairmount & Ryan Place for 12 years!
I love the sense of community in Fairmount & Ryan Place. It's something so unique, and it makes me feel at home. So many of my best friends have been made in the neighborhood , and that's what I look forward to – getting to see friends and family again. ?
A few of my favorite businesses in Fairmount are Pacos, MELT & Stir Crazy…each are owned by such passionate, caring families.
I work for Alcon, the eye care company. I've worked there for almost 13 years, and am proud to help people see brilliantly
Shot on a Leica Q2
Message me if you'd like to be included in the Fairmount Porchrait Project!
Everyone in the Fairmount has such loving hearts that they always ask how much it costs.
IT IS FREE!
This is a love gift from my heart to this amazing community that we live in. For those that persist, you can make a donation to the non profit that I donate my time to, Capturing Grace.
You can learn more about my work at www.capturinggrace.org
Why I started Capturing Grace – https://wp.me/P9Ktas-5
To Donate – https://capturinggrace.org/donate/
About the Photographer – I'm Ronnie Mosley, my wife Carol and I have lived in the Fairmount almost three years in the 1500 block of College Ave. My wife is the best neighbor anyone could hope for; I love people through the lens of my camera and Carol loves them with acts of kindness.
I have photographed in over 40 countries during the last five years, telling the stories of people who are making a difference in the lives of orphans, vulnerable children and people in poverty.
#MrRonniesNeigborhood #lifeinthefairmount #FairmountPorchraits #LeicaQ2 #Leica #summilux
.