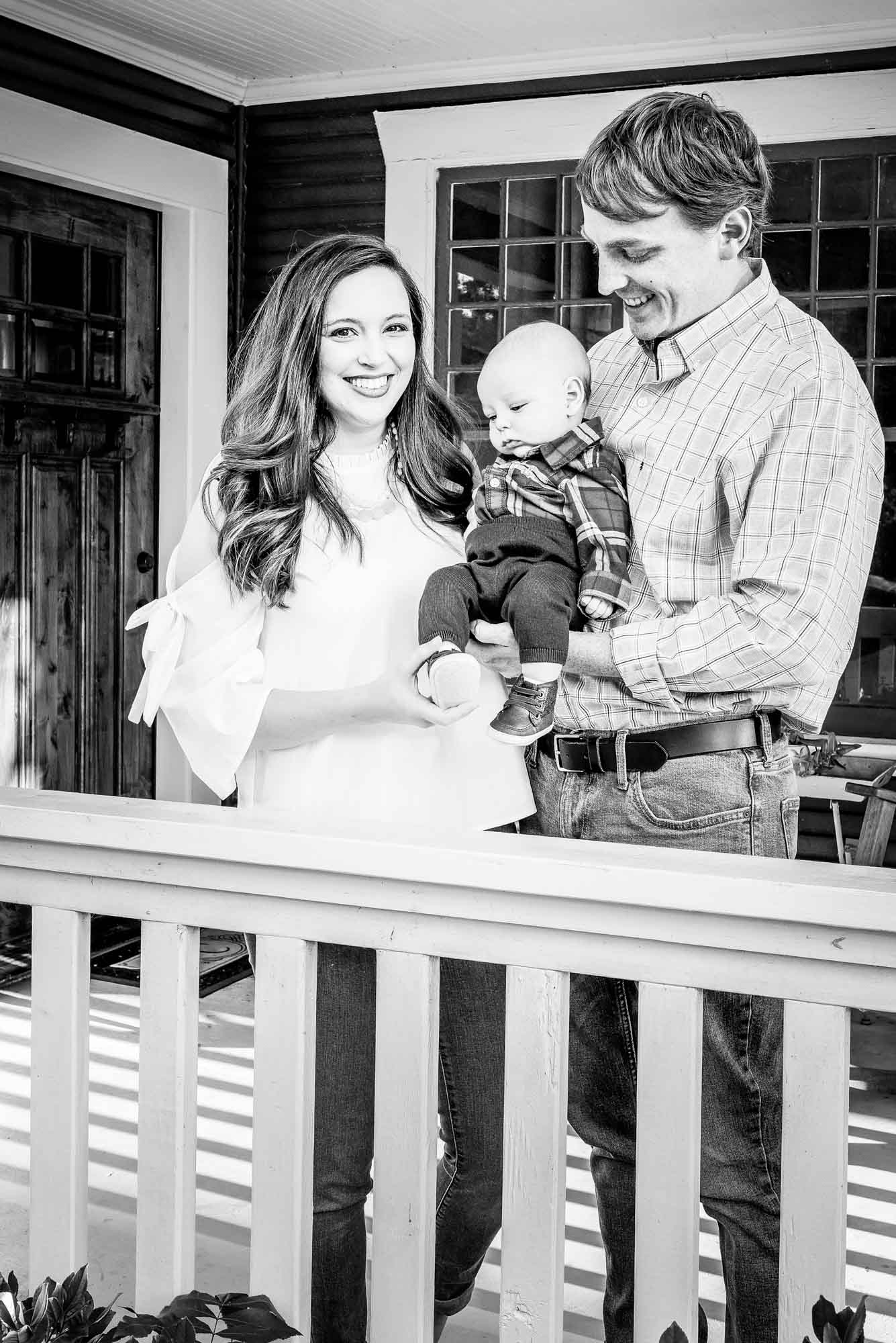 19 Apr

Life in The Fairmount – Our Porchtrait Project – Meet the Cook's over in the 1000 block of W. Arlington Ave!
Life in The Fairmount – Our Porchtrait Project
Meet the Cook's over in the 1000 block of W. Arlington Ave!
Before meeting Caitlin, Andrew, 3 month old Anderson and Sawyer (their beautiful Golden Retriever) I had always wondered who lives in this beautiful little cottage. It was so nice to finally meet through the Porchtrait Project and share some of the love I experienced on their front porch with you!
When I asked Caitlin my Porchtrait Project question's about life during Shelter In Place, here is what she had to say….
Andrew and I closed on our house in Fairmount the same week as our wedding, it will be four years in July.
We have really enjoyed making friends in the neighborhood, taking afternoon walks, and the accessibility to all the wonderful shops and restaurants. We also love getting to attend all the fun events like Arts Goggle and Friday on the Green.
Andrew is an engineer and I teach fourth grade. We have both been navigating working from home with our 3 month old. The hardest thing about social distancing for us is not being able to visit our family in Louisiana. We also miss socializing with friends at our local restaurants and breweries.
However, the stay at home orders have given us so much valuable family time with our newest addition. We have been spending our time trying fun new recipes and FaceTiming with family and friends.
To meet all your neighbors who have participated in the Fairmount Porchtrait Project go to https://capturinggrace.org/capturinggrace/tag/the-fairmount-porchtrait-project/
Shot on a Leica Q2
Message me if you'd like to be included in the Fairmount Porchrait Project!
Everyone in the Fairmount has such loving hearts that they always ask how much it costs.
IT IS FREE!
This is a love gift from my heart to this amazing community that we live in. For those that persist, you can make a donation to the non profit that I donate my time too, Capturing Grace.
You can learn more about my work at www.capturinggrace.org
Why I started Capturing Grace – https://wp.me/P9Ktas-5
To Donate – https://capturinggrace.org/donate/
About the Photographer – I'm Ronnie Mosley, my wife Carol and I have lived in the Fairmount almost three years in the 1500 block of College Ave. My wife is the best neighbor anyone could hope for; I love people through the lens of my camera and Carol loves them with acts of kindness.
I have photographed in over 40 countries during the last five years, telling the stories of people who are making a difference in the lives of orphans, vulnerable children and people in poverty.
#MrRonniesNeigborhood #lifeinthefairmount #FairmountPorchraits #LeicaQ2 #Leica #summilux