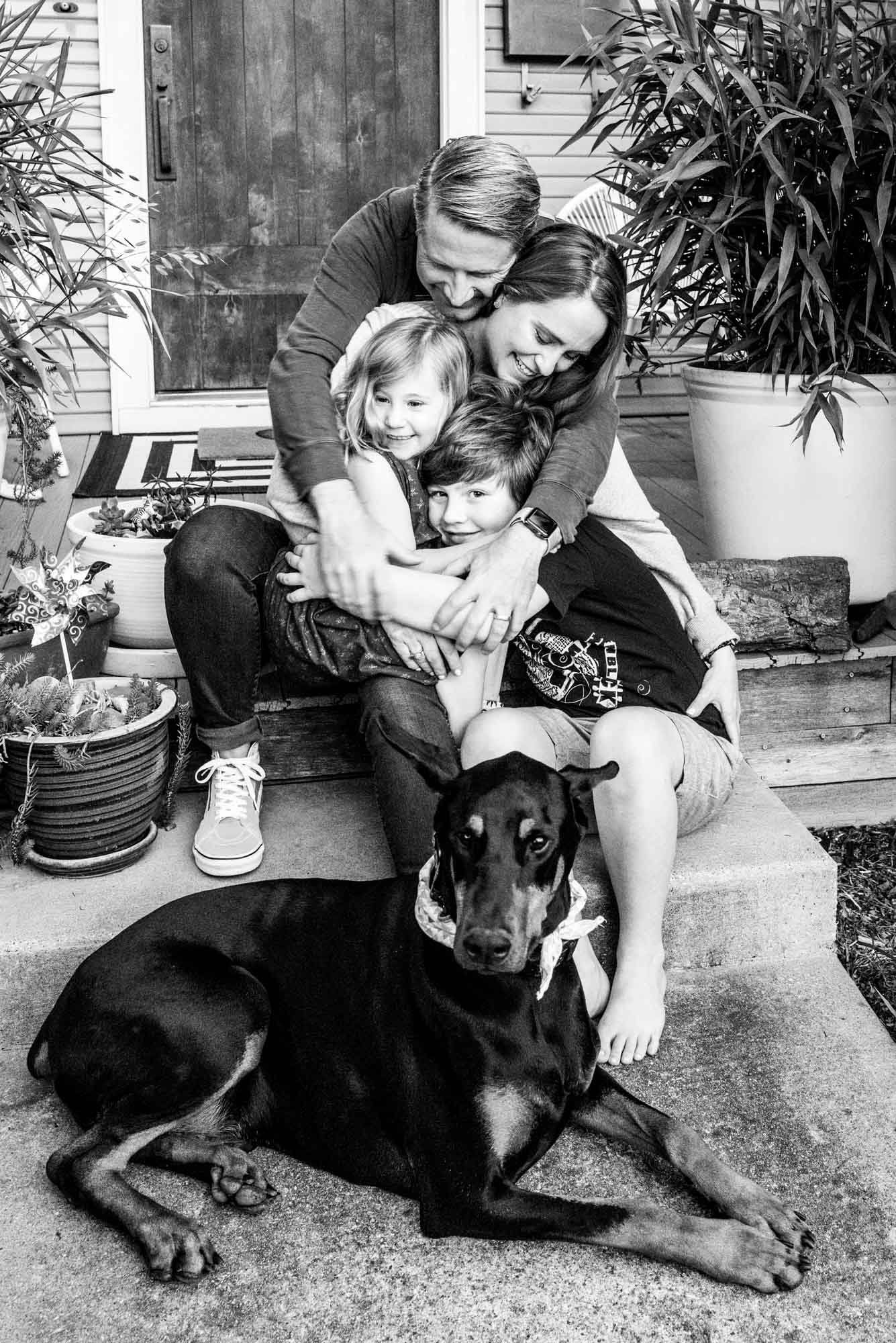 24 Apr

Life in The Fairmount – Our Porchtrait Project – Meet the Gaither's over in the 1300 block of S Adams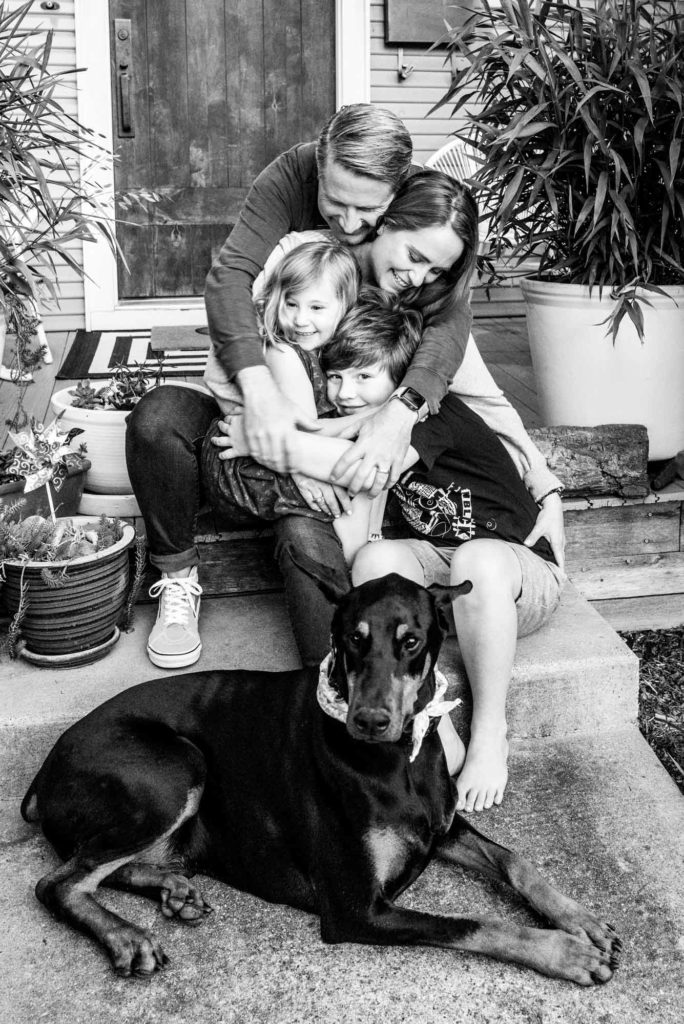 Life in The Fairmount – Our Porchtrait Project
Meet the Gaither's over in the 1300 block of S Adams
I love the 1300 block fo S Adams…. not only for the wonderful people who love in this block but for the aroma of Heim BBQ, it is amazing here! After Meeting Angie and Patrick, their children Henry and Alice, and their sweet doberman Major, I have all the more reason to walk this block! Thank you Gaither's for dropping off a delicious, fresh from the oven, piece of cake after our shoot! ❤️???
When I asked Angie my Porchtrait Project question's about life during Shelter In Place, here is what she had to say….
We've lived in Fairmount 12 years. Our favorite thing about Fairmount is the strong connection we have with the people who live around us. We have become very close friends with several neighbors, and while things have changed in the time we have lived here, it is the people that continue to make this neighborhood so wonderful.
We are most proud of Fairmountees' big hearts and helping hands. We love walking down Magnolia, getting an album from Panther City Vinyl, something sweet from Stir Crazy or Melt, and a drink at Proper (especially during the Christmas season).
We are trying to maintain a positive perspective, and while we have certainly enjoyed many wonderful meals and countless sweets made at home, we are really looking forward to restaurant meals outside the home again!
Beyond that, we hope all of our friends and family who currently work in the medical field and with vulnerable populations are able to stay safe and healthy, and know that they are truly appreciated.
To meet all your neighbors who have participated in the Fairmount Porchtrait Project go to https://capturinggrace.org/capturinggrace/tag/the-fairmount-porchtrait-project/
Shot on a Leica Q2
Message me if you'd like to be included in the Fairmount Porchrait Project!
Everyone in the Fairmount has such loving hearts that they always ask how much it costs.
This is a love gift from my heart to this amazing community that we live in. For those who can, you can make a donation to the non profit that I donate my time too, Capturing Grace.
You can learn more about my work at www.capturinggrace.org
Why I started Capturing Grace – https://wp.me/P9Ktas-5
To Donate – https://capturinggrace.org/donate/
☺️
About the Photographer – I'm Ronnie Mosley, my wife Carol and I have lived in the Fairmount almost three years in the 1500 block of College Ave. My wife is the best neighbor anyone could hope for; I love people through the lens of my camera and Carol loves them with acts of kindness.
I have photographed in over 40 countries during the last five years, telling the stories of people who are making a difference in the lives of orphans, vulnerable children and people in poverty.
#MrRonniesNeigborhood #lifeinthefairmount #FairmountPorchraits #LeicaQ2 #Leica #summilux