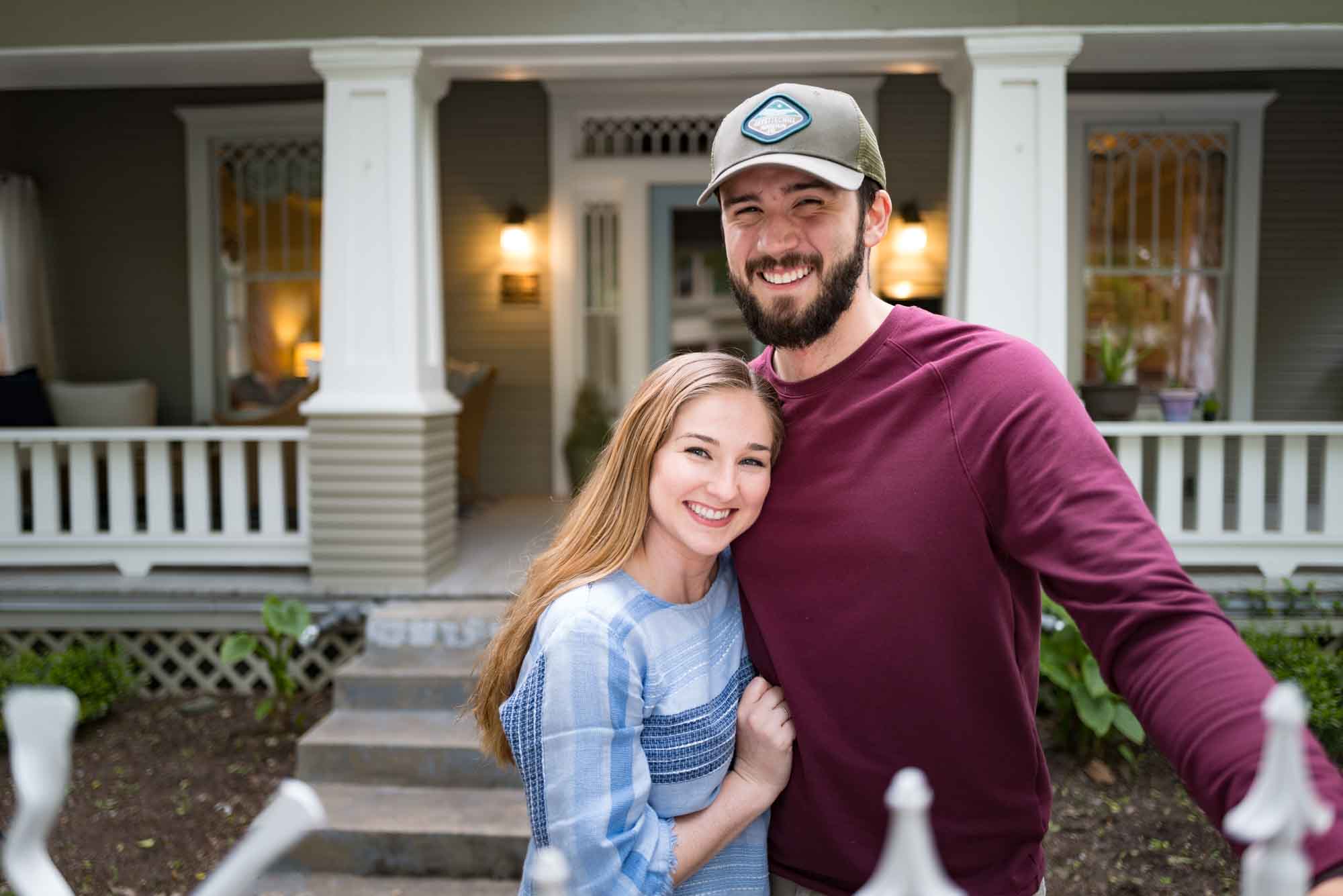 28 Apr

Life in The Fairmount – Our Porchtrait Project – Meet Connor and Allie Teague and their big Great Dane baby, Eloise, over on S Henderson St.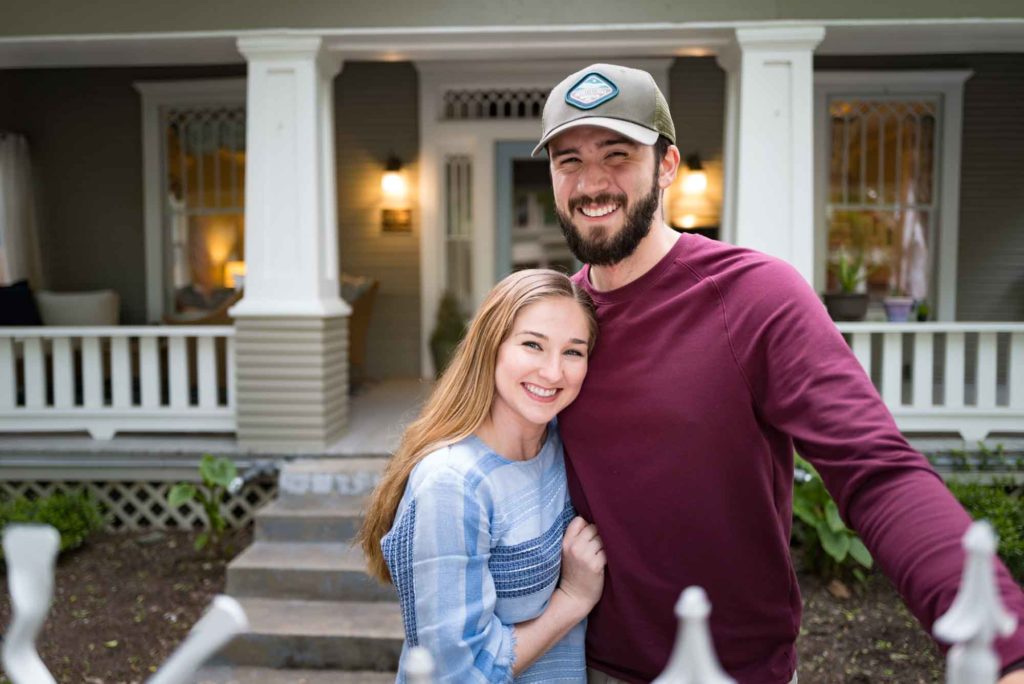 Life in The Fairmount – Our Porchtrait Project
Meet Connor and Allie Teague and their big Great Dane baby, Eloise, over in the 1805 S Henderson St.
When I asked Allie my Porchtrait Project question's about life during Shelter In Place, here is what she had to say….
What's been the most difficult thing for you about shelter in place/social distancing?
We love to eat and entertain so not being able to cook for our friends or hangout on the porch with a cocktail has been a huge adjustment. We are still cooking a bunch but there are lots more leftovers now!
What do you miss the most during Shelter in Place?
We were having so much fun beginning to build our home together that we do miss the ability to go out and find those special pieces to make it our own. So the ability to shop around is one of the things we are most excited about getting back to.
What do you look forward to the most?
We submitted an application to adopt another Great Dane from the same rescue we got Eloise right before COVID. We are really excited to bring her home and give Eloise a sister if all goes to plan!
How long have you lived in the Fairmount?
This is our first home together. We bought in August after getting married the January before! We've been dreaming about living here since we started dating almost eight years ago.
Share your favorite thing about living in Fairmount?
Our favorite part about living in Fairmount is the ease in being able to stay connected. We love that we can sit on our porch and chat with passerby or walk to dinner and drinks and pass by our friends on the way…We are, as we call ourselves, total porch dwellers!
What is your favorite business in Fairmount? (And why)
One of the criteria for our first home was that we would be able to walk to Salsa Limon so that is very high up on our list! We also are huge fans of Wabi House – we cant wait to get some ramen soon!
What kind of work do you do?
Connor is a software engineer for Lockheed Martin and is also an adjunct professor in the engineering department at TCU. Allie is a registered dietitian at the Fort Worth VA.
To meet all your neighbors who have participated in the Fairmount Porchtrait Project go to https://capturinggrace.org/capturinggrace/tag/the-fairmount-porchtrait-project/
Shot on a Leica Q2
Message me if you'd like to be included in the Fairmount Porchrait Project!
This is a love gift from my heart to this amazing community that we live in. For those who can, you can make a donation to the non profit that I donate my time too, Capturing Grace.
You can learn more about my work at www.capturinggrace.org
Why I started Capturing Grace – https://wp.me/P9Ktas-5
To Donate – https://capturinggrace.org/donate/
I will provide you with a link to your full resolution photographs within a week of our shoot.
☺️
About the Photographer – I'm Ronnie Mosley, my wife Carol and I have lived in the Fairmount almost three years in the 1500 block of College Ave. My wife is the best neighbor anyone could hope for; I love people through the lens of my camera and Carol loves them with acts of kindness.
I have photographed in over 40 countries during the last five years, telling the stories of people who are making a difference in the lives of orphans, vulnerable children and people in poverty.
#MrRonniesNeigborhood #lifeinthefairmount #FairmountPorchraits #LeicaQ2 #Leica #summilux