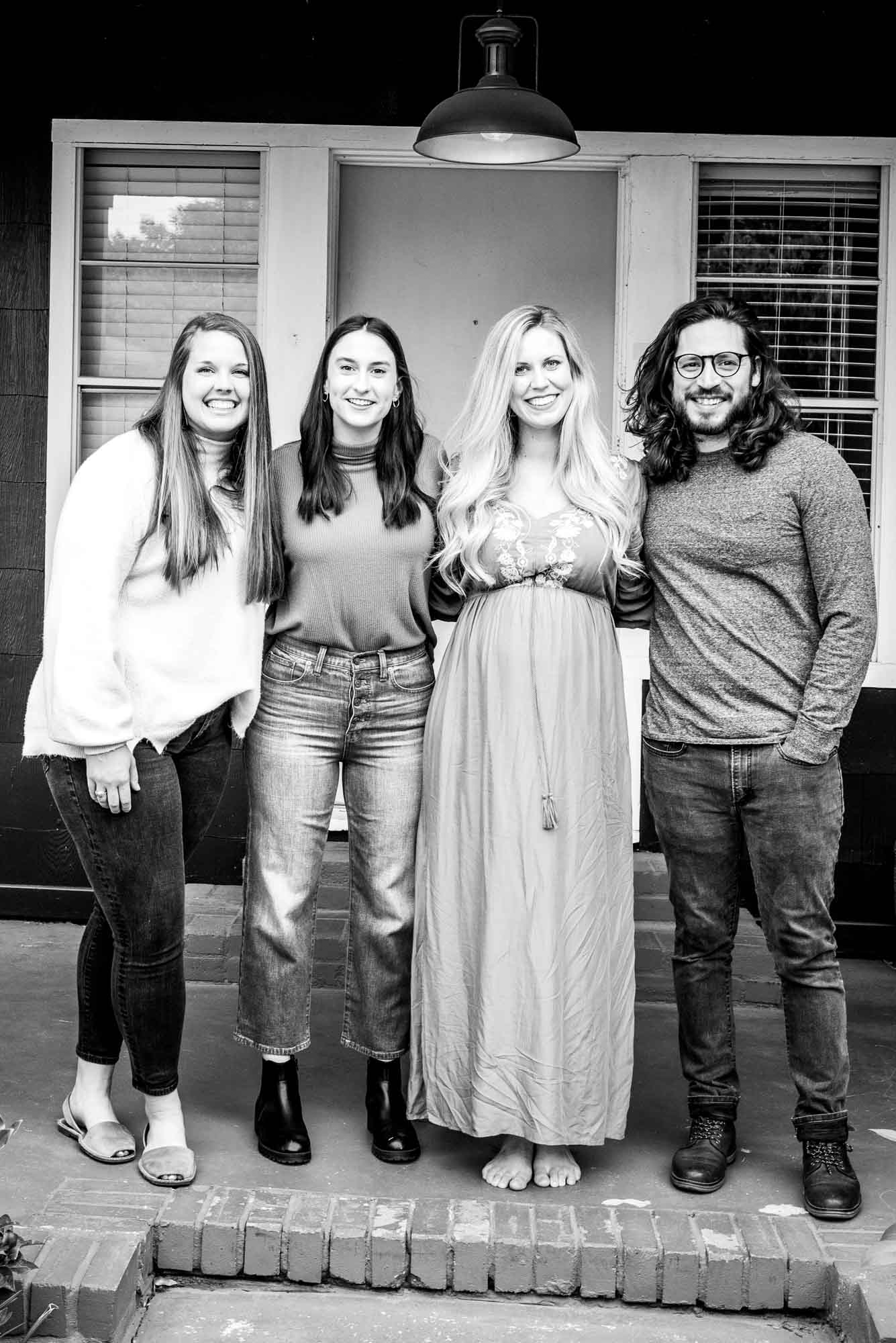 28 Apr

Life in The Fairmount – Our Porchtrait Project – Meet Taylor, Isabelle and their neighbors Kim and Edgar over in the 1700 block of Fairmount Avenue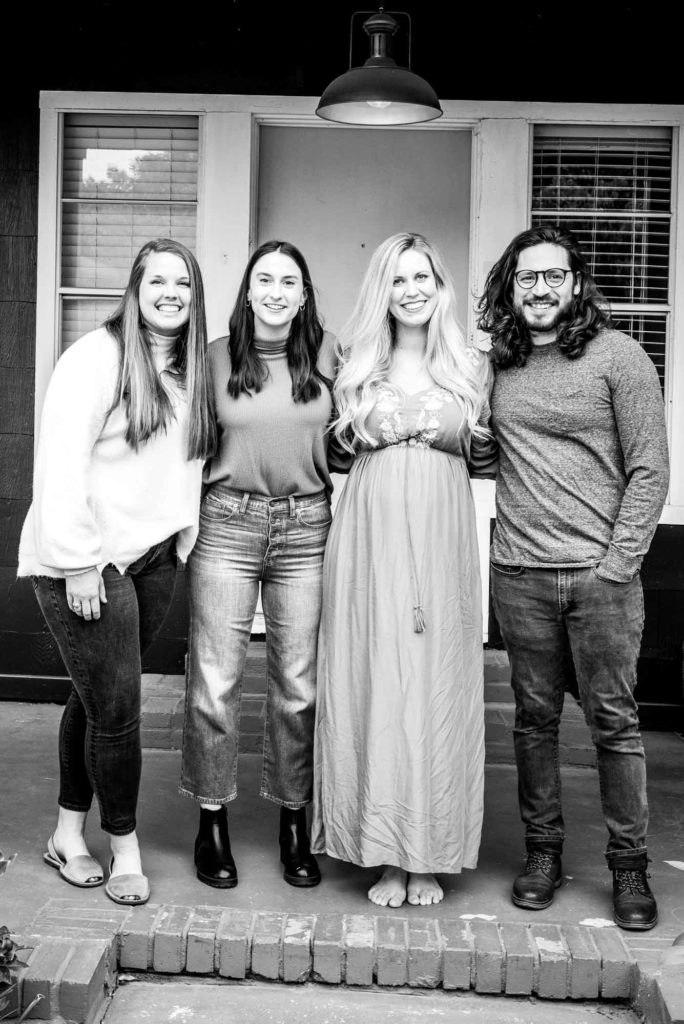 Life in The Fairmount – Our Porchtrait Project
Meet Taylor and Isabelle and their neighbors Kim and Edgar over in the 1700 block of Fairmount Avenue.
I was so excited to receive a message from Taylor regarding an interest in having her and her friends Porch-trait taken! I learned that Taylor and I share a passion for global humanitarian projects and child sponsorship so I knew that I had connected with a new friend!
When I asked Taylor my Porchtrait Project question's about life during Shelter In Place, here is what she had to say….
Taylor and Isabelle + neighbors Kim and Edgar here!
We are first year law students living on Fairmount.
We both attended Texas A&M undergrad and are proud double Aggies.
Whoop!
Our neighbors (and great friends) Kim and Edgar have been the biggest blessing during our transition to Fort Worth and the neighborhood. We are excitedly awaiting the arrival of our third (new) neighbor – Amelia in May!!
We currently miss studying at our favorite local coffee shops and hosting dinners with our friends. We also miss gathering with our Paradox church family in person on Sundays.
We are looking forward to being back in the classroom and working at the A&M legal clinic next fall!
We love all of our neighbors and are thankful to have been so welcomed to the neighborhood throughout our recent transition to a new city and law school.
To meet all your neighbors who have participated in the Fairmount Porchtrait Project go to https://capturinggrace.org/capturinggrace/tag/the-fairmount-porchtrait-project/
Shot on a Leica Q2
Message me if you'd like to be included in the Fairmount Porchrait Project!
This is a love gift from my heart to this amazing community that we live in. For those who can, you can make a donation to the non profit that I donate my time too, Capturing Grace.
You can learn more about my work at www.capturinggrace.org
Why I started Capturing Grace – https://wp.me/P9Ktas-5
To Donate – https://capturinggrace.org/donate/
I will provide you with a link to your full resolution photographs within a week of our shoot.
☺️
About the Photographer – I'm Ronnie Mosley, my wife Carol and I have lived in the Fairmount almost three years in the 1500 block of College Ave. My wife is the best neighbor anyone could hope for; I love people through the lens of my camera and Carol loves them with acts of kindness.
I have photographed in over 40 countries during the last five years, telling the stories of people who are making a difference in the lives of orphans, vulnerable children and people in poverty.
#MrRonniesNeigborhood #lifeinthefairmount #FairmountPorchraits #LeicaQ2 #Leica #summilux