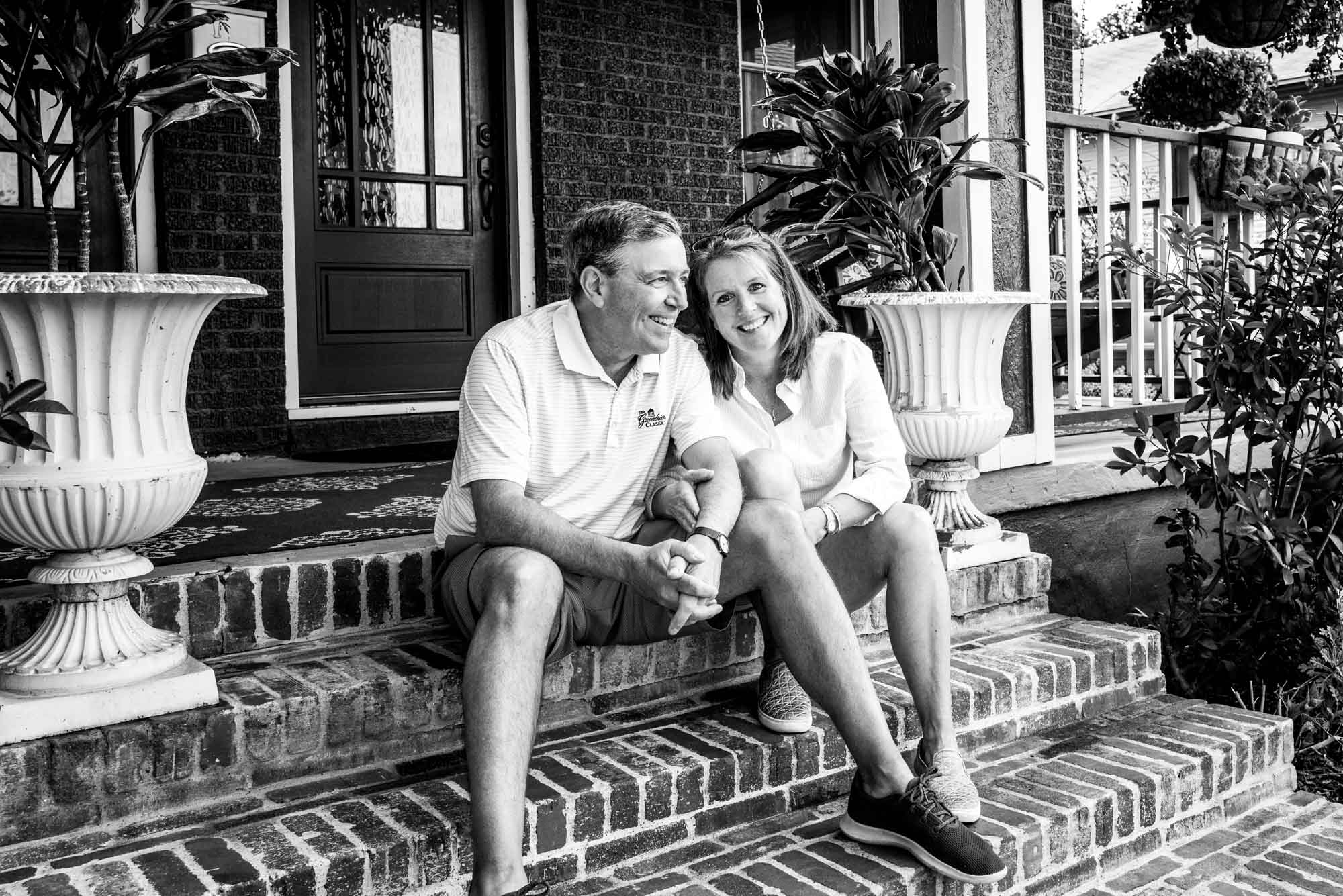 28 Apr

Life in The Fairmount – Our Porchtrait Project – Meet the Sullivan's over in the 1500 block of Alston Avenue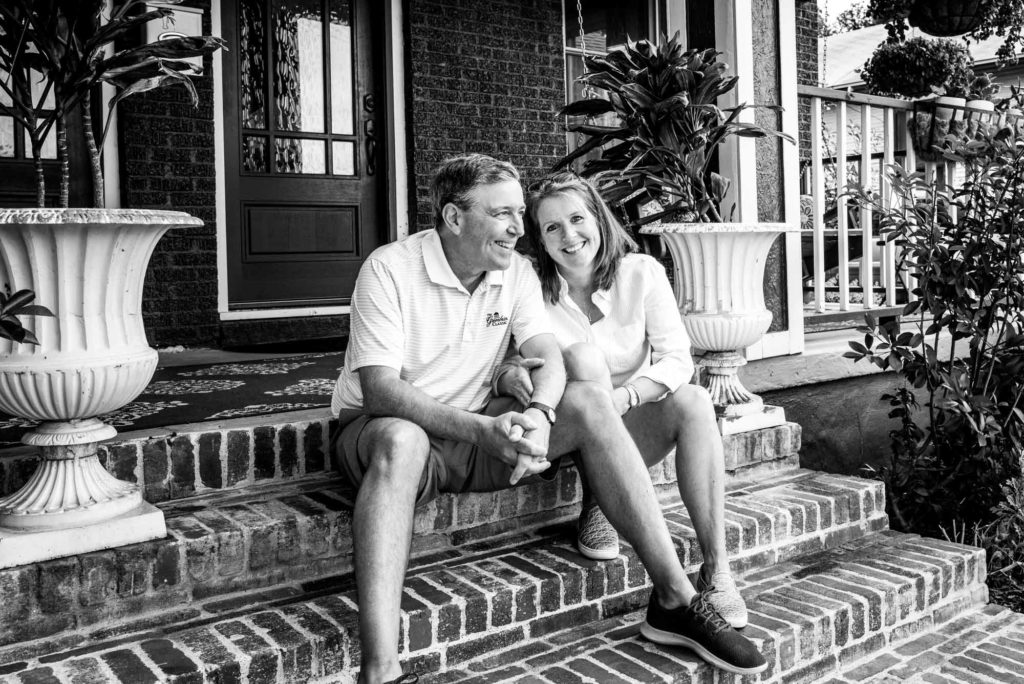 Life in The Fairmount – Our Porchtrait Project
Meet the Sullivan's over in the 1500 block of Alston Avenue.
Careful about these two, they make this amazing picante sauce in their garden that is habit forming! I loved my time with Mike and Jean and I am so glad we only live a block away!
When I asked Jean my Porchtrait Project question's about life during Shelter In Place, here is what she had to say….
We are Mike and Jean Sullivan, and between us we have 3 adult children who are scattered around the country. Son, Chris is in Dallas, Daughter Riley is in the USAF awaiting deployment to the Middle East when all this Covid-19 settles down, and Alexandra currently engaged and living in Pittsburgh, Pa.
We are fortunate that we have been able to continue working during the Shelter In Place order, so not as much has changed for us as for many others. We are doing a lot more gardening, which we love, and I am spending more time cooking and reading than I have in years – all good things!
What we miss most is travel – primarily to see our kids and parents, but just in general, we historically do a lot of spontaneous trips whether by car or further afield so we will be happy when we can hit the road again
We rehab distressed houses for a living, primarily in Fort Worth and that keeps us very busy being creative and doing our share of problem solving. We have lived in Fairmount for nearly 2 years in a house that we converted from a duplex into a single family home and we just love it here!
The proximity to everything is wonderful, and the sense of community is truly special. The biggest positive to come out of the Shelter in Place, for us, is seeing so many people from the neighborhood out and about, and starting to make small connections with the folks around us. We are feeling very blessed through it all!
To meet all your neighbors who have participated in the Fairmount Porchtrait Project go to https://capturinggrace.org/capturinggrace/tag/the-fairmount-porchtrait-project/
Shot on a Leica Q2
Message me if you'd like to be included in the Fairmount Porchrait Project!
This is a love gift from my heart to this amazing community that we live in. For those who can, you can make a donation to the non profit that I donate my time too, Capturing Grace.
You can learn more about my work at www.capturinggrace.org
Why I started Capturing Grace – https://wp.me/P9Ktas-5
To Donate – https://capturinggrace.org/donate/
I will provide you with a link to your full resolution photographs within a week of our shoot.
☺️
About the Photographer – I'm Ronnie Mosley, my wife Carol and I have lived in the Fairmount almost three years in the 1500 block of College Ave. My wife is the best neighbor anyone could hope for; I love people through the lens of my camera and Carol loves them with acts of kindness.
I have photographed in over 40 countries during the last five years, telling the stories of people who are making a difference in the lives of orphans, vulnerable children and people in poverty.
#MrRonniesNeigborhood #lifeinthefairmount #FairmountPorchraits #LeicaQ2 #Leica #summilux