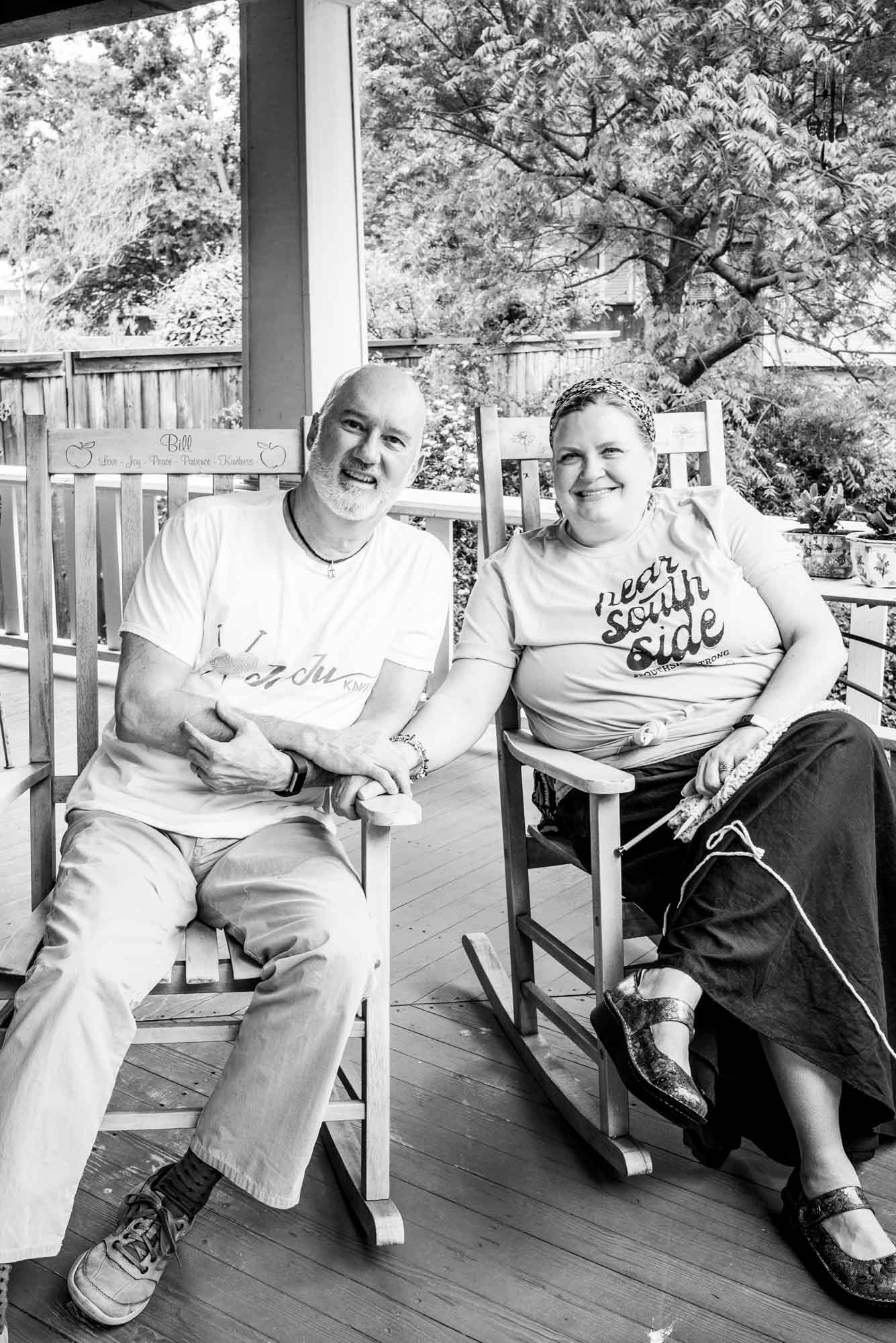 01 May

Life in The Fairmount – Our Porchtrait Project – Meet the Fairley's over in the 1900 block of Lipscomb St.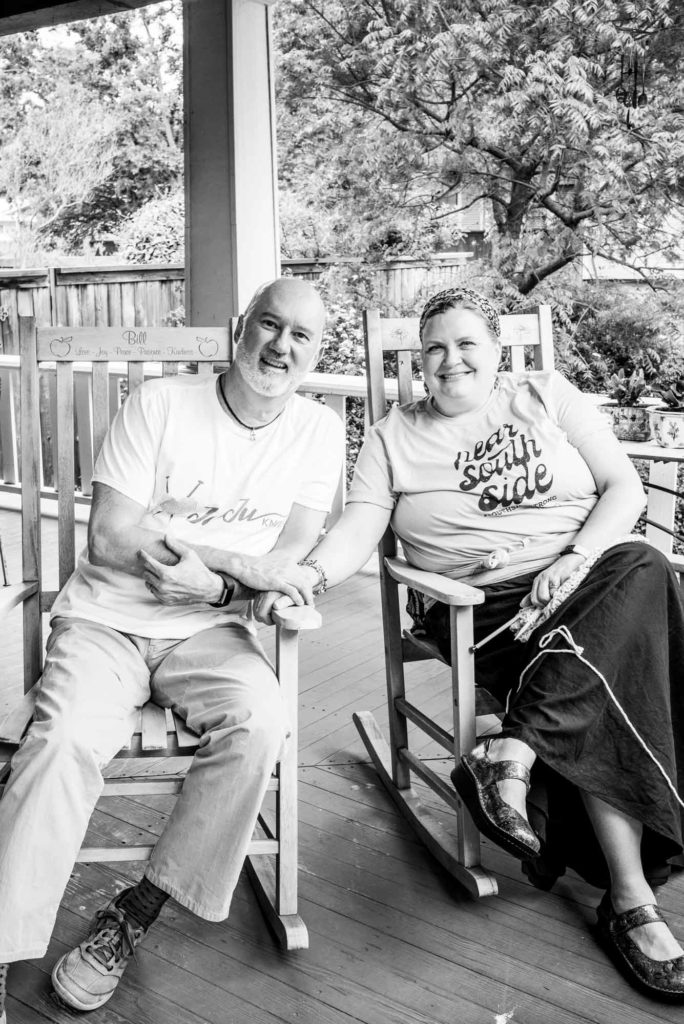 Life in The Fairmount – Our Porchtrait Project
Meet the Fairley's over in the 1900 block of Lipscomb St.
When I asked Bill my Porchtrait Project question's about life during Shelter In Place, here is what he had to say….
What's been the most difficult thing for you about shelter in place/social distancing?
Most difficult about current situation is lack of close, interpersonal interaction.
Julie is a hugger.
What do you miss the most during Shelter in Place?
She probably misses that the most. She can only hug me so much.
What do you look forward to the most?
I look forward to some intense elbow bumping, Julie to hugging (see above) & both of us to life it's ownself the way it was.
How long have you lived in Fairmount?
Julie has lived in Fairmount 21 years (14 as a single gal) & both of us since 2012.
Share your favorite thing about living in Fairmount?
We love the neighborhood feel, the eclectic nature of the hood & the sense of history.
What is your favorite business in Fairmount? (And why)
My favorite business (quite selfishly) is Juju Knits. And we can't wait to reopen this beautiful shop.
What kind of work do you do?
I am a financial advisor with my own firm, Fairley Wealth Management. Julie is the proprietor of Juju Knits & an accomplished independent PR consultant (her primary business for over 30 years).
To meet all your neighbors who have participated in the Fairmount Porchtrait Project go to https://capturinggrace.org/capturinggrace/tag/the-fairmount-porchtrait-project/
Shot on a Leica Q2
Message me if you'd like to be included in the Fairmount Porchrait Project!
This is a love gift from my heart to this amazing community that we live in. For those who can, you can make a donation to the non profit that I donate my time too, Capturing Grace.
You can learn more about my work at www.capturinggrace.org
Why I started Capturing Grace – https://wp.me/P9Ktas-5
To Donate – https://capturinggrace.org/donate/
I will provide you with a link to your full resolution photographs within a week of our shoot.
☺️
About the Photographer – I'm Ronnie Mosley, my wife Carol and I have lived in the Fairmount almost three years in the 1500 block of College Ave. My wife is the best neighbor anyone could hope for; I love people through the lens of my camera and Carol loves them with acts of kindness.
I have photographed in over 40 countries during the last five years, telling the stories of people who are making a difference in the lives of orphans, vulnerable children and people in poverty.
#MrRonniesNeigborhood #lifeinthefairmount #FairmountPorchraits #LeicaQ2 #Leica #summilux