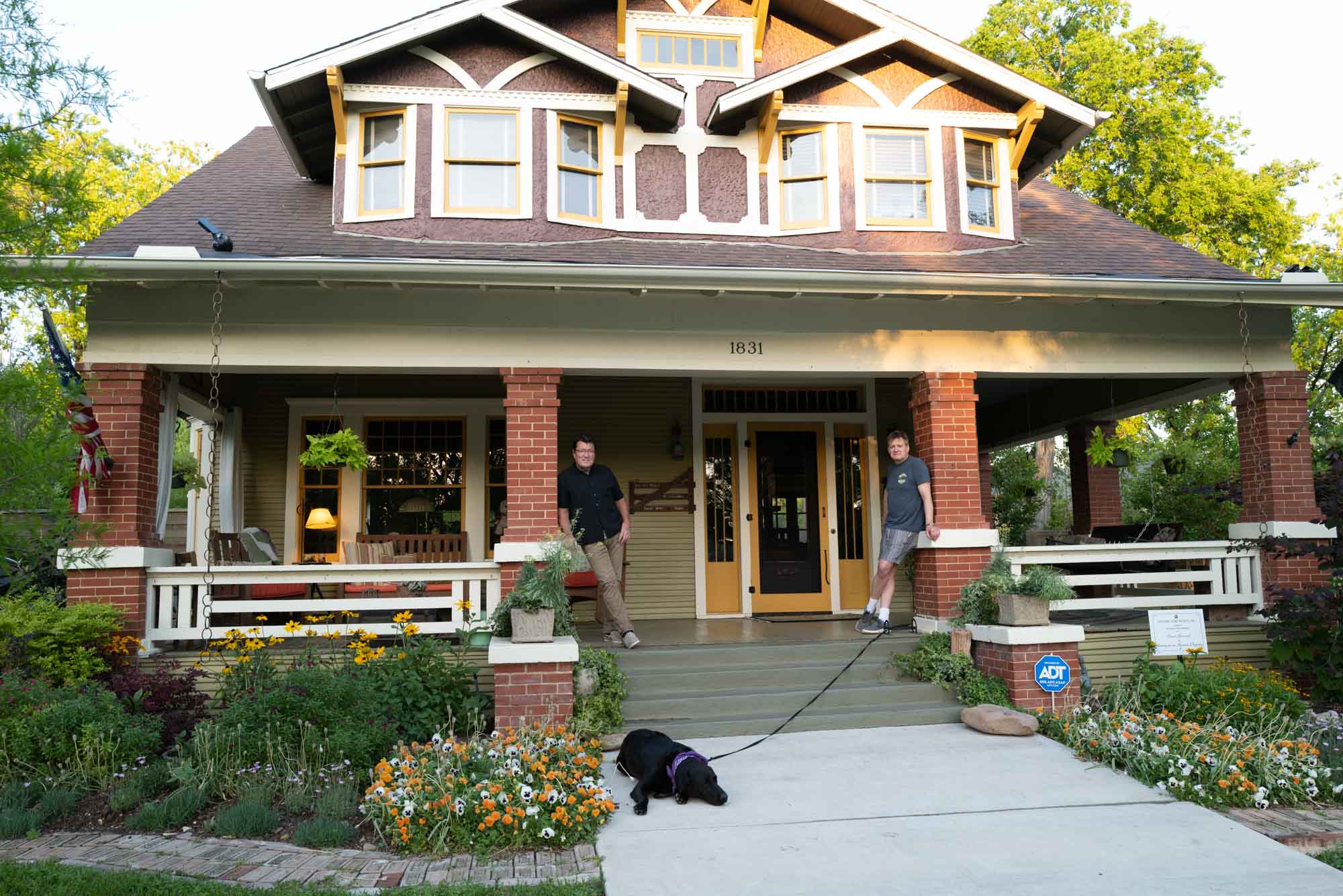 06 May

Life in The Fairmount – Our Porchtrait Project – Meet Stan and Michael over in the 1800 block of Fairmount Ave.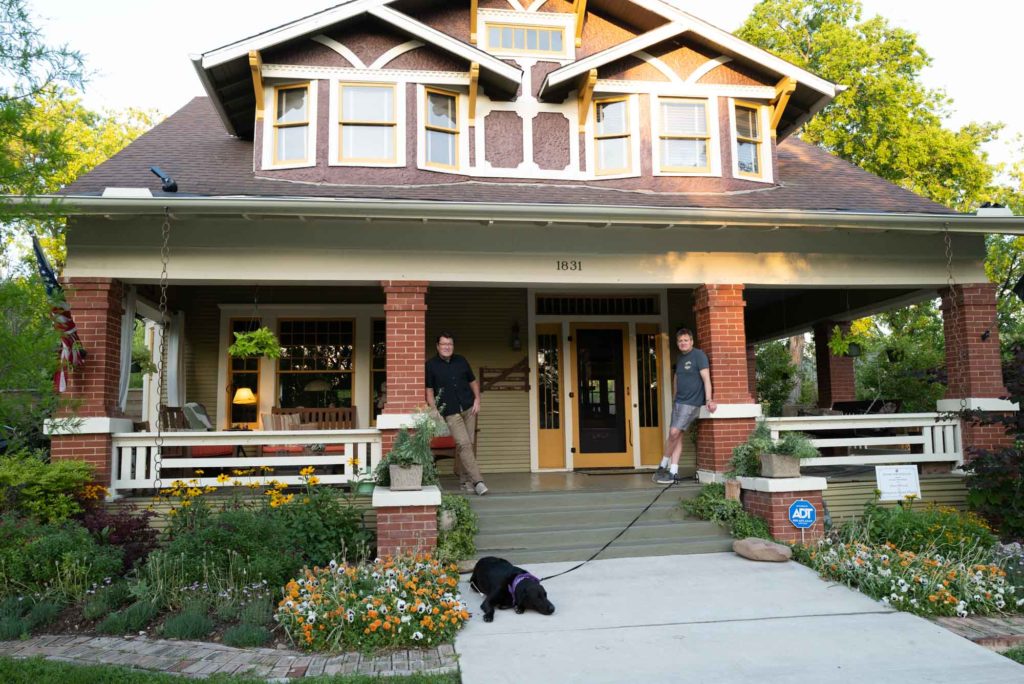 Life in The Fairmount – Our Porchtrait Project
Meet Stan and Michael over in the 1800 block of Fairmount Ave.
I have always admired this beautiful home on my morning jogs and hoped I would revise a porchtrait request. When I received a message from Stan I was very happy to comply!
When I asked Stan my Porchtrait Project question's about life during Shelter In Place, here is what she had to say….
We are Stan and Michael Tucker-McDermott, with our dog, Okie.
Michael moved to Fairmount 36 years ago as one of the original so-called urban pioneers, and Stan moved here 12 years ago. After living at 1710 Fairmount since 1984, we moved a whole block and a half away to our present house at 1831 Fairmount, a house that we've had our eyes on for years! After a year of restoration, we moved in almost 2 years ago, (a month before our wedding) and couldn't be happier!
What we look forward to most when the world gets "back to normal", is being with friends and family, attending church and actually hugging!
Our favorite thing about Fairmount is the friendliness and diversity of our neighbors, the neighborhood's creative and quirky nature, and our front porch.
We are both landscapers, but have also restored a few homes in Fairmount, and working on our newest project at 6th and Arlington, which will be ready for sale this summer. We love the original, historic features both inside and outside of these Fairmount homes, and work hard to save as much as possible!
We also are restoring our 4th historic home in Colorado, which was built in 1871.
Michael also serves as the Fairmount Historic Preservation Director, and as the local historian, wrote the book, FORT WORTH'S FAIRMOUNT DISTRICT.
A few years later, Stan wrote STILLWATER, IMAGES OF AMERICA, a book detailing the history of his hometown in Oklahoma.
To meet all your neighbors who have participated in the Fairmount Porchtrait Project go to https://capturinggrace.org/capturinggrace/tag/the-fairmount-porchtrait-project/
Shot on a Leica Q2
Message me if you'd like to be included in the Fairmount Porchrait Project!
This is a love gift from my heart to this amazing community that we live in. For those who can, you can make a donation to the non profit that I donate my time too, Capturing Grace.
You can learn more about my work at www.capturinggrace.org
Why I started Capturing Grace – https://wp.me/P9Ktas-5
To Donate – https://capturinggrace.org/donate/
I will provide you with a link to your full resolution photographs within a week of our shoot.
☺️
About the Photographer – I'm Ronnie Mosley, my wife Carol and I have lived in the Fairmount almost three years in the 1500 block of College Ave. My wife is the best neighbor anyone could hope for; I love people through the lens of my camera and Carol loves them with acts of kindness.
I have photographed in over 40 countries during the last five years, telling the stories of people who are making a difference in the lives of orphans, vulnerable children and people in poverty.
#MrRonniesNeigborhood #lifeinthefairmount #FairmountPorchraits #LeicaQ2 #Leica #summilux