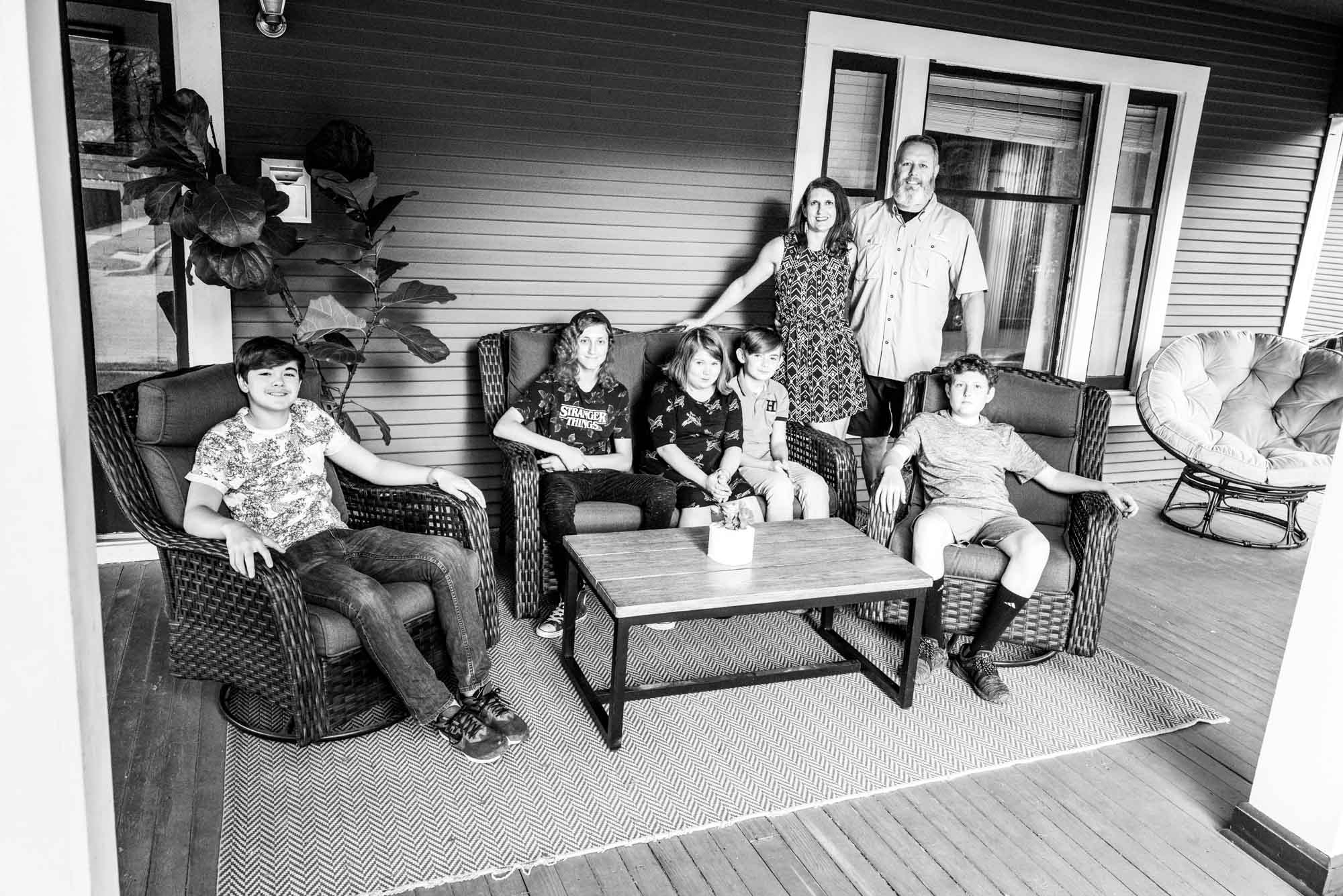 06 May

Life in The Fairmount – Our Porchtrait Project – Meet the Mcdonald's over in the 1900 block of College Ave.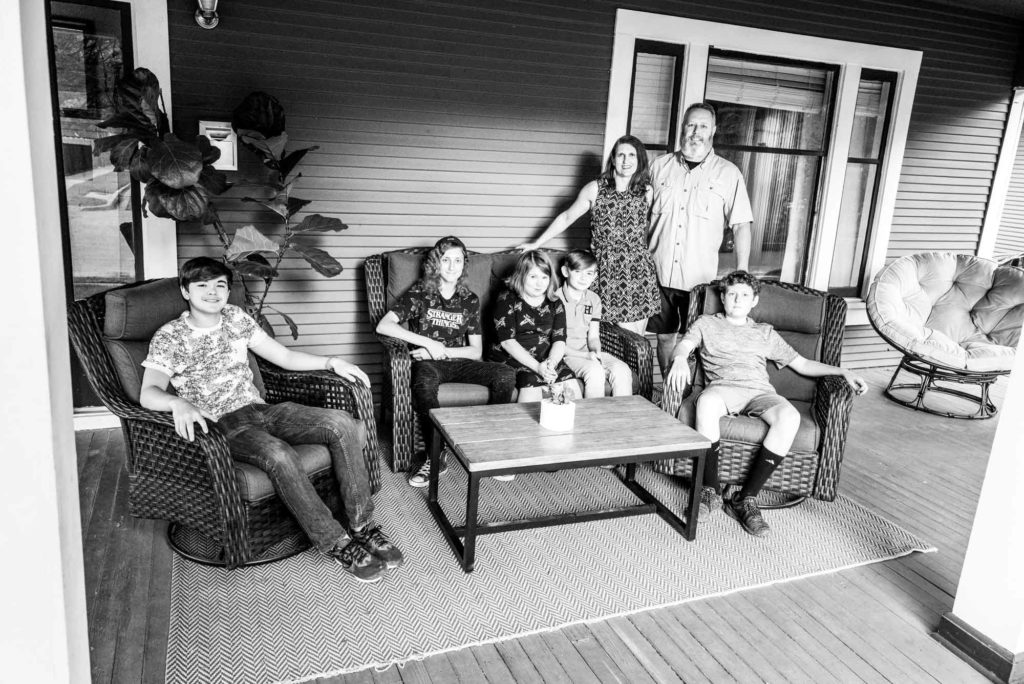 Life in The Fairmount – Our Porchtrait Project
I enjoyed riding my bike just up the street from my own home to teet the Mcdonald's over in the 1900 block of College Ave.
When I asked Haley my Porchtrait Project question's about life during Shelter In Place, here is what she had to say….
We are Michael and Haley McDonald and our children Devin-15, Jacob-14, Gavin-12, Isaac-12, Zoey-10.
The most difficult thing has been getting all the kids setup with online schooling and helping them stay on top of it.
We miss family and friends and live music.
I look forward to going to karaoke and hanging out with people.
We have lived here 5 years and we love it! We love the people, the funkiness, the sense of community, the walkability and all of the family-friendly events, the lists goes on and on.
Our favorites are Fort Brewery because of $3 Tuesday's, Heim because of the potato skins and Salsa Limon because of Friday night karaoke and an awesome bartender.
I work in treasury and Michael is a civil engineer.
To meet all your neighbors who have participated in the Fairmount Porchtrait Project go to https://capturinggrace.org/capturinggrace/tag/the-fairmount-porchtrait-project/
Shot on a Leica Q2
Message me if you'd like to be included in the Fairmount Porchrait Project!
This is a love gift from my heart to this amazing community that we live in. For those who can, you can make a donation to the non profit that I donate my time too, Capturing Grace.
You can learn more about my work at www.capturinggrace.org
Why I started Capturing Grace – https://wp.me/P9Ktas-5
To Donate – https://capturinggrace.org/donate/
I will provide you with a link to your full resolution photographs within a week of our shoot.
☺️
About the Photographer – I'm Ronnie Mosley, my wife Carol and I have lived in the Fairmount almost three years in the 1500 block of College Ave. My wife is the best neighbor anyone could hope for; I love people through the lens of my camera and Carol loves them with acts of kindness.
I have photographed in over 40 countries during the last five years, telling the stories of people who are making a difference in the lives of orphans, vulnerable children and people in poverty.
#MrRonniesNeigborhood #lifeinthefairmount #FairmountPorchraits #LeicaQ2 #Leica #summilux