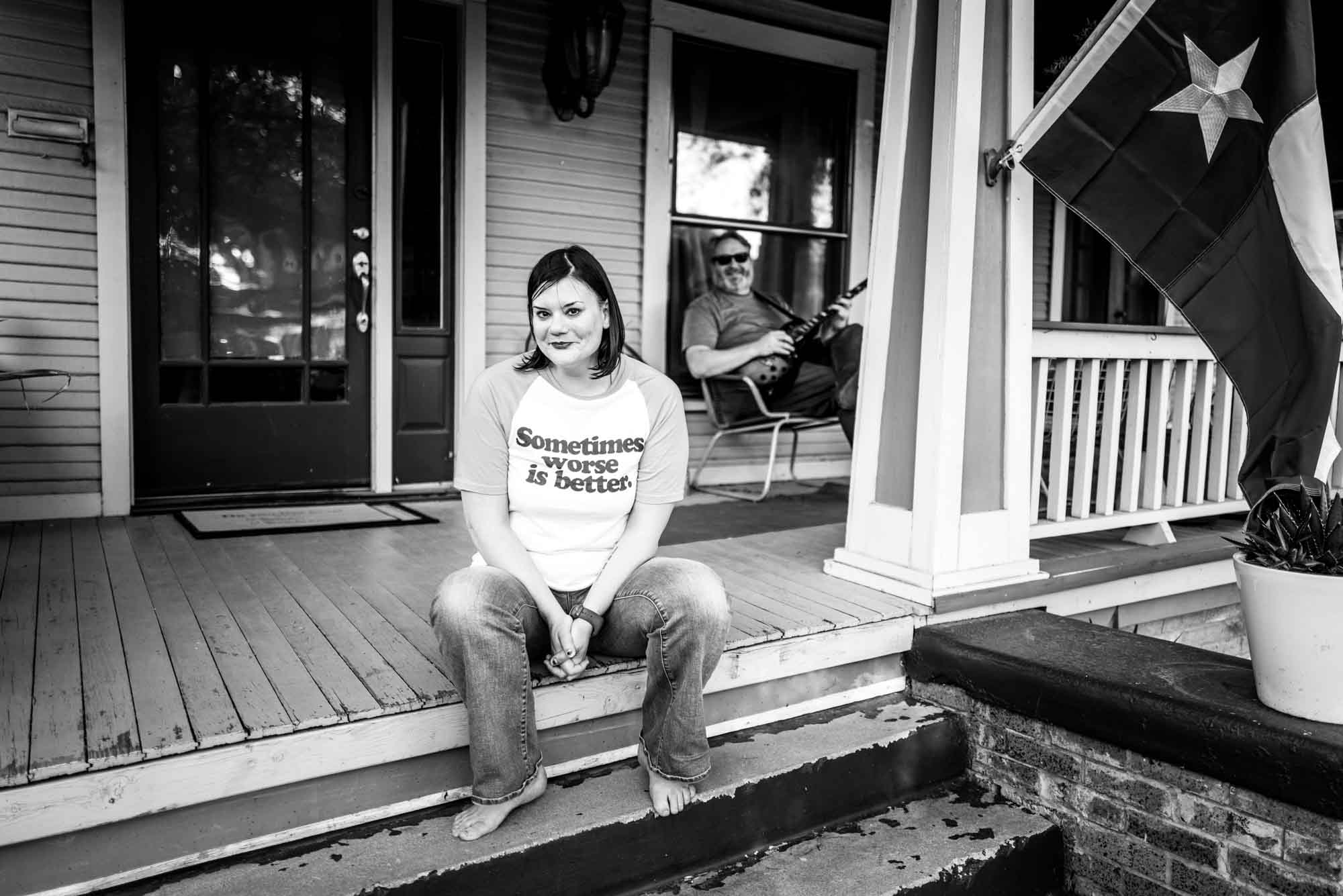 07 May

Life in The Fairmount – Our Porchtrait Project – Meet Megan over in the 200 block of College Ave.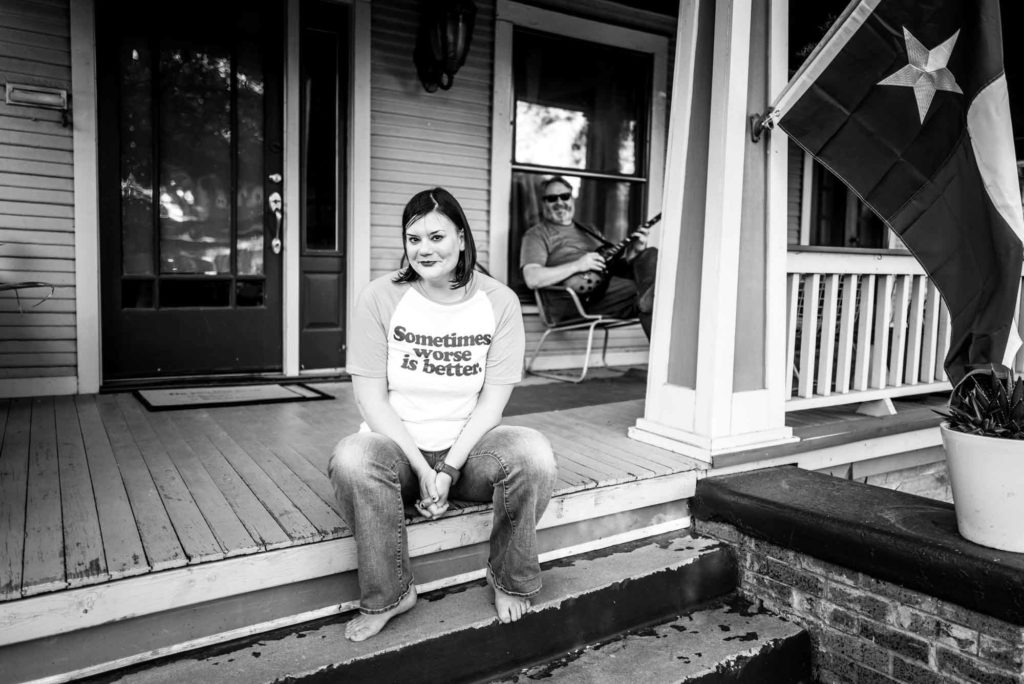 Life in The Fairmount – Our Porchtrait Project
Meet Megan over in the 200 block of College Ave.
I loved hanging out on Megan's front porch, her friend Joel sets the laid back attitude with his guitar and altogether, there's just a really sweet vibe….
When I asked Megan my Porchtrait Project question's about life during Shelter In Place, here is what she had to say….
What's been the most difficult thing for you about shelter in place/social distancing?
None of my friends or family have been able to come out to visit my new place. Dallasites favor the distance excuse to explain why they don't come out to FW, but the 'pandemic card' is difficult to dispute.
What do you miss the most during Shelter in Place?
I miss live shows the most (sorry, Mom). I've been involved with the music scene in NTX in one way or another since I was in high school. I wrote reviews for the Art Prostitute publication, hosted a TX rock radio show in IL and now cohost the Porpoise Crispy Podcast.
What do you look forward to the most?
Self actualization, I imagine.
How long have you lived in the Fairmount?
1.5 months, I moved here from Oak Lawn in Dallas. The new owner of my building wanted to renovate and gave me a month's notice to vacate, so I decided to buy to protect myself from similar situations in the future. Dallas doesn't respect historical structures like FW does, and I had no interest in staring into the Abyss from an 80s condo with original carpet.
Share your favorite thing about living in the Fairmount?
I'm bananas about historical buildings, which I thought would be my favorite thing, but it's turned out to be the people/community here. I wasn't here 2 hours before someone came to welcome me to the neighborhood.
What kind of work do you do?
I'm a psychotherapist with the federal government.
To meet all your neighbors who have participated in the Fairmount Porchtrait Project go to https://capturinggrace.org/capturinggrace/tag/the-fairmount-porchtrait-project/
Shot on a Leica Q2
Message me if you'd like to be included in the Fairmount Porchrait Project!
This is a love gift from my heart to this amazing community that we live in. For those who can, you can make a donation to the non profit that I donate my time too, Capturing Grace.
You can learn more about my work at www.capturinggrace.org
Why I started Capturing Grace – https://wp.me/P9Ktas-5
To Donate – https://capturinggrace.org/donate/
I will provide you with a link to your full resolution photographs within a week of our shoot.
☺️
About the Photographer – I'm Ronnie Mosley, my wife Carol and I have lived in the Fairmount almost three years in the 1500 block of College Ave. My wife is the best neighbor anyone could hope for; I love people through the lens of my camera and Carol loves them with acts of kindness.
I have photographed in over 40 countries during the last five years, telling the stories of people who are making a difference in the lives of orphans, vulnerable children and people in poverty.
#MrRonniesNeigborhood #lifeinthefairmount #FairmountPorchraits #LeicaQ2 #Leica #summilux