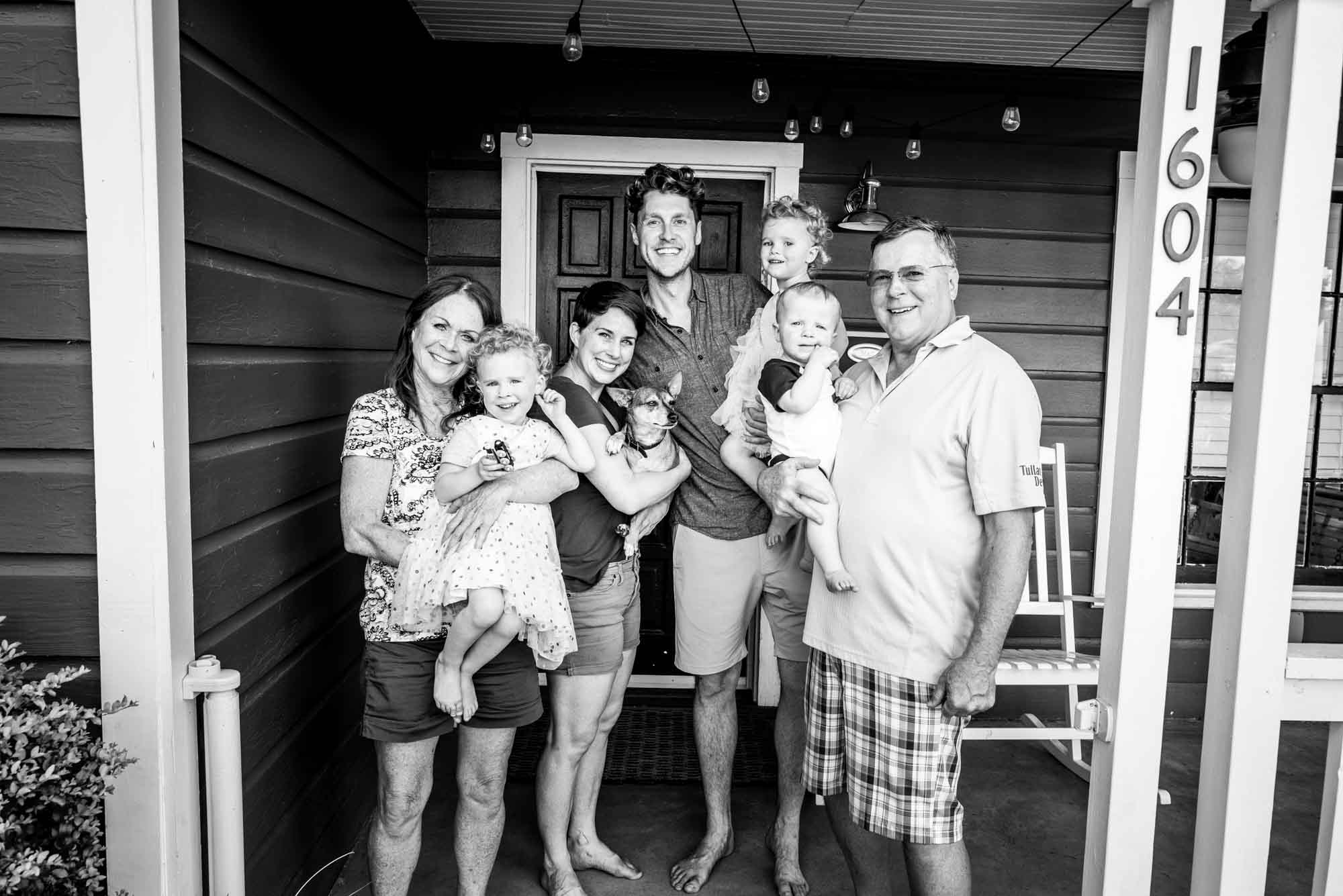 09 May

Life in The Fairmount – Our Porchtrait Project –

Life in The Fairmount – Our Porchtrait Project – Meet the Knight's over in the 1600 block of College Ave.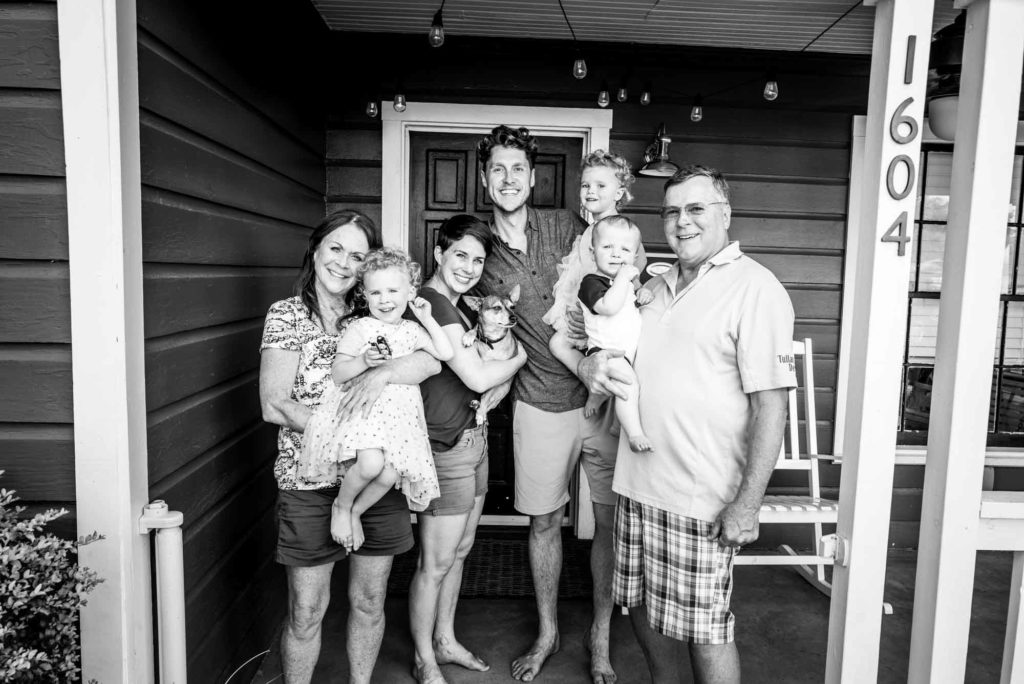 Meet the Knight's over in the 1600 block of College Ave. I love having Lindsay and Jared for neighbors, they live just a couple of doors down from me and I was so excited to take their Porchtrait!
When I asked Lindsey my Porchtrait Project question's about life during Shelter In Place, here is what she had to say….
What's been the most difficult thing for you about shelter in place/social distancing?
Balancing childcare with remote work has been incredibly challenging although Jared and I are extremely grateful to have jobs that allow us to work remotely. Our children are too young to really understand what is going on but they all have celebrated birthdays during this pandemic and celebrating without family and friends physically present has been so sad for us as parents. The kids are pretty happy though because they still get cake!
What do you miss the most during Shelter in Place?
We miss the Fort Worth Central Library- our kids love to be read to and we have been reading the same books for two months now. But more than anything we really miss our family and friends.
What do you look forward to the most?
It is our sincere hope that life doesn't "go back to normal" at the end of this but rather people use the exposure by the pandemic of inequalities in our society and feel energized to make some big changes. We optimistically look forward to the potential for change.
How long have you lived in Fairmount?
We have been here for 3 years- first in an apartment on Alston where we moved for a few months after living in a 310 square foot tiny house. We loved it here so much we found our house on College and decided to stay in the neighborhood!
Share your favorite thing about living in Fairmount?
We love how unique each home is and the diversity of our neighbors. Most of all we love being able to walk to so many of the places we want to go.
What is your favorite business in Fairmount? (And why)
We love the Grand Cru and the Fort for food and drinks and in terms of other business we love 6th Ave Homes because they have helped us find such wonderful places to live.
What kind of work do you do?
I work at TCU teaching leadership. Jared is a middle school social studies teacher and volleyball coach at Fort Worth Country Day School
To meet all your neighbors who have participated in the Fairmount Porchtrait Project go to https://capturinggrace.org/capturinggrace/tag/the-fairmount-porchtrait-project/
Shot on a Leica Q2
Message me if you'd like to be included in the Fairmount Porchrait Project!
This is a love gift from my heart to this amazing community that we live in. For those who can, you can make a donation to the non profit that I donate my time too, Capturing Grace.
You can learn more about my work at www.capturinggrace.org
Why I started Capturing Grace – https://wp.me/P9Ktas-5
To Donate – https://capturinggrace.org/donate/
I will provide you with a link to your full resolution photographs within a week of our shoot.
☺️
About the Photographer – I'm Ronnie Mosley, my wife Carol and I have lived in the Fairmount almost three years in the 1500 block of College Ave. My wife is the best neighbor anyone could hope for; I love people through the lens of my camera and Carol loves them with acts of kindness.
I have photographed in over 40 countries during the last five years, telling the stories of people who are making a difference in the lives of orphans, vulnerable children and people in poverty.
#MrRonniesNeigborhood #lifeinthefairmount #FairmountPorchraits #LeicaQ2 #Leica #summilux