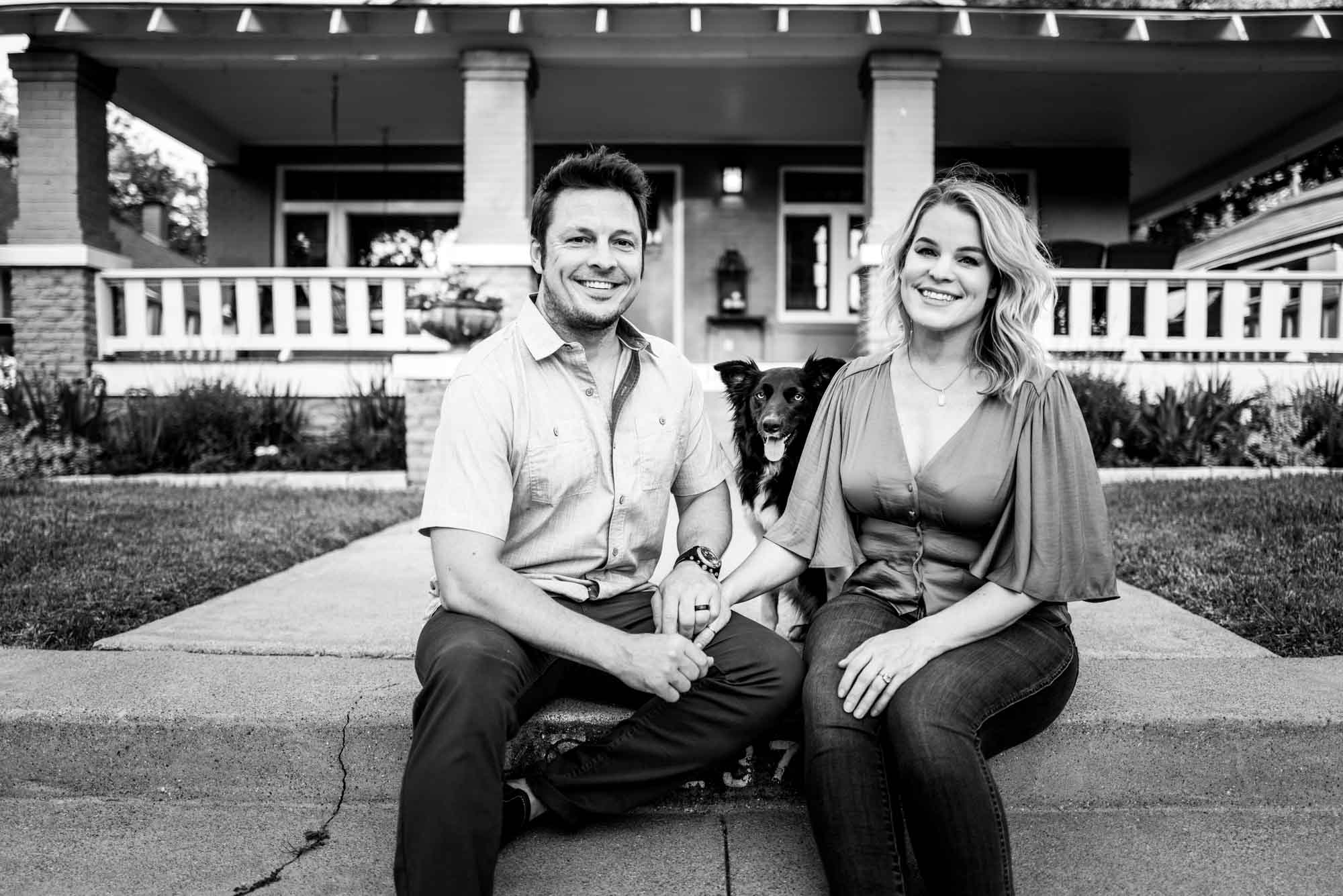 10 May

Life in The Fairmount – Our Porchtrait Project – Meet Meagen and Zach Starr and their 3-year old adopted border collie mix, Nellie, over in the 2300 block of 6th Ave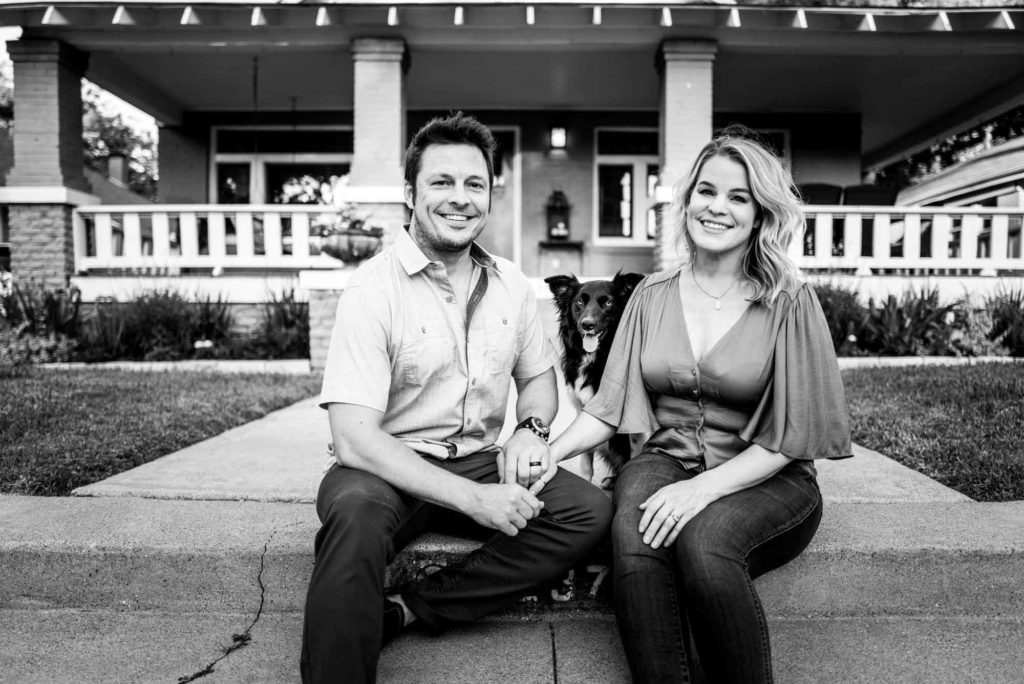 Life in The Fairmount – Our Porchtrait Project
Meet Meagen and Zach Starr and their 3-year old adopted border collie mix, Nellie, over in the 2300 block of 6th Ave. I learned that Meagan makes amazing bread, I am so grateful for the fresh from the oven loaf that she gifted me!
When I asked Meagen my Porchtrait Project question's about life during Shelter In Place, here is what she had to say….
What's been the most difficult thing for you about shelter in place/social distancing?
We bought this home at the beginning of April, so it's been a little challenging moving in the middle of a pandemic! One of the main reasons we fell in love with this old Craftsman was the potential we saw for hosting family & friends, so it's been sad to not be able to have friends over!
What do you miss the most during Shelter in Place?
Engaging with our community?! We are looking forward to the return of Friday on the Green, ArtsGoggle, church, and dinners with friends.
What do you look forward to the most?
I think like most people, we are just excited to have our friends over and show them our new place!
How long have you lived in Fairmount?
I've been in the neighborhood almost 4 years (I've lived on S. Adams, College, and now 6th Ave). Zack moved from Ohio to Texas 2 years ago, and now officially calls Fort Worth home.
Share your favorite thing about living in Fairmount?
We love the activity in this neighborhood – we love that people sit on on their porches, walk their dogs, let their children play in the front yard; we love seeing familiar faces on Magnolia, walking to our friends home, and having spontaneous porch parties (currently from a 6-foot distance). It also doesn't hurt to have GREAT places to eat within just walking distance.
What is your favorite business in Fairmount? (And why)
We love Spice, Fixture, Brewed, Taqueria San Andres and Avoca, but we probably frequent Fort Brewery the most. It's been in our weekly rotation since we moved in together – we love to go on Tuesday nights for the pizza special, and also on Thursday night for Trivia.
What kind of work do you do?
Meagan owns a small business as a hair/makeup artist, serving brides & women for portraits and special events. Zack is a Navy veteran and public speaker. His current platform (Mastering Mindset) helps people overcome adversity and life challenges. He is also working on a project to help veterans find purpose after service and successfully transition home.
To meet all your neighbors who have participated in the Fairmount Porchtrait Project go to https://capturinggrace.org/capturinggrace/tag/the-fairmount-porchtrait-project/
Shot on a Leica Q2
Message me if you'd like to be included in the Fairmount Porchrait Project!
This is a love gift from my heart to this amazing community that we live in. For those who can, you can make a donation to the non profit that I donate my time too, Capturing Grace.
You can learn more about my work at www.capturinggrace.org
Why I started Capturing Grace – https://wp.me/P9Ktas-5
To Donate – https://capturinggrace.org/donate/
I will provide you with a link to your full resolution photographs within a week of our shoot.
☺️
About the Photographer – I'm Ronnie Mosley, my wife Carol and I have lived in the Fairmount almost three years in the 1500 block of College Ave. My wife is the best neighbor anyone could hope for; I love people through the lens of my camera and Carol loves them with acts of kindness.
I have photographed in over 40 countries during the last five years, telling the stories of people who are making a difference in the lives of orphans, vulnerable children and people in poverty.
#MrRonniesNeigborhood #lifeinthefairmount #FairmountPorchraits #LeicaQ2 #Leica #summilux