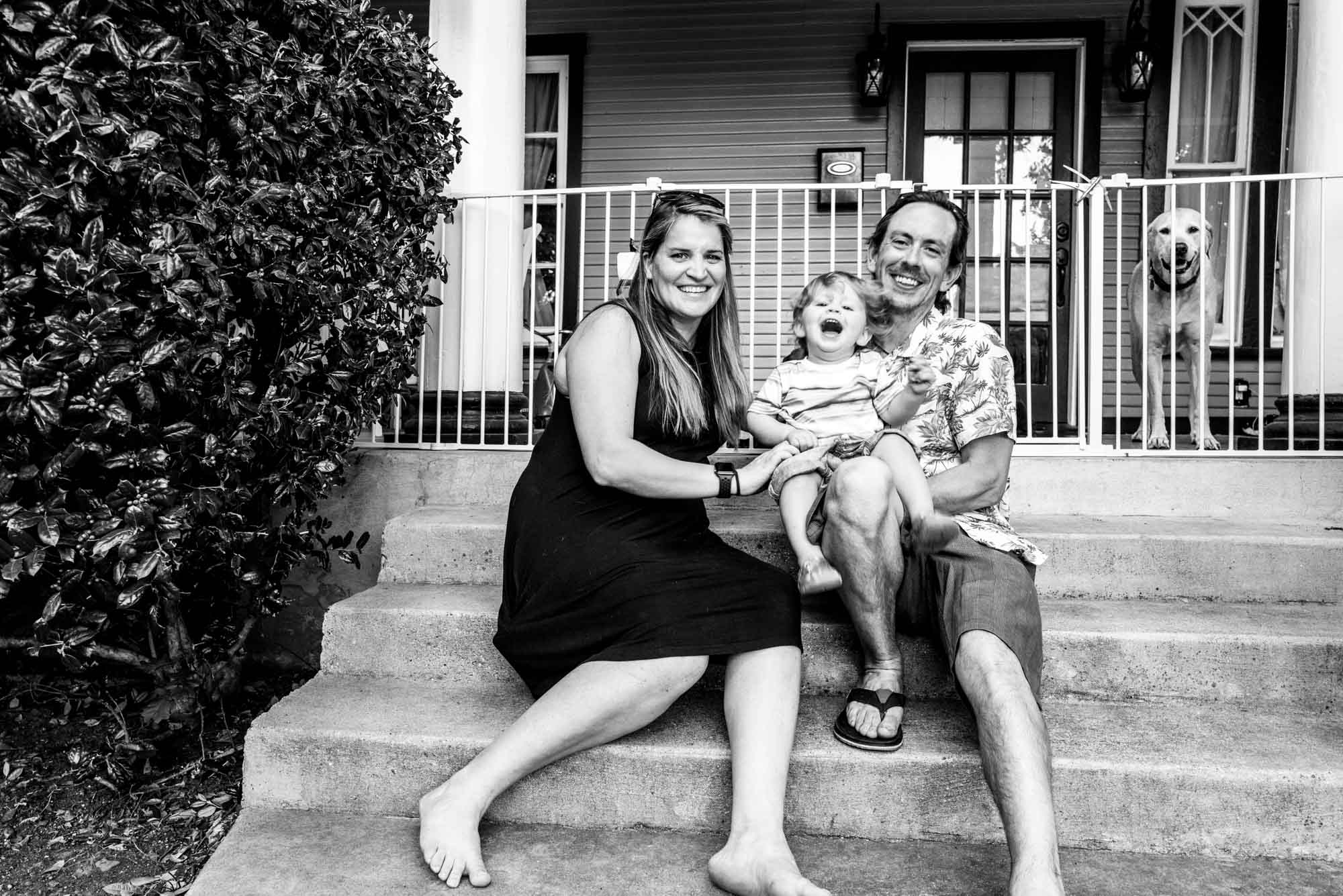 15 May

Life in The Fairmount – Our Porchtrait Project – Meet the Vaughan's over in the 1700 block of 5th Ave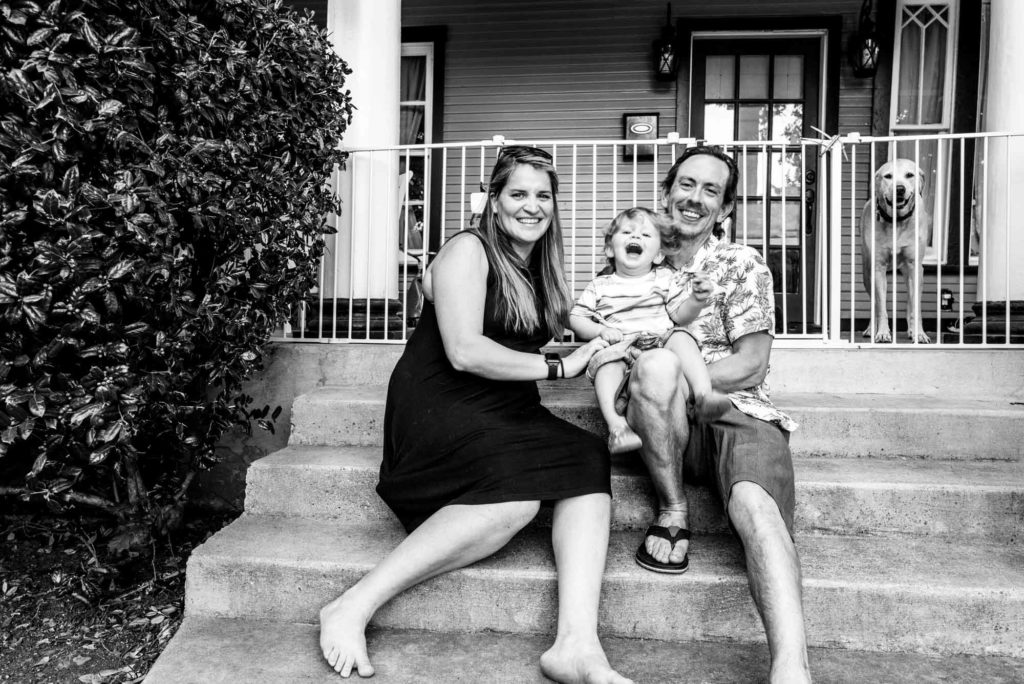 Life in The Fairmount – Our Porchtrait Project
Meet the Vaughan's over in the 1700 block of 5th Ave.
When I asked Emilie my Porchtrait Project question's about life during Shelter In Place, here is what she had to say….
We are Travis and Emilie Vaughan, we have one son, Logan, 18mo and two furbabies – Mazie and Dakota
What's been the most difficult thing for you about shelter in place/social distancing?
The most difficult would be not being able to physically see our family/friends that do not live in the area.
What do you miss the most during Shelter in Place?
The freedom to just leave our house (without the added worry/stress) and having the businesses we frequent most be open at the 'normal' operating hours.
What do you look forward to the most?
Not sure if this is exactly 'looking forward' to something but I'm interested in seeing how this pandemic is going to play out. What will become of this 'new normal'.
How long have you lived in the Fairmount?
We moved to Fairmount about 2.5 years ago after living a few years on the east coast.
Share your favorite thing about living in the Fairmount?
Walkability and the homes/porches! When we moved from tri-state area one of the main things I was looking for in a neighborhood was walking distance to coffee shops, restaurants/bars, doctors etc…We were a bit spoiled in this aspect and wanted some semblance of the old normal. Fairmount/Near Southside have been able to provide this and so much more! From Friday on Green, Arts Goggle, Home Tour, HALLOWEEN (my fave Fairmount holiday) and Festivus! We could walk around all day checking out the old homes and how they've been restored. We love how each home has its own historical character and not the typical 'cookie-cutter' you see in most sub-developments today.
What is your favorite business in the Fairmount? (And why)
Oh man where do we start here!!?! We love them all and try to support each one weekly.
What kind of work do you do?
I work remote for an Ad Tech company and Travis works in the transportation industry.
What's been the best activity you've done during social distancing?
I would have to say all the steps we've been able to get in with walking and "Marie Kondo-ing" our house. This time has been great for going through all our items and getting rid of clutter!
What are you thankful for?
Health and family! I think this time of togetherness has made us realize how busy we've been and it's nice that were finally slowing down and making time for what matters most.
To meet all your neighbors who have participated in the Fairmount Porchtrait Project go to https://capturinggrace.org/capturinggrace/tag/the-fairmount-porchtrait-project/
Shot on a Leica Q2
Message me if you'd like to be included in the Fairmount Porchrait Project!
This is a love gift from my heart to this amazing community that we live in. For those who can, you can make a donation to the non profit that I donate my time too, Capturing Grace.
You can learn more about my work at www.capturinggrace.org
Why I started Capturing Grace – https://wp.me/P9Ktas-5
To Donate – https://capturinggrace.org/donate/
I will provide you with a link to your full resolution photographs within a week of our shoot.
☺️
About the Photographer – I'm Ronnie Mosley, my wife Carol and I have lived in the Fairmount almost three years in the 1500 block of College Ave. My wife is the best neighbor anyone could hope for; I love people through the lens of my camera and Carol loves them with acts of kindness.
I have photographed in over 40 countries during the last five years, telling the stories of people who are making a difference in the lives of orphans, vulnerable children and people in poverty.
#MrRonniesNeigborhood #lifeinthefairmount #FairmountPorchraits #LeicaQ2 #Leica #summilux