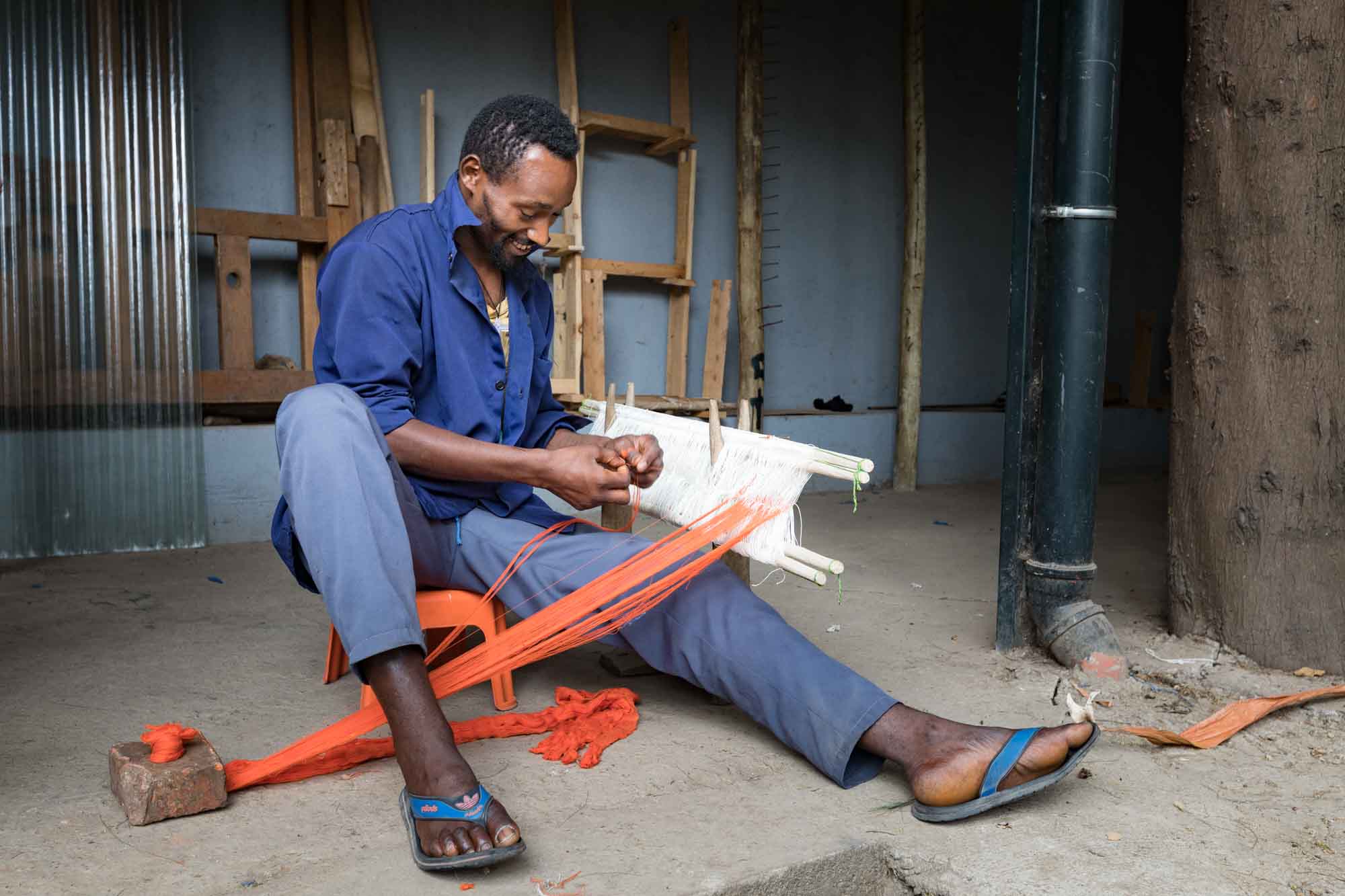 21 May

Photographing for sabahar in addis ababa ethiopia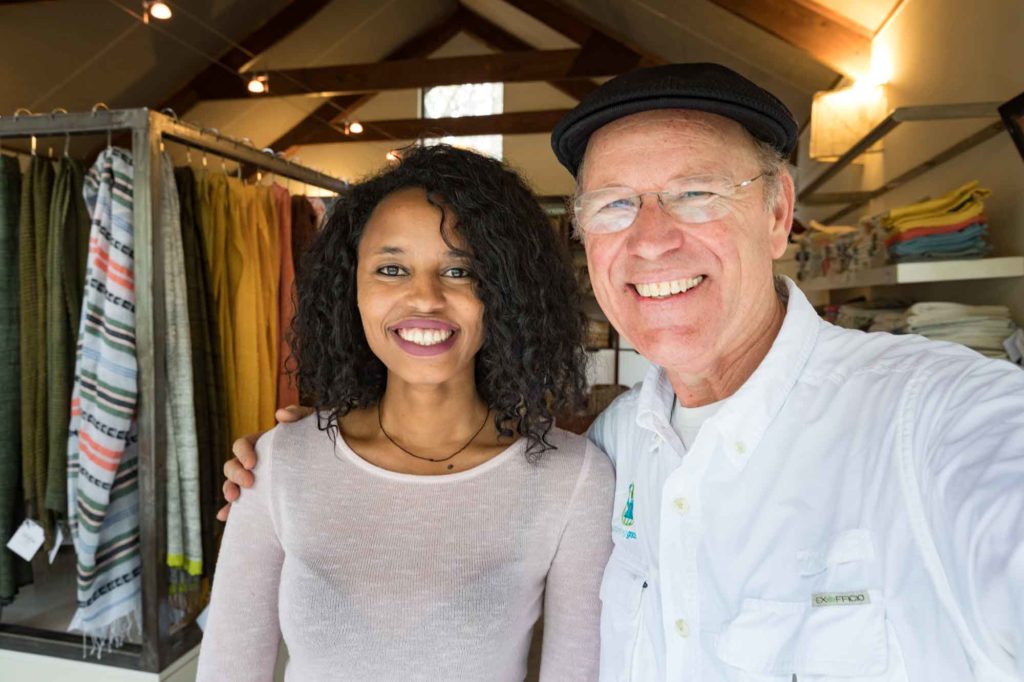 During my time in Addis Ababa Ethiopia, photographing for the Adera foundation, I had the opportunity to photograph for Sabahar. Sabahar is an NGO that creates exquisite hand made accessories and linens for the home using locally sourced silk and cotton. Their products are Inspired by the ancient weaving traditions of Ethiopia and it was my pleasure to photographically document their work.
When I arrived at Sabahar I was taken by the beauty of the morning light, illuminating the workers faces as they worked in the outdoor gardens on their wooden weaving machines. I was filled with awe, feeling it all as I clicked off photograph after photograph, capturing the energy, heart and soul of this ancient art form.
I enjoyed my time with Sabahar's International Marketing Advisor, Sophie (photo #3 below), she gave me a tour and showed me how silk is made, starting with tiny caterpillars, amazing. 
Soon my new friend Sophie introduced me to Samri (photo above) who helped me take the Sabahar artisans portraits for their website. Beautiful stories unfolded as Samri held the screen to block the sun, telling me the workers stories as my shutter clicked. 
Serawit Shara's (photo #4 below) father came to work at Sabahar when she was in second grade. Her fathers wages are small but it's the pride of being engaged in the art he loves while providing stability and a better future for his family that motivates him. Serawit has since graduated from college and is an accountant at Sabahar, a male dominated role in Ethiopia. Serawit's beautiful smile told me everything I needed to know about her father and the sense of pride he has passed on to her. 
Kathy Marshall. founder and general manager of Sabahar still finds it hard to believe that from one weaver that was sitting in the spare room of her home, the Sabahar family now includes more than 150 families in Addis Ababa who Sabahar employs directly. There are another 100 or so who spin cotton for Sabahar, plus another 65 families around the country who are producing silk. Also incredible is that people in 17 countries can now purchase lovely handmade textiles from a country that they previously knew so little about.
What moves Kathy the most is the difference that the work at Sabahar has made in the individual lives of those who work here. Most of the women that started at Sabahar several years ago did not even have the confidence to speak, now, these same women are leaders in their departments, making decisions, managing their households, planning for their children's education and are saving money. Kathy says that in the end, that is what makes all the work here at Sabahar worthwhile.
From my time with these sweet people that work at Sabahar, I heartily agree with Kathy.
You can learn more about Sabahar at https://www.sabahar.com/Store