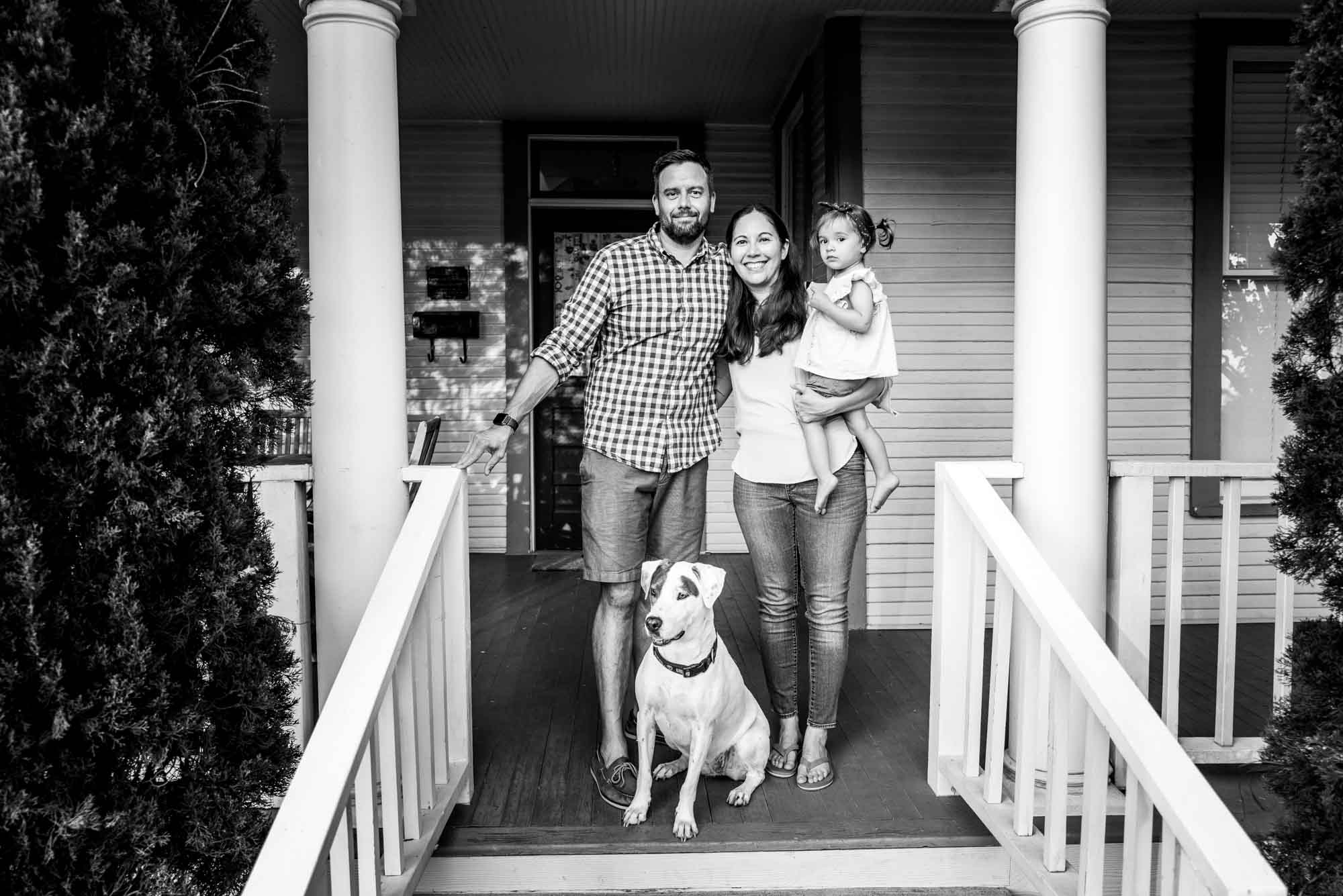 22 May

Life in The Fairmount – Our Porchtrait Project – Meet the Thieroff's over in the 1500 block of Alston Ave.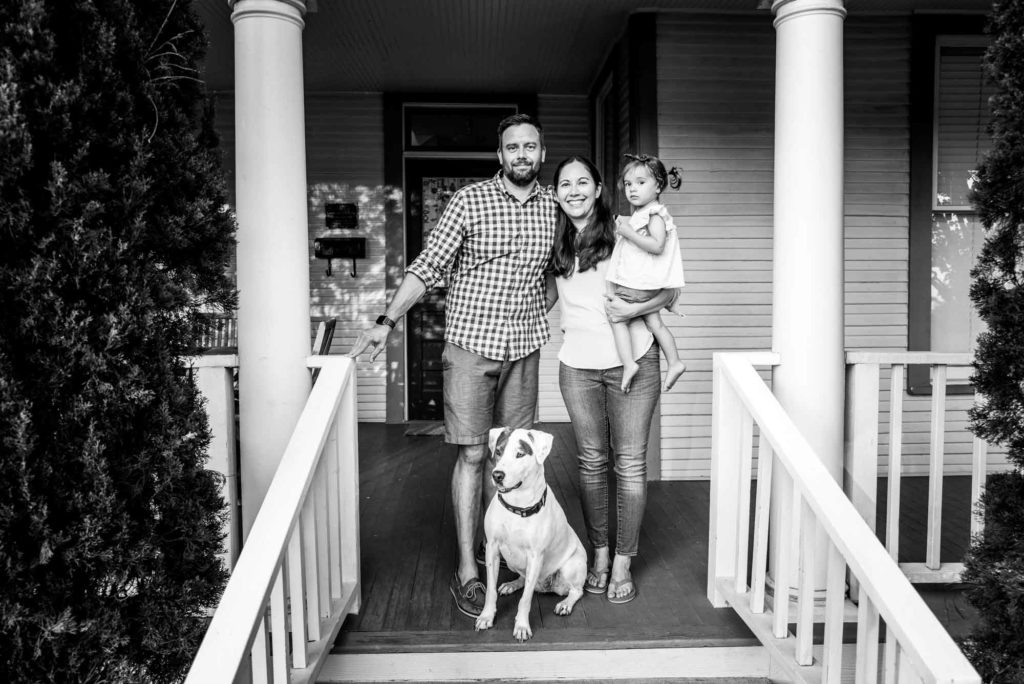 Life in The Fairmount – Our Porchtrait Project
Meet the Thieroff's over in the 1500 block of Alston Ave.
I loved meeting Alex, Sarah & little 18 month old Autumn and taking their Porch-trait!
Clearly the little doll on the bumblebee was the star of the show!
When I asked Alex my Porchtrait Project question's about life during Shelter In Place, here is what she had to say….
Most difficult thing about shelter in place/social distancing: We really miss our friends. It's been especially hard keeping Autumn at a distance from her friends. We want so bad for her to be able to play with other kids again!
What we miss the most during Shelter in Place: Peace of mind, being able to hang out with friends and not worry about COVID 19. I miss going into work without a mask, and not being paranoid every time I do that I'm going to bring it home to my family.
What we look forward to the most: going back out to our favorite spots like the Fort Worth Zoo, and giving Autumn the chance to play on the playground with friends and get to be a non sheltered (literally) kid.
How long have you lived in Fairmount? 6 years
Favorite thing about living in Fairmount? The countless waves and conversations we have with just a short walk around the neighborhood. It's a great sense of community.
Favorite business in Fairmount: Chimera. RIP favorite brew pub. The beer was awesome, Adam was great and it was our hangout up until a few years ago. Right now our favorite local business is the Rosen House. Kelly and Jason Bowden are the best and have done so many wonderful things for the neighborhood like Santa's Village during Festivus.
What kind of work we do: I work for Cook Children's and assist schools in implementing Emergency Response Plans, Emergency Response Teams and running AED drills to test their emergency response in the event there is a cardiac arrest/emergency on campus. My husband works for Bell Helicopter and does international commercial contracts with Israel, Europe and Russia.
To meet all your neighbors who have participated in the Fairmount Porchtrait Project go to https://capturinggrace.org/capturinggrace/tag/the-fairmount-porchtrait-project/
Shot on a Leica Q2
Message me if you'd like to be included in the Fairmount Porchrait Project!
This is a love gift from my heart to this amazing community that we live in. For those who can, you can make a donation to the non profit that I donate my time too, Capturing Grace.
You can learn more about my work at www.capturinggrace.org
Why I started Capturing Grace – https://wp.me/P9Ktas-5
To Donate – https://capturinggrace.org/donate/
I will provide you with a link to your full resolution photographs within a week of our shoot.
☺️
About the Photographer – I'm Ronnie Mosley, my wife Carol and I have lived in the Fairmount almost three years in the 1500 block of College Ave. My wife is the best neighbor anyone could hope for; I love people through the lens of my camera and Carol loves them with acts of kindness.
I have photographed in over 40 countries during the last five years, telling the stories of people who are making a difference in the lives of orphans, vulnerable children and people in poverty.
#MrRonniesNeigborhood #lifeinthefairmount #FairmountPorchraits #LeicaQ2 #Leica #summilux