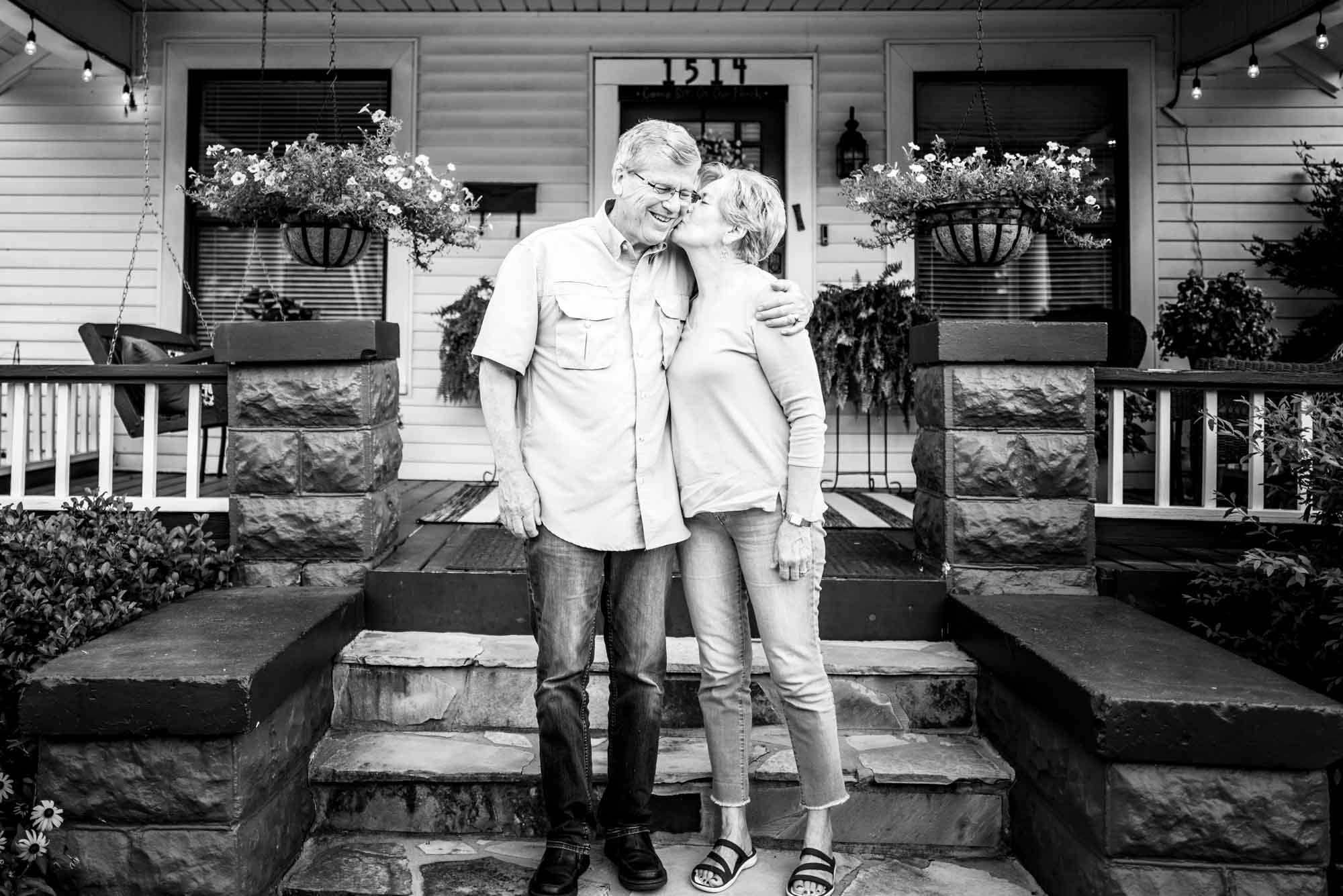 31 May

Life in The Fairmount – Our Porchtrait Project – Meet the Comolli's over in the 1500 block of Fairmount Ave
Life in The Fairmount – Our Porchtrait Project
Meet the Comolli's over in the 1500 block of Fairmount Ave.
It was so nice to visit with these sweet neighbors and take their "Porch-trait". ❤️
I have always admired their beautiful front porch and flowers on my morning jog, I was do excited to get a porchtrait request from them!
When I asked Nancy my Porchtrait Project question's about life during Shelter In Place, here is what she had to say….
What do you miss the most during Shelter in Place?
Worshipping in person in our church, meeting in our small group face to face…. doing Zoom has been ok but no substitute for being together.
What do you look forward to the most?
Meeting up with friends in Alaska in July where we have lived previously for 13 years.
How long have you lived in Fairmount?
10 years, however, our home was 1st purchased by our younger daughter and she lived here 8 years til she married and we purchased the home from her.
What is your favorite thing about living in the Fairmount?
We love the porches, trees, sidewalks, interesting old homes – all of that facilitates making connections with neighbors.
Favorite business:
The Taste Project on Main St. because they serve the under-served with joy.
What kind of work do you do?
Bob: I serve as a court-appointed guardian after retiring from a career in corporate aviation
Nancy: homemaker, landscape, yard beautifier after retiring from teaching the Bible for 30 years in Bible Study Fellowship
What are you thankful for?
We are thankful for the uniqueness of those who live around us…. they enrich our lives and demonstrate how God loves His diverse creation.
To meet all your neighbors who have participated in the Fairmount Porchtrait Project go to https://capturinggrace.org/capturinggrace/tag/the-fairmount-porchtrait-project/
Shot on a Leica Q2
Message me if you'd like to be included in the Fairmount Porchrait Project!
This is a love gift from my heart to this amazing community that we live in. For those who can, you can make a donation to the non profit that I donate my time too, Capturing Grace.
You can learn more about my work at www.capturinggrace.org
Why I started Capturing Grace – https://wp.me/P9Ktas-5
To Donate – https://capturinggrace.org/donate/
I will provide you with a link to your full resolution photographs within a week of our shoot.
☺️
About the Photographer – I'm Ronnie Mosley, my wife Carol and I have lived in the Fairmount almost three years in the 1500 block of College Ave. My wife is the best neighbor anyone could hope for; I love people through the lens of my camera and Carol loves them with acts of kindness.
I have photographed in over 40 countries during the last five years, telling the stories of people who are making a difference in the lives of orphans, vulnerable children and people in poverty.
#MrRonniesNeigborhood #lifeinthefairmount #FairmountPorchraits #LeicaQ2 #Leica #summilux