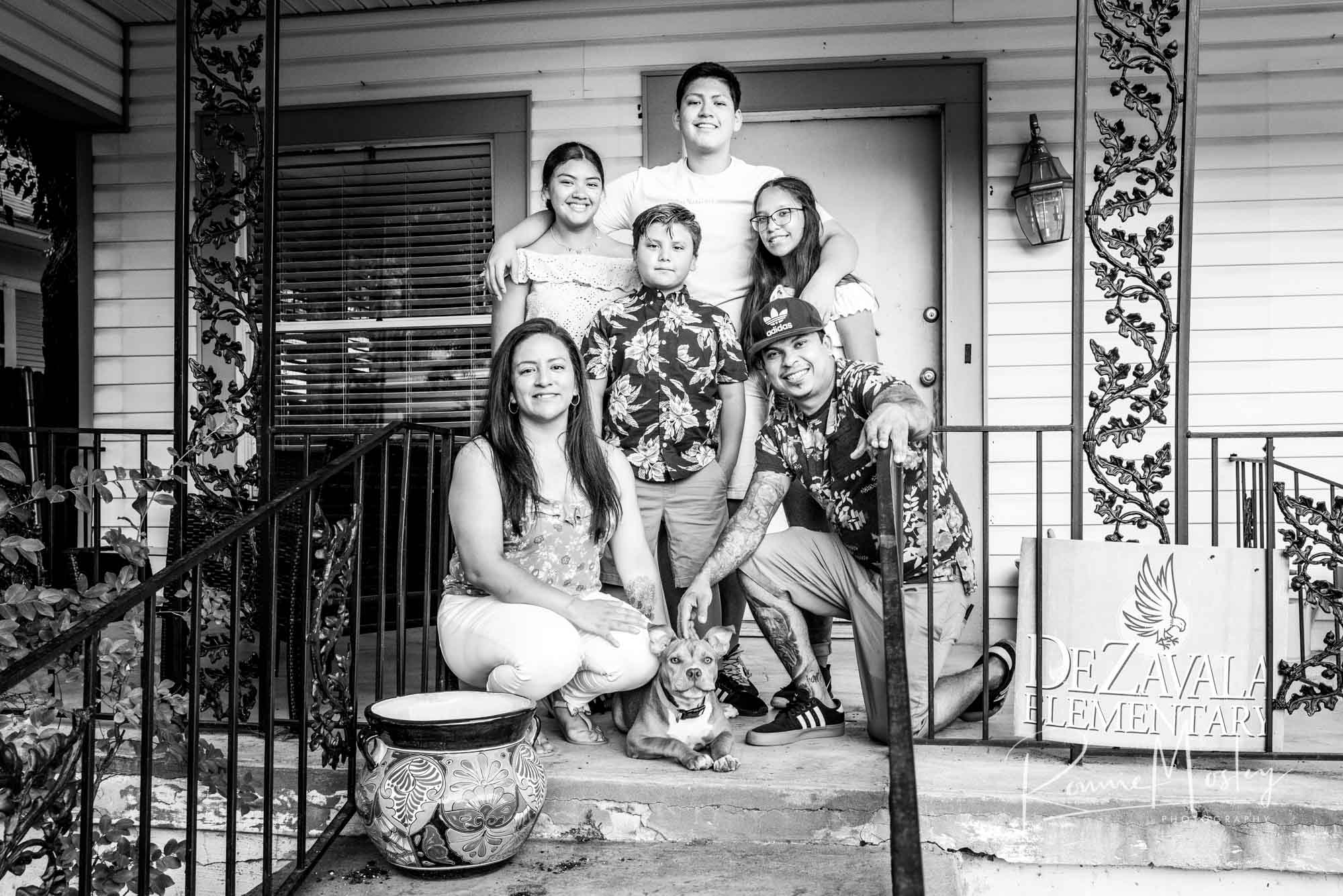 15 Jun

Life in The Fairmount – Our Porchtrait Project – Meet the Salas family over in the 1800 block of S Adams St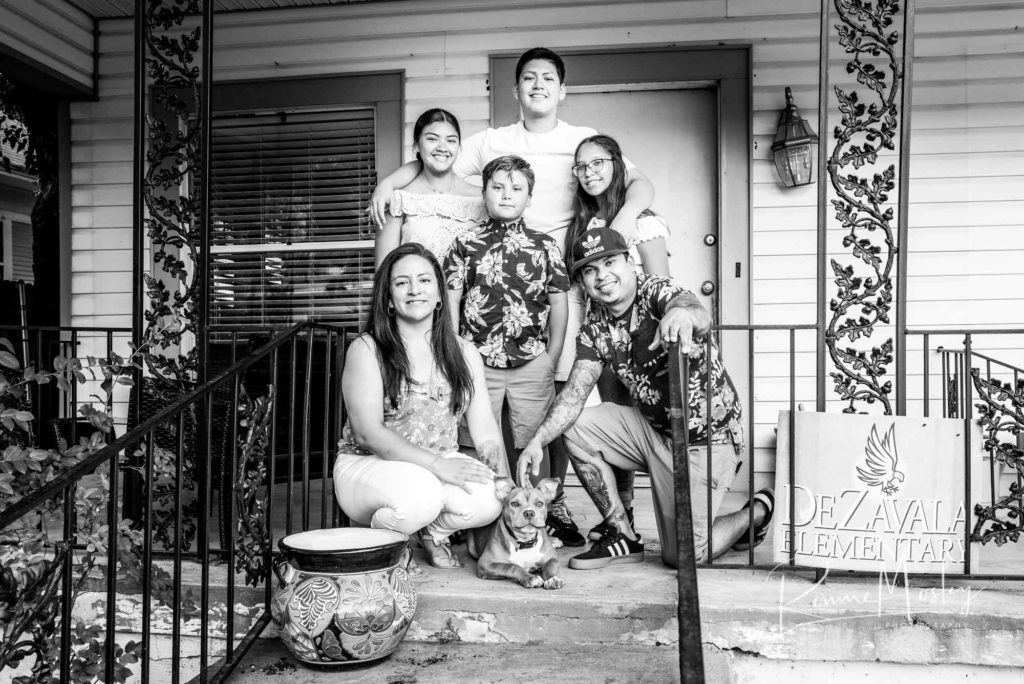 Life in The Fairmount – Our Porchtrait Project
Meet the Salas family over in the 1800 block of S Adams St.
Ever since meeting Rocio several years ago through Parents United, a program my son started in the Fairmount neighborhood, I have loved this sweet family.
Rocio is very active in the community and serves as the Administrative Assistant at De Zavala elementary school, they are so fortunate to have Rocio!
It was an honor to take a Porch-trait of the Salas family on the porch that Rocio grew up on.
When I asked Rocio my Porchtrait Project question's about life during Shelter In Place, here is what she had to say….
I am Rocio, my husband is Enrique and we have four children, Jason(16), Damaris (14), Gisele(13) and Eliam(8).
I would say the most difficult thing for me and my kids during shelter in place was being unable to leave our house freely, and the concerns. We are normally always out and about visiting family and meeting with friends. I'm a big believer of things happening for a reason and I have really enjoyed being at home with my kids. We have bonded even more and it has given us a break from from our fast paced life.
I am very fortunate to still live in my childhood home. I grew up here (Fairmount) and I love to tell my husband and kids stories of playing soccer in the street with the kids on my block, walking to Tiny Mart (a neighborhood corner store). I have seen this neighborhood change and while I loved how it was when I was a child, I am so proud of Fairmount today. We have very friendly, open-minded people in Fairmount.
Some of our favorite places in Fairmount are Esperanza's, Paul's Donuts and Im not sure if La Banqueta on Hemphill is part of Fairmount, but this place is amazing.
I am the Administrative Assistant at De Zavala ES. I have so much love and passion for my school. I am blessed to work at my childhood school and the school that my children have been too. I work with wonderful people who have the same drive to give our kids a great education and experience in elementary.
To meet all your neighbors who have participated in the Fairmount Porchtrait Project go to https://capturinggrace.org/capturinggrace/tag/the-fairmount-porchtrait-project/
Shot on a Leica Q2
Message me if you'd like to be included in the Fairmount Porchrait Project!
This is a love gift from my heart to this amazing community that we live in. For those who can, you can make a donation to the non profit that I donate my time too, Capturing Grace.
You can learn more about my work at www.capturinggrace.org
Why I started Capturing Grace – https://wp.me/P9Ktas-5
To Donate – https://capturinggrace.org/donate/
I will provide you with a link to your full resolution photographs within a week of our shoot.
☺️
About the Photographer – I'm Ronnie Mosley, my wife Carol and I have lived in the Fairmount almost three years in the 1500 block of College Ave. My wife is the best neighbor anyone could hope for; I love people through the lens of my camera and Carol loves them with acts of kindness.
I have photographed in over 40 countries during the last five years, telling the stories of people who are making a difference in the lives of orphans, vulnerable children and people in poverty.
#MrRonniesNeigborhood #lifeinthefairmount #FairmountPorchraits #LeicaQ2 #Leica #summilux