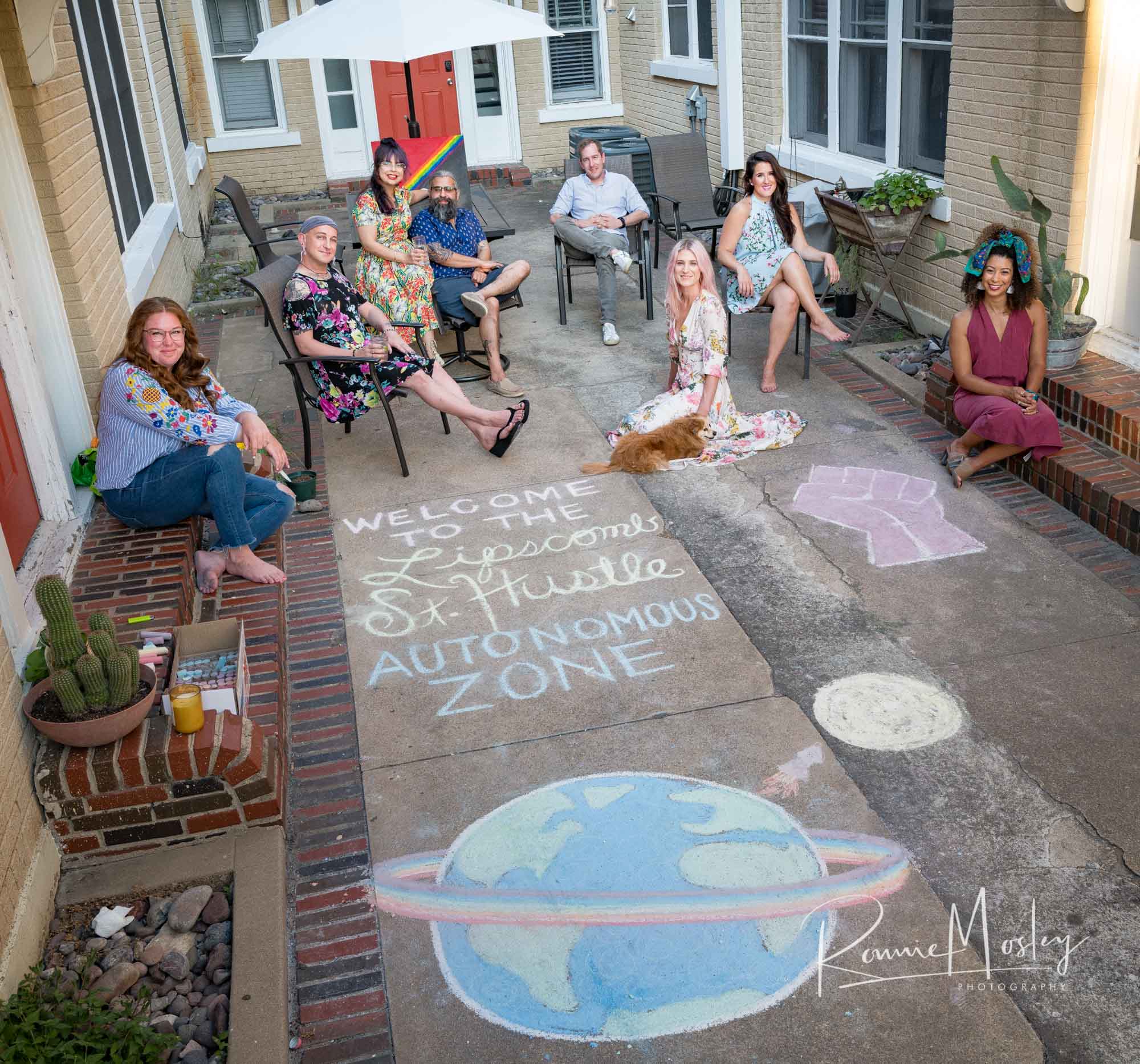 17 Jun

Life in The Fairmount – Our Porchtrait Project – Meet the folks that live at 1431 Lipscomb!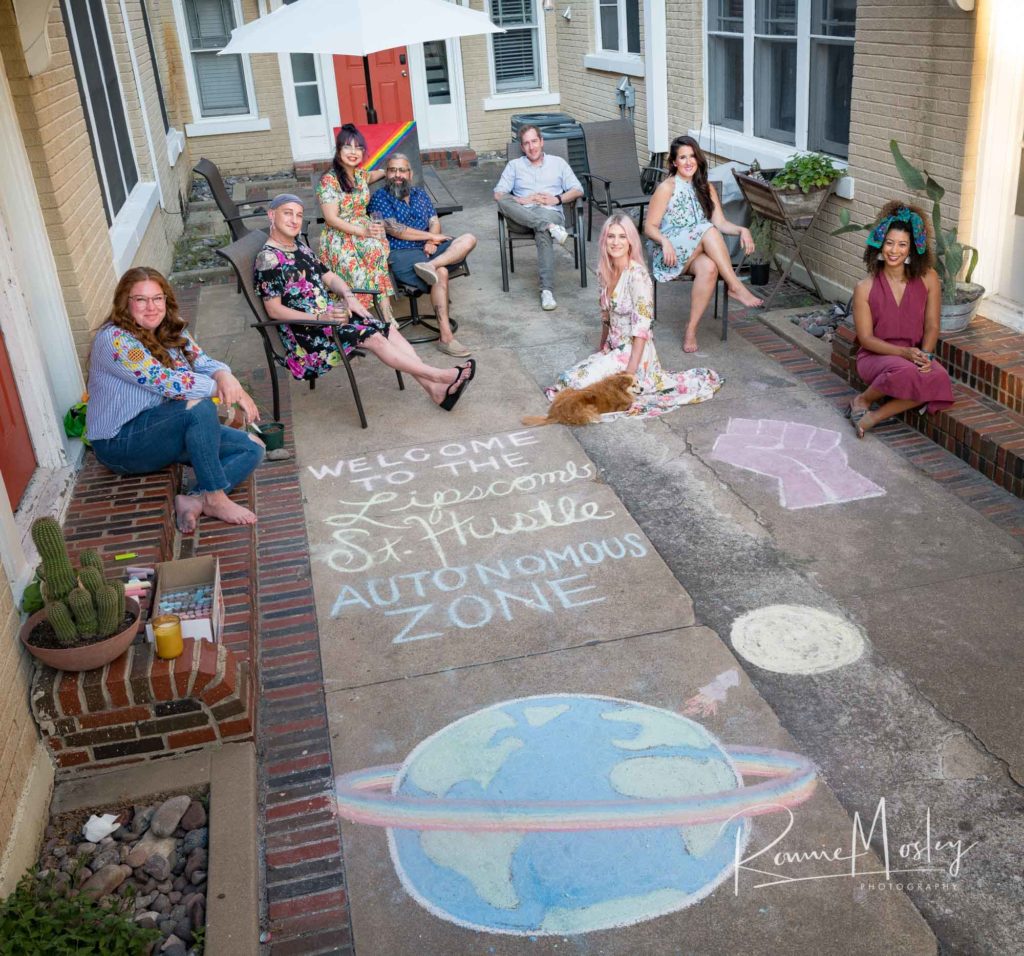 Life in The Fairmount – Our Porchtrait Project
Meet the folks that live at 1431 Lipscomb!
When Mary Lyles reached out to me she said this would be a "unique" Porch-trait due to the number of people involved!
I am so grateful for Mary for working with the 12 residents that call this little Fairmount Apartment Complex home, coordinating schedules to make this Portrait a reality. This group has learned to depend on each other during these trying times, growing closer as a result. I still want to attend one of their outdoor movie nights!
When I asked Mary my Porchtrait Project question's about life during Shelter In Place, she was so gracious to provide me with the collective answers from the group….
What's been the most difficult thing for you about shelter in place/social distancing?
Collectively, we all miss our friends, family, hugs and the freedom to just leave our apartments to do whatever and whenever we feel like it.
What do you miss the most during Shelter in Place?
Dinner and drinks with friends, and any activities we had going on.
What do you look forward to the most?
Ley: People coming together to apply the lessons learned during this time so that we all might live better lives moving forward.
How long have you lived in the Fairmount?
Daniel and Bianca: 2 years
Liz: 1 year
Casey and Nick: 2.5 years
Natalie: 3 years
James: 1.5 years
Ley: 4 years
Mary: 1.5 years
Share your favorite thing about living in the Fairmount?
We love our neighbors, the diverse and ecelectic community, and all the little shops and restuarants that Fairmount has to offer.
What is your favorite business in the Fairmount? (And why)
Mary and Natalie: We were big fans of La Zona (RIP La Zona) and the community that space brought together was incredible. We miss it so much. Now we love Shinjuku for some sushi and plants from Grow.
Daniel, Bianca, and Casey: The Usual!
What kind of work do you do?
James: I am a registered nurse at Harris downtown.
Mary: I was a global sourcing manager for Pier 1 Imports. I loved my job and am so heartbroken about the liquidation at the company. They provided me with incredible experiences for my career.
Ley: I teach philosophy at TCU. Additionally I teach yoga and am a musician.
What's been the best activity you've done during social distancing?
Our courtyard hangouts, themed happy hours, and movie nights!
What are you thankful for?
Liz: Honestly, the ability to work from anywhere, the community we have here and just the commraderie thats been born of this situation. Its definitely a silver lining.
To meet all your neighbors who have participated in the Fairmount Porchtrait Project go to https://capturinggrace.org/capturinggrace/tag/the-fairmount-porchtrait-project/
Shot on a Leica Q2
Message me if you'd like to be included in the Fairmount Porchrait Project!
This is a love gift from my heart to this amazing community that we live in. For those who can, you can make a donation to the non profit that I donate my time too, Capturing Grace.
You can learn more about my work at www.capturinggrace.org
Why I started Capturing Grace – https://wp.me/P9Ktas-5
To Donate – https://capturinggrace.org/donate/
I will provide you with a link to your full resolution photographs within a week of our shoot.
☺️
About the Photographer – I'm Ronnie Mosley, my wife Carol and I have lived in the Fairmount almost three years in the 1500 block of College Ave. My wife is the best neighbor anyone could hope for; I love people through the lens of my camera and Carol loves them with acts of kindness.
I have photographed in over 40 countries during the last five years, telling the stories of people who are making a difference in the lives of orphans, vulnerable children and people in poverty.
#MrRonniesNeigborhood #lifeinthefairmount #FairmountPorchraits #LeicaQ2 #Leica #summilux