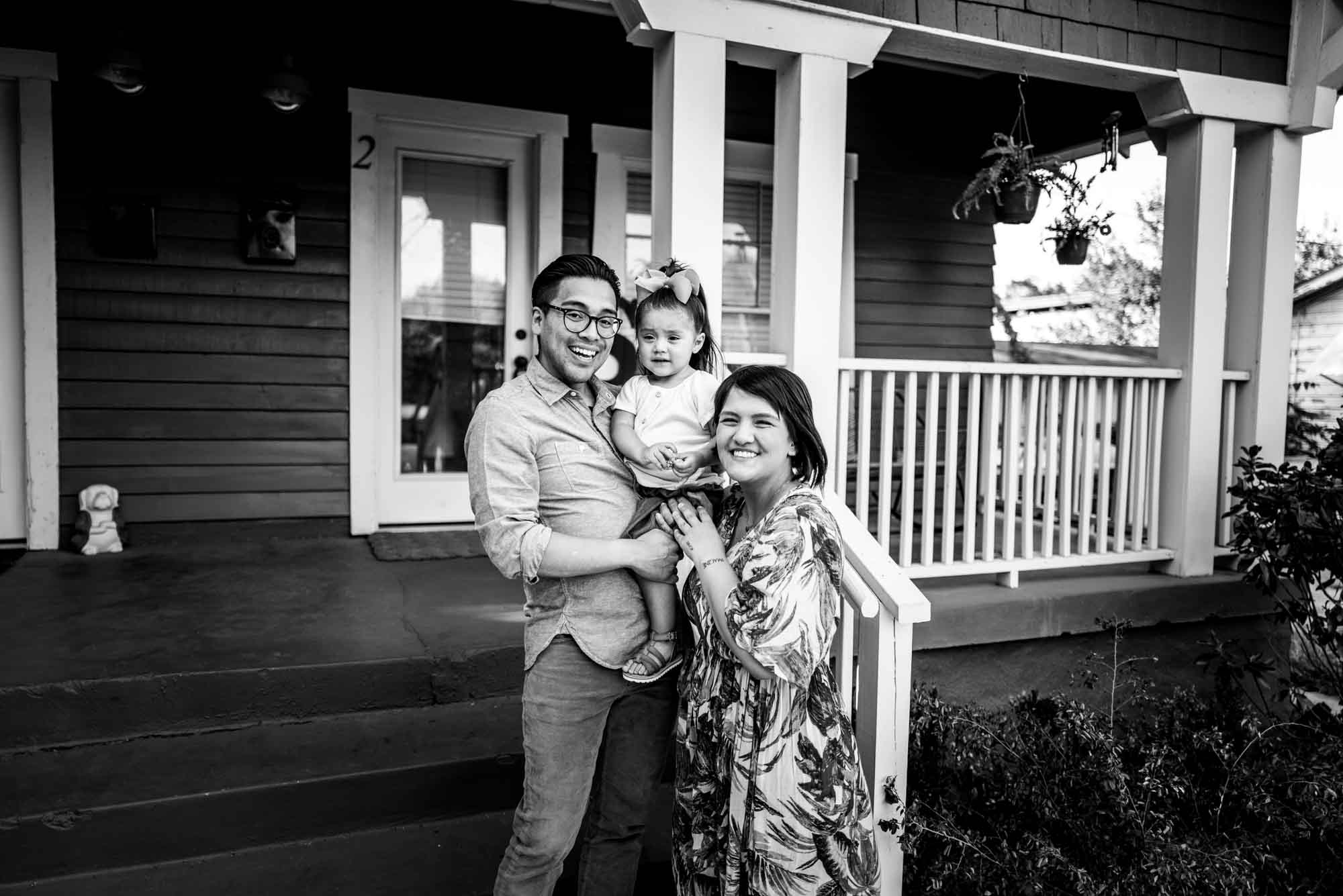 22 Jun

Life in The Fairmount – Our Porchtrait Project – Meet the Sandoval's over in the 800 block of Lilac St.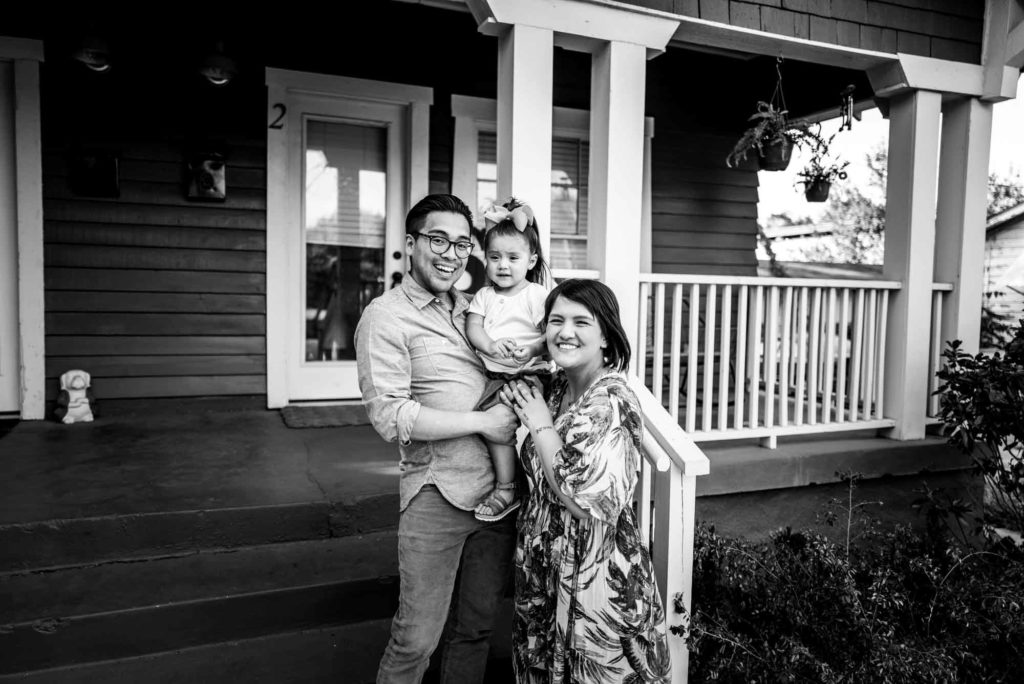 Life in The Fairmount – Our Porchtrait Project
Meet the Sandoval's over in the 800 block of Lilac St.
I enjoyed meeting Nicole and Samuel and their daughter Lennon. It quickly became evident that 1 year old Lennon was going to dictate what transpired during my attempts to photograph her sweet family. I love the photographs that resulted from our time together. ❤️  
When I asked Nicole my Porchtrait Project question's about life during Shelter In Place, here is what she had to say….
We are the Sandoval's and our daughter is 1, the most difficult thing for us about social distancing was worrying about our family and friends and we were fortunate enough to not really feel the effects of quarantining, but our close friends and family were not as fortunate.
We missed just going to the park and spending time outside of the house as a family, we have a 1 yr. Old and she needs a lot of stimulation for her growing curious mind.
We look forward to going to the park, the zoo, the museums, and seeing our family and friends again.
We have lived in Fairmount for 1 yr.
We love our neighbors!!! They are so friendly and genuinely caring people. We love the neighborhoods eclectic beauty, it's like looking through a kaleidoscope, it has so much color, brightness, and beauty!! It's always changing!!
One of my favorite businesses in Fairmount would be Juju knits, I knitt and crochet, so it's been keeping me entertained during quarantine.
I am a RN at Harris Methodist Fort Worth and my husband is a student.
The best activity we have done during quarantine besides spending more time with our awesome daughter was for myself learning to play the ukulele and getting my daughter interested in music.
We are thankful for all of the blessings we have been given and for the love we have for each other, we are a little family, but our love for each other and our daughter is enormous!
To meet all your neighbors who have participated in the Fairmount Porchtrait Project go to https://capturinggrace.org/capturinggrace/tag/the-fairmount-porchtrait-project/
Shot on a Leica Q2
Message me if you'd like to be included in the Fairmount Porchrait Project!
This is a love gift from my heart to this amazing community that we live in. For those who can, you can make a donation to the non profit that I donate my time to, Capturing Grace.
You can learn more about my work at www.capturinggrace.org
Why I started Capturing Grace – https://wp.me/P9Ktas-5
To Donate – https://capturinggrace.org/donate/
I will provide you with a link to your full resolution photographs within a week of our shoot.
☺️
About the Photographer – I'm Ronnie Mosley, my wife Carol and I have lived in the Fairmount almost three years in the 1500 block of College Ave. My wife is the best neighbor anyone could hope for; I love people through the lens of my camera and Carol loves them with acts of kindness.
I have photographed in over 40 countries during the last five years, telling the stories of people who are making a difference in the lives of orphans, vulnerable children and people in poverty.
#MrRonniesNeigborhood #lifeinthefairmount #FairmountPorchraits #LeicaQ2 #Leica #summilux