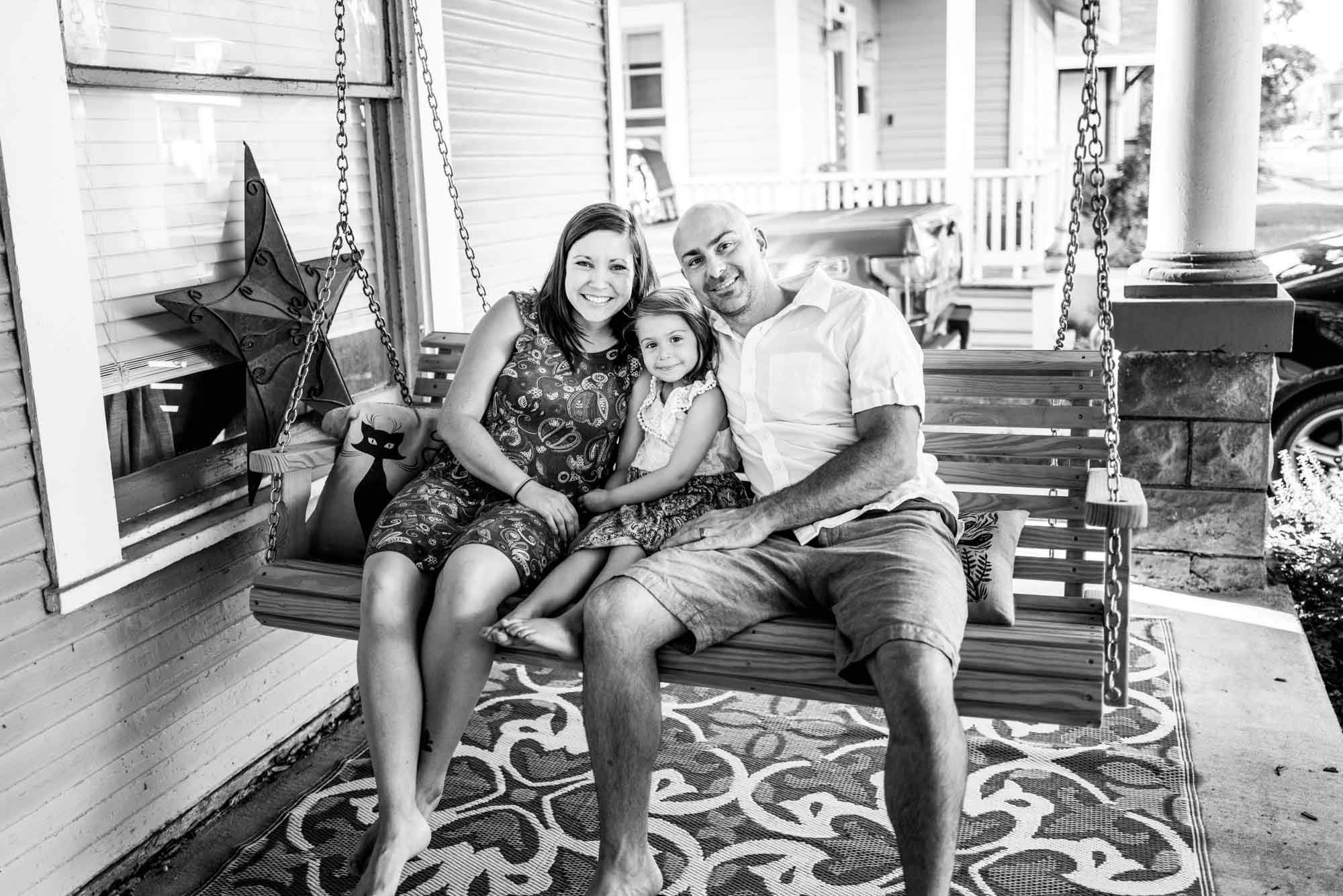 28 Jun

Life in Fairmount – Our Porchtrait Project – Meet the Langevin's over in the 1600 block of S Adams St.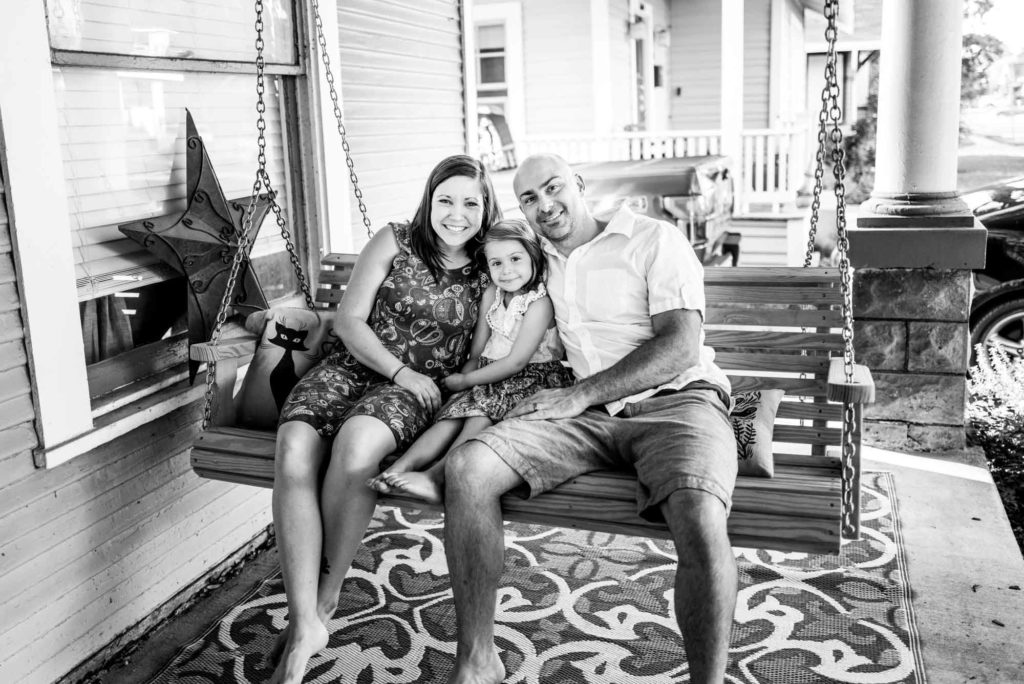 Life in Fairmount – Our Porchtrait Project – (#94 ?)
Meet the Langevin's over in the 1600 block of S Adams St.
As the Fairmount Porchtrait Project comes to a close (the end of June) I am going to miss the lovely interactions like I had with Maggie, Jeff and 4 year old Sydney. Sydney's enthusiasm while riding her three wheeler brought back sweet memories with my own four children when they were her age. Thank you Maggie and Jeff for being a part of the Porchtrait Project and for your kindness.
When I asked Maggie my Porchtrait Project question's about life during Shelter In Place, here is what she had to say….
What's been the most difficult thing for you about shelter in place/social distancing?
Adjusting to caring full time for our daughter while we both balance full time jobs. My husband has been primarily remote but my job requires me to go into work a majority of time. Working remotely even when we don't have Sydney is hard to connect with coworkers or discuss challenges with projects.
What do you miss the most during Shelter in Place?
We miss going to our favorite neighborhood restaurants. We miss going out to the zoo or the children's theatre with Sydney. We miss social sports teams and activities we would do as a family and with friends. We miss planning our next family vacation.
What do you look forward to the most?
Traveling or planning our next vacation. Also the small things of just being social – both at work and outside of work.
How long have you lived in the Fairmount?
6 years this past March
Share your favorite thing about living in the Fairmount?
Close proximity to shops and restaurants. Neighborly feel and everyone helping each other out when a family is in need. Diversity of thoughts and backgrounds of families living here. Charm of old houses and each one is unique with its own personality. People care about keeping it unique and historic.
What is your favorite business in the Fairmount?
There are too many to name! Ones that we go to regularly – Spice, Wabi House, Fixture, Taste Project, Cane Rosso, Melt and of course Stir Crazy! They are unique in many ways and give Magnolia
What kind of work do you do?
We are both engineers by background that now do project and operations management.
What's been the best activity you've done during social distancing?
Backyard renovations and starting a vegetable garden! Also done several fun large puzzles that we will hang on our walls eventually.
What are you thankful for?
Family, health, and continued work even though it's been an adjustment for our family without school.
Also – homemade quarantinis!
To meet all your neighbors who have participated in the Fairmount Porchtrait Project go to https://capturinggrace.org/capturinggrace/tag/the-fairmount-porchtrait-project/
Shot on a Leica Q2
Message me if you'd like to be included in the Fairmount Porchrait Project before it comes to close the end of June.
This is a love gift from my heart to this amazing community that we live in. For those who can, you can make a donation to the non profit that I donate my time to, Capturing Grace.
You can learn more about my work at www.capturinggrace.org
Why I started Capturing Grace – https://wp.me/P9Ktas-5
To Donate – https://capturinggrace.org/donate/
I will provide you with a link to your full resolution photographs within a week of our shoot.
☺️
About the Photographer – I'm Ronnie Mosley, my wife Carol and I have lived in the Fairmount almost three years in the 1500 block of College Ave. My wife is the best neighbor anyone could hope for; I love people through the lens of my camera and Carol loves them with acts of kindness.
I have photographed in over 40 countries during the last five years, telling the stories of people who are making a difference in the lives of orphans, vulnerable children and people in poverty.
#MrRonniesNeigborhood #lifeinthefairmount #FairmountPorchraits #LeicaQ2 #Leica #summilux