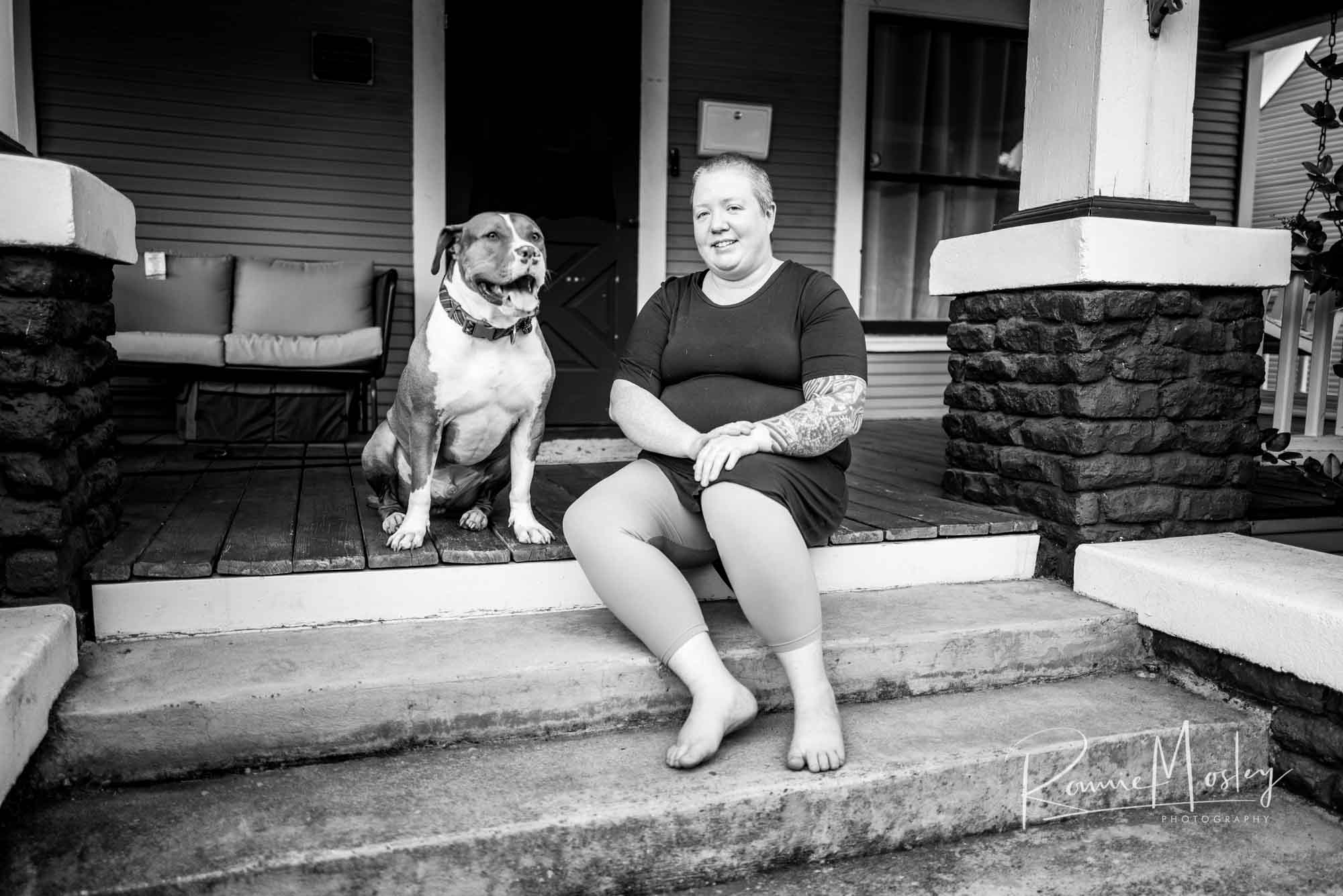 03 Jul

Life in the Fairmount – Our Porchtrait Project – Meet Kerry over in the 2200 block of Washington Ave.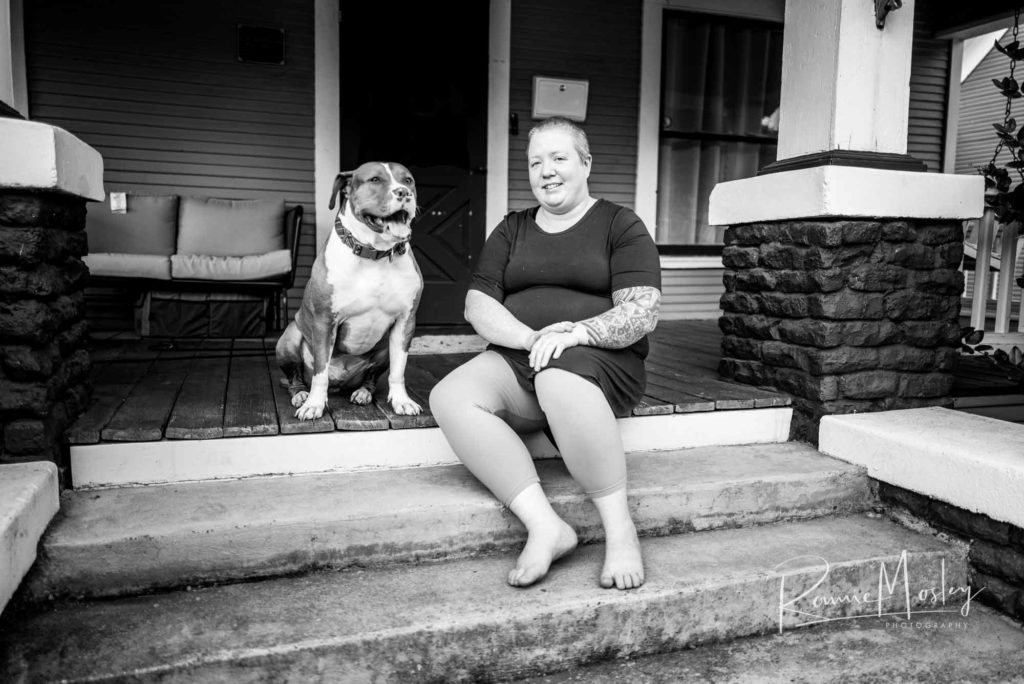 Life in the Fairmount – Our Porchtrait Project
Meet Kerry over in the 2200 block of Washington Ave.
I loved meeting  Kerry and her dog Rocky and taking their Porchtrait!
When I asked Kerry my Porchtrait Project question's about life during Shelter In Place, here is what she had to say….
What's been the most difficult thing for you about shelter in place/social distancing?
Feeling like life is on hold. I was diagnosed with cancer last summer and spent the rest of the year undergoing treatment. I was looking forward to resuming travel and all my usual activities this spring, but now I'm in a holding pattern waiting for it to be safe.
What do you miss the most during Shelter in Place?
Travel! Every year my friends and I go to Wrestlemania. We rent a big house and people come in from Japan, Canada, all over. We go to a ton of events and have a great time. It's the highlight of the year.
What do you look forward to the most?
Going to a bookstore, taking my time, reading the blurbs on the back, chatting with employees about their recommendations.
How long have you lived in the Fairmount
About 1.5 years
Share your favorite thing about living in the Fairmount?
Taking long walks with my dog. I feel like I notice new, cool things about the houses every time, even if I've walked past it 100 times before. I grew up in a neighborhood which had 4 models of houses and that was it.
What is your favorite business in the Fairmount? (And why)
Shinjuku Sushi! I love sushi and it's just as good as anything I had in Japan.
What's been the best activity you've done during social distancing?
Heading out to new places to take Rocky for a walk. I like the Fort Worth Nature Center. Plus I feel compelled to get up early to beat the heat and the crowds.
What are you thankful for?
I'm thankful that I'm in a house with lots of space and a great neighborhood. I've previously lived in the SF Bay Area and New York City, and I can't imagine being trapped in a tiny apartment in a city right now.
To meet all your neighbors who have participated in the Fairmount Porchtrait Project go to https://capturinggrace.org/capturinggrace/tag/the-fairmount-porchtrait-project/
Shot on a Leica Q2
The deadline for Porchtrait requests was the end of June but I am still posting from those already taken.
I have loved every moment with my wonderful neighbors, hearing and sharing stories from the heart. I look forward to future projects that allow these sweet front porch interactions to continue.
This has been a love gift from my heart to this amazing community that we live in. For those who can, you can make a donation to the non profit that I donate my time too, Capturing Grace.
You can learn more about my work at www.capturinggrace.org
Why I started Capturing Grace – https://wp.me/P9Ktas-5
To Donate – https://capturinggrace.org/donate/
I will provide you with a link to your full resolution photographs within a week of our shoot.
☺️
About the Photographer – I'm Ronnie Mosley, my wife Carol and I have lived in the Fairmount almost three years in the 1500 block of College Ave. My wife is the best neighbor anyone could hope for; I love people through the lens of my camera and Carol loves them with acts of kindness.
I have photographed in over 40 countries during the last five years, telling the stories of people who are making a difference in the lives of orphans, vulnerable children and people in poverty.
#MrRonniesNeigborhood #lifeinthefairmount #FairmountPorchraits #LeicaQ2 #Leica #summilux