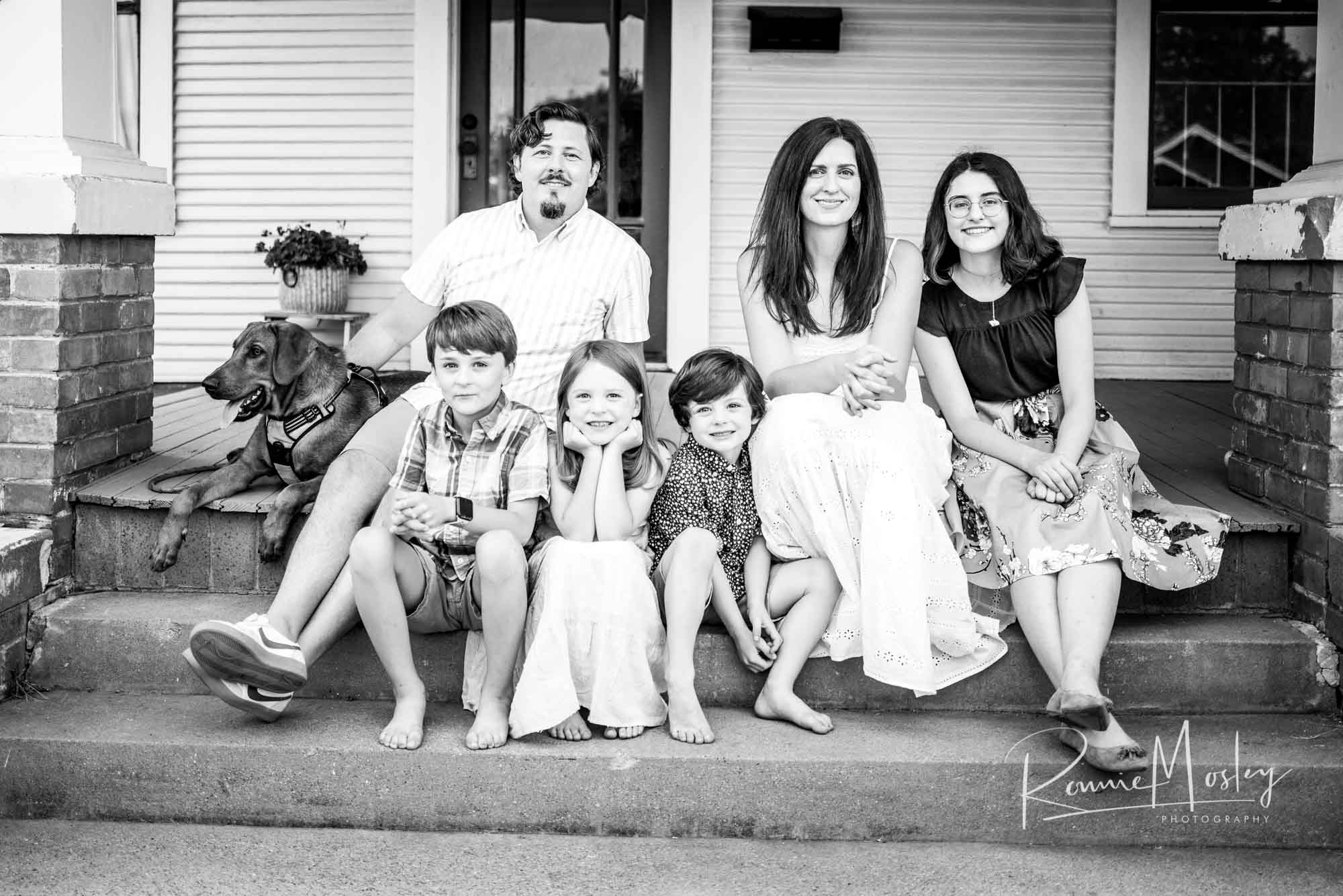 07 Jul

PORCHTRAIT # 100 !!!! – Life in the Fairmount – Our Porchtrait Project – Meet the Sanders over in the 1900 block of Fairmount Ave.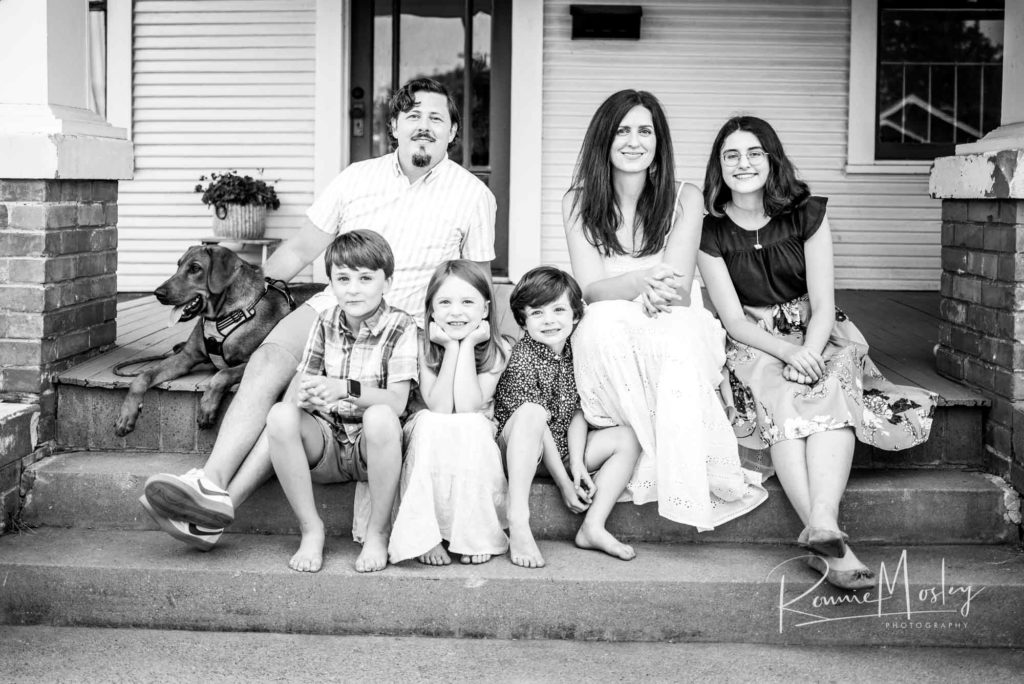 ?????????? PORCHTRAIT # 100 !!!! ??????????
Life in the Fairmount – Our Porchtrait Project
Meet the Sanders over in the 1900 block of Fairmount Ave.
I loved meeting Austin and Cara and their four children… Bethany, 16, Jude, 8, Olivia, 6, and Liam, 7). Taking a Porchtrait that included their 7 month old blood hound mix Remington (adopted in April) was a challenge but also a lot of fun!
When I asked Cara my Porchtrait Project question's about life during Shelter In Place, here is what she had to say….
What's been the most difficult thing for you about shelter in place/social distancing?
One of the most difficult things is not trusting my own instincts and trying to adapt to the constantly changing information regarding the pandemic. Relationships have taken on a new dimension as we have had to make hard choices to protect ourselves and others.
However, I have been grateful for our good health so far, and with fewer obligations we have had much more time for family cycling and hikes and hanging out at home together.
We have missed in person services with our church family, First Presbyterian of Fort Worth very much. We miss our friends and family and our kids really missed all the end of school fun. I miss in person yoga classes at urban yoga and taking our kids to the playground with friends. We had to cancel a couple of trips and that was hard because we love to travel.
How long have you lived in the Fairmount?
We have lived in Fairmount two years.
Share your favorite thing about living in the Fairmount?
One of my favorite things about living in Fairmount is how people in this neighborhood love and support each other. I am thankful not to be so car dependent and walking my younger kids to school. I also enjoy exploring new parts of Fairmount and discovering more beautiful restored homes on each street.
What is your favorite business in the Fairmount?
We love to walk to Cane Rosso and Melt with our kids. We also love Ellerbe and Craftwork Coffee. All of these restaurants and other businesses in Fairmount are passionate about this community and are committed to doing excellent work. It is a joy to support them.
What kind of work do you do?
I stay home with our kids and Austin is a retail manager for Apple.
To meet all your neighbors who have participated in the Fairmount Porchtrait Project go to https://capturinggrace.org/capturinggrace/tag/the-fairmount-porchtrait-project/
Shot on a Leica Q2
The deadline for Porchtrait requests was the end of June but I am still posting from those already taken.
I have loved every moment with my wonderful neighbors, hearing and sharing stories from the heart. I look forward to future projects that allow these sweet front porch interactions to continue.
This has been a love gift from my heart to this amazing community that we live in. For those who can, you can make a donation to the non profit that I donate my time too, Capturing Grace.
You can learn more about my work at www.capturinggrace.org
Why I started Capturing Grace – https://wp.me/P9Ktas-5
To Donate – https://capturinggrace.org/donate/
I will provide you with a link to your full resolution photographs within a week of our shoot.
☺️
About the Photographer – I'm Ronnie Mosley, my wife Carol and I have lived in the Fairmount almost three years in the 1500 block of College Ave. My wife is the best neighbor anyone could hope for; I love people through the lens of my camera and Carol loves them with acts of kindness.
I have photographed in over 40 countries during the last five years, telling the stories of people who are making a difference in the lives of orphans, vulnerable children and people in poverty.
#MrRonniesNeigborhood #lifeinthefairmount #FairmountPorchraits #LeicaQ2 #Leica #summilux