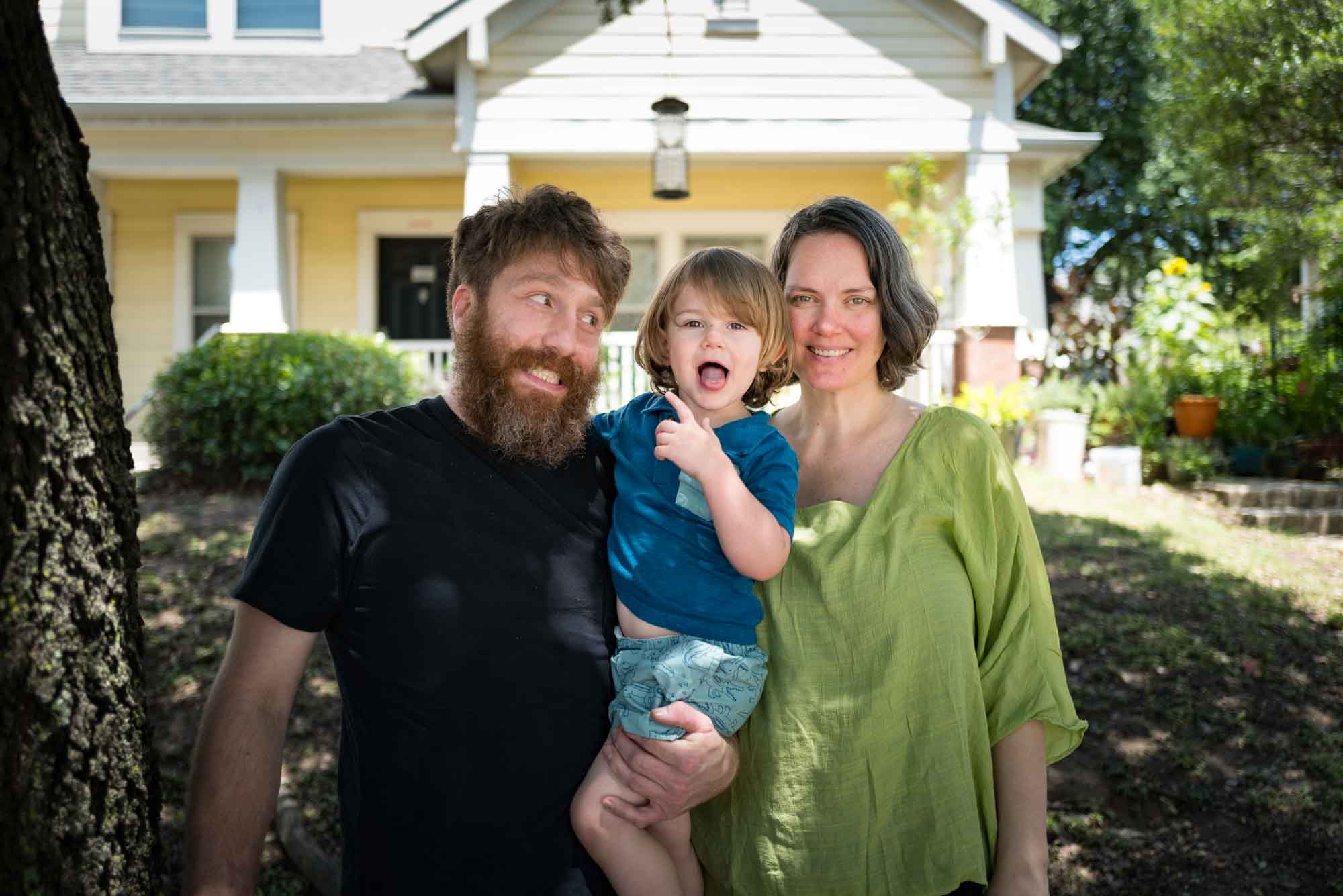 16 Jul

Life in the Fairmount – Our Porchtrait Project – Meet Avoca manager Pete, his wife Suezanne and son Thomas.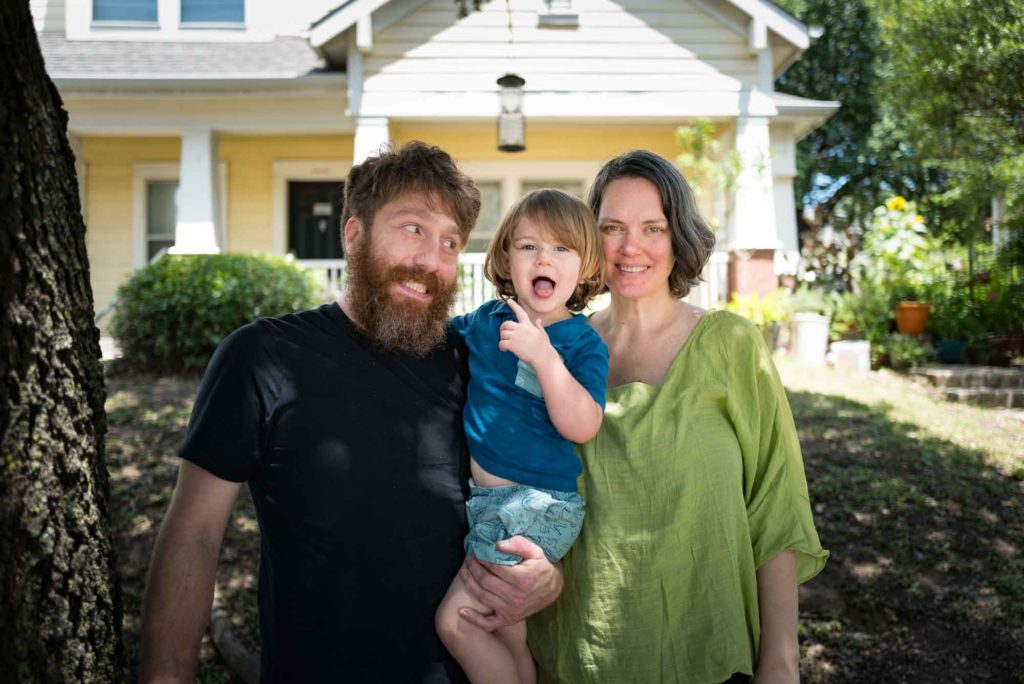 Life in the Fairmount – Our Porchtrait Project
Meet Avoca manager Pete, his wife Suezanne and son Thomas.
I normally keep these posts pretty formatted and consistent, a sharp black and white and three colored photographs and it's a wrap! However, I had to step outside the template on this one because there's nothing "formatted" about Pete.
Pete and his family may not live in the Fairmount but the Fairmount would not be the same without him.
Everyone who frequents Avoca for their caffeine fix will at some point encounter Pete's contagious smile and quick sense of humor. When chatting with Pete it doesn't take long to learn his favorite subject, his little boy Thomas, and for good reason.
With Pete and Thomas, four photos just wouldn't work, to have done so would have left out one of my favorite moments, Pete and Thomas's Spiderman web shoot! (See Photos 12-15 ?)
Thank you Pete and Suezanne for allowing me to visit your sweet porch and enjoy your little oasis of plants and flowers, my favorite was the fountain Pete created with his own hands.
To meet all your neighbors who have participated in the Fairmount Porchtrait Project go to https://capturinggrace.org/capturinggrace/tag/the-fairmount-porchtrait-project/
Shot on a Leica Q2
The deadline for Porchtrait requests was the end of June but I am still posting from those already taken.
I have loved every moment with my wonderful neighbors, hearing and sharing stories from the heart. I look forward to future projects that allow these sweet front porch interactions to continue.
This has been a love gift from my heart to this amazing community that we live in. For those who can, you can make a donation to the non profit that I donate my time to, Capturing Grace.
You can learn more about my work at www.capturinggrace.org
Why I started Capturing Grace – https://wp.me/P9Ktas-5
To Donate – https://capturinggrace.org/donate/
About the Photographer – I'm Ronnie Mosley, my wife Carol and I have lived in the Fairmount almost three years in the 1500 block of College Ave. My wife is the best neighbor anyone could hope for; I love people through the lens of my camera and Carol loves them with acts of kindness.
I have photographed in over 40 countries during the last five years, telling the stories of people who are making a difference in the lives of orphans, vulnerable children and people in poverty.
#MrRonniesNeigborhood #lifeinthefairmount #FairmountPorchraits #LeicaQ2 #Leica #summilux