19 Jul

Life in the Fairmount – Our Porchtrait Project – Meet the Mosley's over in the 1500 block of College Ave.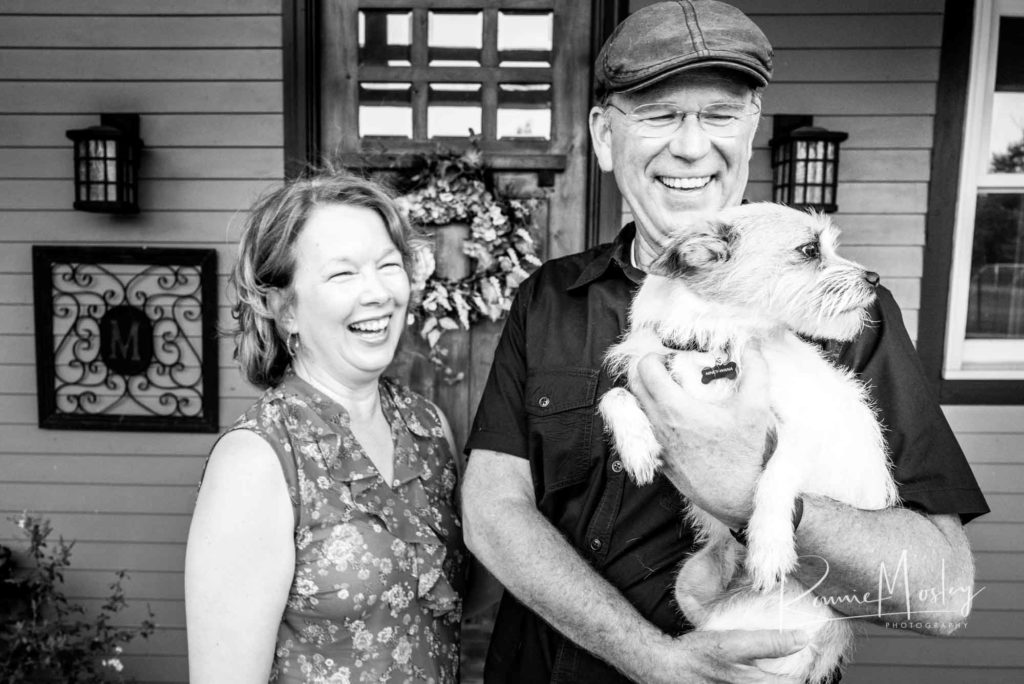 Life in the Fairmount – Our Porchtrait Project
Meet the Mosley's over in the 1500 block of College Ave.
Since i'm now caught up on the backlog of Porchrait requests I thought it was time for Carol and I to be a part of the Fairmount Porchrait Project!. Thanks to our friend and neighbor Nick Gray for taking our photo's.
When I asked ourselves (?) the Porchtrait Project question's about life during Shelter In Place, here is what we had to say….
What's been the most difficult thing for you about shelter in place/social distancing?
Canceling a month long trip to Brazil, Paraguay and Argentina. As a humanitarian photographer I love telling the stories of those who serve orphans, vulnerable children and people in poverty. I look forward to resuming the work of Capturing Grace around the world when all of this is over.
What do you miss the most during Shelter in Place?
I miss warm handshakes and hugs but we will get through this and ultimately be even more appreciative for the little things that we normally take for granted. Carol misses her volunteer job of ushering at Bass Hall, being an Academy 4 mentor and having friends over for meals
What do you look forward to the most?
Resuming plans for the South America trip, I call it south America 2.0 now and look forward to adding Peru.
How long have you lived in the Fairmount?
Carol and I moved here four years ago this August but we were already big fans of the area. We had purchased a duplex on Henderson 10 years ago for two of our children and their spouses to live in. Back in those days part of my routine was watching our daughter Christina go about her barista job at Avoca while I enjoyed my daily latte ☺️.
Share your favorite thing about living in the Fairmount?
We love being able to walk and bike the most interesting neighborhood in Fort Worth. The people here are friendly and easy to get to know, the architecture of these 100 year old homes never ceases to fascinate us.
What kind of work do you do?
I have been a Real Estate agent for over 30 years and have my own brokerage, Century Mark Realty. I love meeting people, hearing their stories and using my experience to provide a smooth transaction. I also sponsor a child in poverty in my clients name for a year after their purchase or sale. It's a win win!
What's been the best activity you've done during social distancing?
The Fairmount Porchtrait Project!
I have absolutely loved going out most every evening and meeting my neighbors, hearing their stories and taking their "Porchtrait" on their front porch. I never dreamed when I started that I would capture over 100 neighbors nor that each encounter one wold be so special.
What are you thankful for?
The morning sun, hearing roosters crow in our neighborhood, our son returning home from Maryland for an extended stay while working remotely… I'm grateful to Carol for listening to my Porchtrait stories when I return home each evening, I miss it already!
To meet over 100 neighbors who have participated in the Fairmount Porchtrait Project go to https://capturinggrace.org/capturinggrace/tag/the-fairmount-porchtrait-project/
Shot on a Leica Q2
The deadline for Porchtrait requests was the end of June but I am still posting from those already taken.
I have loved every moment with my wonderful neighbors, hearing and sharing stories from the heart. I look forward to future projects that allow these sweet front porch interactions to continue.
This has been a love gift from my heart to this amazing community that we live in. For those who can, you can make a donation to the non profit that I donate my time to, Capturing Grace.
You can learn more about my work at www.capturinggrace.org
Why I started Capturing Grace – https://wp.me/P9Ktas-5
To Donate – https://capturinggrace.org/donate/
I will provide you with a link to your full resolution photographs within a week of our shoot.
☺️
About the Photographer – I'm Ronnie Mosley, my wife Carol and I have lived in the Fairmount almost three years in the 1500 block of College Ave. My wife is the best neighbor anyone could hope for; I love people through the lens of my camera and Carol loves them with acts of kindness.
I have photographed in over 40 countries during the last five years, telling the stories of people who are making a difference in the lives of orphans, vulnerable children and people in poverty.
#MrRonniesNeigborhood #lifeinthefairmount #FairmountPorchraits #LeicaQ2 #Leica #summilux