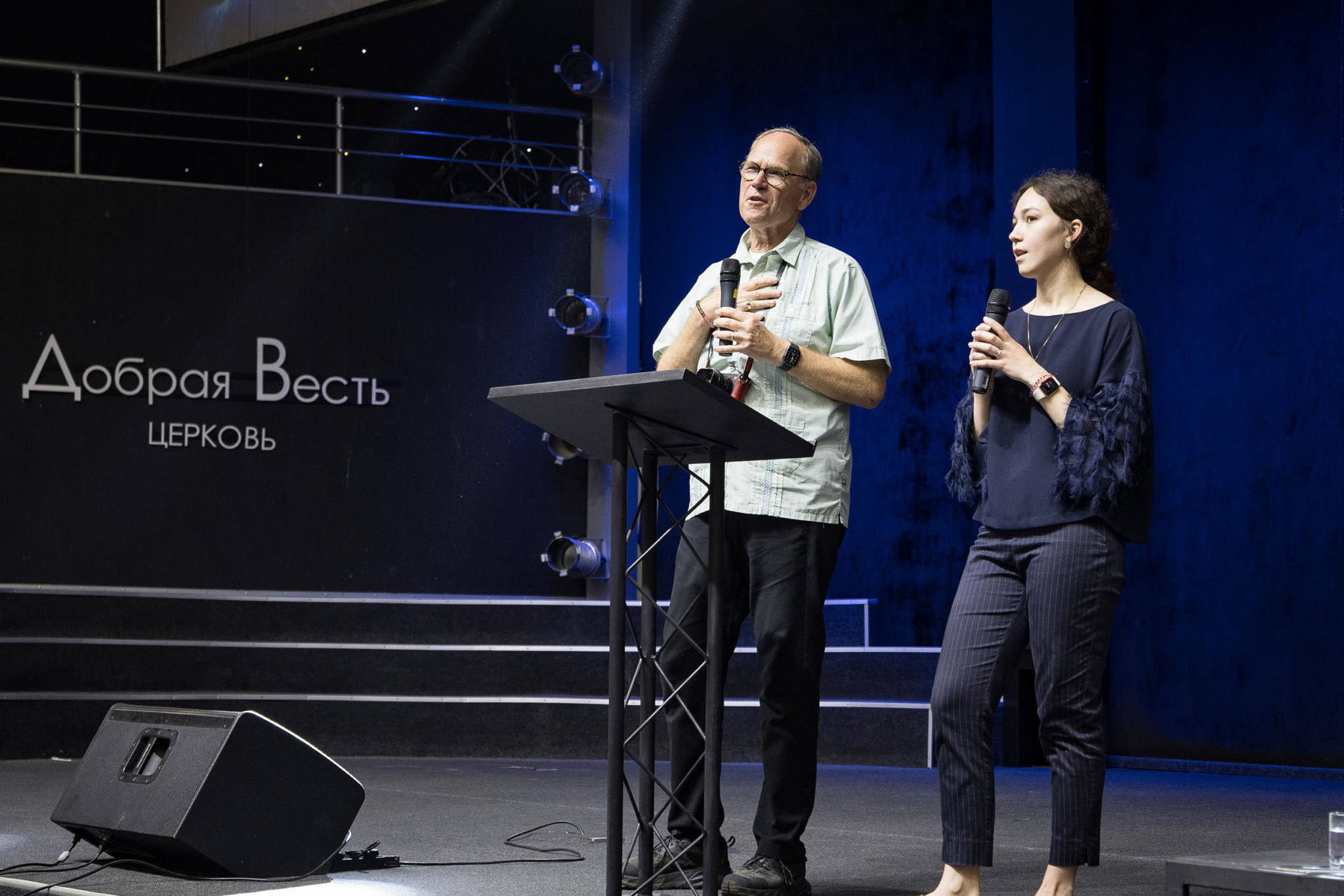 22 Jul

Sharing Christina's story at Good News Church in Slavyansk Ukraine
Capturing Grace on a 23 day journey through Ukraine and Greece, Photographing for SOW
(Serving Orphans Worldwide)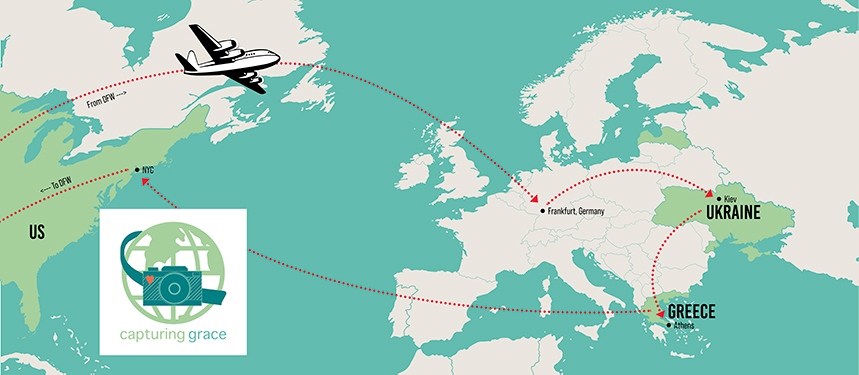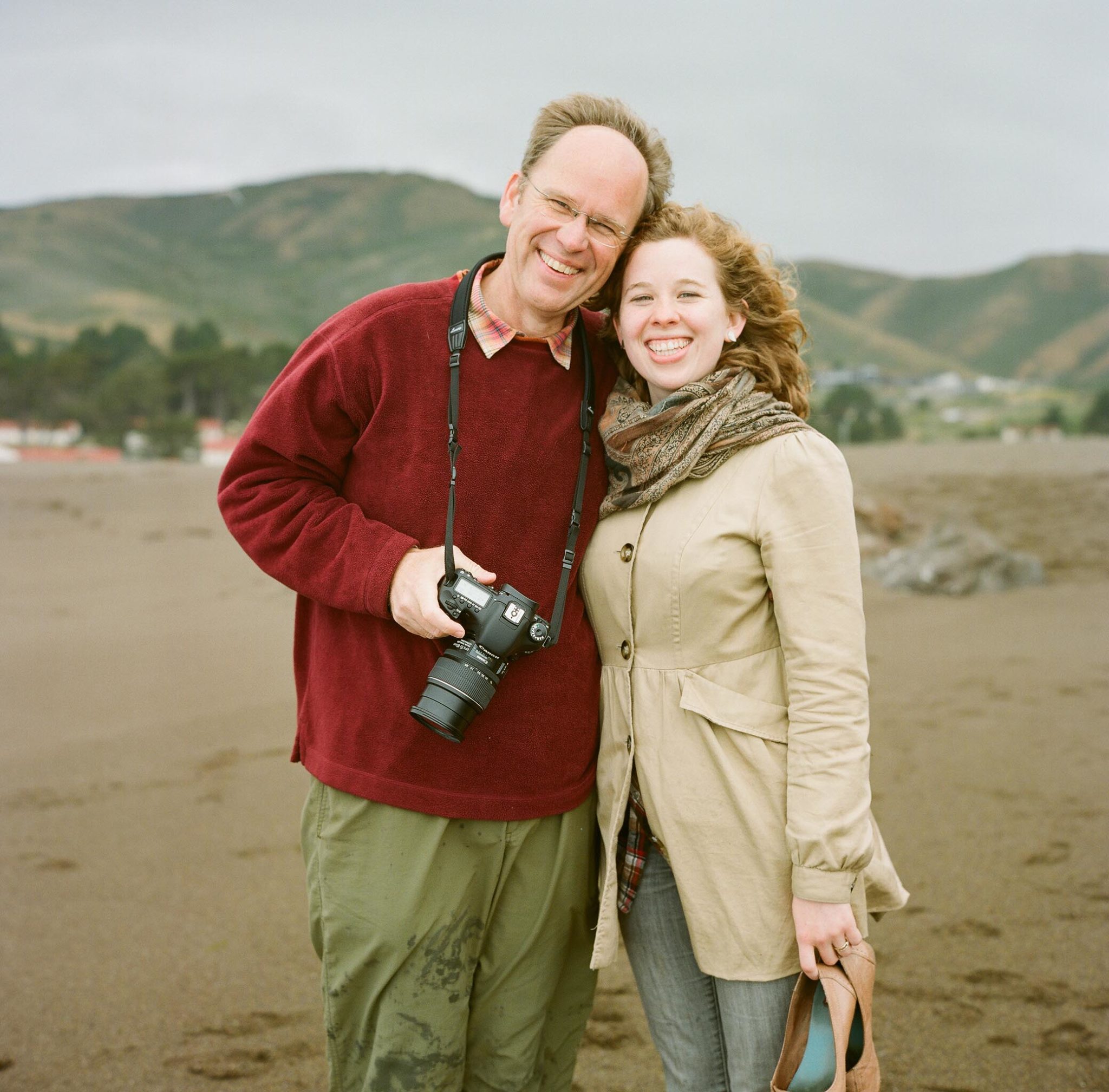 For me personally, this is probably one of the most meaningful posts I have ever written, the result of God waking me up June 13th at 1am with an epiphany, in Santorini Greece, country #45. The culmination of 7 years of travel, Capturing Grace around the world.
This trip through Ukraine, and now Greece, feels like a victory lap of sorts, sharing my Christina's story around the world. I have such distinct memories of the hundreds of times I have shared how Christina listened to her heart, took action, sponsoring a little boy in India when she was 18 and he was 8. How that after Christina'a passing 9 years later at the age of 27, I went to India to meet this handsome and articulate young man who's heart was broken over the loss of his sponsor Christina, who he loved like a mom.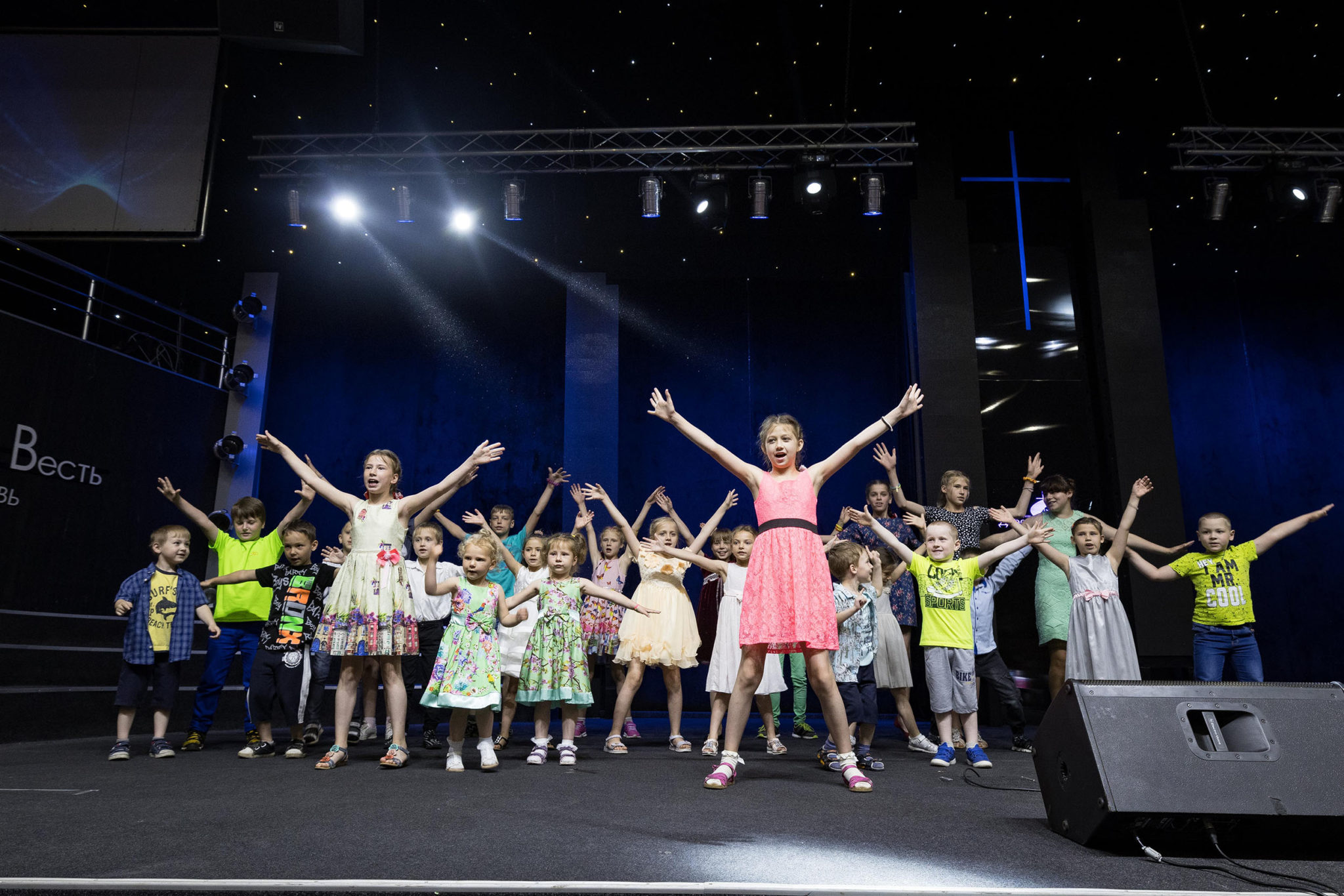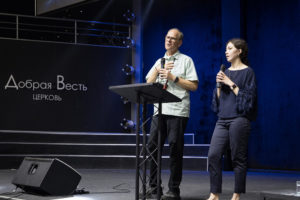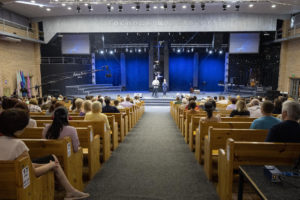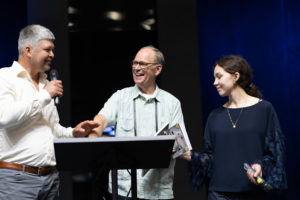 Sunday, as I stood in Pastor Dudnik's Good News Church in Slavyansk Ukraine and shared Christina's story, it was like all the feels became connected.
Before I spoke, I watched thirty plus children sing and dance on stage. Their lives transformed through Sails Of Hope, a ministry that stands in the gap for children whose homes have been torn apart, providing a safe place while family reunification is sought. The results are beautiful, as evidenced by these portraits.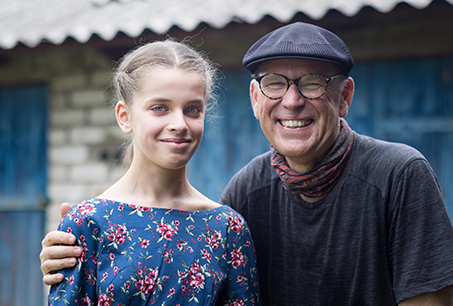 Sails of Hope is sponsored by SOW (Serving Orphans Worldwide), the organization that sent videographer Rebecca Chapman and myself to Ukraine. During this trip my paths have crossed with Coleman Bailey, Child Sponsorship Field Coordinator for SOW, while working together at Sails of Hope and Republic Pilgrim.
During our time together at Sails, Coleman reminded me that it was only a few years ago that SOW was not engaged in child Sponsorship. That it was from my sharing Christina's story with the leadership of SOW that sparked a course leading to 500 plus child sponsorships around the world.
You don't have to be a mathematician to figure out the impact of $38 a month x 500. Especially when SOW's model is for 100% of these funds to go directly to the livelihood of the children.
Tears streamed down my face during the conversation with Coleman that night, the reality of Christina's story contributing to the betterment of children's lives around the world.
Only GOD could take a story of the darkest tragedy and weave it into a tapestry of beauty and grace.
Standing beside me on stage at Good News Church was an angel from God named Dasha who changed her schedule in Mariupol to accompany Becca and I to Slavyansk. As Dasha interpreted to the Good News Church congregation, my dear friend Becca smiled from behind the camera as I shared. God is so good to love on us through people that he strategically places in our lives, for a purpose.
The night after I spoke at Good News Church I chatted with my son Marshall back home in the US. He was so kind to let me share all the feels during our facetime chat while he held mine and Carol's new grand baby Clementine. As I looked out over the rain soaked fields from my room at Sails of Hope, the grandeur of the mountains in the background, there was a peace that came over me. I shared with Marshall how much I wished that Christina could just set beside me for five minutes and hear about the journey. Marshall reminded me once again that Christina has a ringside seat, that the relationship continues and that her story lives on. I could not be more grateful as I lay here in bed, waiting for the sun to rise over the Aegean Sea.
"If every person in this room made it a rule that wherever you are, whenever you can, you will try to act a little kinder than is necessary – the world really would be a better place. And if you do this, if you act just a little kinder than is necessary, someone else, somewhere, someday, may recognize in you, in every single one of you, the face of God."
Sails of Hope is not an orphanage, this is a home of restoration and family reunification.
Each os these Angels whose faces or portrayed in this post are from a very similar path. The typical storyline for these children goes something like this.
In the city of Slavyansk where some of the most viscous fighting took place during a breach of Ukrainian borders that took over 10,000 innocent lives in 2014, life here will never be the same. Lives are fragmented and broken, there are no jobs, no opportunity like we are used to in the US. Men who have lost their jobs and have no hope, turn to alcohol and become addicted to drugs. The home becomes a place of tremendous abuse and neglect, ultimately these men disappear or die. This leaves a precious mom with a broken heart, missing the husband that she once loved, traumatized from abuse, devastated over her fractured family.
How can you provide love when there is no love in your own life?
How can you mend the heart of your child when your own heart is so broken?
This is where Eva and Sails of Hope comes in, standing in the gap, providing an option that rescues these children from a life of orphanhood in a government orphanage where a cycle of abuse and poverty are replicated for generations. Sails of Hope restores these traumatized children, surrounds them with megadoses of unconditional love and works to restore the family so reunification can take place.
This is the hands and feet of Jesus, this is true Christianity.
I breathed a silent prayer over each child as I photographically captured their hope filled hearts, Capturing Grace.
As you look through these photographs would you pray for the families that they represent?
Would you consider sponsoring one of these children?
You can change a life by listening to your heart and taking action.
Sponsor a child