30 Jul

Introduction to Ministries We Served in Ukraine and Greece
Capturing Grace on a 23 day journey through Ukraine and Greece, Photographing for SOW
(Serving Orphans Worldwide)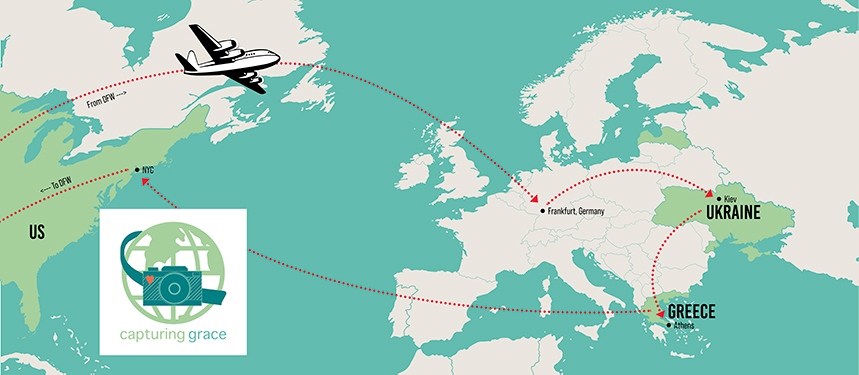 I look forward to sharing stories over the next few weeks that left me inspired and filled with hope. The journey starts with my first post, sharing about the ministries that my Capturing Grace team went to serve.
From my travel journal June 1st, 2021 – Heading to the airport today for a 10-hour flight to Frankfurt Germany, and then a 3-hour flight to Kyiv Ukraine.
Consider this a quick introduction to the ministries we will be serving on our 23-day journey that will take our Capturing Grace team through Ukraine and Greece.
Our first stop is a return to Fathers House in Kyiv, Ukraine.
In
2017

I photographed at Father's house and It did not take long to understand why

Jodi Jackson Tucker

, International director for

Orphan Sunday

calls this place in Kyiv, holy ground.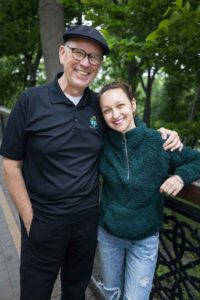 Sitting across from Roman and his daughter Anastasia in 2017 during a 1 1/2 hour interview, I heard stories that stirred my heart. Roman's experiences were filled with unmistakable God moments that ultimately changed the life of this Ukrainian medical doctor. I listened in awe about the glimpse God gave Dr. Korniyko in 1995 of what orphans in his own city were experiencing. Children hiding in abandoned buildings, running in gangs, begging on the streets for food, atrocities too unspeakable for me to say. Through this glimpse, God gave Roman a heart that beats for saving the lives of children who have nowhere else to turn. Returning now to capture this story on video is a dream come true. 
Previous Fathers House stories on my blog
Learn more about how you can be a part of the work at Fathers house
After Fathers House, a 14 hour overnight train will take us from Kyiv to Mariupol where we will photographically capture the ministry of Gennadiy Mohnenko at Republic Pilgrim.
Ever since crossing
France

and the

USA

on a

bicycle

with Gennadiy and his

31 adopted boys

from Ukraine, my heart has longed to visit his hometown of Mariupol.

On this trip, we will visit the front lines and take sponsorship portraits of each of the children whose lives have been rescued by Republic Pilgrim.
You can learn more about Gennadiy and his unconventional ministry in Ukraine through this documentary movie, here is a preview
My favorite line from the movie is Gennadiy's comment in reference to the orphan crisis in Mariupol.…
'this is not God's problem, this is my problem'

. I am so excited to see Gennadiy and all my Pilgrim friends in Mariupol.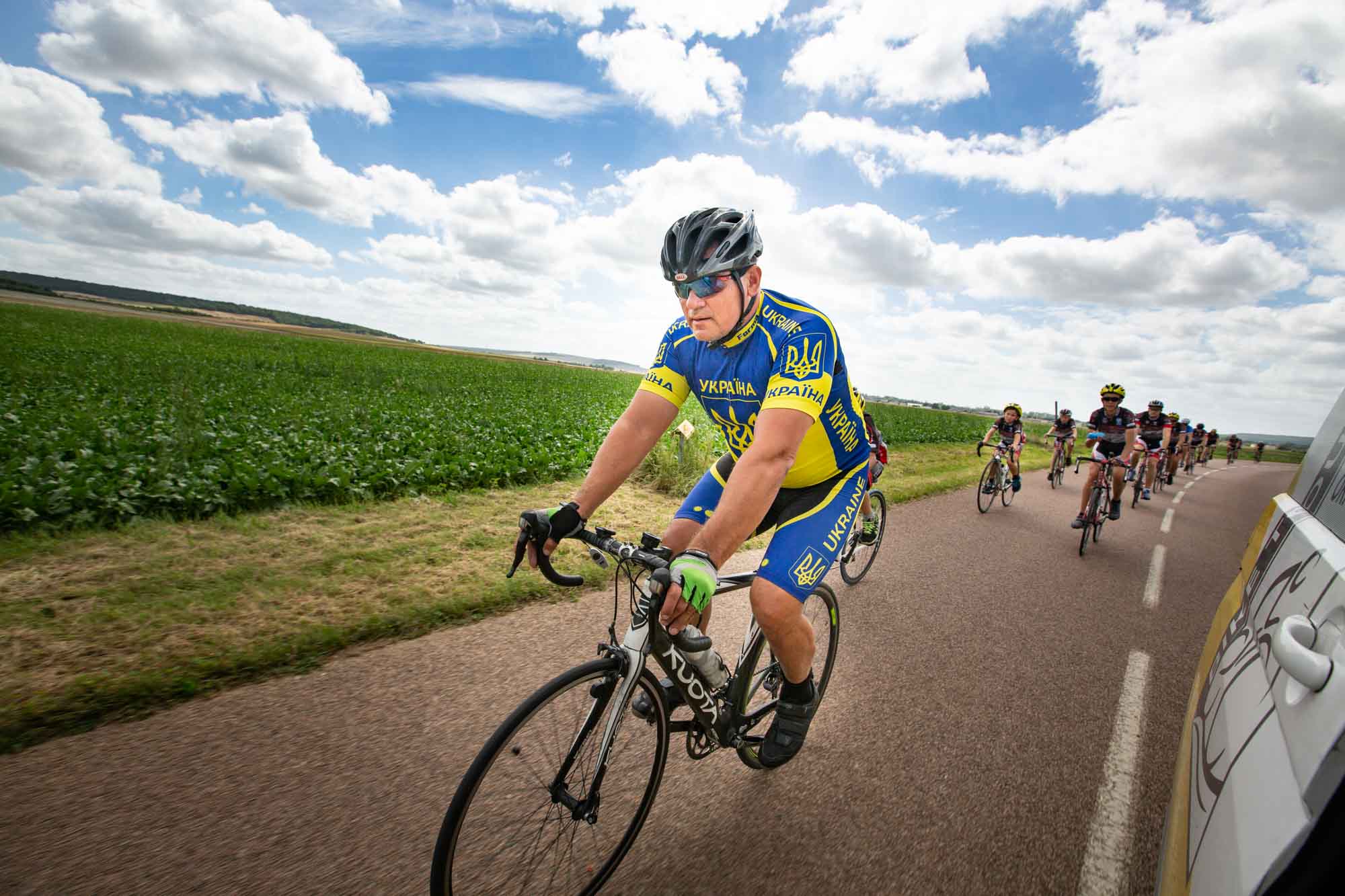 Learn more about how you can be a part of the work at Pilgrim Republic
From Mariupol we will travel by car for six hours to Sloviansk, trains are not a safe option due to the recent front line tensions between Russia and Ukraine. Amid increasingly strained ties between Moscow and the West, a massive buildup of Russian troops along the border last month fueled fears of a military offensive again.
This is the backdrop for our first time visit to Sails of Hope, a home for many whose lives were disrupted by the 2014 attack from Russia that left over 10,000 Ukrainians dead and many more without homes.
Sails of Hope is a home of love that offers nourishing food, medicine, and the Gospel to abandoned children. As a result of the work at Sails of Hope, more than 250 children have received material, social, psychological, and spiritual support. Twelve families have been restored after the parents became free of drug and alcohol addictions through the church's Christian rehabilitation centers. More than 20 children have been adopted or taken into foster care, and more than 60 children from families in need regularly receive food products, clothing, medicines, and other necessities for living.  When children's homes begin to work alongside their community, sharing resources and knowledge, they can together become empowered to develop systems of care that are not only culturally appropriate, but are also long term and sustainable. Sails of Hope adopts this approach as they are not only a refuge for the children residing there, but they are also providing and sharing resources with impoverished families living in the warzone.
After our time in Sloviansk, we will journey six hours by train to Kyiv where we will fly to Athens Greece. After a few well-deserved days of rest on Santorini Island, we will photographically document the work of Remar SOS in an 1800 refugee camp in Malakasa, just north of Athens Greece.
'We are an NGO with Christian foundations that began its work in Spain in 1982, created to help, promote and develop people in situations of social exclusion, we have more than 38 years of experience in the fight against injustice, drug addiction, food security, coverage of basic needs, health, education, family and gender violence. We work in 70 countries thanks to the help of God and the support of thousands of volunteer collaborators who dedicate their lives to the service of others.'
Faced with every catastrophe, natural, social or of any kind, the NGO REMAR acts quickly to be able to help the most disadvantaged. And it mobilizes all the necessary resources for this purpose.
Videographer Rebecca Chapman's video interview with Pablo tells the story of why Pablo is here in Greece, helping refugees.
As we prepare to board our plane I am so excited to be departing today for Ukrain and Greece with my newly expanded Capturing Grace team.
Seeing a younger generation catch the passion for telling the stories of those who feel the pain of poverty, disease, and injustice is so fulfilling.
As we share stories from around the world together I thought you might like an introduction.
Rebecca is an accomplished videographer with a passion for telling stories that move hearts to take action for justice and mercy. I'm so excited to work beside Becca as she puts her photography and writing degrees from Baylor University to good use, around the world.
Becca and I feel like we have traveled the world together already through the plans we made over a year ago for South America, all canceled due to Covid. For this trip to become a reality is a dream come true!
You change the world. We tell your story.
Daniel was Born in Korea, grew up in Canada, and is currently living in Texas. Daniel Dong-Soo Moon is a passionate visual storyteller with a mission to tell stories of lives transformed by the Gospel and stories that will "go and make" disciples of all nations.
Daniel and I met several months ago over coffee and during our chat he asked if he could capture my story. The process created a video that I treasure as well as a sweet friendship that I cherish.
I am so grateful to have this team accompany me to Ukraine to tell stories of Gods grace, love snd mercy in action.
As the founder of Capturing Grace, I travel the world, using photographs and words to tell the stories of those who feel the pain of poverty, disease, and injustice.
Please
pray

for our travels as there are tons of moving parts, pray that

God

will surround us with his

presence

and that we will be a

blessing

to all whom we encounter.