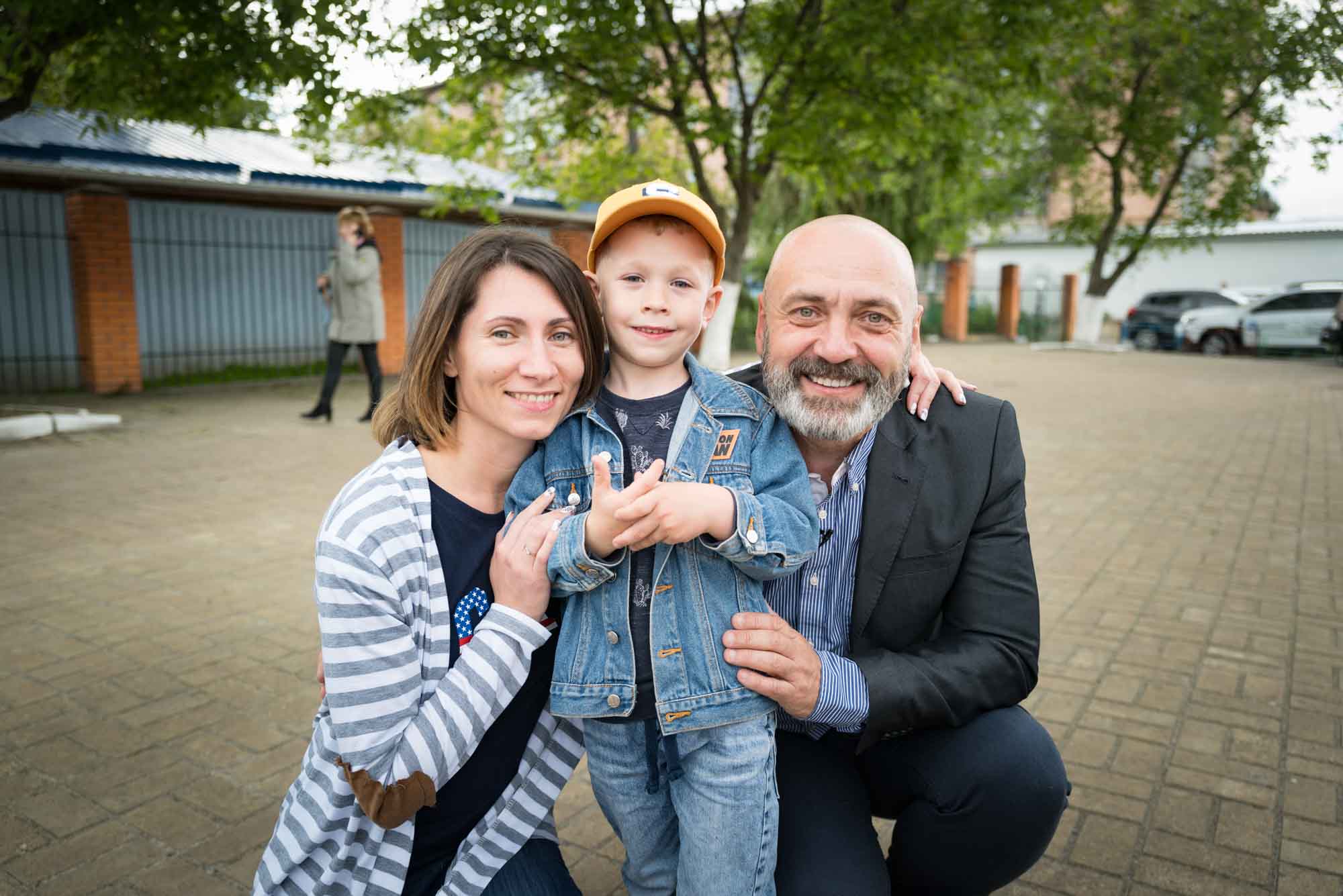 05 Aug

Anna's Story at Fathers House in Kyiv Ukraine
Capturing Grace on a 23 day journey through Ukraine and Greece, Photographing at Fathers House for SOW
(Serving Orphans Worldwide)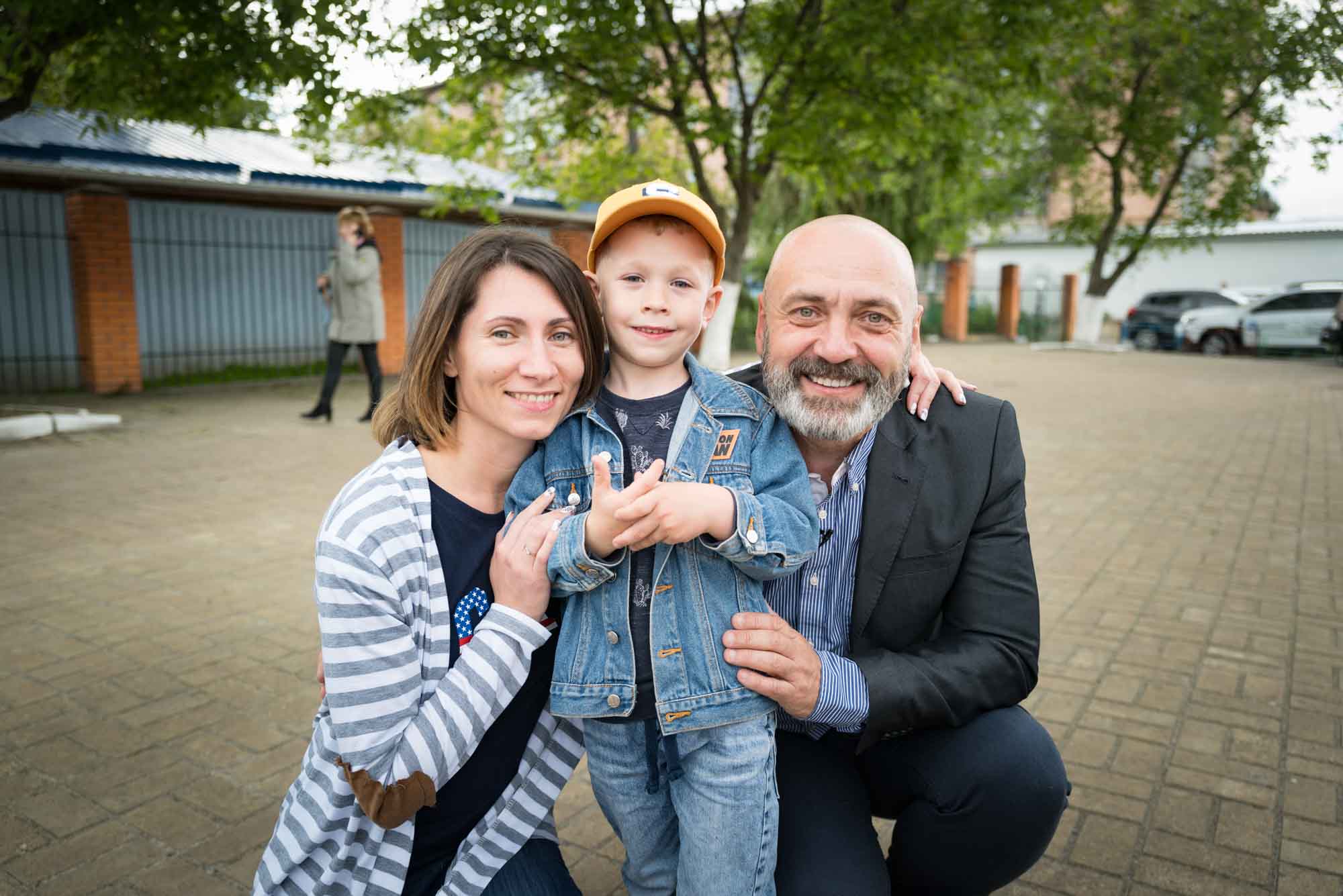 Today we heard Anna's story as we filmed the story of Fathers House. Anna's story is at the crux of what Dr. Roman Korniyko's life stands for. Lives redeemed through the saving power of Jesus Christ.
I felt very blessed to sit beside them both and hear Anna tell what Roman and Fathers house has meant to her. Anna is now married and has a 5-year-old son, her life is beautiful and I felt very honored to witness these moments, Capturing Grace with my camera as Anna thanked Roman for saving her life.
Sitting in Anna's living room, savoring the volcano cake that Anna had graciously made, it was hard to believe that beautiful Anna was once abandoned and homeless, living a life that held very little hope. Her story is an amazing testimony of what God has done through the ministry of Fathers House.
Since I came to fathers house, my life has been like a fairytale
Not long after her father's passing, a stepfather came into Anna's life that was abusive to both her and her mom. To escape the trauma of rage and anger, little 6-year-old Anna ran away, choosing to live life on the streets rather than suffer the abuse any longer.
Life on the streets was hard, where Anna slept depending on season and place, usually, she slept on roofs where it was warm in the summer but very cold in the winter. 
Sitting in her home I watched as Anna held onto Roman's hand, struggling to continue her story. "I would sniff glue to distract myself from the ache of hunger, together with other homeless children we looked for food, begged, and sometimes stole. Kids on the street have no grasp of the future, they feel neglected and don't really have a sense of life."
Anna shared how that one day she passed by Fathers House and dreamed about sitting on the stairs that provided entrance to this colorful and inviting place. 
One day she decided to come to Father's house but was told that it's necessary to have her mother's permission to stay. Out of kindness, Fathers House gave her some food and a little money. With her temporary needs met, Anna at first did not return, but eventually, Anna not only craved food but longed for the kindness that she experienced in her brief moment at Father's House. 
Eventually, Anna gained the necessary approval to live at Father's House, putting her life on a new trajectory towards healing and rehabilitation. The process was slow, how can a heart that has only known loss, abuse, and mistrust ever learn to accept love? 
Anna's story involved multiple runaways from Fathers House when her heart and head could not reconcile this new acceptance. The trauma of abuse manifests itself in the strangest and most unpredictable of ways, causing one to lash out at those who offer love and acceptance. There is no straight and predictable line towards healing and during Anna's winding path, she attempted suicide five times. Sometimes the fear of loss is just more powerful than the hope for new love. 
I looked over at Dr. Korniyko as he shared his first experiences with meeting young Anna. Tears rolled down Roman's face as he pulled from experiences that were difficult to recount. 
I remember when Ann returned to fathers house the last time, we were sitting on a bench, and she smelled so bad. I was afraid that I'm going to throw up. It was the mix of smells, glue, cigarettes, dirty clothing. While talking with her, I was afraid of whether or not she could ever become a normal person, but I have heard the voice of God who said to me, 'what is impossible for people, is possible for me.
Anna recalled how kind Roman was whenever she returned from running away. In time, Romans unconditional love allowed her to call him father, developing a bond of trust she had never before experienced. Over time, healing has occurred in Anna's life. The trust that Anna developed in her life for Roman, the man she calls father, allowed her to put her faith and trust in Christ, her Heavenly Father.  
Before our time together came to a close, Anna and Roman shared one of their happiest memories together, Anna's wedding day. Before the wedding, Anna asked Roman to walk beside her as her father to the wedding altar. It was a day that neither of them will ever forget.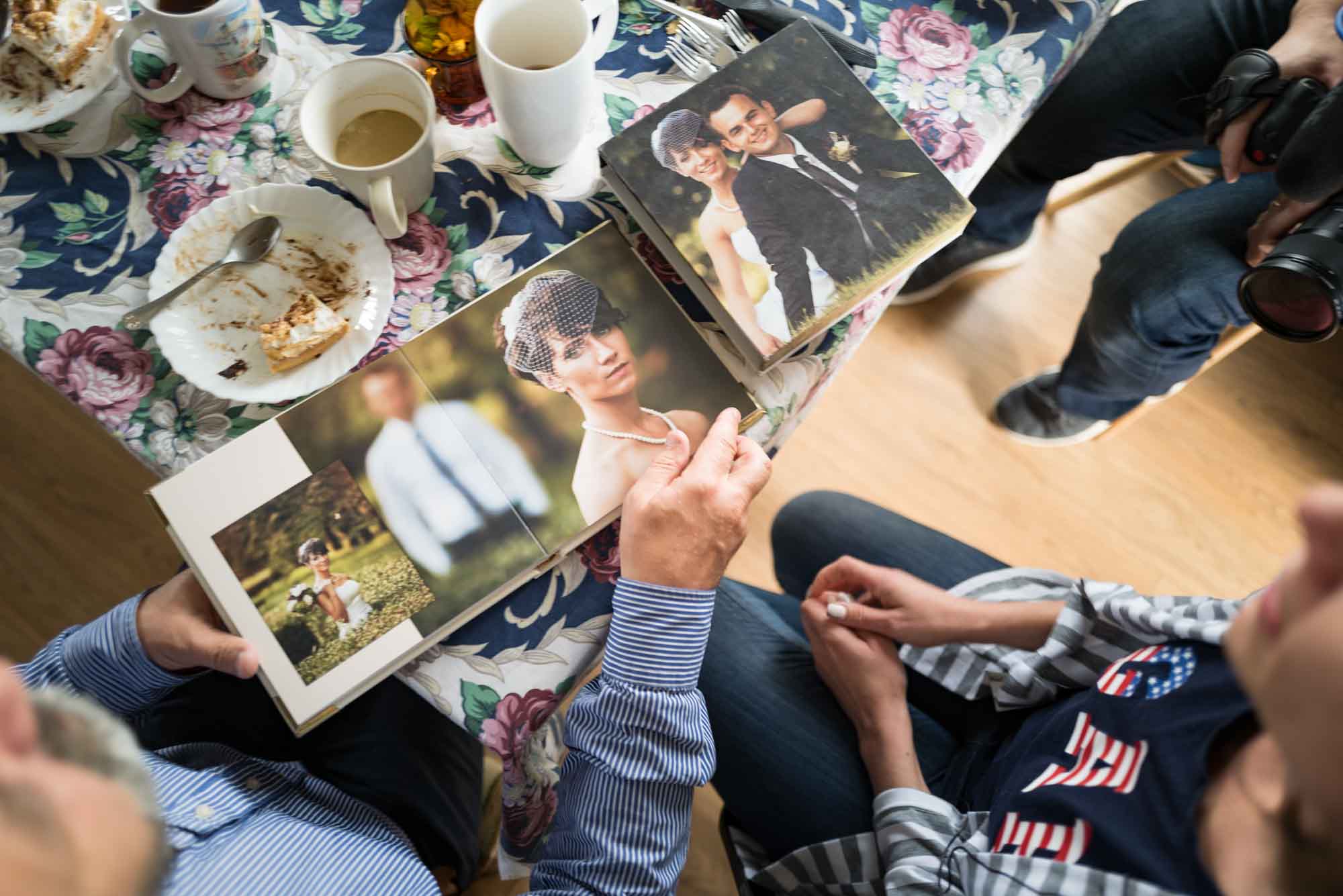 In Roman's words " I could see that Anna had blossomed like a lovely flower. Because of Anna, I have encouragement and motivation to keep going every day."
In Anna's words " thank you dad so much because you showed me that I could have a future. My son is now 5, and his name is Roman. I want him to have a big heart as you,
 

his grandpa." As Anna said this, tears of happiness and joy streamed down both their faces.
In 2017 I photographed at Father's house and It did not take long to understand why Jodi Jackson Tucker, International director for Orphan Sunday calls this special place in Kyiv, holy ground. 
Sitting across from Roman and his daughter Anastasia in 2017 during a 1 1/2 hour interview, I heard stories that stirred my heart. Roman's experiences were filled with unmistakable God moments that ultimately changed the life of this Ukrainian medical doctor. I listened in awe about the glimpse God gave Dr. Korniyko in 1995 of what orphans in his own city were experiencing. Children hiding in abandoned buildings, running in gangs, begging on the streets for food, atrocities too unspeakable for me to say. Through this glimpse, God gave Roman a heart that beats for saving the lives of children who have nowhere else to turn.
Fathers House is not an orphanage, the focus of Fathers House is to transition abandoned and traumatized children into the arms of loving families who will adopt them. 
The treatment facility at Fathers House provides much needed counseling and medical assistance so they can enter their foster child program.
Within Fathers House are apartments that house volunteer families who live here with their own children, fostering children until their adoption. The photographs in this post are of families that have blended their own children with the children that they foster. The combined total of children is ten per family so if a family comes here with five children they can foster five more. Over 300 children have been adopted into families around the world as a result of this very successful program. 
Previous Fathers House stories on my blog 
Learn more about how you can be a part of the work at Father's house
Sponsor a child