23 Aug

Dasha Solovjeva's Story while photographing at Republic Pilgrim in Ukraine
Capturing Grace on a 23-day journey through Ukraine and Greece, Photographing at Pilgrim Republic for SOW
(Serving Orphans Worldwide)
During my time photographing 12-year-old Dasha Solovjeva for child sponsorship, I was quite taken by her kind and loving demeanor.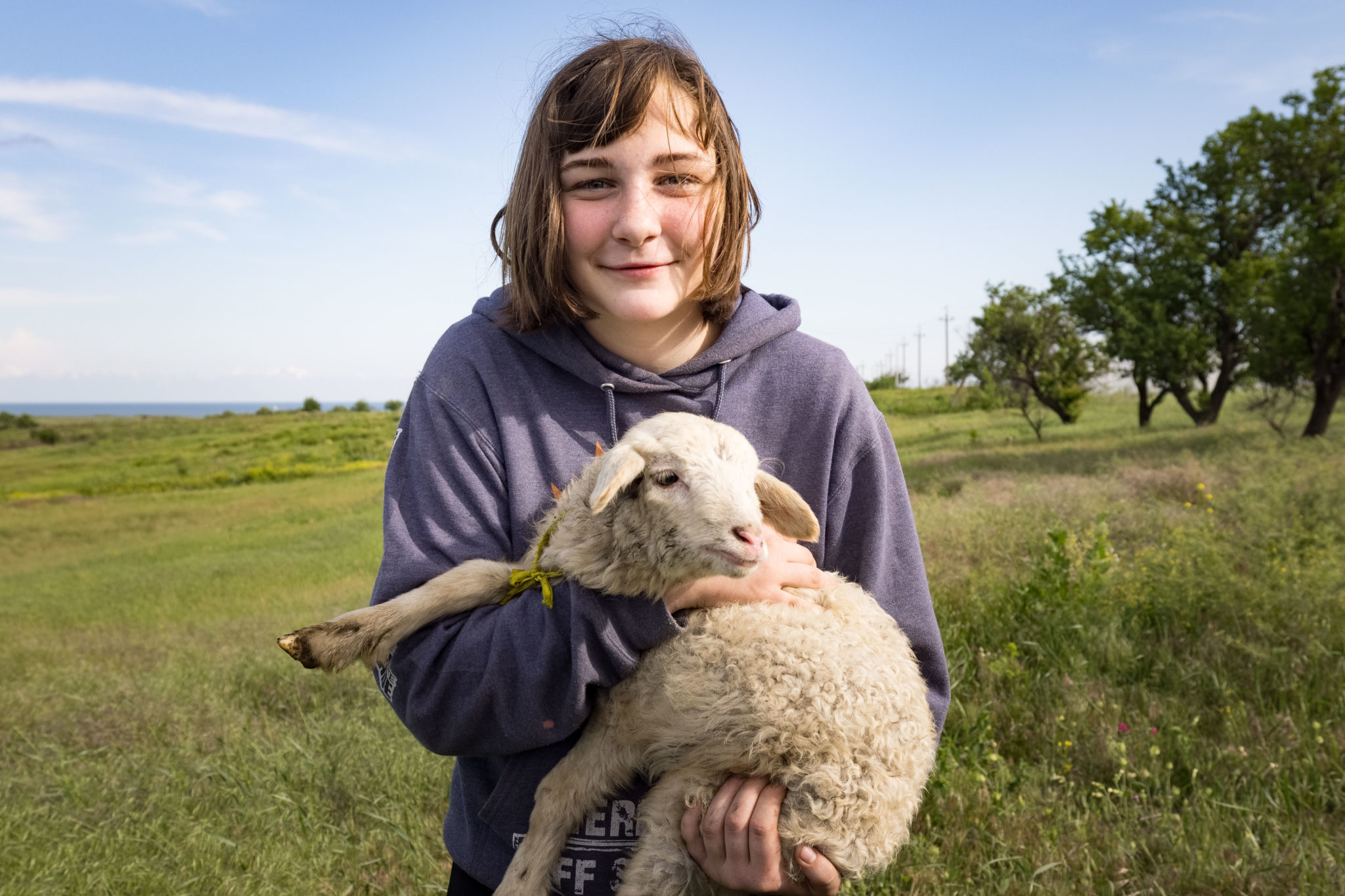 I was very surprised to learn that when Dasha first came to Republic Pilgrim only a year ago, her documentation revealed a very different story. 
Due to tremendous difficulties in Dasha's home life, she would frequently turn to the streets as a way to escape her misery. Dasha had no father to turn to and her mother's fractured life was in a downward spiral of desperation. Dasha had no family, no love, no guidance, and no hope.
I was shocked to learn that Dasha had turned to alcohol during her time on the streets. It was so hard for me to imagine this sweet girl living in such horrendous circumstances. 
When Dasha arrived at Pilgrim she had a very hard time connecting with others and being with people in general. Dasha was not accustomed to taking care of herself or her belongings, which made it difficult to adapt to her new surroundings.
In time, the team building practices that are a part of everyday life here began to transform Dasha's life. Experiencing consistent love from her new family here at Pilgrim allowed her to put her faith and trust in a God of love and new beginnings. 
There is a photo in this post of a bracelet I proudly wear on my wrist. It is a reminder of a sweet moment just prior to my departure from Pilgrim when Dasha told me to wait while she ran back into the house. Minutes later Dasha emerged with a big smile as she placed the bracelet she made for me onto my wrist.
In order for children to give love, they must first receive it. I left republic Pilgrim with a deep gratitude for the love they give every day to the children who live there.

 
This is true Christianity. This is the hands and feet of Jesus in action, changing lives.

 
PILGRIM REPUBLIC CHILDREN'S SAFEHOUSE
In 2000, Gennadiy Mokhnenko, along with his wife and other members of their congregation, began delivering food to children on the streets. They were shocked to find that many of the children, even the youngest of them, were addicted to drugs and alcohol. Many were also infected by HIV, and unable to receive proper treatment. As time passed, Gennadiy and his church grew more and more impassioned about the children's plight. They knew they needed to do more for these children than to simply visit them in their misery. Gennadiy began offering children shelter in an old, abandoned building. The church was later able to purchase and remodel the building into what is now Pilgrim Republic Children's Home, a place of refuge, recovery, and rehabilitation. Today, they serve over 100 vulnerable children in Ukraine. They work to rehabilitate them from drugs, and give them opportunities to pursue their education, overcome trauma and rewrite their story.