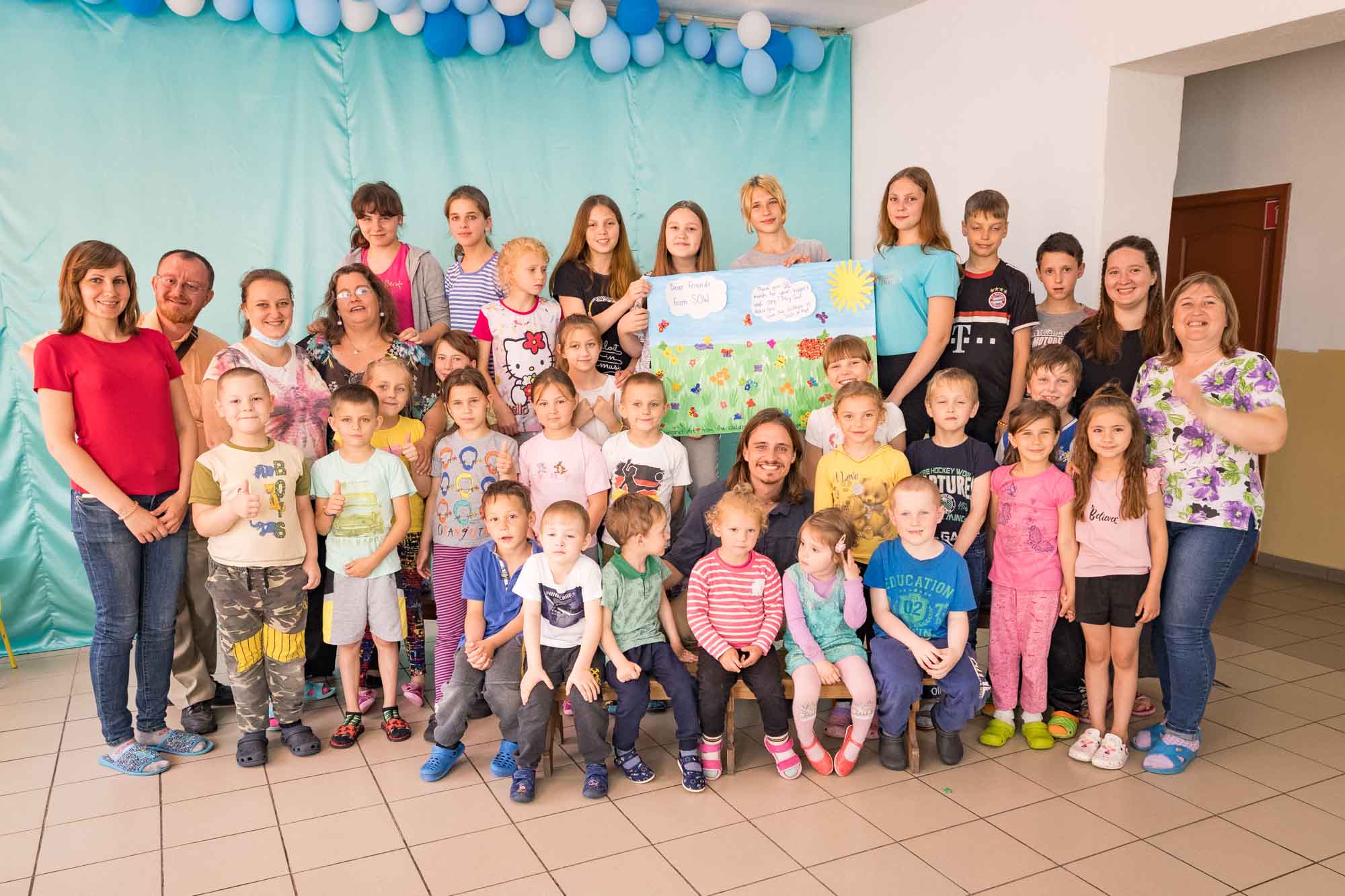 30 Aug

Photographing at Sails of Hope In Slovyansk Ukraine
Capturing Grace on a 23 day journey through Ukraine and Greece, Photographing at Sails of Hope for SOW
(Serving Orphans Worldwide)
Our time at Sails of Hope in Sloviansk Ukraine was amazing, witnessing the work of an angel named Eva and her very kind husband Andrew. 
Several years ago Eva and Andrew gave up their lives in Switzerland to make a difference in the lives of children in Ukraine who have lost so much. This is what happens when God calls you, this is what happens when you discover what God created you to do. After such an encounter with God, everything changes. 
Sails of Hope is not an orphanage, this is a home of restoration and family reunification.
Each of the children in this post are from very similar paths. Hearing their stories of devastation and tragedy, neglect and abuse, it breaks the heart but seeing their faces that are so full of happiness under Eva's care allows for so much hope.
The typical storyline for these children goes something like this.
The area around Sloviansk is where some of the most vicious fighting took place during a 2014′ breach of Ukrainian borders that took over 10,000 innocent lives. Life here will never be the same. Lives are fragmented and broken, there are very few jobs and little opportunity for advancement in the ones that do exist. Men who have lost their jobs, and hope, often turn to alcohol or become addicted to drugs. The home becomes a place of abuse and neglect, ultimately, many of these men disappear or die. This leaves a precious mom with a broken heart, missing the husband that she once loved, traumatized from abuse, devastated over her fractured family.
How can you provide love when there is no love is in your life?
How can you mend the heart of your child when your own heart is so broken?
This is where Eva and Sails of Hope come in, standing in the gap, providing an option that rescues children from a life in a government orphanage where a cycle of abuse and poverty are replicated for generations. Sails of Hope restores these traumatized children, surrounds them with unconditional love, and works to restore the family so reunification can take place. This is the hands and feet of Jesus, this is true Christianity.
I breathed a silent prayer over each child as I photographically captured their hope-filled hearts, Capturing Grace.
As you look through these photographs would you pray for the families that they represent?
Sails of Hope is a home of love that offers nourishing food, medicine, and the Gospel to abandoned children. As a result of the work at Sails of Hope, more than 250 children have received material, social, psychological, and spiritual support.
 Twelve families have been restored after the parents became free of drug and alcohol addictions through the church's Christian rehabilitation centers. More than 20 children have been adopted or taken into foster care, and more than 60 children from families in need regularly receive food products, clothing, medicines, and other necessities for living.  When children's homes begin to work alongside their community, sharing resources and knowledge, they can together become empowered to develop systems of care that are not only culturally appropriate but are also long-term and sustainable. Sails of Hope adopts this approach as they are not only a refuge for the children residing there, but they are also providing and sharing resources with impoverished families living in the warzone.
Would you consider sponsoring one of these children?
You can change a life by listening to your heart and taking action.
Sponsor a child