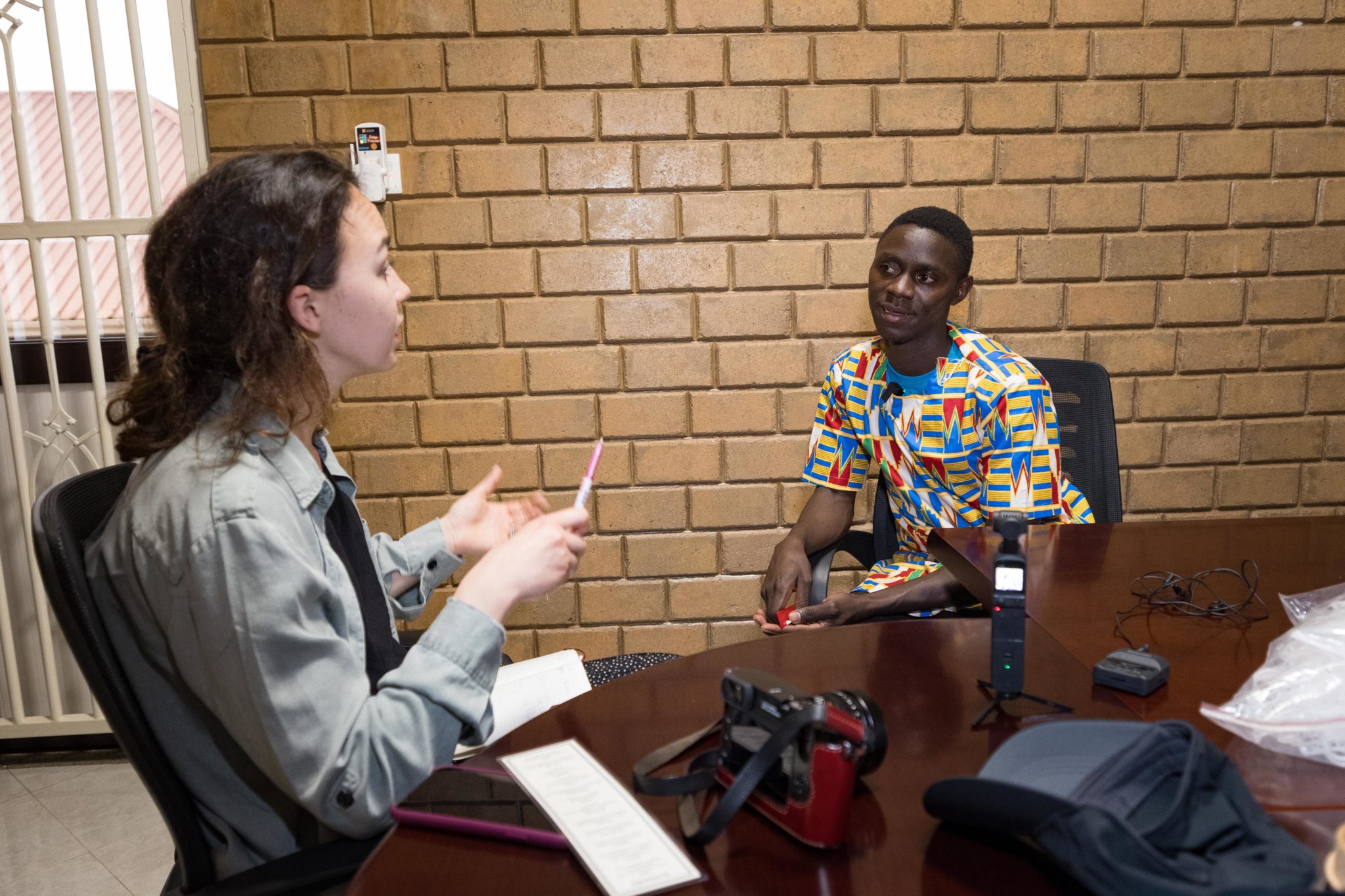 28 Mar

Success through Grace – Charles Muddu from Master Cares, Uganda
 Capturing Grace on a three week journey through Zambia, Zimbabwe, Botswana and Uganda
"We believe that to truly change a nation, you must start by educating the children."
Every time Dasha and I hear a new story, we never know what to expect. Even after capturing a lot of grace, our hearts remain humbled for the next story we are about to hear. This story is about Charles, a 20-year-old from the village of Nakagongo in Uganda whose life testifies the glory of God's work.
"I am here in Master Cares by the grace of God," says Charles, a student at Master Cares Christian High School. "When I was younger, I used to work all day. I would see friends my age go to school, and then cry at home because I loved studying. I wanted to go to school," Charles added.
Charles was never seen as a child but only as a house boy. His parents separated when he was still a baby, and Charles moved with his father without knowing what his mother looked like. Charles was responsible for all of the house chores while his father was trying to bring food to the table every night, until the age of eleven, when Charles' father passed away after suffering from HIV. 
His inherited position as a houseboy moved with him as he moved to his aunt's house after his father passed. "My aunt did not allow me to go to school," says Charles, "I still worked so much even after my father died. My aunt's children, my cousins, would study and I would stay home to do all the work. I used to wake up early, finish the housework, then work all day while trying to find food to eat. I used to give my aunt all the money I gained from work, so I couldn't buy food to eat. This is when I started eating from the ground or anything I can find in the bins, and is also why my teeth look like this now."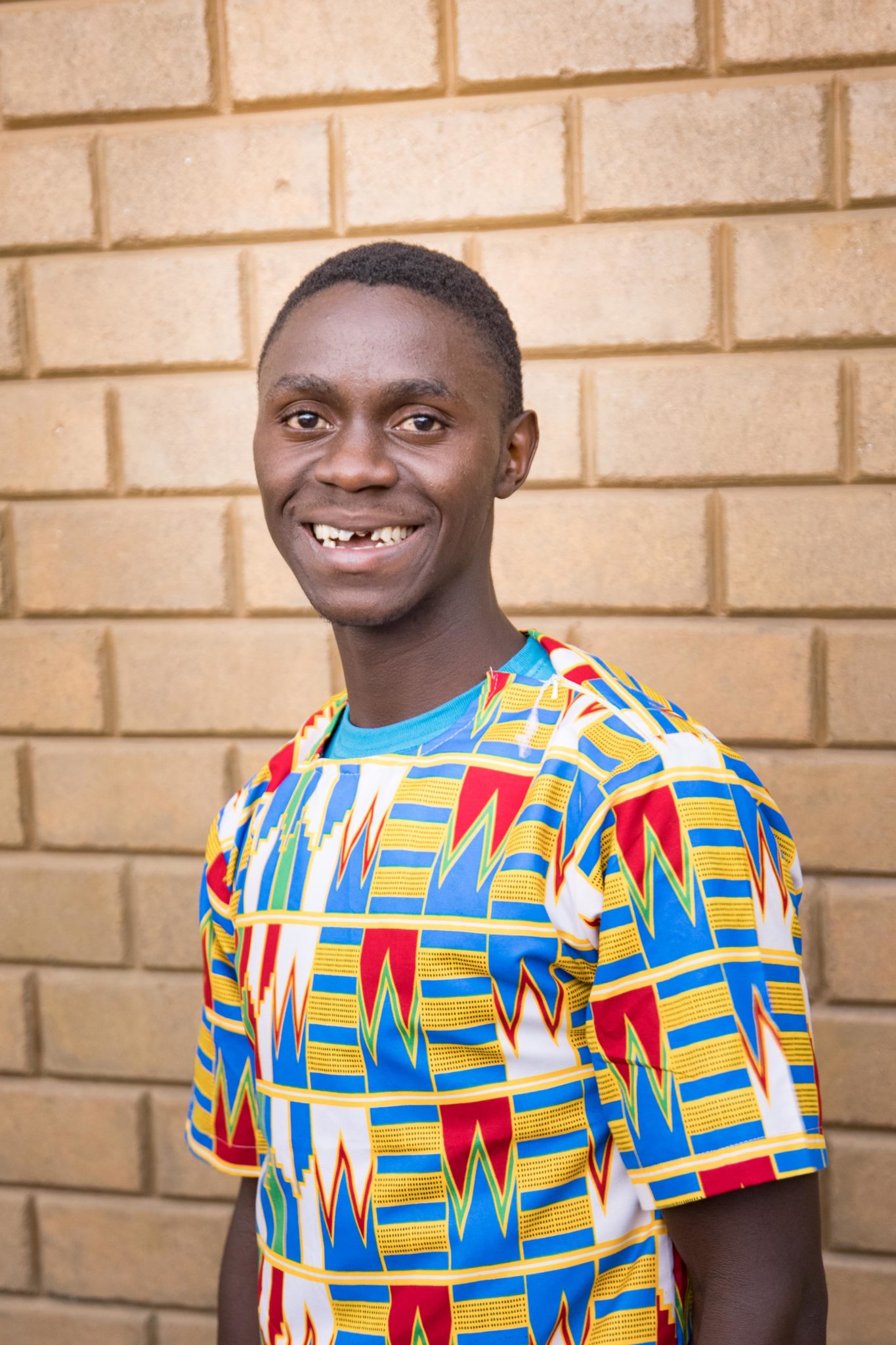 Outside his house chores, he used to make building bricks but then had to quit this job due to an injury in his leg. "Can you see it here," Charles asked Dasha while showing his wounds that tell a story of his childhood that is like no other.
Then his aunt got him a job instead, giving her children a ride on a bike to their school, in exchange for tuition for school. "The ride was too long. I would wake up at 3 am and ride the bike for five hours and reach my school at 8 am, the school would send me back home sometimes because I would arrive a bit late," continues Charles.
His cousins later joined a boarding school resulting in Charles losing his job once gain. With no money and the only school he could attend being to far away, Charles had to forsake his dream of being a student. "I started working with bricks again and prayed to join the Master Cares school." In 2018 Charles prayers were answered after he wrote a letter to Master Cares, sharing his hearts desire.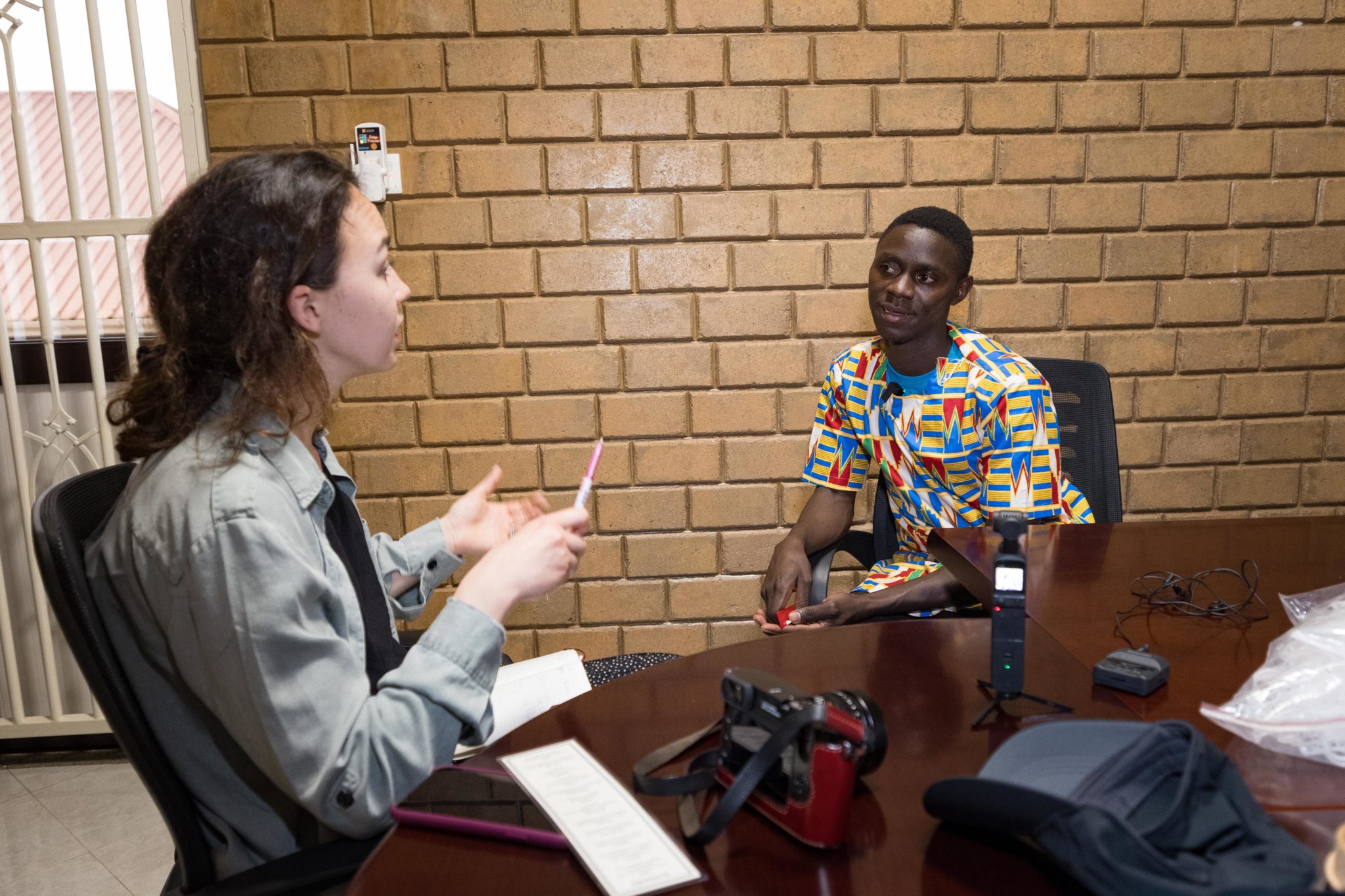 "My family is not Christian. I became a Christian while attending Master Cares school, I found my calling to teach the word of God to those around me," he testifies. Master Cares Christian School is a pre-k, primary and high school. The school is specifically designed to train the leaders of the next generation with an education that has a Biblical worldview and is among the best in the country.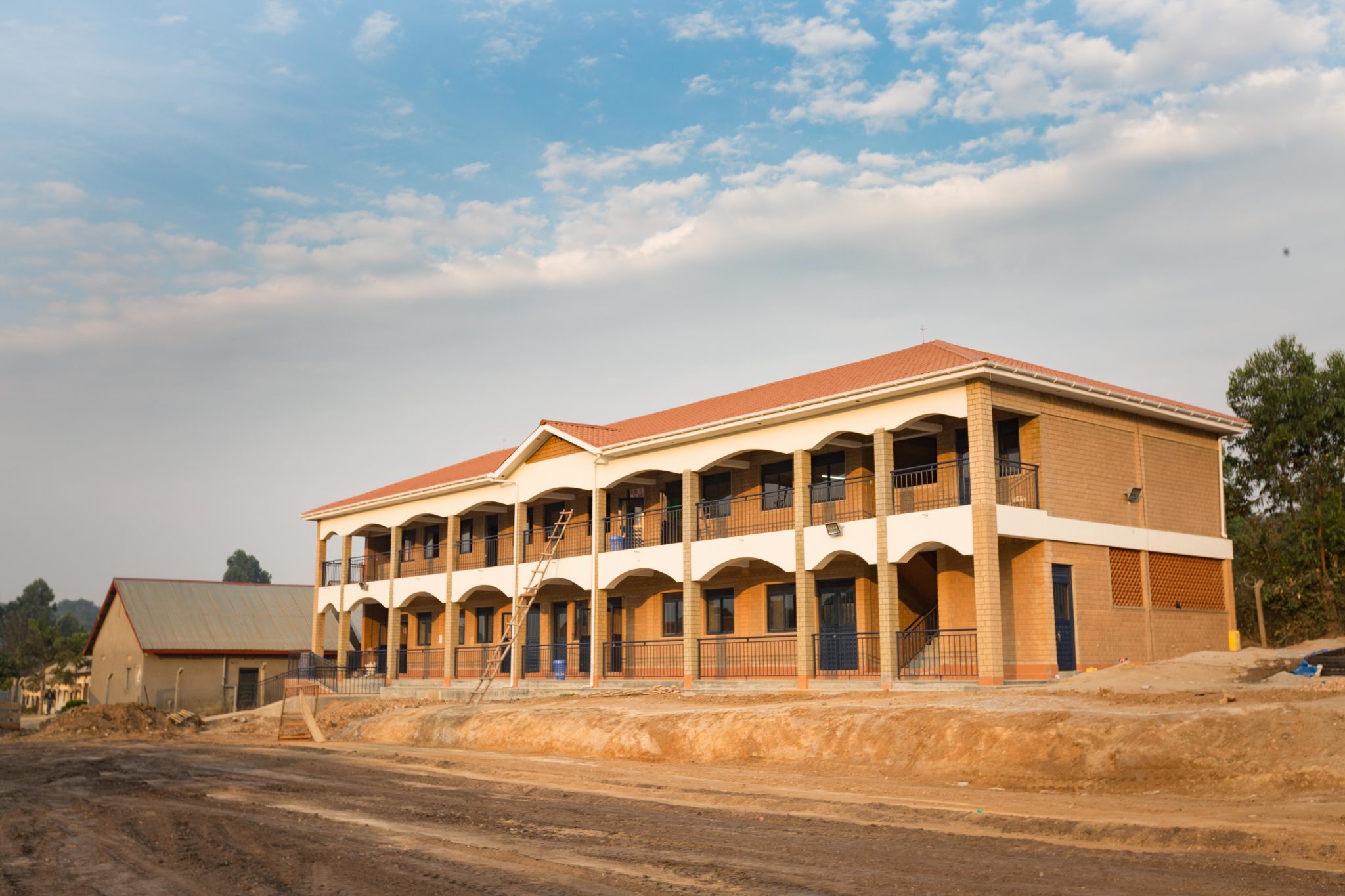 The school is uniquely designed to combine both intelligent children of leaders and intelligent children of poorer families. With this mixture, all children have the opportunity to become leaders in their countries – regardless of their background – due to the relationships built while learning together.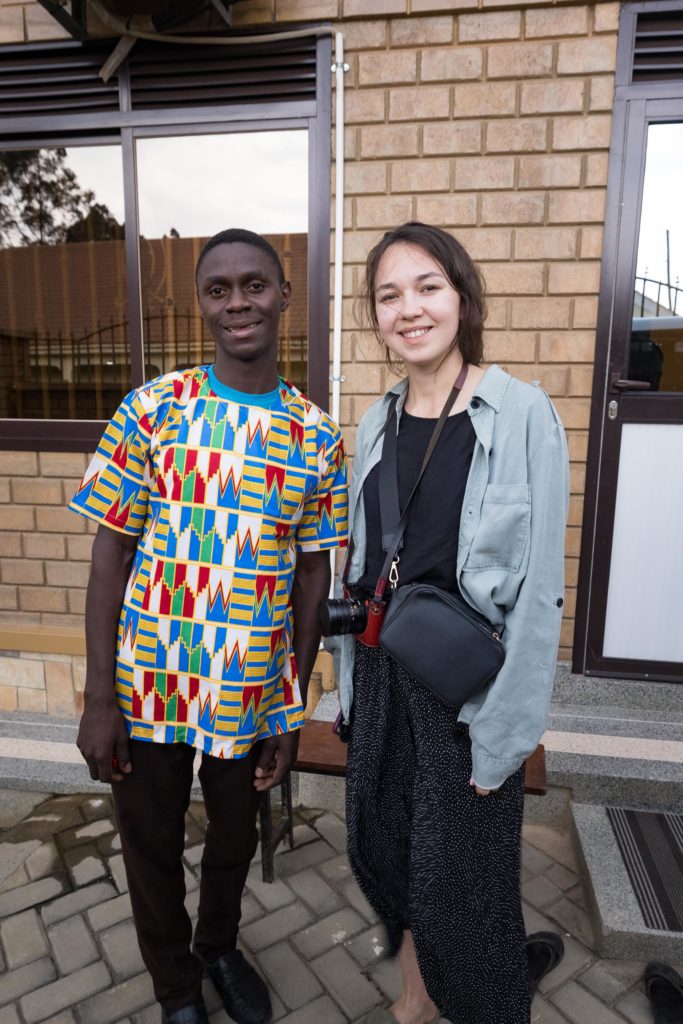 "Attending Master Cares school has been so good for me, I am happy to see God at work in my life." Charles is so grateful for his child sponsorship parents who have provided him with an education and a place to call home. Through the school's discipleship programs, Charles has been mentored after coming to know Jesus Christ as his Lord and savior.
Charles sings in the church choir and is a leader in church, he is also the Students' Spiritual Leader at school. When we asked him about his plans for the future, Charles knew what he wanted to say. "I want to preach the word of God and become a civil engineer. I want to study in a US university," he added.
Through his prayers, God enabled him to meet with his mother again, who, like the rest of his five siblings is HIV positive. Charles' faith has grown and he believes that God will allow him to provide a better future for his mother.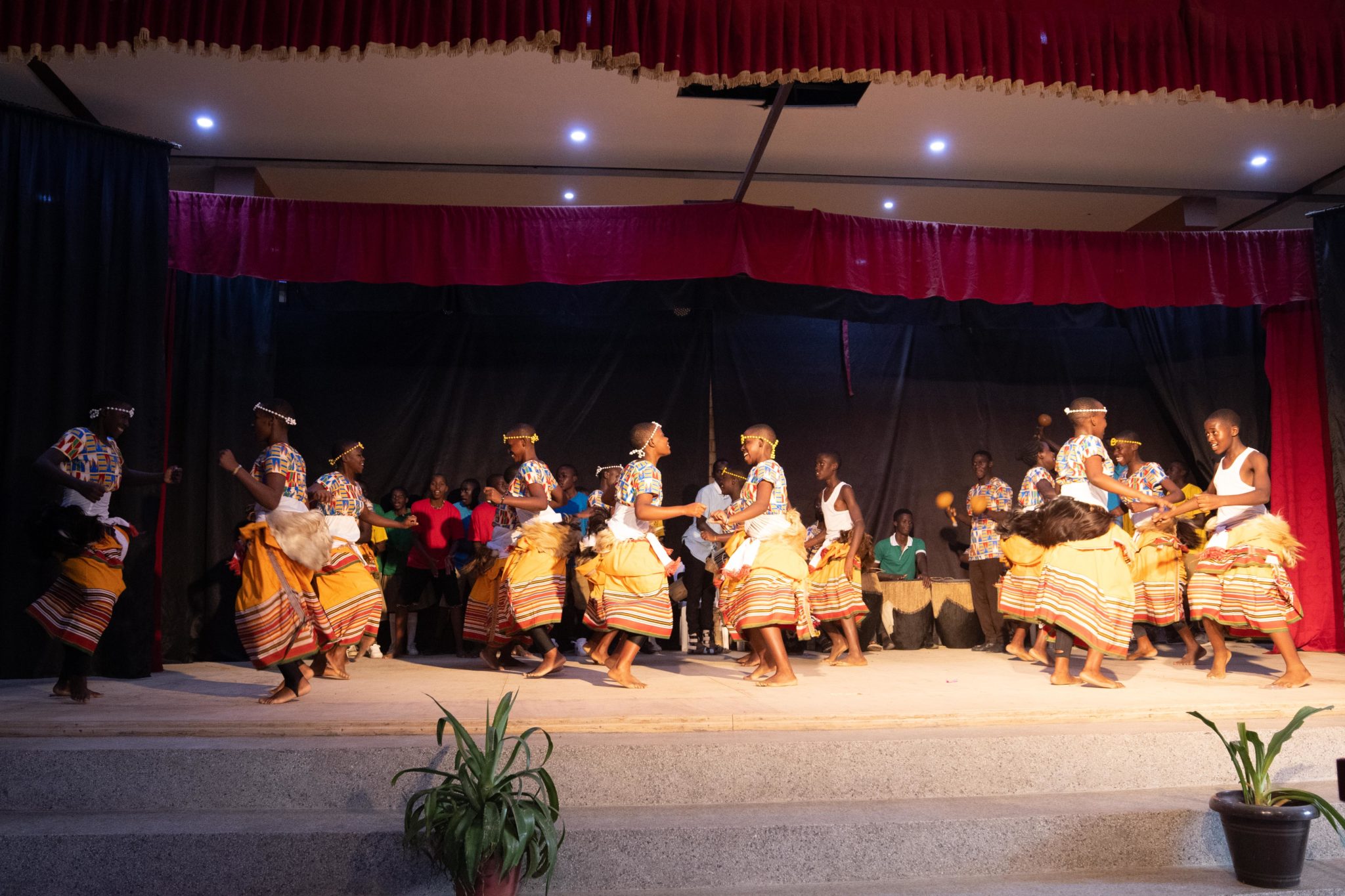 "I once had to live outside between the bushes for three days," Charles went on to say. "When I couldn't take it anymore I stayed with a friend, but he was not a good person. If I was not with Master Cares today, my life would be so different. I would have been with that friend and many people like him who I want to stay away from.
The education and mentoring that Master Cares has provided to this young man has changed his life forever. Through his grateful eyes, I could see a hope that only God can provide.
In our next post we look forward to sharing our interview with Charles Mom. The contrast of what Charles's life at school looks like versus the life he lives with his mom and family in their little African hut was remarkable. During this interview we witnessed one of Charles's prayers being answered. We are so excited to share the story later this week.
I invite you to learn more about the work of Master Cares in Uganda 
In the country of Uganda, The Master Cares has helped raise up a network of leaders who are eager and willing to take up the Cross, follow Jesus, and work to build up their country. By giving the people the means by which they can build and develop their homes, we can partner with them to show them Jesus to truly transform communities and future generations.
We have established five initiatives as part of our efforts. Our goal is to use these initiatives as an opportunity to connect with people and share the hope we have found in Christ.
Giving people hope and instilling in them that true hope only comes from Jesus – that is what it's all about.
The Master Cares five initiatives
OUR VOCATIONAL PROGRAM OFFERS EXTENSIVE TRAINING IN AGRICULTURE/RANCHING FOR 40-80 COUPLES EACH YEAR AS WELL AS TAILORING/SEWING WITH THE HOPE OF BRINGING SUSTAINABLE INCOME TO THE PEOPLE OF UGANDA.
OVER 67% OF UGANDANS LACK ACCESS TO SAFE DRINKING WATER. OUR DESIRE AND INITIATIVE IS TO BUILD AT LEAST ONE WELL EVERY MONTH.
WHILE WE HAVE WORKED HARD TO IMPROVE LIVING CONDITIONS FOR THE POOR, OUR PRIMARY PURPOSE IS TO IMPACT THE SPIRITUAL CONDITIONS OF THE PEOPLE WE INTERACT WITH.
master cares christian School
MASTER CARES CHRISTIAN SCHOOL IS A PRE-K, PRIMARY, AND HIGH SCHOOL. THE SCHOOL IS SPECIFICALLY DESIGNED TO TRAIN THE LEADERS OF THE NEXT GENERATION WITH AN EDUCATION THAT HAS A BIBLICAL WORLDVIEW AND IS AMONG THE BEST IN THE COUNTRY.
THE RAKAI DISTRICT IS BELIEVED TO BE THE BIRTHPLACE OF HIV/AIDS. IN AN EFFORT TO IMPROVE HEALTH CARE, WE HAVE AN 11,500 SQ FOOT HOSPITAL IN BETHLEHAM WITH 4 SURGICAL THEATERS AND A MATERNITY DELIVERY THEATRE.