04 Apr

A heart longing for faith in times of uncertainty – Lukowe (Charles' Mom), Uganda
February  2022 – At Lukowe's house, serving Master Cares Foundation in Uganda – Capturing Grace around the world  photographing for organizations in Zambia and Uganda.
"For God so loved the world, that he gave his only begotten Son, that whosoever believeth in him should not perish, but have eternal life." (John 3: 16)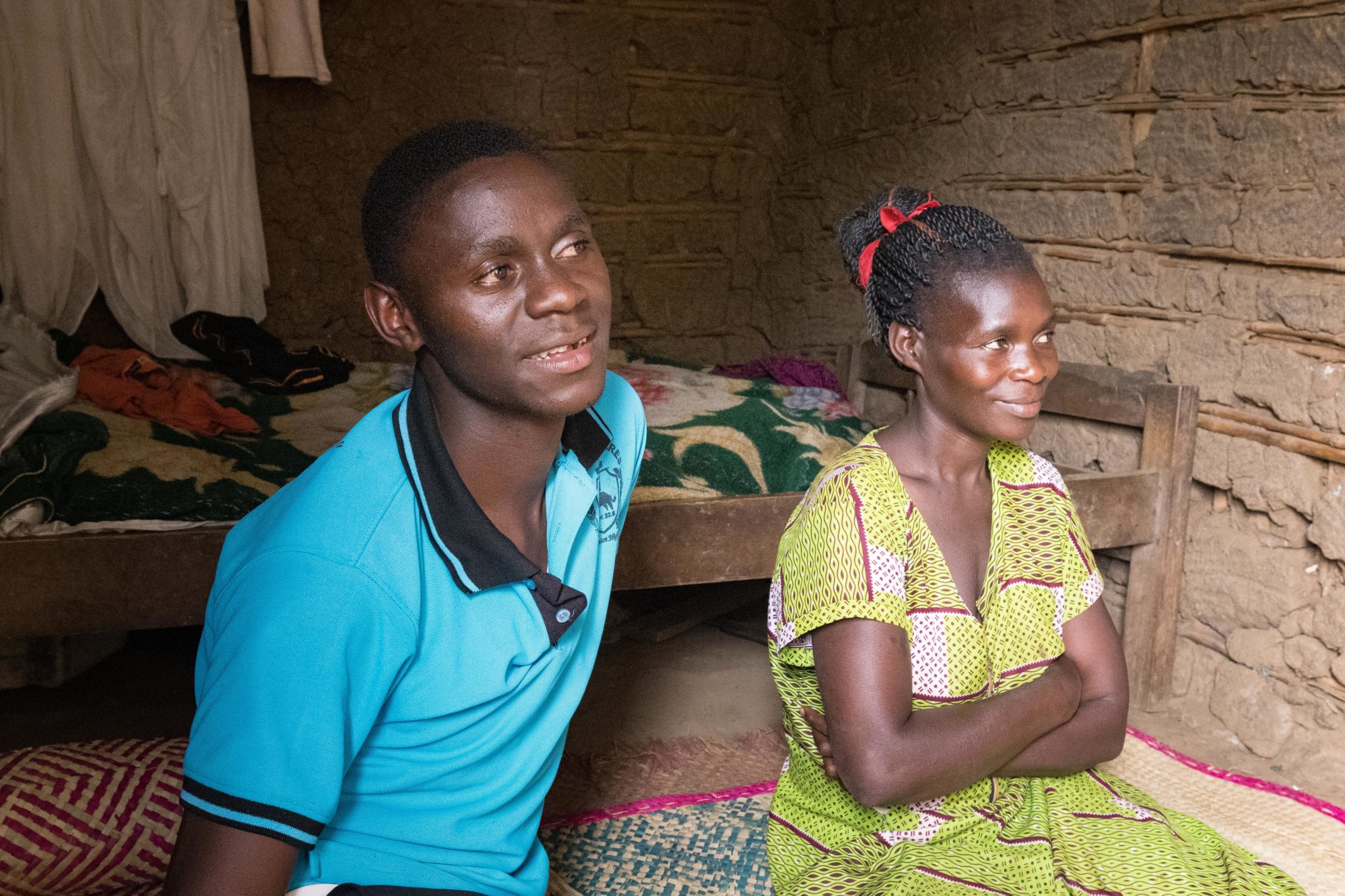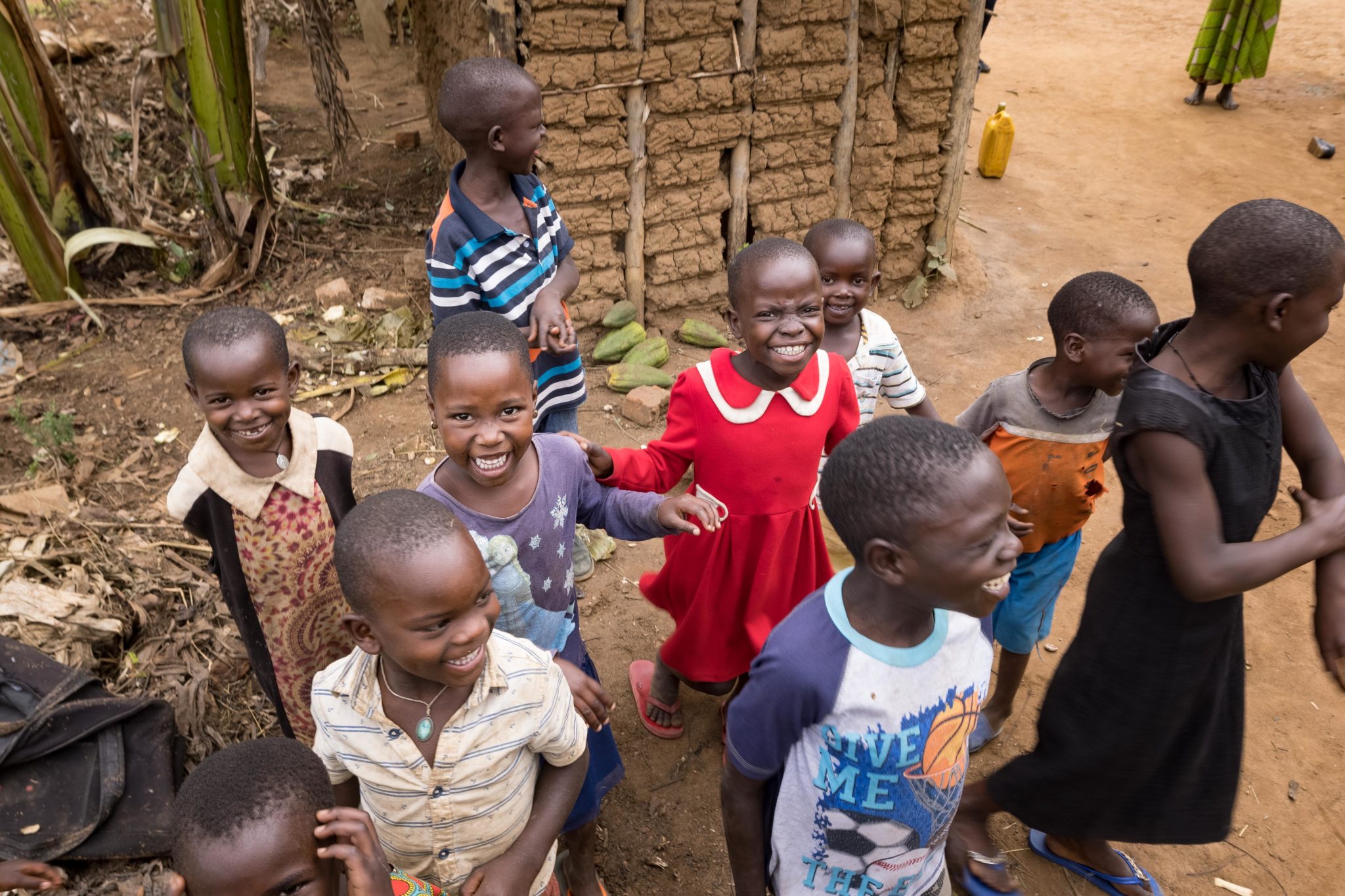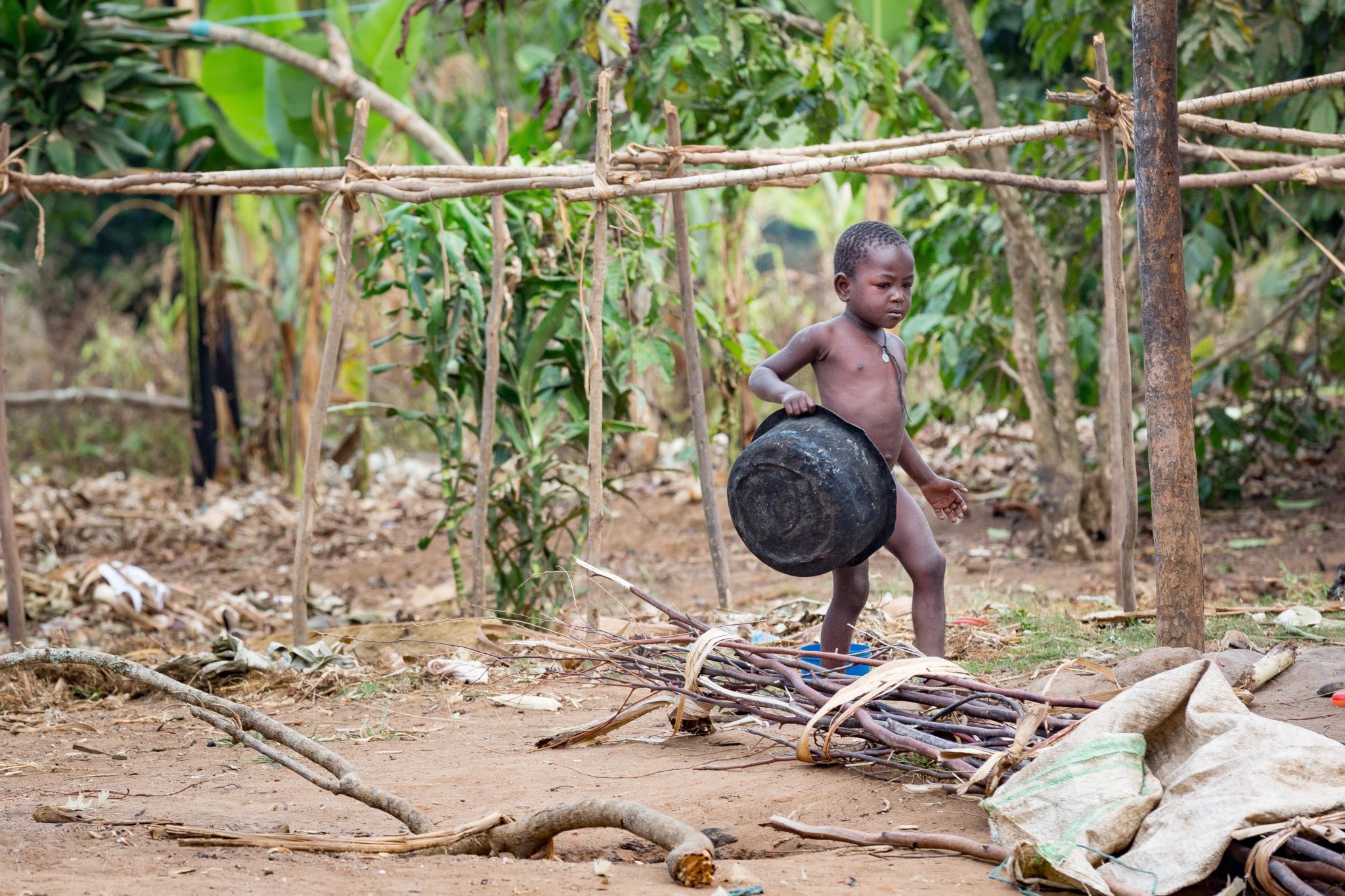 Charles' mom, Lukowe, did not see her son after she was separated from his father for seven long years. After learning about Charles' father's death from HIV, she went to look for him. "I never wanted him taken away from me in the first place," said Lukowe.
However, Charles is not her only child. Lukowe has seven children total. She gave birth to her firstborn when she was fourteen and still in school. Ssali, our translator, told us that this is a very common case. Many young school girls find refuge in older boys who dropped out of school because they have money from working all day.
Since most of their families cannot provide what these young boys can at times, such dependent relationships transfer into affairs, and young girls give birth to children and ultimately leave school, forever.
With very hard living conditions, Lukowe married again and gave birth to five more children then later got separated too. She now lives in a small village and takes care of other people's gardens, a job that can provide so little for dinner each night for Lukowe and her children.
"Even this place does not belong to me, I do not own a house," she told us while seated on a mat with her children, and young Charles, surrounding her.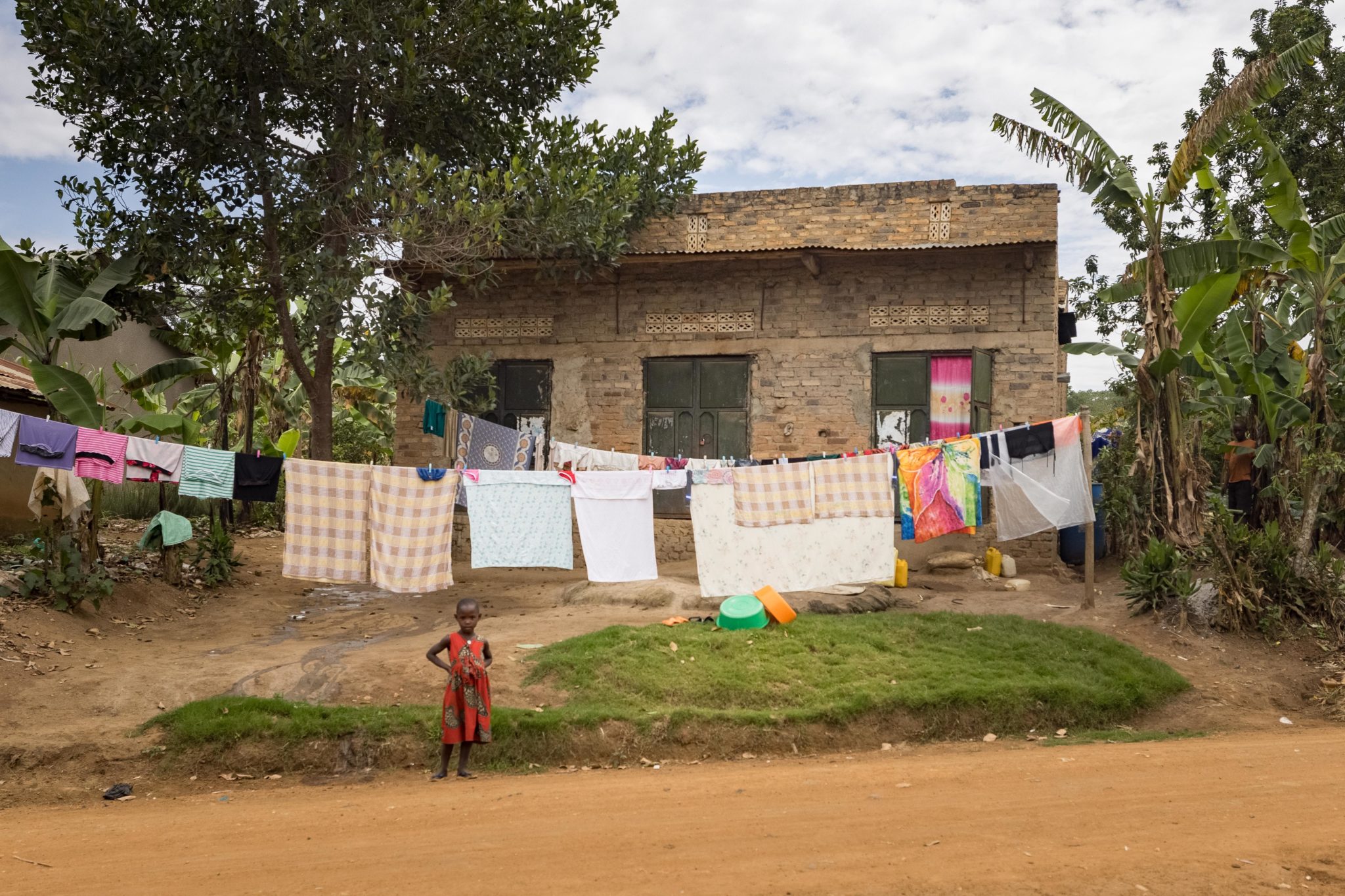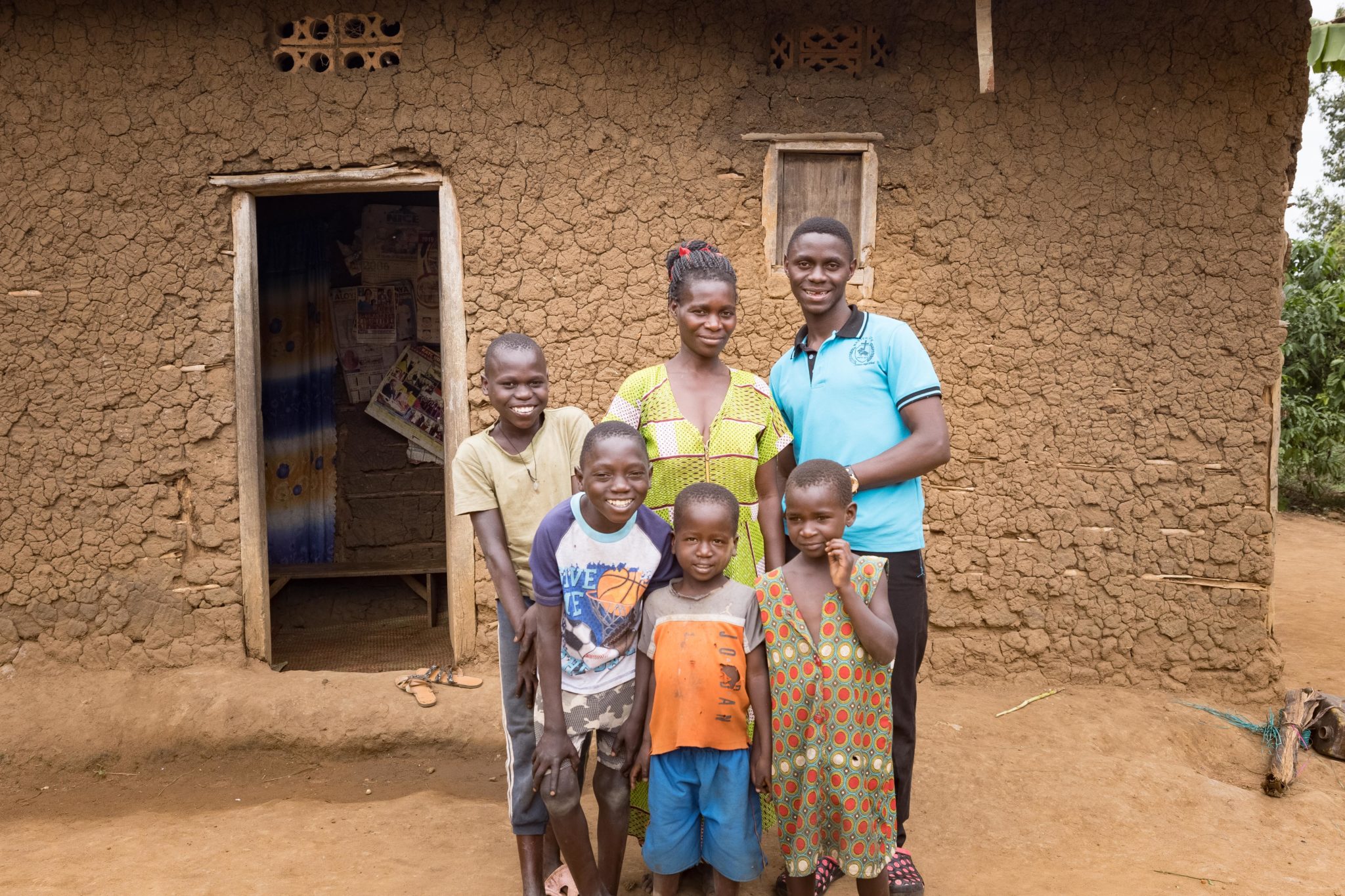 During our talk, a pig was giving birth to baby piglets outside, the children rushed out leaving us and Charles along with his mom in the room alone for some privacy.
Dasha asked her what she knew of Charles' life after she was separated from him when he was only two years old, but she did not know a lot. "All I knew was that he was not living in the best conditions, I had to find him."
"What do you like most about Charles," asked Dasha? "Charles has a good sense of humor and he is hard-working," she answered. We could all see Charles smiling shyly. We know how much he loves her and how much she loves him back.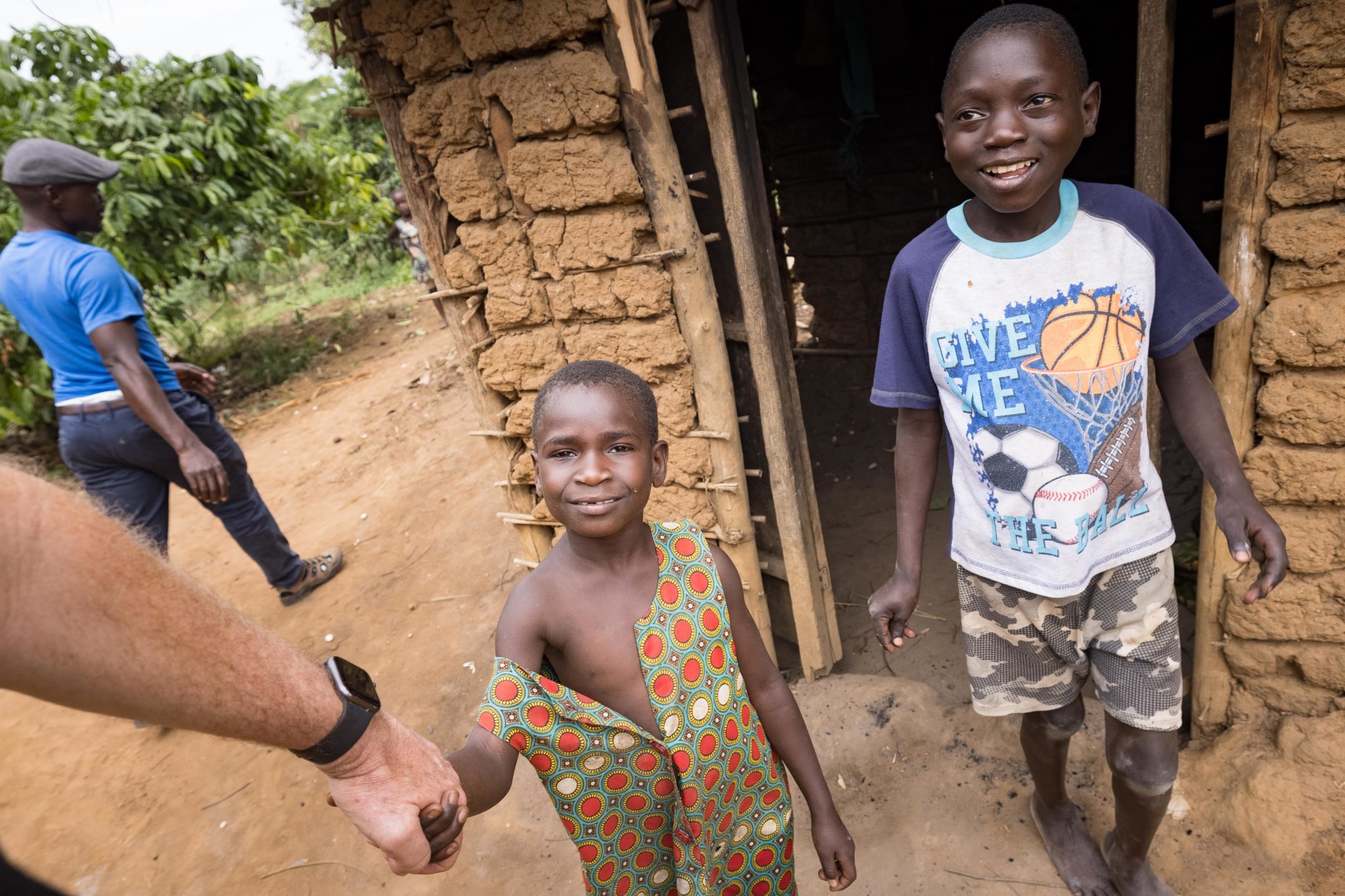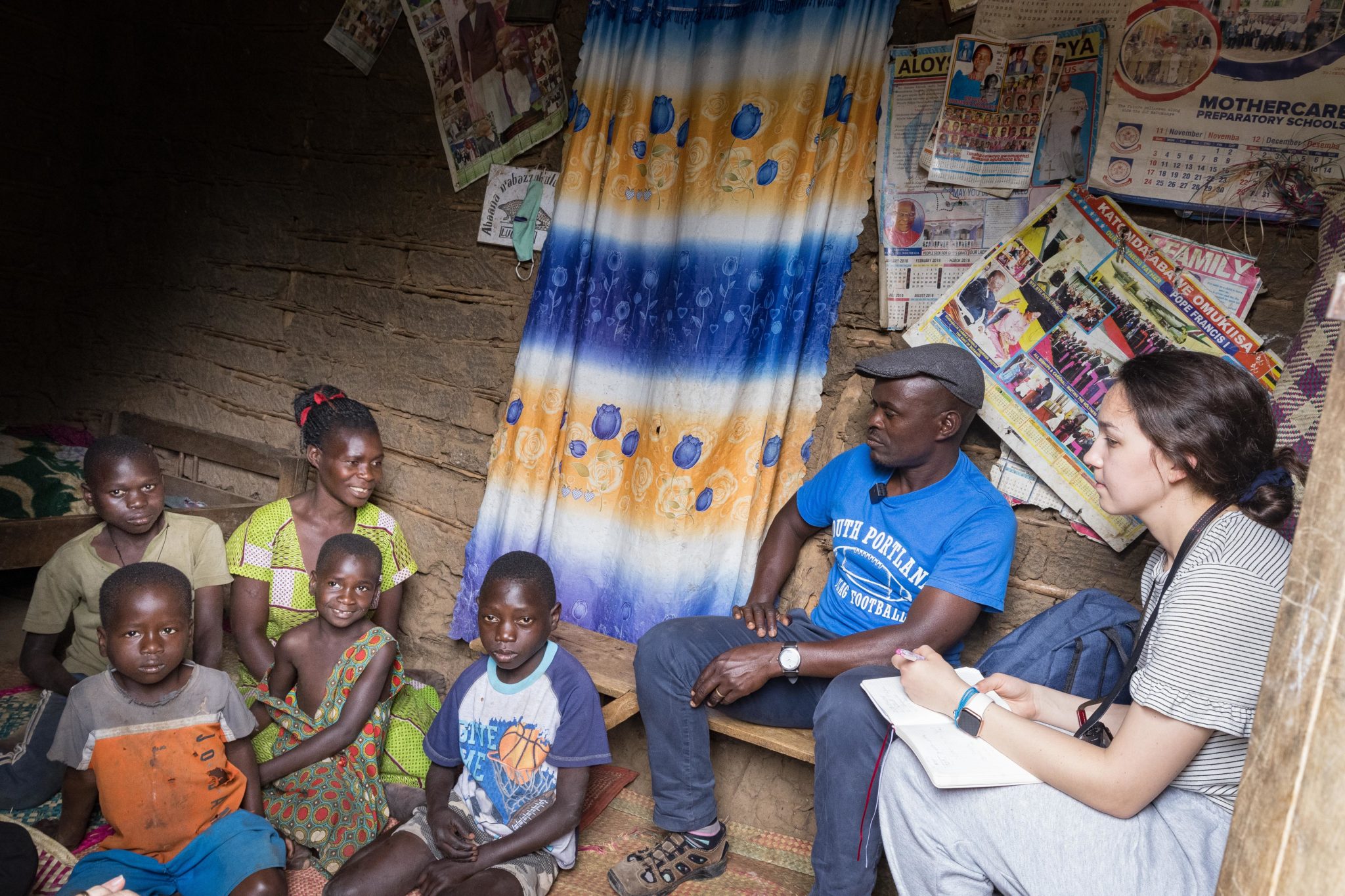 "Do you believe in Jesus Christ," Dasha asked right afterward? Lukowe told us that she has not yet but she is thinking about it. With a big smile and a warm heart, Dasha told her how much of a good decision it is. Dasha testified how we go through circumstances in our life that are extremely difficult sometimes, which leaves us unguided and with nowhere to go and without knowing what to do.
"But, Jesus supports us. He lets us know where to go and embraces us like His own children. God loves you and created you for a purpose," she added.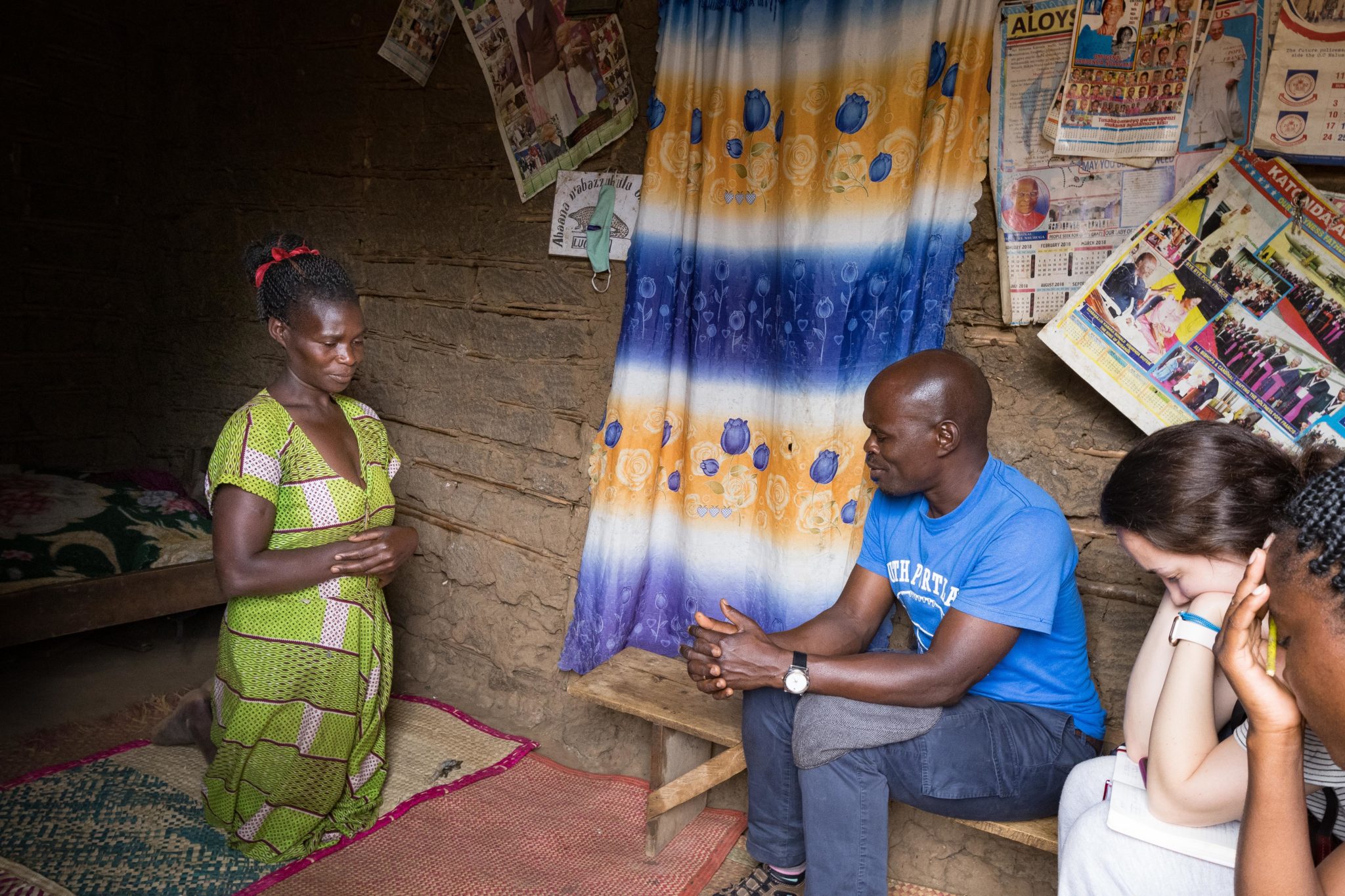 This testimony of faith in a time of uncertainty for many in the room made Lukowe think about what the future has for her. She told us how she constantly thinks about her children, but sees something blocking a bright way ahead. How can she envision a better future for her little children with everything they are going through?
Her hope relied on Charles' future. She is confident that through his education in Master Cares he will be successful and will be able to provide for his family and help his mom.
"When I look at this place that I do not even own, I appreciate it because I might not be able to live here tomorrow," but Dasha and I were sure that God provides, and He will.
Her reply melted my heart; "I love God," she answered.
Charles' eyes brightened as he heard her saying these words, a moment that I felt in which many of his prayers were answered. But, greater good news came to him as Lukowe wanted to trust God and accept Him in her life. Charles' immediately embraced his mother with so much joy in his eyes.
Dasha prayed and thanked God for always welcoming Children to His Kingdom as Lukowe repeated prayer with a hand placed on her heart. Lukowe prayed to God for forgiveness and accepted Jesus Christ in her heart as her Lord and Savior.
Lots of Amens, lots of clapping, and lots of sighs of relief. A burden has been lifted from sweet Lukowe's shoulders, burdens of uncertainty, hopelessness, and concern about her family's future.
I prayed before we left and handed Lukowe her bible, which I am sure she will hold so close to her heart. For God so loved the world, that he gave his only begotten Son, that whosoever believeth in him should not perish, but have eternal life. Tears ran down my face. God is Good. Amid battles when we think that we have run out of strength, He lifts us when we come to him. Lukowe came to the well that never comes dry. Today, she has a new father.
I invite you to learn more about the work of Master Cares in Uganda 
In the country of Uganda, The Master Cares has helped raise up a network of leaders who are eager and willing to take up the Cross, follow Jesus, and work to build up their country. By giving the people the means by which they can build and develop their homes, we can partner with them to show them Jesus to truly transform communities and future generations.
We have established five initiatives as part of our efforts. Our goal is to use these initiatives as an opportunity to connect with people and share the hope we have found in Christ.
Giving people hope and instilling in them that true hope only comes from Jesus – that is what it's all about.
The Master Cares five initiatives
OUR VOCATIONAL PROGRAM OFFERS EXTENSIVE TRAINING IN AGRICULTURE/RANCHING FOR 40-80 COUPLES EACH YEAR AS WELL AS TAILORING/SEWING WITH THE HOPE OF BRINGING SUSTAINABLE INCOME TO THE PEOPLE OF UGANDA.
OVER 67% OF UGANDANS LACK ACCESS TO SAFE DRINKING WATER. OUR DESIRE AND INITIATIVE IS TO BUILD AT LEAST ONE WELL EVERY MONTH.
WHILE WE HAVE WORKED HARD TO IMPROVE LIVING CONDITIONS FOR THE POOR, OUR PRIMARY PURPOSE IS TO IMPACT THE SPIRITUAL CONDITIONS OF THE PEOPLE WE INTERACT WITH.
master cares christian School
MASTER CARES CHRISTIAN SCHOOL IS A PRE-K, PRIMARY, AND HIGH SCHOOL. THE SCHOOL IS SPECIFICALLY DESIGNED TO TRAIN THE LEADERS OF THE NEXT GENERATION WITH AN EDUCATION THAT HAS A BIBLICAL WORLDVIEW AND IS AMONG THE BEST IN THE COUNTRY.
THE RAKAI DISTRICT IS BELIEVED TO BE THE BIRTHPLACE OF HIV/AIDS. IN AN EFFORT TO IMPROVE HEALTH CARE, WE HAVE AN 11,500 SQ FOOT HOSPITAL IN BETHLEHAM WITH 4 SURGICAL THEATERS AND A MATERNITY DELIVERY THEATRE.