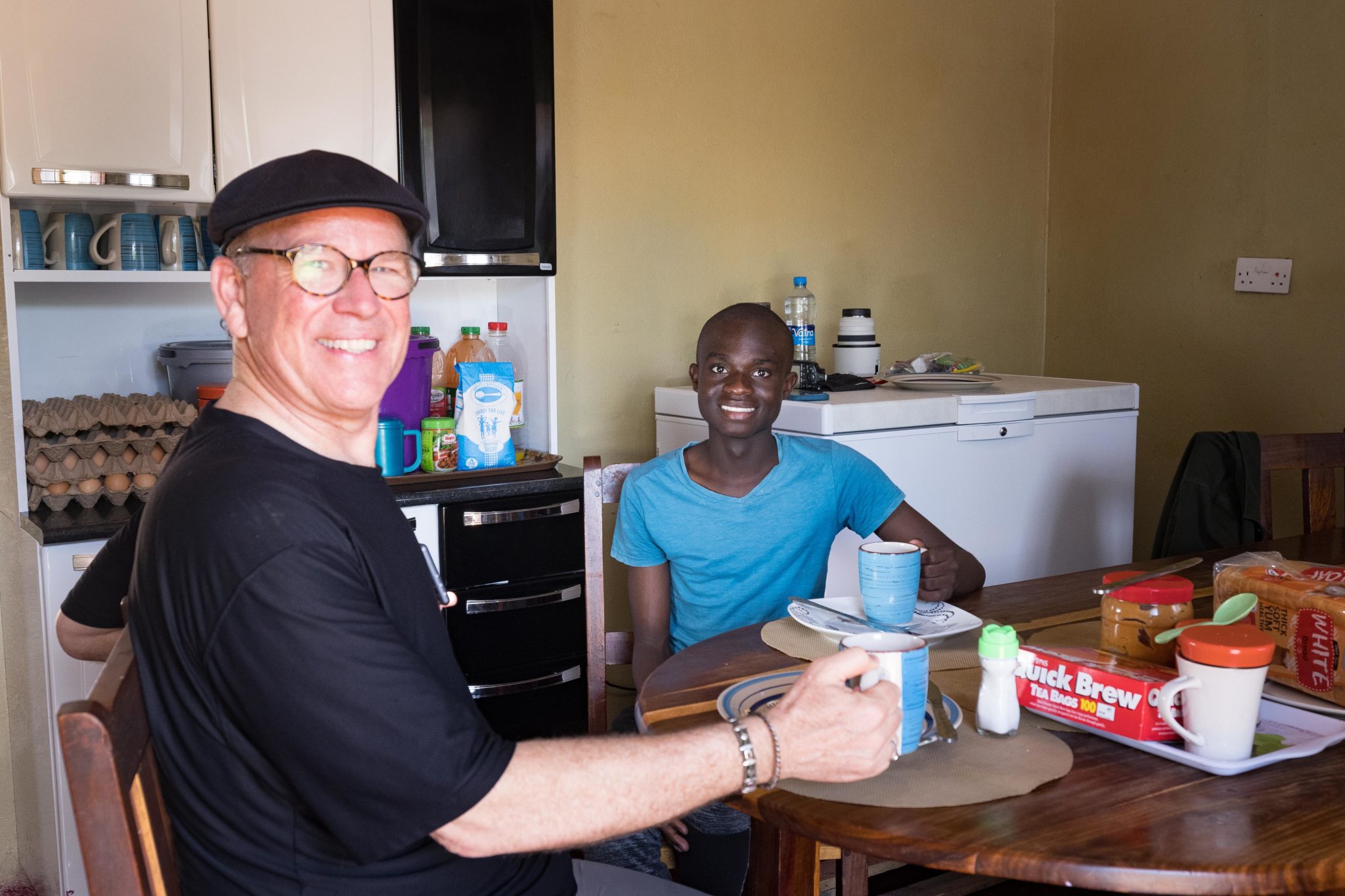 18 Apr

As you gave Zechariah a son, I trust in you: Morris and his trustful heart in Every Orphan's Hope
 Capturing Grace on a three week journey through Zambia, Zimbabwe, Botswana and Uganda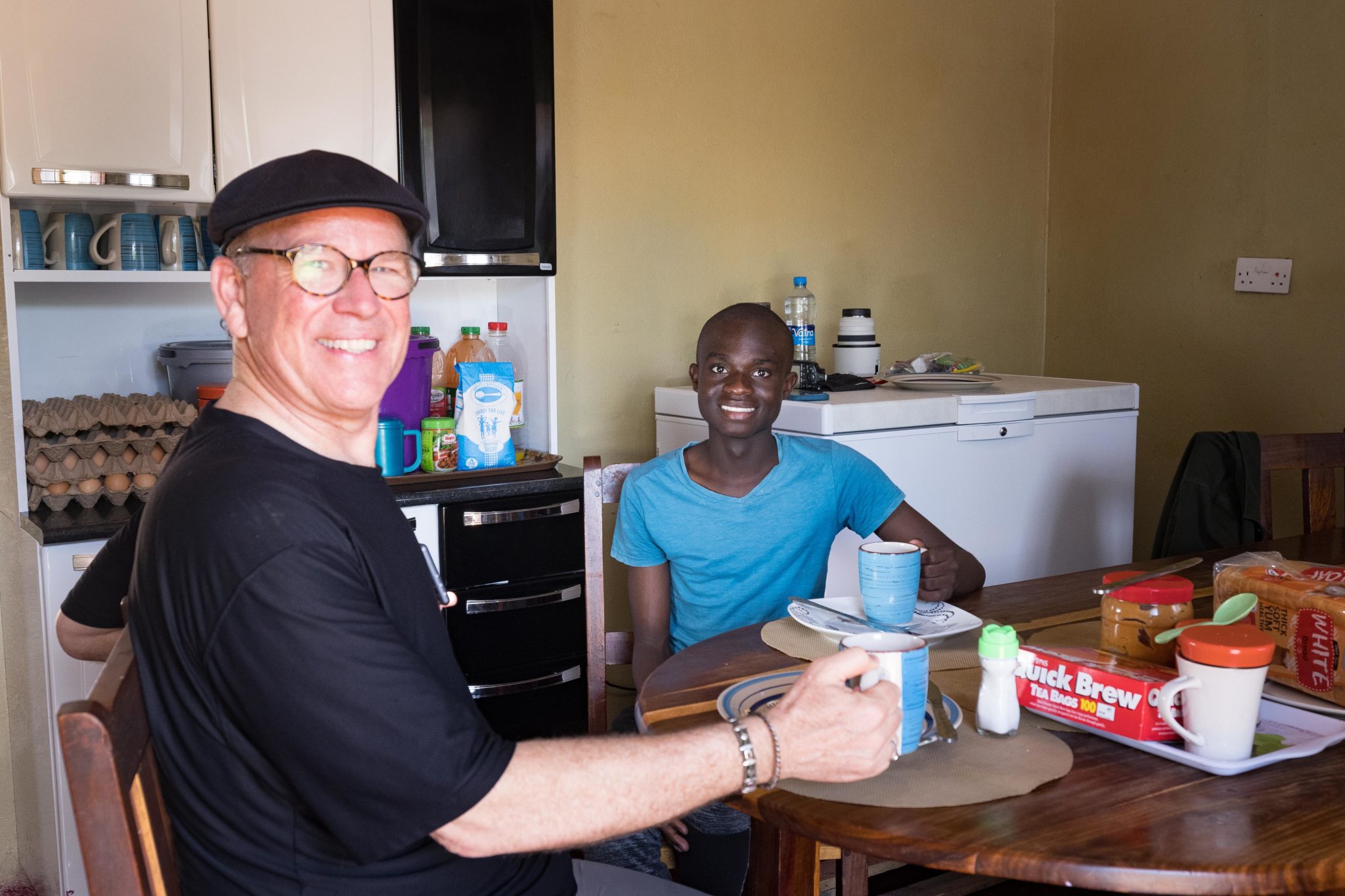 "Everyone who calls on the name of the Lord will be saved." (Romans 10:13)
Morris, 16 years old, did not have an easy childhood. He knew Jesus from a very young age and used to pray and go to church all the time. But, at the age of five, his father passed away after years of suffering from an accident he had as a bus driver.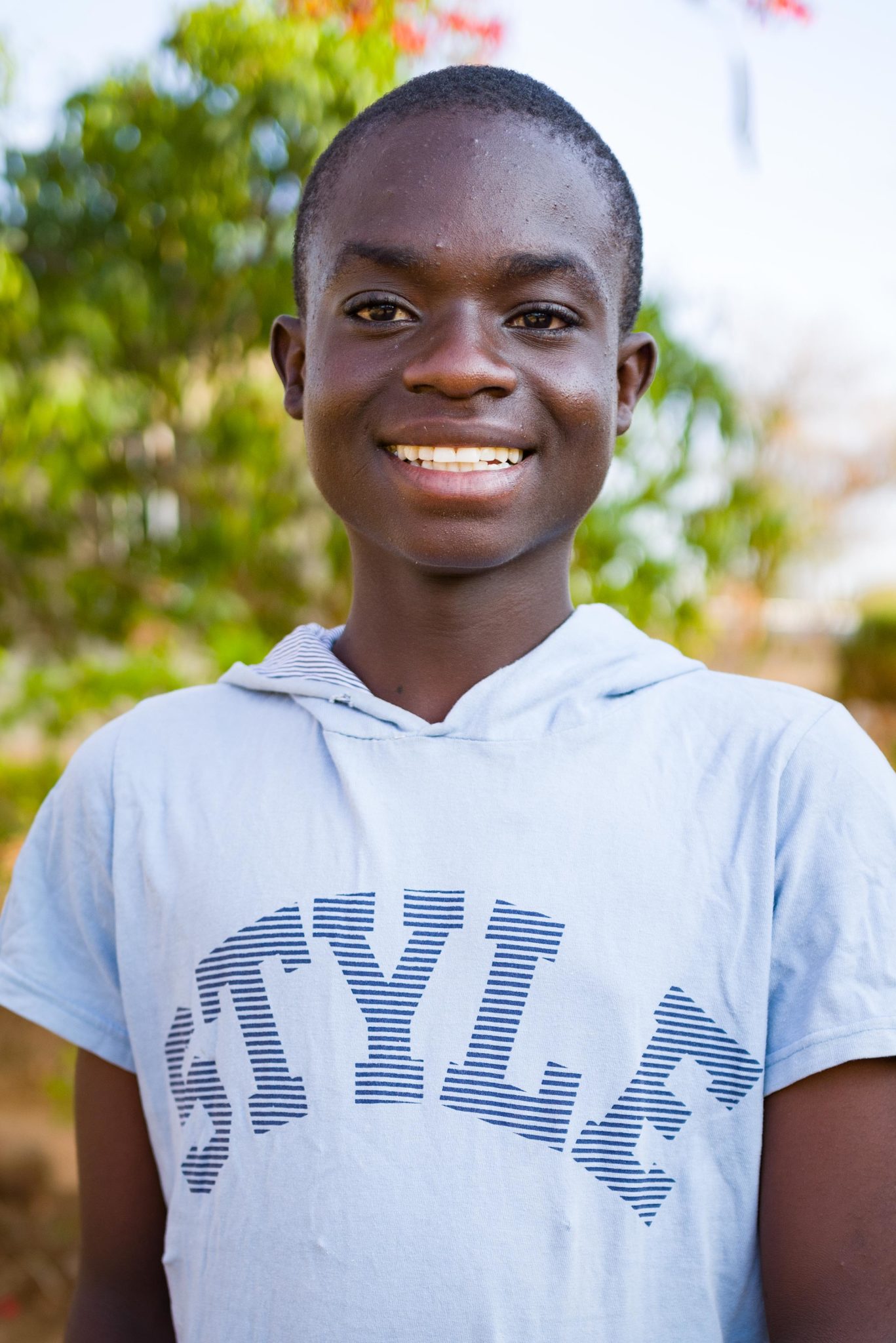 Four years later, Morris remembers his mother sitting to talk with him before they went to bed. "Remember your siblings," she told him, and tragically passed away due to high blood pressure the next day.
This was nothing but the start of many years of hardships and separation, especially when Morris was kept at his grandmother's house and away from his four siblings after his mother's passing. Although he has found Lloyd, his 15-year-old sibling, Morris is still unsure where his three other siblings are.
Morris' childhood years of hardship made going to school extremely difficult. "I started to think that my life is not going anywhere," said Morris to Dasha and me. He explained to us how his family members started treating him badly after his parents' passing and how we felt so lonely. "But God is good," Morris continued to say while he was reflecting on his life.
In 2020, Morris joined Every Orphan's Hope after hearing about their sponsorship program from a friend his age who used to go to school. Morris was thrilled about the idea of continuing his education again but he had to be sure. "I asked my friend who told me about EOH, 'How good is it?' She said it was EXCELLENT and I knew that this is where I wanted to be," he continued.
Later that week, EOH contacted Morris and asked him to come to visit. EOH never failed to support Morris. He was not only given sponsorship to help him with school fees but also asked to move to live there. "At first, I thought I could only come here for lunch. But, Auntie Marian came once to me and said, "Pack your stuff, you are going to live here!"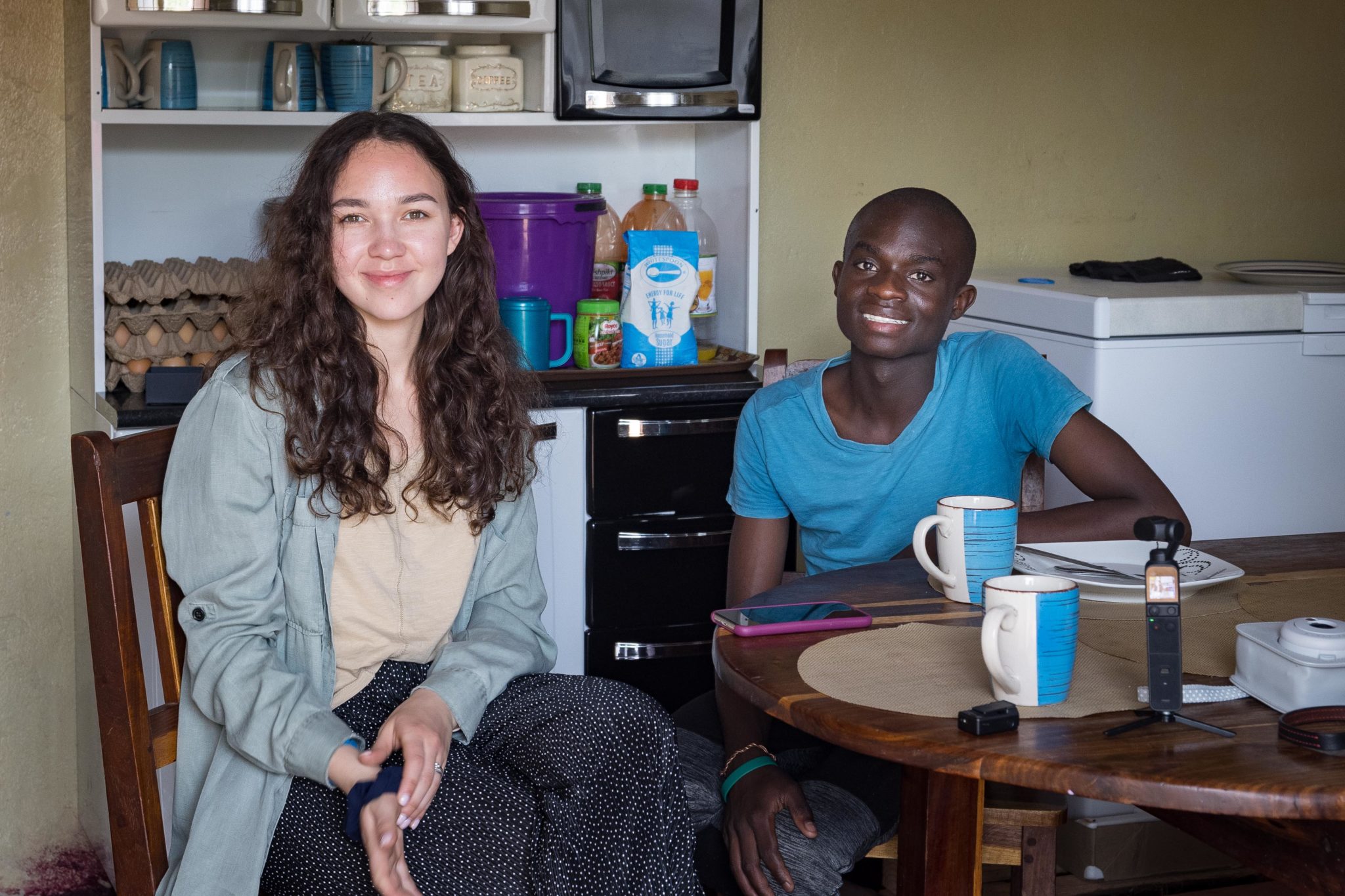 "I was so happy," continued Morris with a huge smile on his face, "I get along with everyone here. I have everything – food, clothes, a place to stay, and everything else I need for school."
Morris told us that he also gets along with everyone here at EOH well. One of the people he gets along with the most is his beautiful Mama, Bridgette. She does not only encourage Morris to continue his education but to also grow his relationship with God. "She tells me that people can know God from the way I behave, and she always takes me to church," he continued.
"I am not her birth child but she treats me like her own. We all love her! I know that she is always here for us. When I have the chance one day, I want to do everything for her in return," Morris promised without his smile fading for a second, "My mom was not with me but I found a mom now that I love so much."
Dasha asked Morris about his future and he immediately replied, "My future is bright!"
"There is so much that I want to do in my life, I want to bring all the lost sheep back to God. I also want to work in a clinic and help take care of babies and give them medicine for them to heal," continued Morris. Morris told us that he likes babies so much because they remind him of his lost siblings.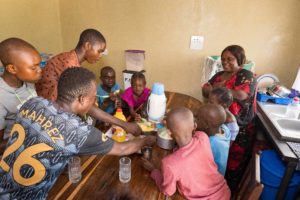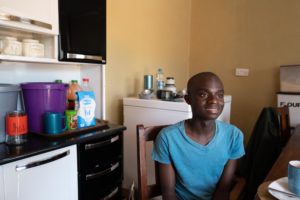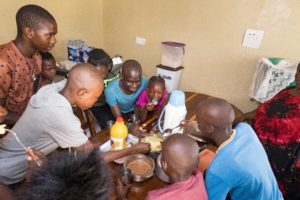 "I want to take care of them and show them that they can have a bright future as well," Morris told us, "I am HIV positive. This is why I want to take care of babies. I want to show them that we can live life to its fullest even when we are sick."
"I take my medicine every day. I have to take it. I cannot stop taking it because I would die if I do. But I love my life and I want other people to love their life too," Morris said with grateful eyes that reflect a heart of trust and thanks to God.
His trustful heart is also so full of the preaching of God's word. When he was given the chance, he immediately wanted to share his favorite Bible story with us, that is of Zakaria and Elizabeth and their birth of John the Baptist. Morris likes this story because he wants to be like John the Baptist and bring people back to Jesus too. He also believes in trusting God even when life does not work along with what we pray for.
"I prayed before joining EOH and said: I trust you, God. Like how you gave Zakaria a son, you will give me a small thing like this sponsorship," then he continued, "If I didn't trust God, I would have not been in Every Orphan's Hope today."
EOH rescues abandoned and orphaned babies who are in need of care through the Bethel home ministry.
They raise orphaned children who have no family to care for them in their widow-headed family homes.
They prepare young adults to navigate the school-to-work transition by mentoring them in the life skills they need to become self-sufficient adults.
Every Orphans Hope in Lusaka Zambia believes that God is a Father to the fatherless and intends for children to be raised in families, but in a fallen and broken world, that doesn't always happen. Orphanages are a temporary solution but cannot replace the loving care a child needs from a stable family. Since God adopted us into His family when we were alone and without hope, they believe that every orphan deserves to be brought into His family too. They pair one widow with up to 8 orphans to form a new family in each of their homes.