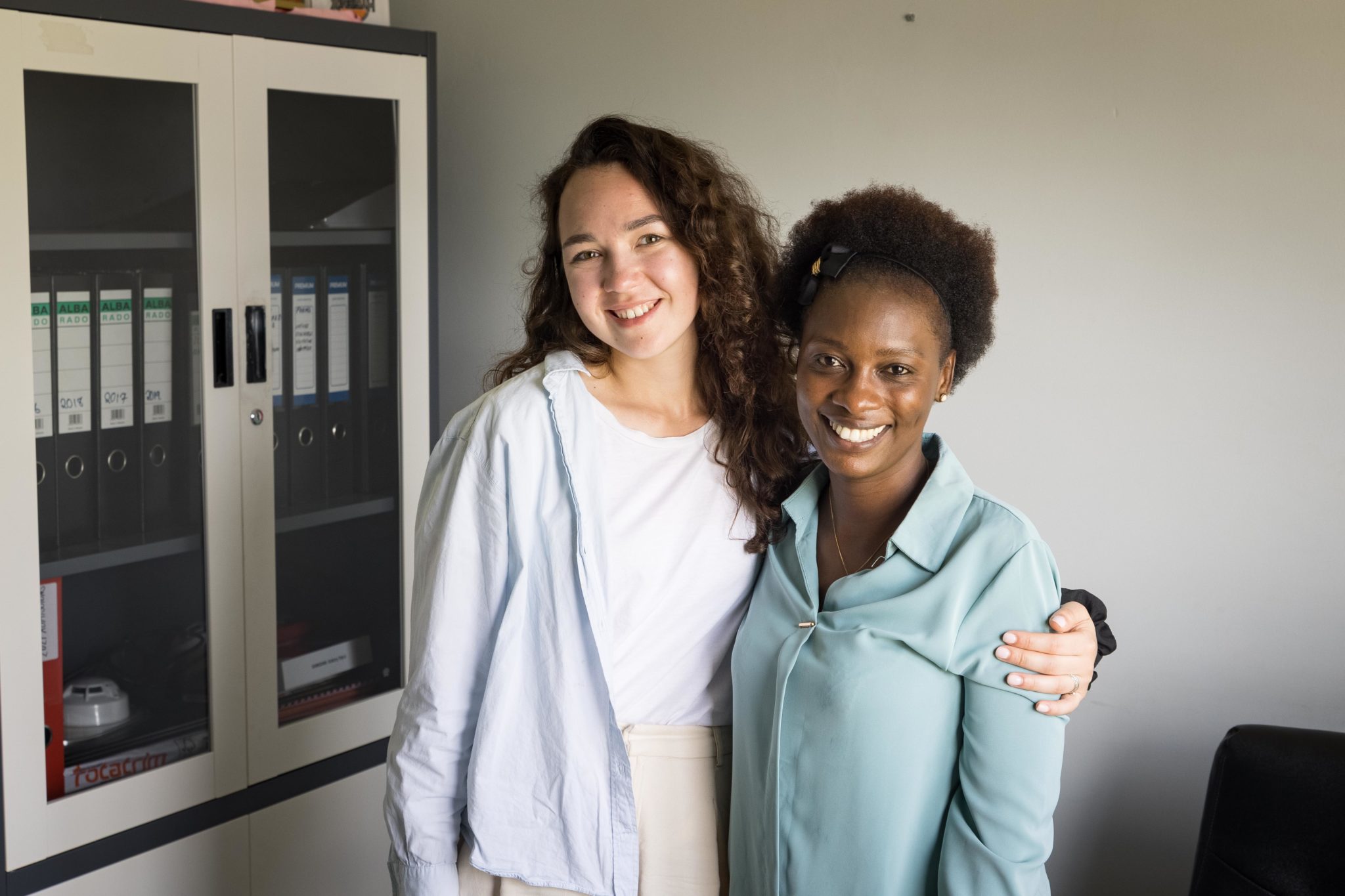 02 May

"There is so much suffering, what can we do?" The God story behind Bethel Baby Home and Every Orphans Hope
 Capturing Grace on a three week journey through Zambia, Zimbabwe, Botswana and Uganda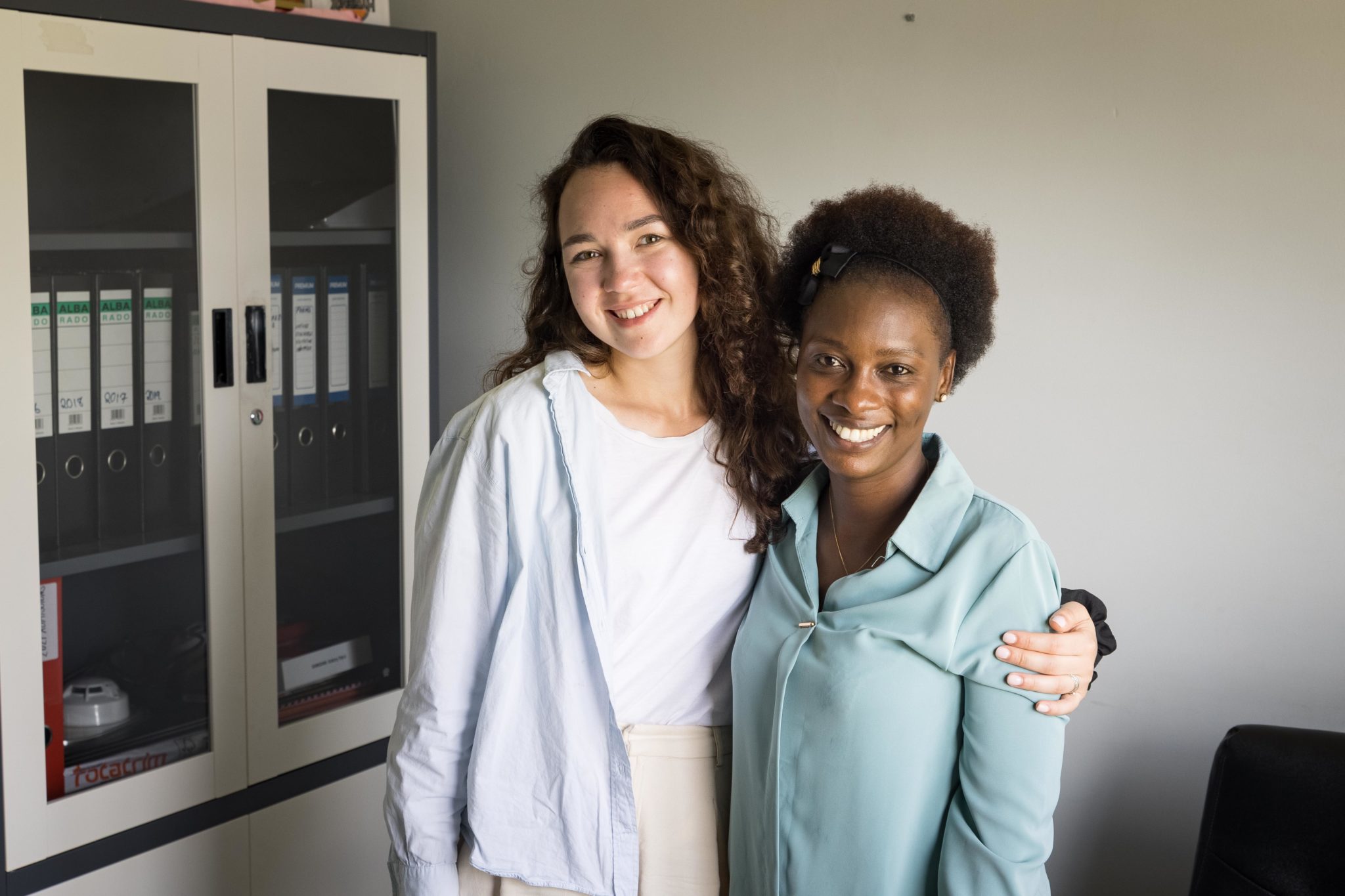 "There is so much suffering, what can we do?"
The story of a mission to rescue babies
Political unrest and safety issues on Zambian college campuses sent Helen Mumba to the US to pursue higher education. While at Criswell College in Dallas, TX, she received a bachelor's degree in Business Management and a master's degree in Counseling.
"Settling down in the US was never on my mind," said Helen to Dasha and me. "I had a very loving family back home and met my husband, who is also from Zambia in the US, and we decided to go back home together, with our first child," she explained.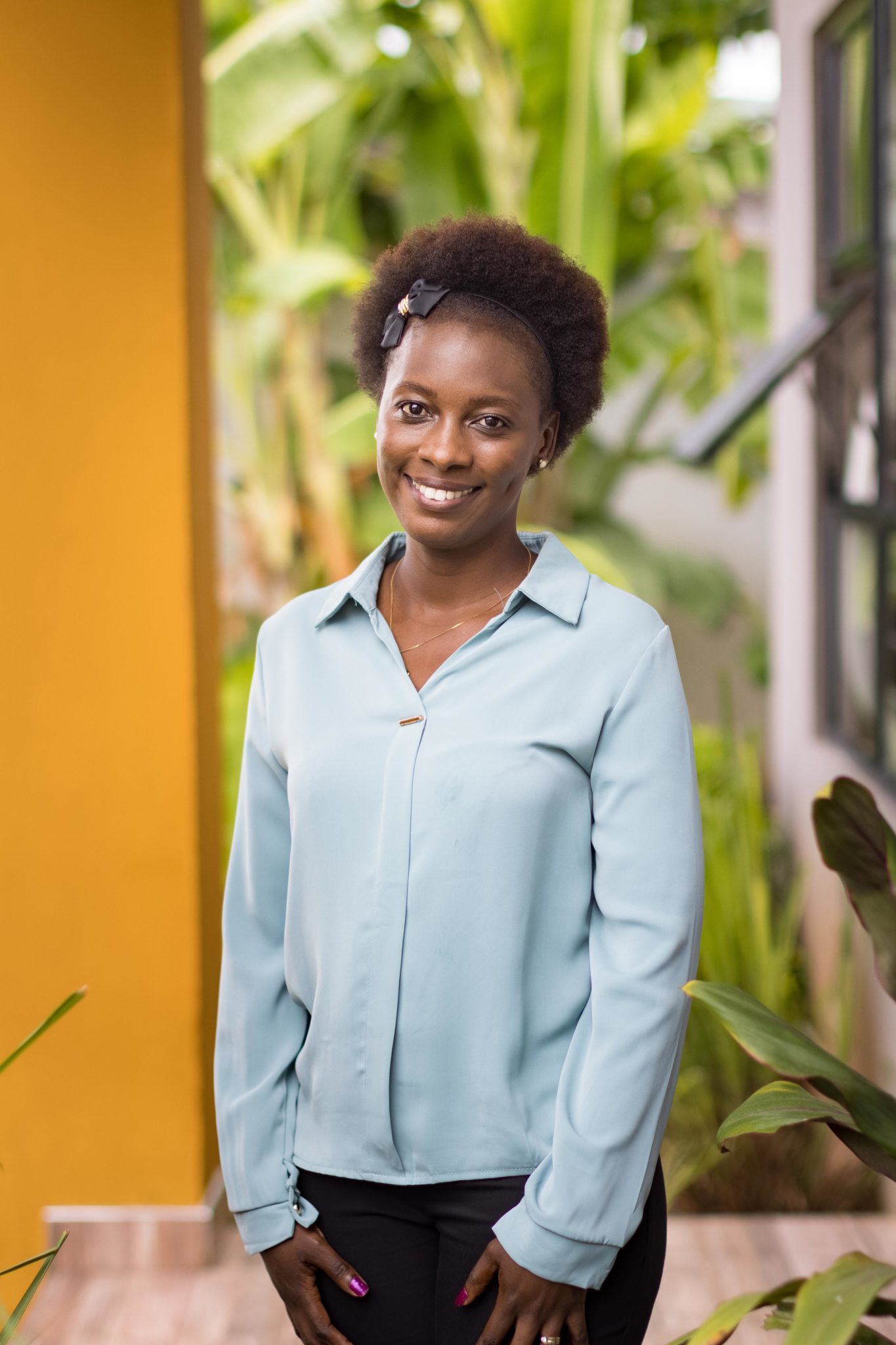 Before living in the US, Hellen only knew the harshness of Zambian life. But in the US, she experienced privilege, which gave her a new perspective when she returned home and propelled her to want to take action. "Things are bad here. People sometimes do not have a single meal for days. There is much suffering in our country. I wondered, what can we do?"
Even with two university degrees, Hellen struggled to find a job back in Zambia. But while her family was fighting to make ends meet, she could not stop thinking about all the Zambian children in the streets who were starving. Her sister Miriam, who lives in the US, would send her money, and Hellen would buy books and food and give it to these young children on the street.
Hellen began doing social work for a ministry. "I interviewed without even applying for the job!" said Hellen, with a grateful smile. While Hellen was learning how the social services system in Zambia worked, God was working to prepare her for something big.
Her heart continued to hurt for the starving children in the streets. "I always wanted to have a house for these abandoned babies," Hellen told us.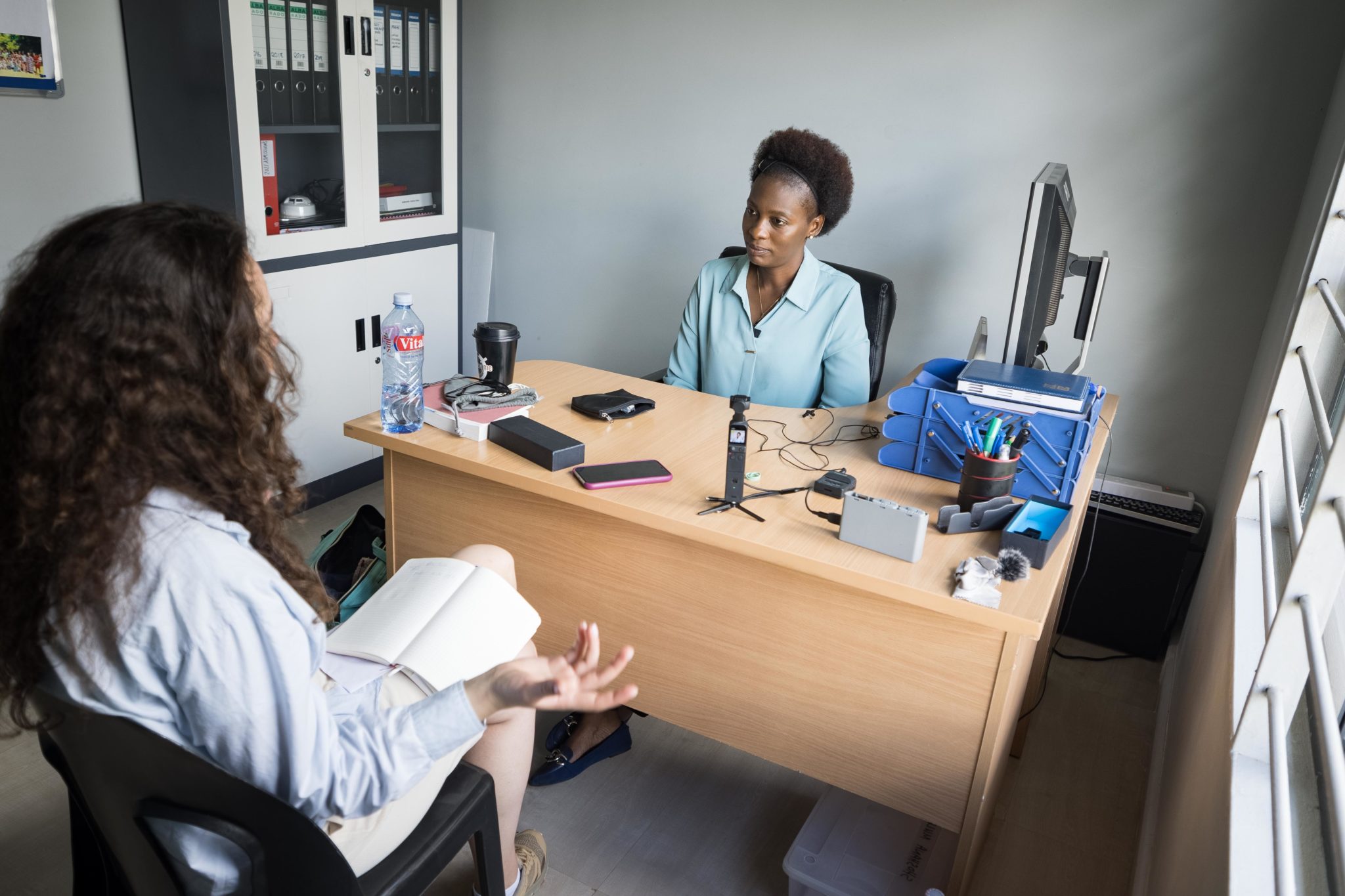 As it happened, an old friend owed Hellen's father some money and offered him a property with a home to pay back his debt. He accepted the offer and gave the house to Hellen's sister, Miriam. Miriam quickly called Hellen to tell her the good news! Hellen's dream of caring for abandoned babies can become a reality!
At this point, Hellen loved her job and was finally financially secure. "Should I leave my job and start what God has called me to do for those who suffer in my country?" she wondered.
A short while later, Hellen welcomed three premature babies abandoned in a nearby hospital to her new babies' home.
Hellen recounts what happened. "First three, then five, then seven, then ten babies," continued Hellen, "The home started to grow, and God worked one miracle after the other to provide for us! People would come and ask us what we need and bring food to these babies!"
"Even when we thought that we could only afford fifteen children, we could not turn any baby down. How could you say no to these beautiful little faces?"
"In 2017, we had 25 babies in the home. Now, we needed more social workers, caregivers, and drivers, and before realizing it, the financial burden grew like never before. Around the same time, the US church who supported us dropped their funding," continued Hellen, with her bright smile fading from her face.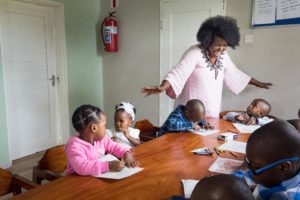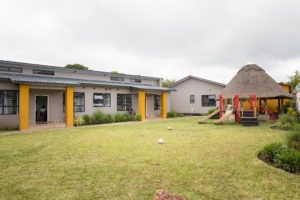 "I remember sitting with my team and telling them our situation. There is no money. But, nobody chose to leave, even when I asked them if they wanted to," she continued. "I prayed and prayed, God, did we make a mistake? God, these are your babies, your children. Where is the funding?"
"I remember a pastor visiting us one day, and I put a smile on my face even though I didn't mean it. We were in debt. The pastor pulled me aside and told me: 'God knows. He listens. It is going to be okay.'"
Tears ran down Hellen's face as she recounted the story. "These babies come here, and they are very sick. We took care of them but didn't know how much longer we could do this. We prayed, God, we are doing such a good job here. Where are you?"
Hellen's family began struggling financially again. Her husband was jobless, and they had to pull their three children out of school that year because they could no longer afford it.
"In December of 2017, my father-in-law called me and said I had to meet Gary Schneider, Founder of Every Orphan's Hope. Gary came to the Babies Home and told me that he couldn't promise me anything but wanted a list of groceries we needed. Then, a couple from Norway gave us $500, and I was able to pay the team their entire paychecks! God listens! He's in control!"
A problem was emerging as the babies grew up in the home. As they turned 5, there was no place for them to go. But little did Hellen know that God was working in the background to solve this problem and the ongoing financial burdens of the Baby Home. Through the Holy Spirit, God made it clear to Gary and Every Orphan's Hope that He desired to make Hellen's Baby Home part of the ministry.
By March 2018, the baby home was under the ministry umbrella of Every Orphan's Hope. EOH now met every financial need of the baby home, and the 5-year-olds would begin transitioning to living in family homes with a new mama and new siblings.
"What a miracle! God was listening all along. He is merciful, and he made a way where there seemed no way. You cannot imagine the burden lifted from my shoulders." Recalls Hellen.
In 2020, thanks to generous donors, Every Orphan's Hope built four brand new homes for the babies, increasing the care capacity to 40 babies! Hellen and her team chose not to give up on God's plan even amid tremendous turmoil and doubt. "LOOK AT THIS PLACE NOW!" Exclaims Hellen.
In talking about the future of orphan care in Zambia, Hellen explains, "We understand that the best place for any child is in a home and family. But in Zambia, some people simply can't afford another mouth to feed. The demand for care is massive and has worsened with the COVID-19 pandemic. We need places like this Baby Home now, but I pray to God that they are no longer needed one day. I pray for a Zambia without orphans."
After hearing Hellen's emotional journey, Dasha and I were speechless. Stories like hers bring us awe before our heavenly Father. We thank God for being so faithful to Hellen and His precious babies.
As the need for orphan care continues to increase in Zambia, would you join me in praying for Every Orphan's Hope? Please lift each of these little ones in the baby homes and family homes to grow up knowing that they are loved and cared for by their heavenly father.
EOH rescues abandoned and orphaned babies who are in need of care through the Bethel home ministry.
They raise orphaned children who have no family to care for them in their widow-headed family homes.
They prepare young adults to navigate the school-to-work transition by mentoring them in the life skills they need to become self-sufficient adults.
Every Orphans Hope in Lusaka Zambia believes that God is a Father to the fatherless and intends for children to be raised in families, but in a fallen and broken world, that doesn't always happen. Orphanages are a temporary solution but cannot replace the loving care a child needs from a stable family. Since God adopted us into His family when we were alone and without hope, they believe that every orphan deserves to be brought into His family too. They pair one widow with up to 8 orphans to form a new family in each of their homes.