07 Jul

Photographing for Fathers House in Freiburg Germany
Capturing Grace on a multi week journey through Germany, Austria, Slovakia, Ukraine, Poland and France.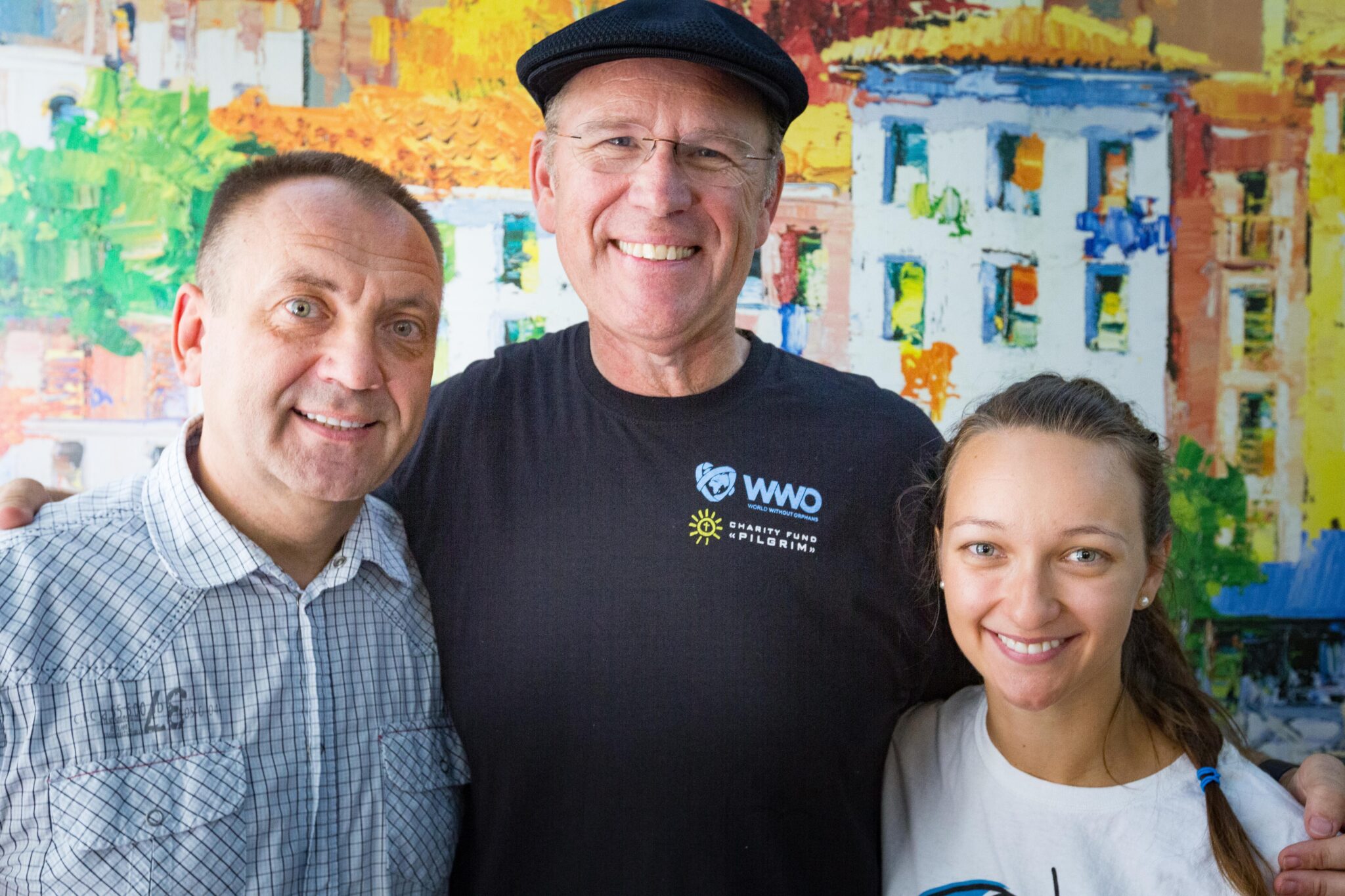 In 2017 I photographed at Father's House in Ukraine and It did not take long to understand why this special place in Kyiv, has ben called holy ground. 
Sitting across from Roman and his daughter Anastasia in 2017 during a 1 1/2 hour interview, I heard stories that stirred my heart. Roman's experiences were filled with unmistakable God moments that ultimately changed the life of this Ukrainian medical doctor. I listened in awe about the glimpse God gave Dr. Korniyko in 1995 of what orphans in his own city were experiencing. Children hiding in abandoned buildings, running in gangs, begging on the streets for food, atrocities too unspeakable for me to say. Through this glimpse, God gave Roman a heart that beats for saving the lives of children who have nowhere else to turn.
My return with Videographer Daniel Moon in June of 2021 to  capture the Fathers House story  was a dream come true. We could have never anticipated then that the country of Ukraine would come under a vicious attack from a evil dictator who seems bent on destroying this brave and courageous country that has fought so hard for their independence. 
All the Father's House children, necessary caretakers, and founder Roman have made it to safety in Freiburg Germany. They praise God for his protection and for the many unexpected blessings along the way. The trip was a grueling 4-day journey across uncertain terrain with limited provisions. However, the convoy came across many "Angels around us" as Roman put it. Contacts in Ukraine were able to organize police escorts for the 2 large charter vans who agreed to take the kids to safety (a miracle in itself!). Because of the escorts, the buses were able to pass by major traffic jams and avoid hours of waiting to get to the border. Despite issues with the buses and some drivers being denied passage through the border, God provided solutions with other buses coming in as backup and drivers carrying them for days to deliver them to safety!
Finally they reached their destination! In Freiburg, it seemed the whole city was waiting for them. They were amazed to see not only friends of Father's House but also city officials, doctors, cooks, and town people. The welcome was incredibly warm and loving. After a long, difficult journey, the kids were overjoyed and relieved to experience this kind of reception.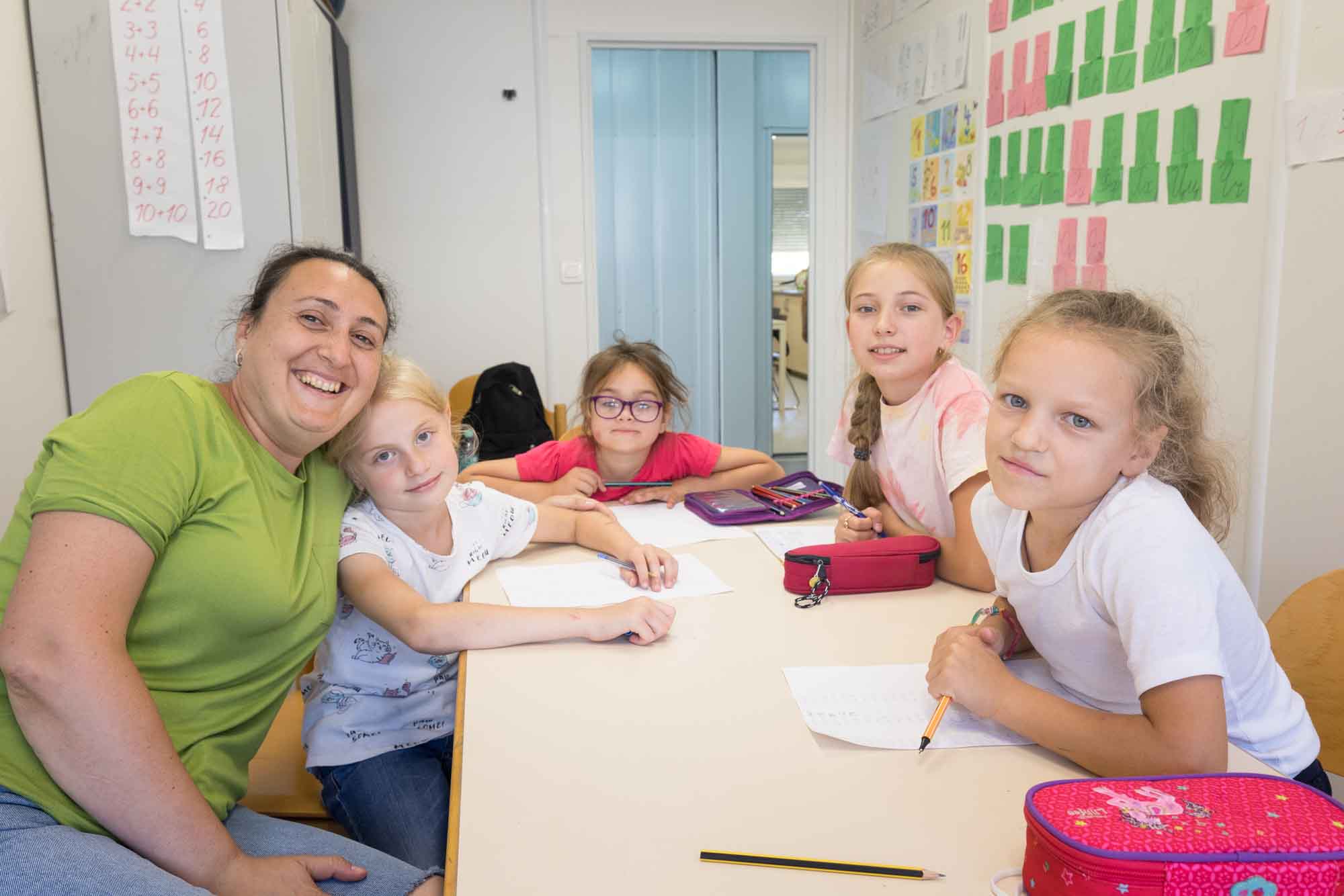 When they left, Roman took not only orphans from FH, but also children and families from the local area who wanted to evacuate Ukraine. Because of the amount of people (around 150 children and 50 adults), they have been split into 3 different refugee camps Freiburg. They are safe and provided for but since the time frame of this crisis is unknown.
Roman and his staff are working hard to provide feelings of security, warmth, and some level of normalcy to his Fathers House children for the long term (however long that may be).
My reunion with my Fathers House friends and families has been sweet and a bit surreal, these photographs are from my first day in Freiburg, Germany, spending time with some of my favorite people in all the world.
There is a story that I am very excited to share soon of a family from the US who is adopting two precious boys from Fathers House into their forever loving family. God is at work during these very difficult days, bringing good from evil.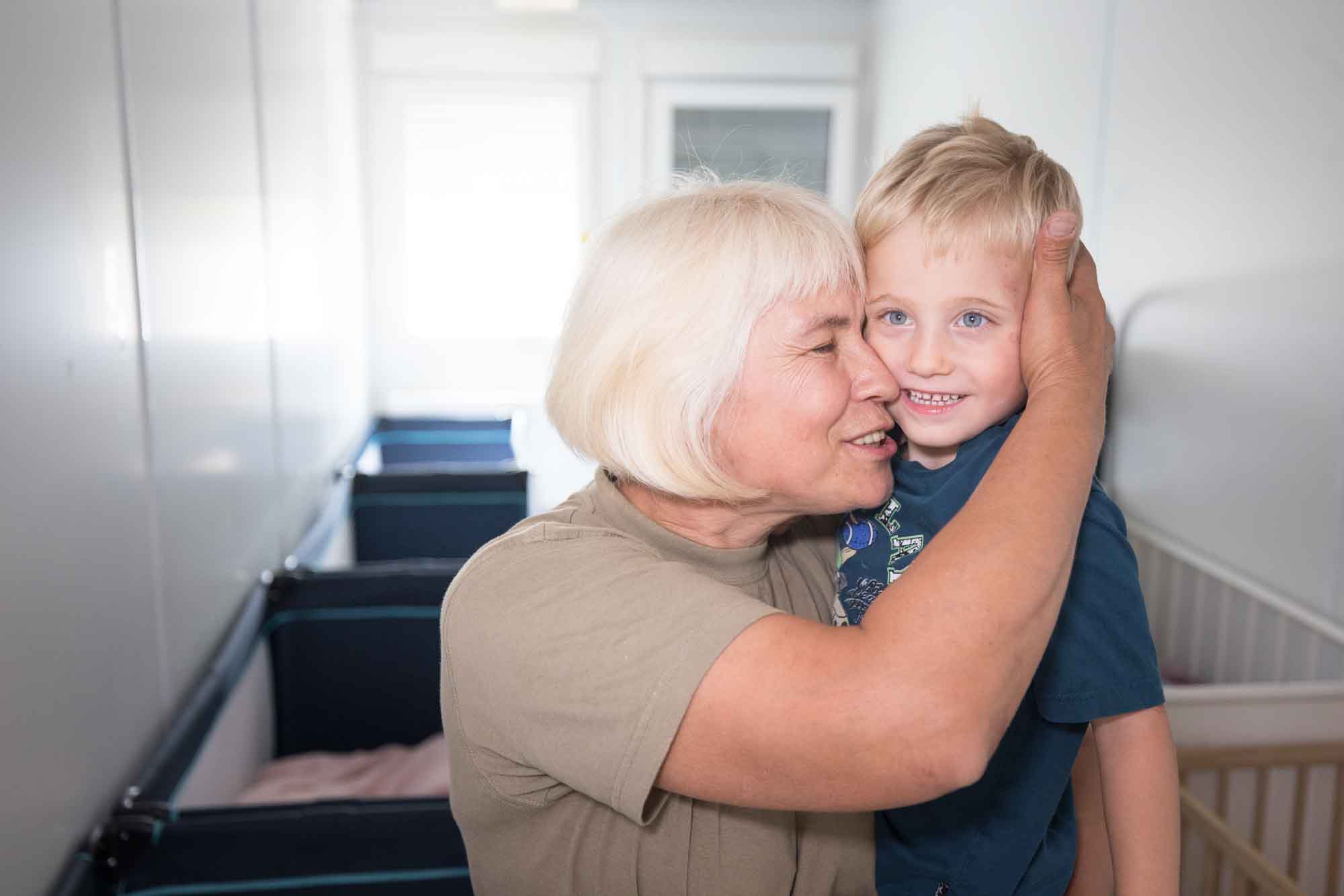 This first photo is of Ludmilla who worked at a children's home in Kopeliv, only twenty minutes from Fathers House in Kyiv Ukraine. 
Fathers House brought the children and workers with them when they evacuated to Freburg Germany due to the war. The children's home where they lived has since been bombed during Russia's vicious attack on Ukraine. 
It was a honor to meet Ludmilla today, they now live in Germany as refugees. Ludmilla, 4 year old Vanya and his 5 year old sister Maria are grateful to be alive today.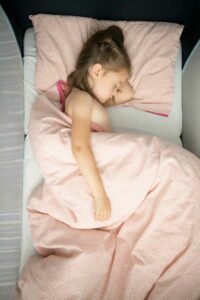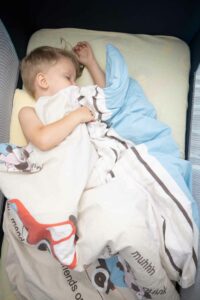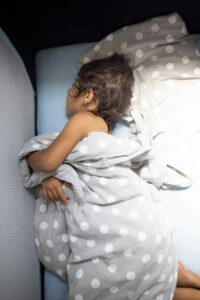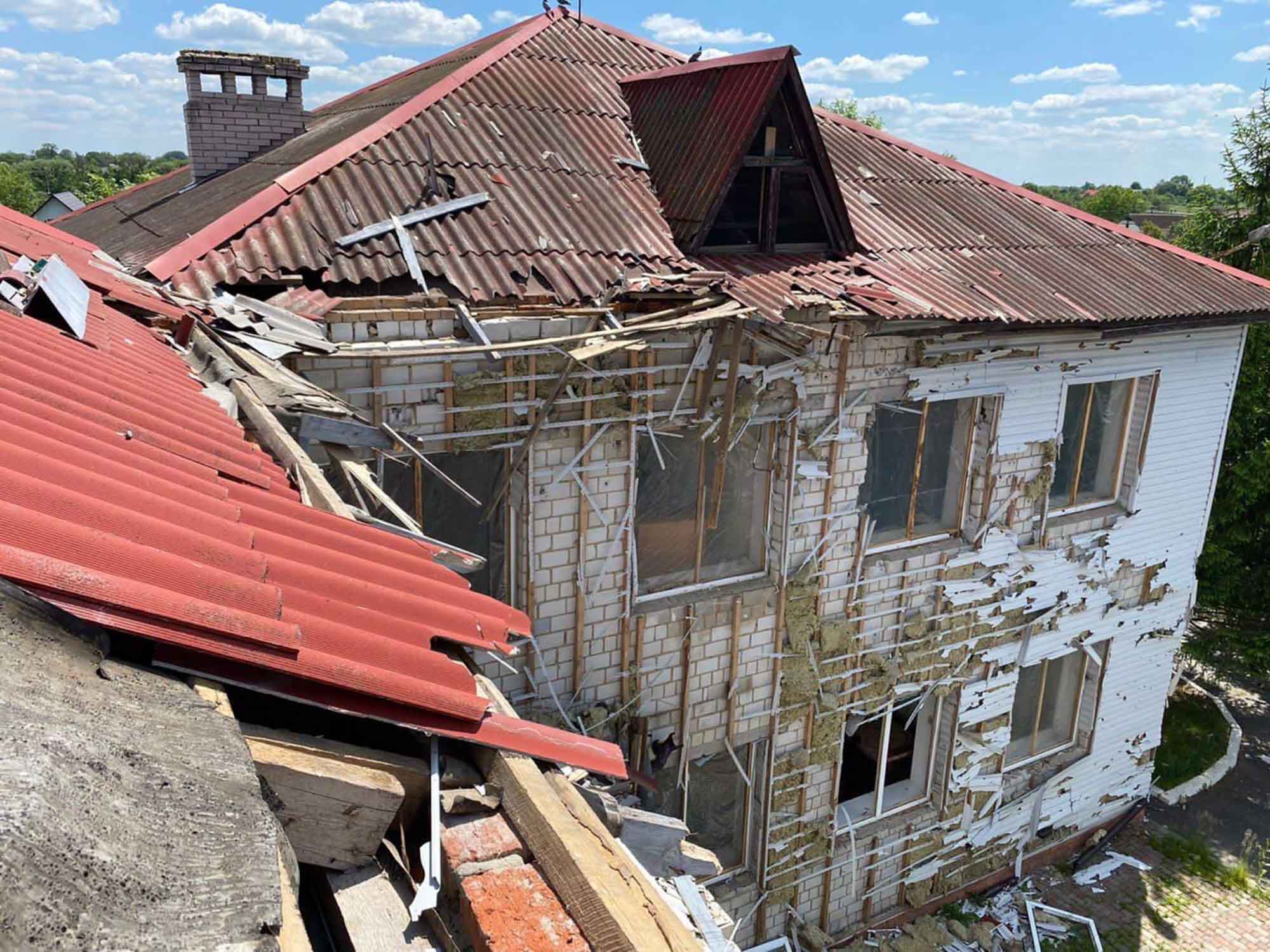 Placing children in forever loving families is the heartbeat of the Fathers House ministry. Today I had the privilege of witnessing the start of this dream come true for 12 year old Nikita and his 9 year old brother David.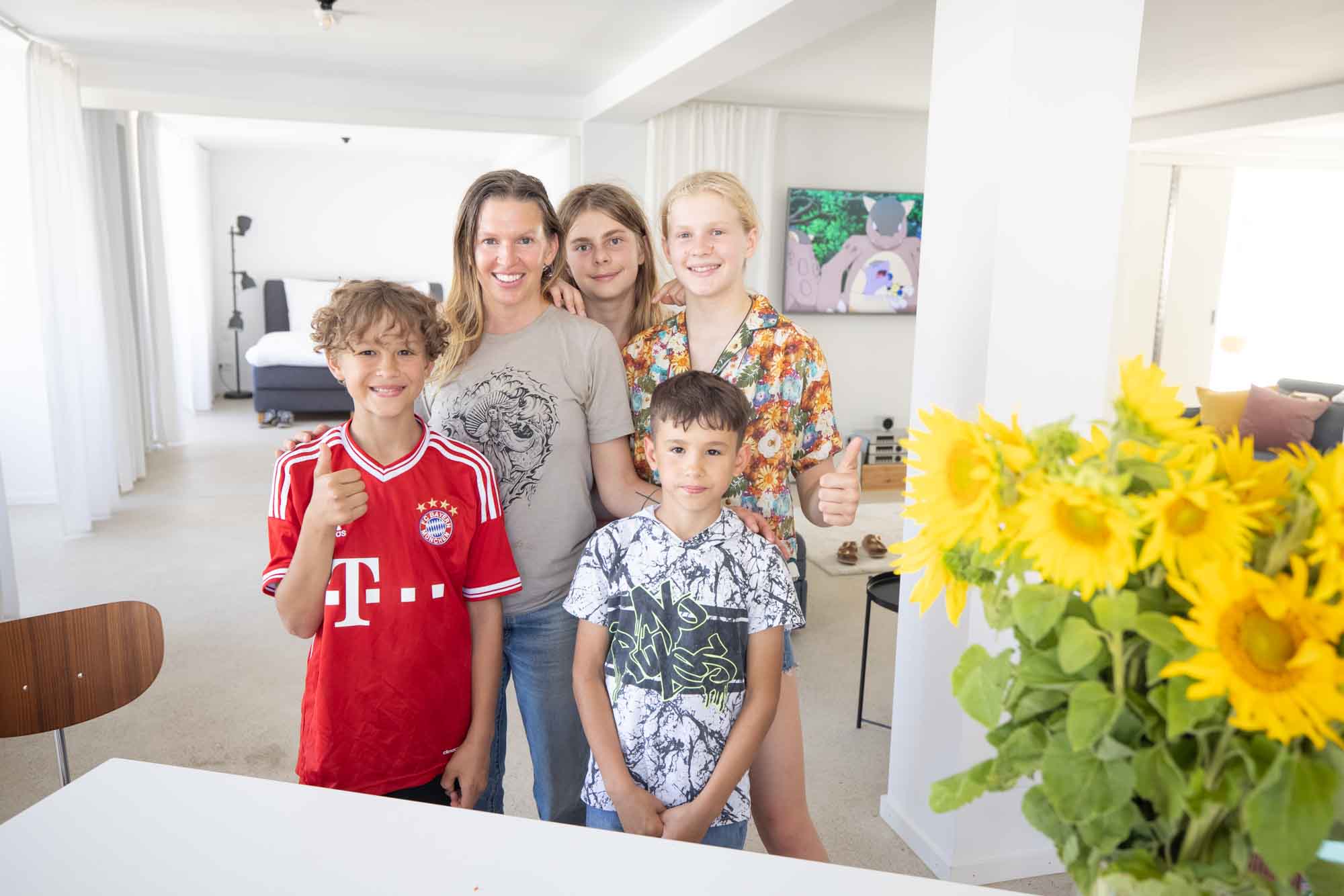 I first met Nikita and David at Fathers House last year when I told the story of Grigoriy and Rita, one of the families that make Fathers House so special.
Grigoriy and Rita are a beautiful example of a host family that sacrificially moves into Fathers House with their own children. Together they blend in children who have been traumatized by abuse and abandonment, and care for them as their own, as they experience rehabilitation and adoption.
Nikita and David are two of the nine children that have been entrusted into Grigoriy and Rita's care. You can read this family's story on my blog.
Since last year, a vicious attack on Ukraine forced Fathers House to evacuate over 200 people from their home in Kyiv to a safe haven in Freiburg Germany. Freiburg is where I am currently visiting and it is an honor to share how God is continuing to work through Nikita, David, and their parents Grigoriy and Rita. I regard these parents as heroes who continue to provide the same loving care to Nikita and David as they care for their own 3 children. Yes, that's a family of 14, living as refugees in very cramped quarters in a foreign country.
When God moves on the hearts of people to adopt, all manners of impossibilities become possible. Thankfully, God spoke to a sweet family in southern California, changing an impossible circumstance into a beautiful relationship with Nikita and David, currently refugees in Germany.
After Betsy Ginn heard her pastor share the story of the evacuation of from
Fathers House in Ukraine to Germany, her heart opened wide to meet the need. No matter what she read or listened to, all she could hear and see was God's plan for her to be a part of Nikita and David's life. 
During Betsy's morning times with God, she has had a tradition of opening the Bible and letting God guide her eyes to the scriptures He wanted her to read. Day after day, the Scriptures contained undeniable references of God's plan for her to adopt Nikita and David. 
When Betsy and her husband Stewart were ready to take the next step, they reached out to Fathers House to learn the process for adopting Nikita and David. They learned since the children are living as refugees in Germany, adoption is not an allowable option, such are the setbacks of living in refugee status. 
Betsy and Stewart were undeterred. and They volunteered to travel to Germany and live in Freiburg for a month or longer, caring for Nikita and David as their own, and trusting God to provide a path for adoption. This plan also allows for a gradual integration of Nikita and David into their family. 
Betsy and Stewart have spent countless hours on their knees in prayer, preparing their family for this transition. Before arriving in Germany, they lovingly prepared books for Nikita and David that tell the story of their family, books that Nikita and David embraced. God has allowed their hearts to look forward to this day, of being together. as a family, as much as the Ginn's. 
Betsy and Stewart know in their hearts that God has not started a path that he will not finish. They trust God, and they trust in his plan. 
Today I photographically documented the first step of this path, I know that it will have twists and turns, but it is clear from the joy I witnessed through the lens of my camera that this is God's plan and His plan is good. 
In the midst of unspeakable evil in this very broken world, our faith in God can still produce good from evil, joy from sorrow and beauty from brokenness. 
I invite you to learn more about how you can be a part of the Fathers House ministry during this very difficult time –
I am so grateful to videographer Daniel Moon for joining my Capturing Grace team to Kyiv Ukraine in 2021 to make the this video of the Fathers House story.