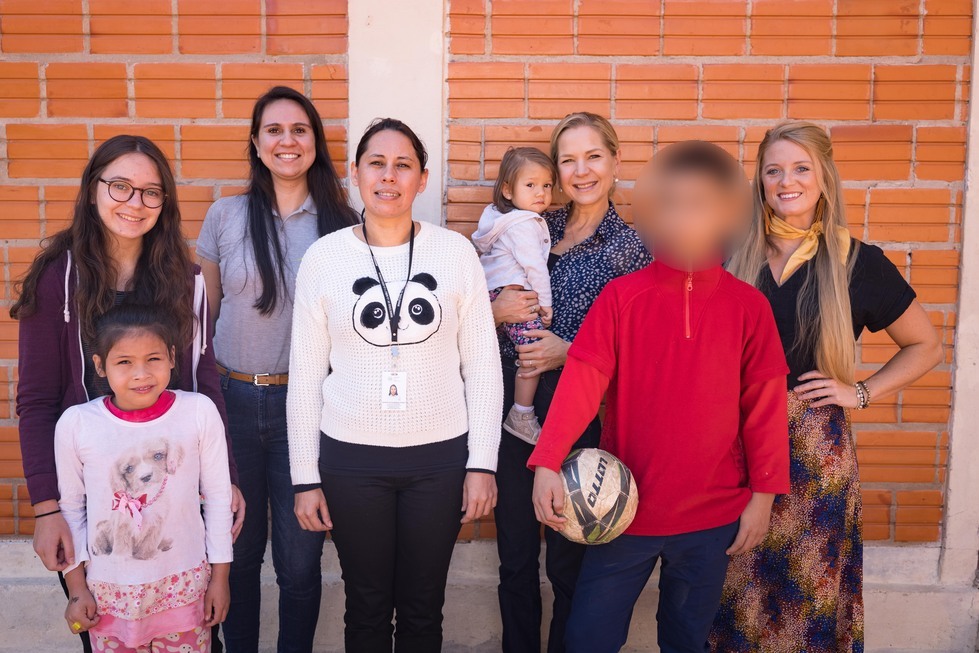 21 Feb

A mother and father said "yes" to opening their arms like Jesus to the least of these, will you?
From my time in Paraguay – Capturing Grace for Paraguay Protects Families.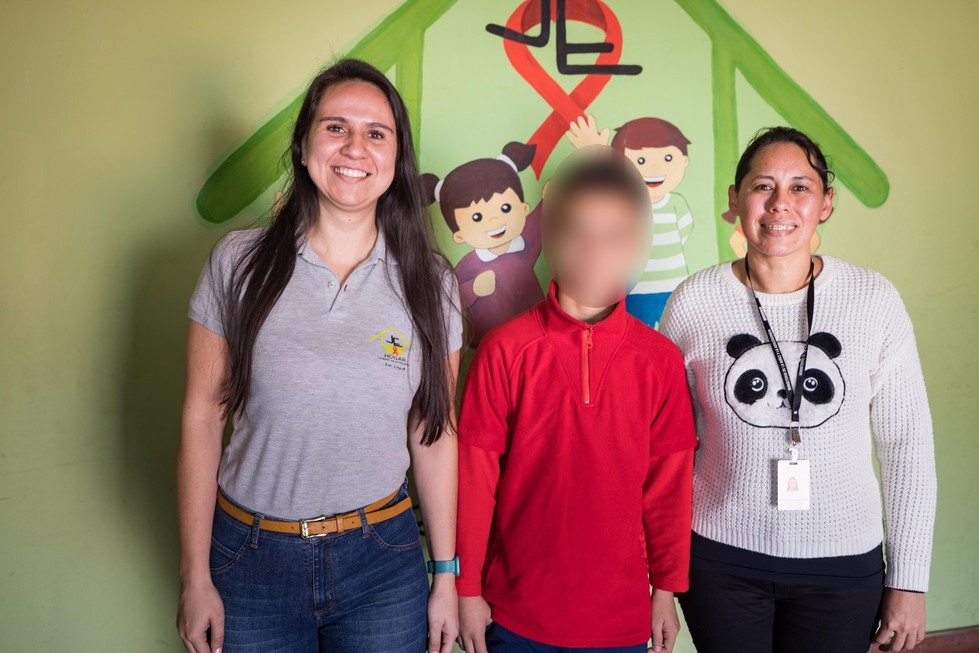 Story of Alex as told by Noelia Estigarribia (far right), a caseworker from Paraguay's Adoption Center who works tirelessly with Luz (far left) from the Hogar Jardín De Esperanza (Garden Of Hope Home), a ministry devoted to caring for orphans who are HIV positive and finding forever loving families for them.  
It required a public call.
It took a search for a family.
It wasn't easy.
But it was worth it.
It took hiding the defining characteristic so that a mother and father could fall in love with the boy, instead of fear of his positive health test.
The mother and father listened and acted.
They said yes to getting to know Alex. They wanted to know about him and his character. Without knowing he was HIV-positive, they answered the call to love a young man that God created. They said "yes" to a child of that age and interests, and God used their obedience.
Yet from the beginning, even knowing Alex's HIV-positive diagnosis, the mother and father wanted to love him as their own son. They wanted to accept him into their family. They wanted to get to know him. They wanted to be like Jesus welcoming the children into His arms.
And when Alex began to get to know this loving mother and father, it was a direct match. 
"From the moment that he was first introduced to his potential future parents, it went very well. There were no interruptions or difficulties" Noelia, his case worker, shared.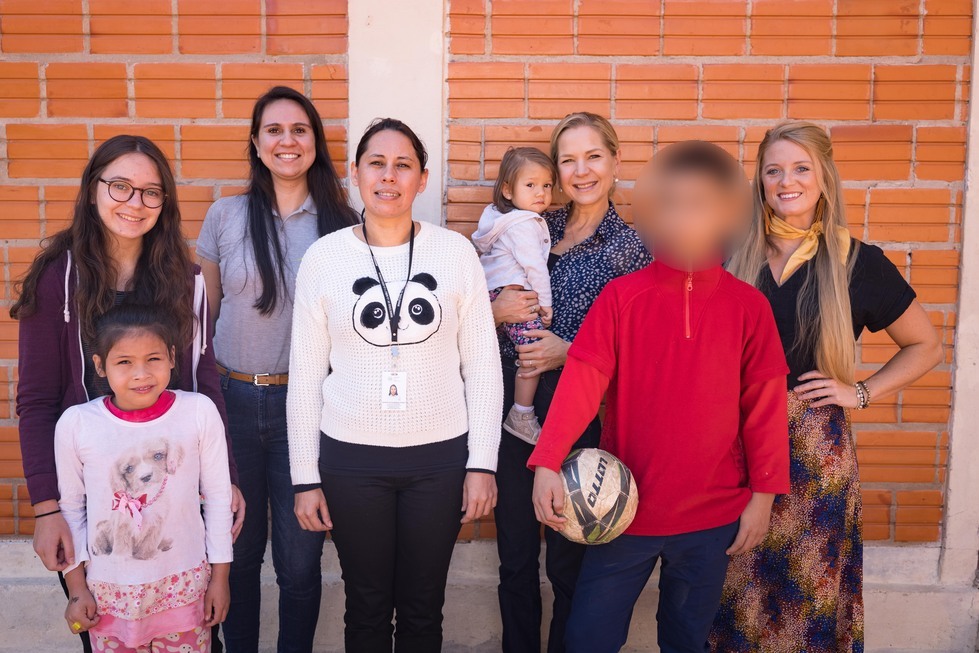 "We really loved Alex so much, he was really special to us," his new parents shared. "He is very loving and very intelligent. And he always wanted a family."
While he stayed at the group home, the home's coordinator loved him as best as she could. "He would go with us over the holidays, and he loved it!" 
Yet once this loving couple said "yes" to getting to know Alex, his dreams were coming true. Noelia, his caseworker from Paraguay's central Adoption Center, shared, "he was so, so happy, and very excited, but also sad! Since he would not be able to see his caregivers at the Home anymore, who he loves very much."
Yet he comes back to visit his caregivers often. Alex appreciates everything his caregivers did for him, yet is so happy that he has a forever family. "He can live well," Noelia shared with confidence.
Paraguay Protects Families partners with parents just like Alex's to be aware of the orphans and foster children. There are still girls and boys like Alex who are dreaming of having a forever mother and father.
They are waiting.
They are praying.
Will you answer the call to love a child like Alex? 
Contact Paraguay Protects Families today.
ABOUT THIS SERIES OF STORIES FROM MY TIME IN PARAGUAY, PHOTOGRAPHING FOR PARAGUAY PROTECTS FAMILIES –
As the founder of Capturing Grace, my passion is to provide photographs and stories to ministries that are making a difference in a global orphan crisis that exceeds 150 million children worldwide. My heart beats for helping ministries share their story of "changing lives in Jesus name." 
Last year I accepted one of the most challenging assignments since starting Capturing Grace 8 years ago. 
For years I have longed to tell the story of the work that Anja Goertzen, her husband René Gaona and other incredible local leaders in Paraguay are doing, to help children, youth and vulnerable families, through their ministry of Paraguay Protects Families (PPF) movement. PPF is a national network of churches and organizations, connected with the global movement of World Without Orphans.
I am so grateful for the ringside seat that God provided my Capturing Grace team member Mallory Jones and I last August in Paraguay. Together we conducted over 30 interviews, creating stories that will assist Anja's ministry communicate the life-changing impact of PPF. 
Collectively, the ten stories I will be sharing on my Capturing Grace blog will provide a glimpse into a much bigger story that only God could write. Speaking into the life and heart of 10 year old Anja over twenty years ago, God created a spark that has evolved into a fire for orphan advocacy, a passion that has only grown stronger through the work of Paraguay Protects Families.
The stories I will be featuring on my blog over the next two weeks were written from interviews that were broad in scope, taken from our time at an orphanage where God has illuminated a vision for a better way, to a center that works tirelessly to find homes for orphans with Aids. Mallory and I sat in the home of a successful politician who has bravely fostered children into forever loving families, and then, the sweet family who resisted the darkness that sought to envelope them from the earthly loss of their first foster child into a motivation to change the lives of 14 children that have experienced a love that heals in their home. 
At the core of each story was the impossible made possible, it is my hope that these stories will inspire others to step out of their comfort zone and respond to the call of helping children and vulnerable families who are in need. 
I would like to thank Capturing Grace team members Mallory Jones, Vlad Shelashskiy, Emma Lown and Dasha Shastun for making these stories possible through their work of interviewing, transcribing, writing and social media. I am so grateful to work beside them. 
These photographs represent moments from Paraguay that I will always be grateful for.