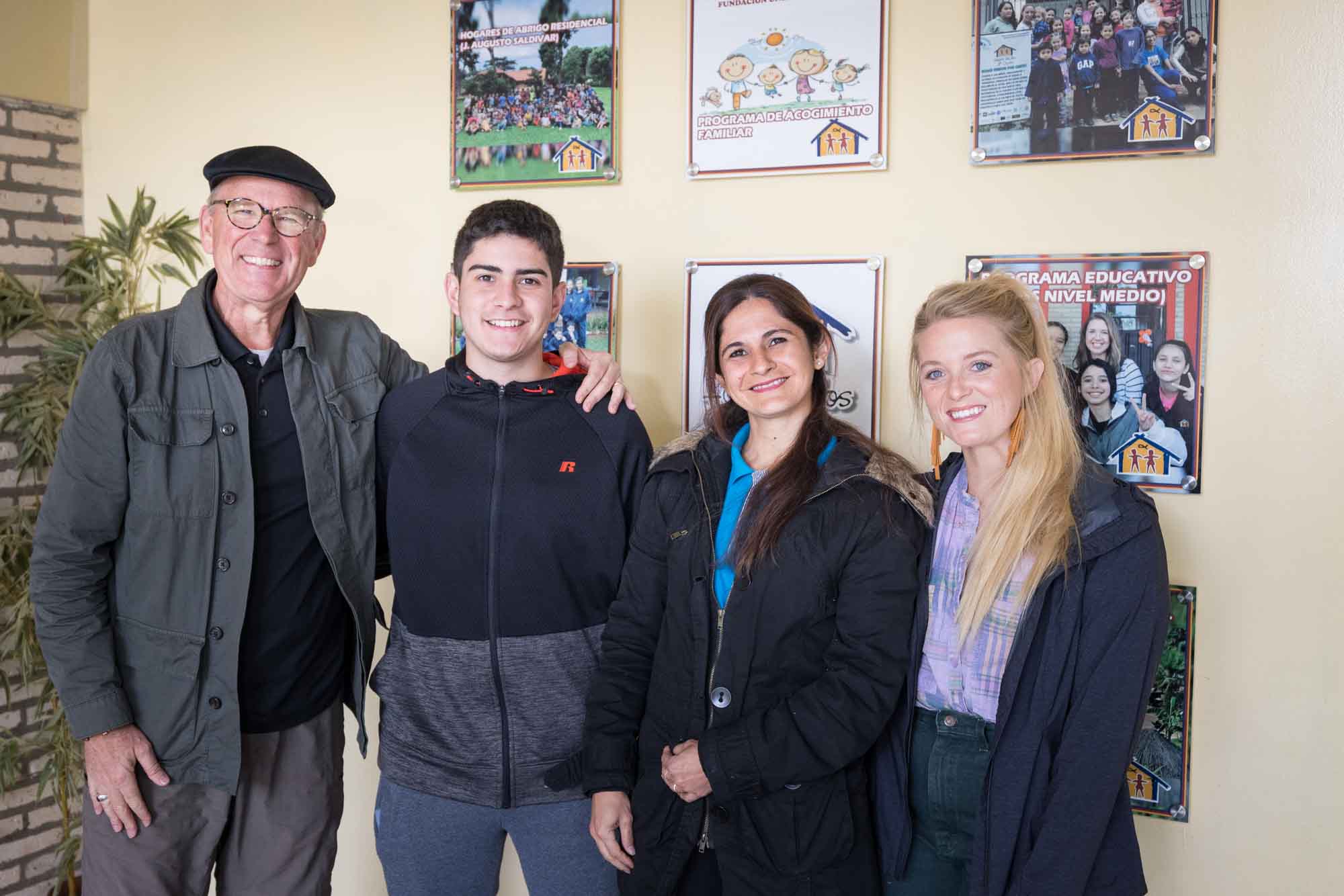 21 Feb

Desperate hearts turned into hope-filled prayers
From my time in Paraguay – Capturing Grace for Paraguay Protects Families.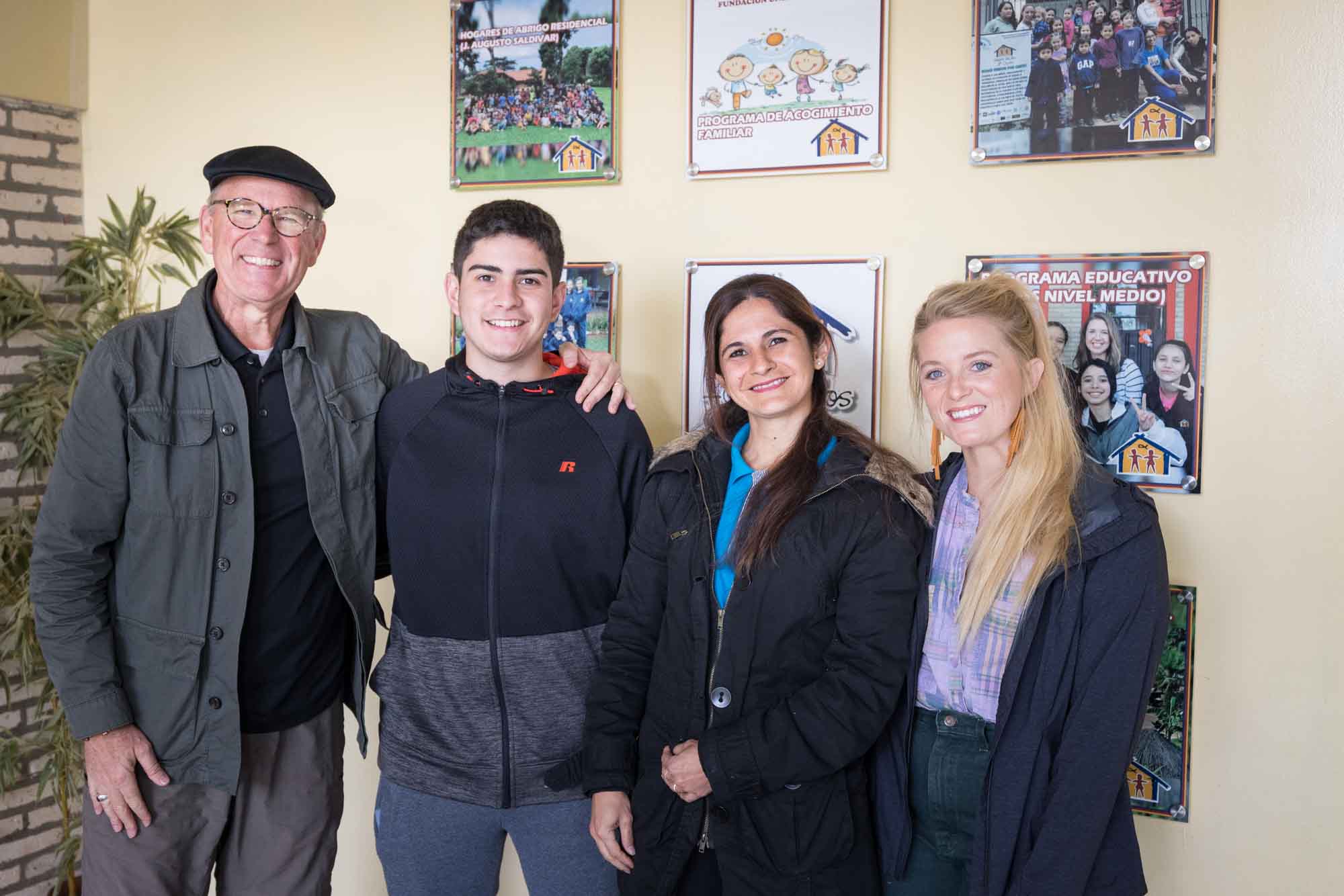 21 years ago, Patricia Bozzano had a dream to provide a home for children living as orphans.
Yet what started as a simple dream from Patricia Bozzano quickly became a reality in the home she shared with her daughter Valeria.
Patricia donated a meager amount of money towards converting their home to a children's home in Asunción, and the community simply followed suit with generosity.
"It started small, with twenty to thirty children," Valeria said. But as God continued to move in the community, the roster grew from one to one hundred children, to two hundred children, and counting.
"At the time, there was no law in Paraguay saying how many children you can have in a home," Valeria said. "So they just kept on coming."
The children come to the door of the home in Asunción, deeply wounded. Abused or abandoned, children flee to the home, seeking a safe place. They show up, broken, with desperate cries for help.
The staff at the United For Christ children's home welcome each child with open arms, school books, a warm bed, and full plates of food. Yet the staff can't dismiss the pain that penetrates the children's hearts.
Only God.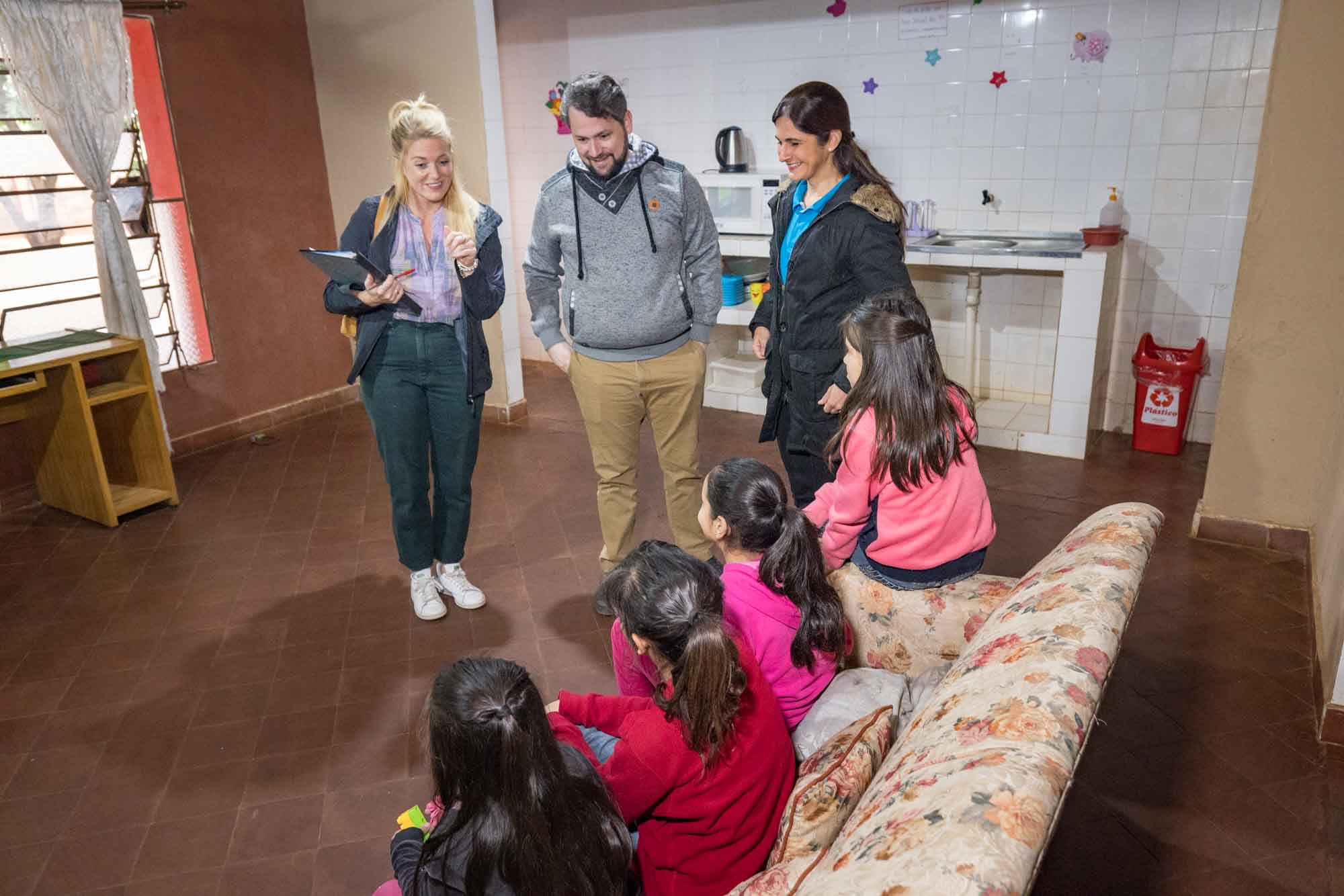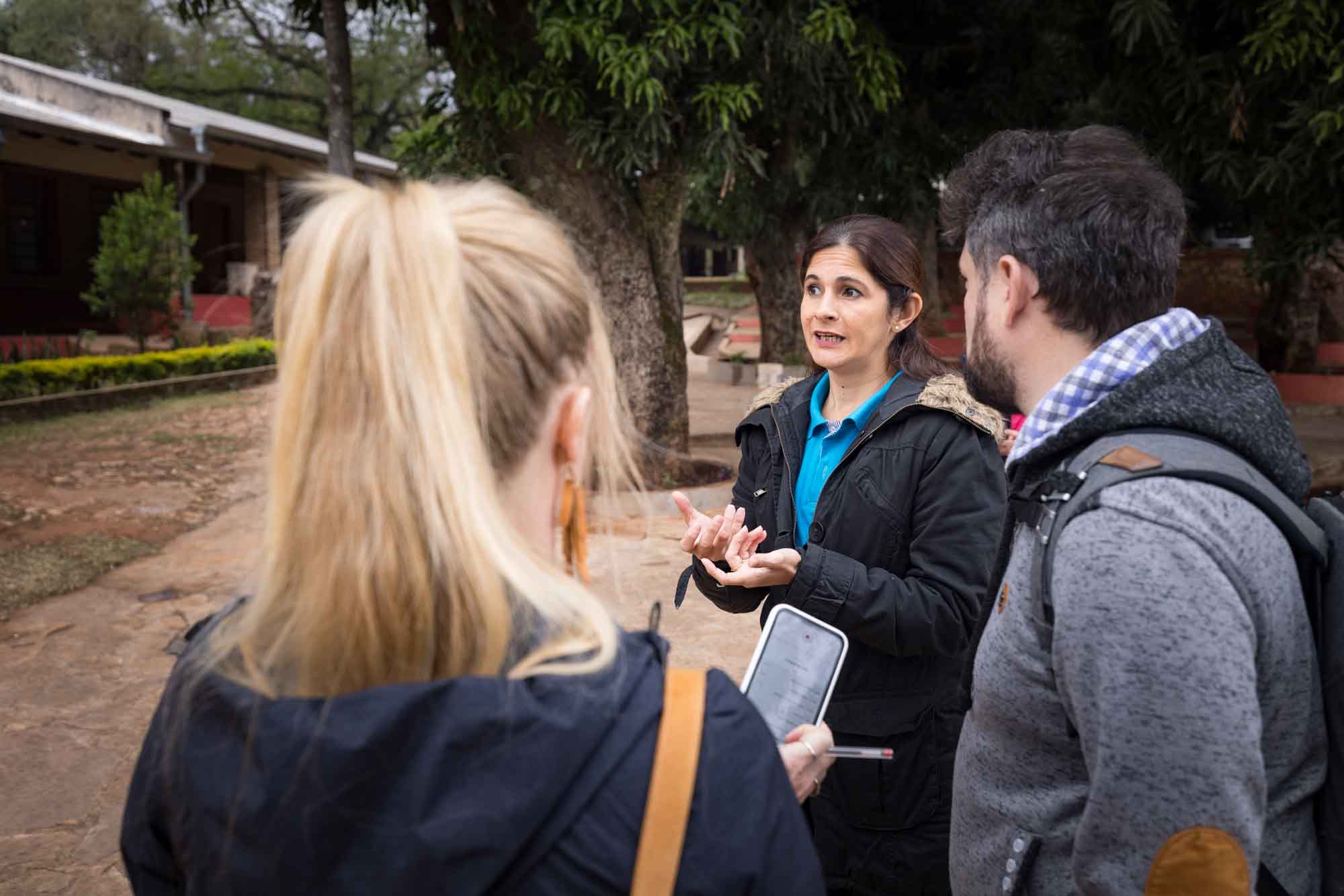 God is healer and provider. In prayer, the United in Christ church and staff constantly ask God, "How can we learn? How can we improve? Lord, help us to improve."
One answer to their bold prayers was Anja and the Paraguay Protects Families community. Anja and PPF came alongside the United in Christ home to serve the children of Paraguay and to walk with the children in need. With the support of PPF and its partners specializing in family-based solutions for children, the United for Christ institutional home was able to begin an outstanding journey of transformation to family-based care model (foster care and small residential units, alongside family reunification professional casework, prevention and more).
What originally was a daunting cost of $60,000 quickly turned into a representation of God's faithfulness.
"We are a group of people of faith, and we know that when God allows a problem to arise, He will also provide a solution," said Valeria. "In six months, we transitioned from a large institutional home to small residential care units," and only by the grace of God. Not only that–United for Christ was also able to develop their own foster care program, authorized by Government, to help children get out of residential and into safe and loving families, while they wait for their cases to be resolved by Courts.
Praise God, the United For Christ children's home has not only transformed into a more effective organization to provide care for children in small group homes and in foster families, children's lives are also being transformed. The children were able to receive more individualized attention and love in the ways they needed.
Valeria went on to share about the difficulty of systemic change in Paraguay. Even though a children's home like ours can provide loving care for children, they still need contact with other family members, they still need to belong and grow in a family. They still needed a community to raise them.
Thanks to the support of Paraguay Protects Families, the idea of connecting 'orphans' and vulnerable children with foster families was finally a realistic plan. The children's home could now become a landing spot, a safe place, an in-between, while finding children the safe and loving families they need.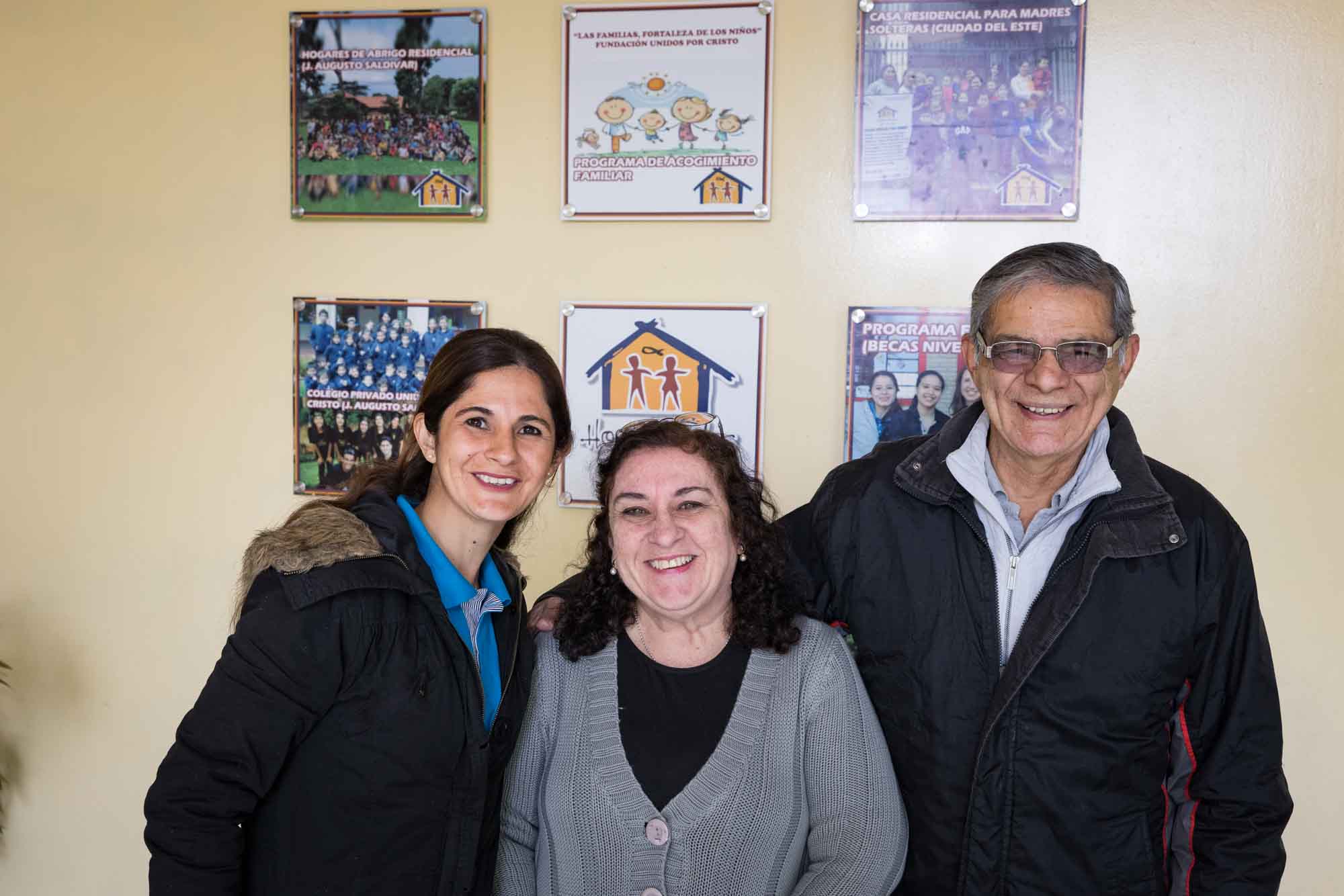 God designed families to have children, for a mother and a father to love and care for children within their four walls. The support of Paraguay Protects Families allows the United For Christ home to effectively steward this mission and love children effectively in the in-between seasons.
"Since the pandemic, there's been some setbacks, with a lot of families affected economically," Valeria shared. "Yet God has provided us with contacts with an organization that partners with foster families," Only God. God is still working, even despite a global pandemic. God is still working, caring for His children.
The United For Christ home started as a large orphanage-like children's home and it's only grown since. Now there are seven small residential homes for children, plans for an eighth home to open soon, and an ever-growing foster care program of 10+ families.
As part of PPF, the United For Christ home believes every man and woman is created in the image of God, and they deserve dignity and honor. Valeria dreams that one day they will no longer need to care for children in the children's home,  that every child can be cared for in a safe and loving family. They also have a program to care for young teenage mothers, as well a mentoring program for the teens that will likely age out of residential care with the help of PPF partner, Dulce Semillita (Little neighbors). 
The United For Christ team is growing, in more ways than one! "We have an organic garden and a small farm with small animals, because we want children to work and realize, 'you can do this, you  can learn different things and trades," Valeria said. The leadership recognizes the  importance of learning hands-on, and the garden and farm provide practical avenues for teaching.
Yet the United For Christ team isn't done serving their neighbors in Paraguay. "One of our visions as United For Christ has always been to be able to have a school," explained Valeria.
Today, what was a large institutional home is now transitioning to a multifaceted family-based model of care, an outstanding example. Only God.
Looking forward, the United For Christ team plans to increase sustainability in the home through a camp/retreat facility and other reliable channels of income.
Through the support of the community,  the United in For Christ team has provided scholarships for students to continue their education through post-secondary school. "Right now, we have nine university students: two in law school, two students studying kinesiology, one studying business administration, one studying psychology, and two in accounting.
The United For Christ children's home believes this is just the beginning of the work God has for them in store for loving children. Through partnership with Paraguay Protects Families, loving parents and families can be connected to children to seek more of God's will for safe and loving families.
ABOUT THIS SERIES OF STORIES FROM MY TIME IN PARAGUAY, PHOTOGRAPHING FOR PARAGUAY PROTECTS FAMILIES –
As the founder of Capturing Grace, my passion is to provide photographs and stories to ministries that are making a difference in a global orphan crisis that exceeds 150 million children worldwide. My heart beats for helping ministries share their story of "changing lives in Jesus name." 
Last year I accepted one of the most challenging assignments since starting Capturing Grace 8 years ago. 
For years I have longed to tell the story of the work that Anja Goertzen, her husband René Gaona and other incredible local leaders in Paraguay are doing, to help children, youth and vulnerable families, through their ministry of Paraguay Protects Families (PPF) movement. PPF is a national network of churches and organizations, connected with the global movement of World Without Orphans.
I am so grateful for the ringside seat that God provided my Capturing Grace team member Mallory Jones and I last August in Paraguay. Together we conducted over 30 interviews, creating stories that will assist Anja's ministry communicate the life-changing impact of PPF. 
Collectively, the ten stories I will be sharing on my Capturing Grace blog will provide a glimpse into a much bigger story that only God could write. Speaking into the life and heart of 10 year old Anja over twenty years ago, God created a spark that has evolved into a fire for orphan advocacy, a passion that that has only grown stronger through the work of Paraguay Protects Families.
The stories I will be featuring on my blog over the next two weeks were written from interviews that were broad in scope, taken from our time at an orphanage where God has illuminated a vision for a better way, to a center who works tirelessly to find homes for orphans with Aids. Mallory and I sat in the home of a successful politician who has bravely fostered children into forever loving families, and then, the sweet family who resisted the darkness that sought to envelope them from the earthly loss of their first foster child into a motivation to change the lives of 14 children that have experienced a love that heals in their home. 
At the core of each story was the impossible made possible, it is my hope that these stories will inspire others to step out of their comfort zone and respond to the call of helping children and vulnerable families who are in need. 
I would like to thank Capturing Grace team members Mallory Jones, Vlad Shelashskiy, Emma Lown and Dasha Shastun for making these stories possible through their work of interviewing, transcribing, writing and social media. I am so grateful to work beside them. 
These photographs represent moments from Paraguay that I will always be grateful for.