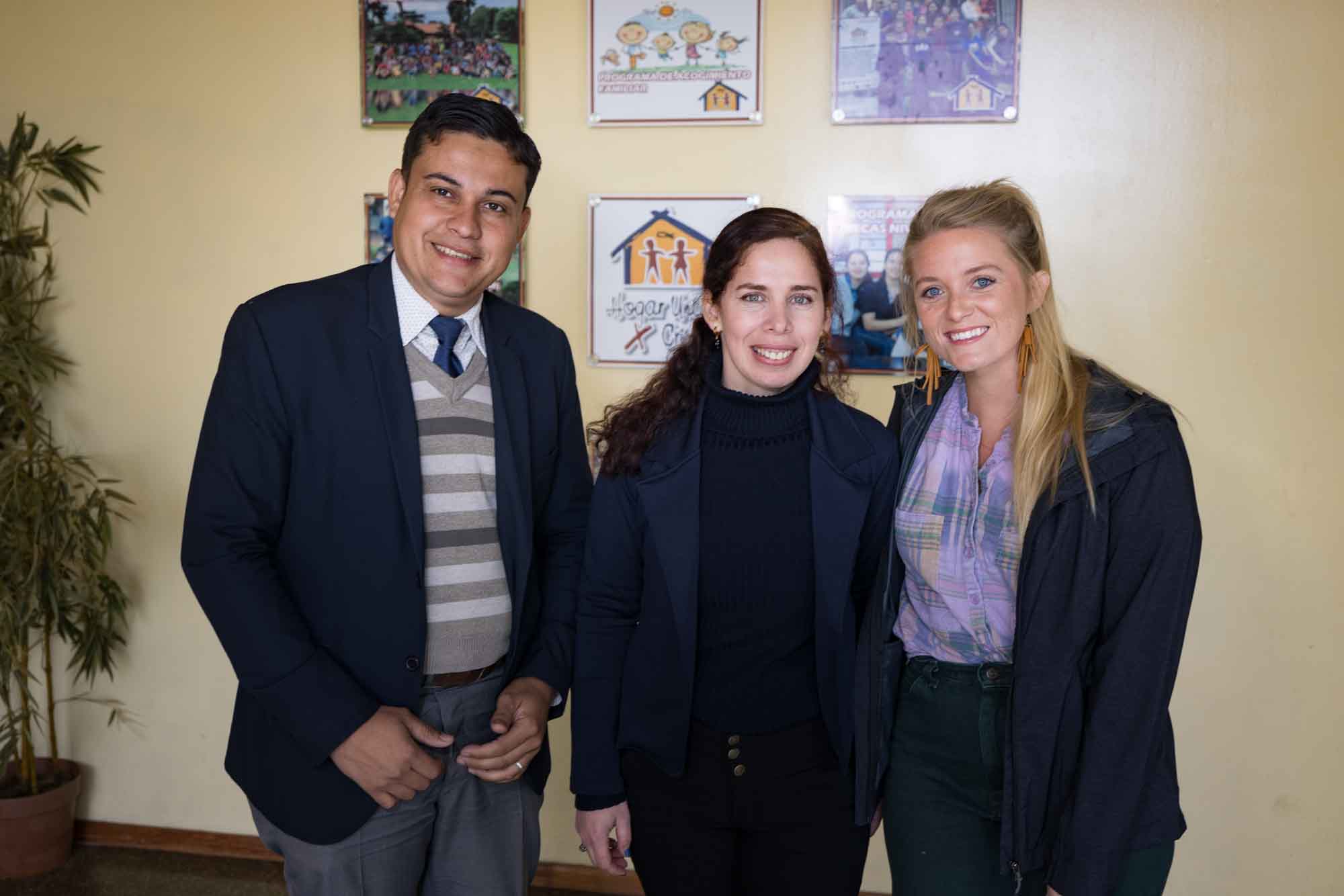 28 Mar

Oscar Lugo | Oscar's experience walking alongside growing families
From my time in Paraguay – Capturing Grace for Paraguay Protects Families.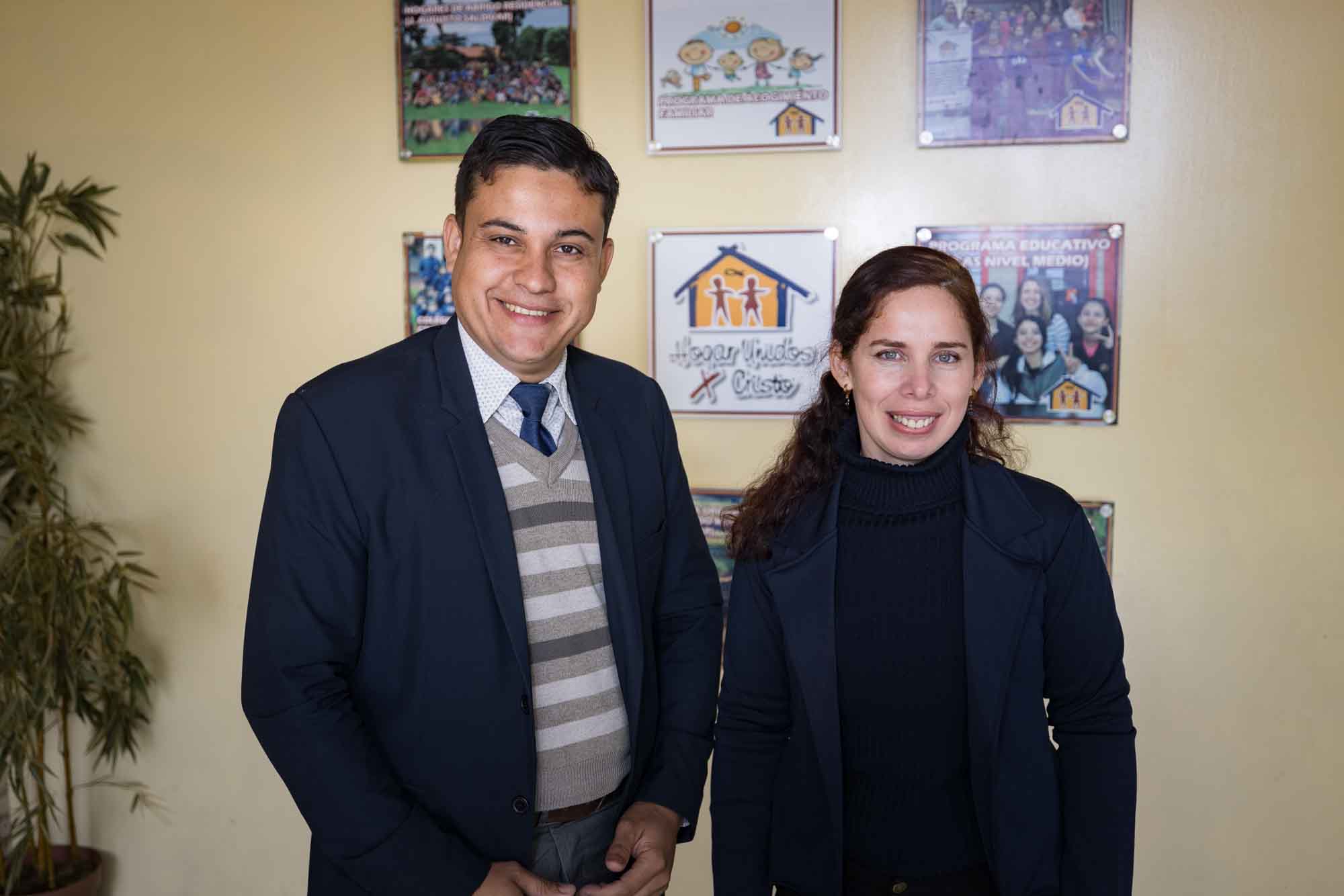 Oscar and the professional team of PPF partner have seen the power of family reunification, foster care and adoption. It's not just a legal transaction, but it's unlocking love within children and safe, loving families.
This professional team works not only for children and teens in the children's home, to assess possible family reunification or otherwise adoption, but also for the new foster care program that their organization has developed. Their reports are presented to the Court, to help make the best possible decisions for the children.
For one group of siblings in the children's home, the social work and legal team was waiting and waiting for the birth family to reconcile their relationship. For three years, they received no response. The family didn't answer. They didn't visit. They didn't call. They didn't even seem to care about their three children.
After waiting three years, the professional team were ready to find these three beloved children a forever family. If the biological family didn't answer their calls and respond to their efforts to restore the relationship, surely God was calling a mother and father to grow their family and foster or adopt these three sweet children.
First, the professional team began a foster family search by looking for families that would best fit the interests of the group of siblings. Once they found a family who is a potential match, the family would go through training and accreditation within the foster care program.
Next, once the family is matched with the children and the parents complete the accreditation process, the children and families appear before a court or judge. On separate occasions, the foster family and the children testify about their intentions and hopes for the other party.
If visions, plans, and interests align, the foster family can then begin to meet the children.
For these three beloved siblings, their court date came, and they approached the judge. The matched foster parents met separately with the judge.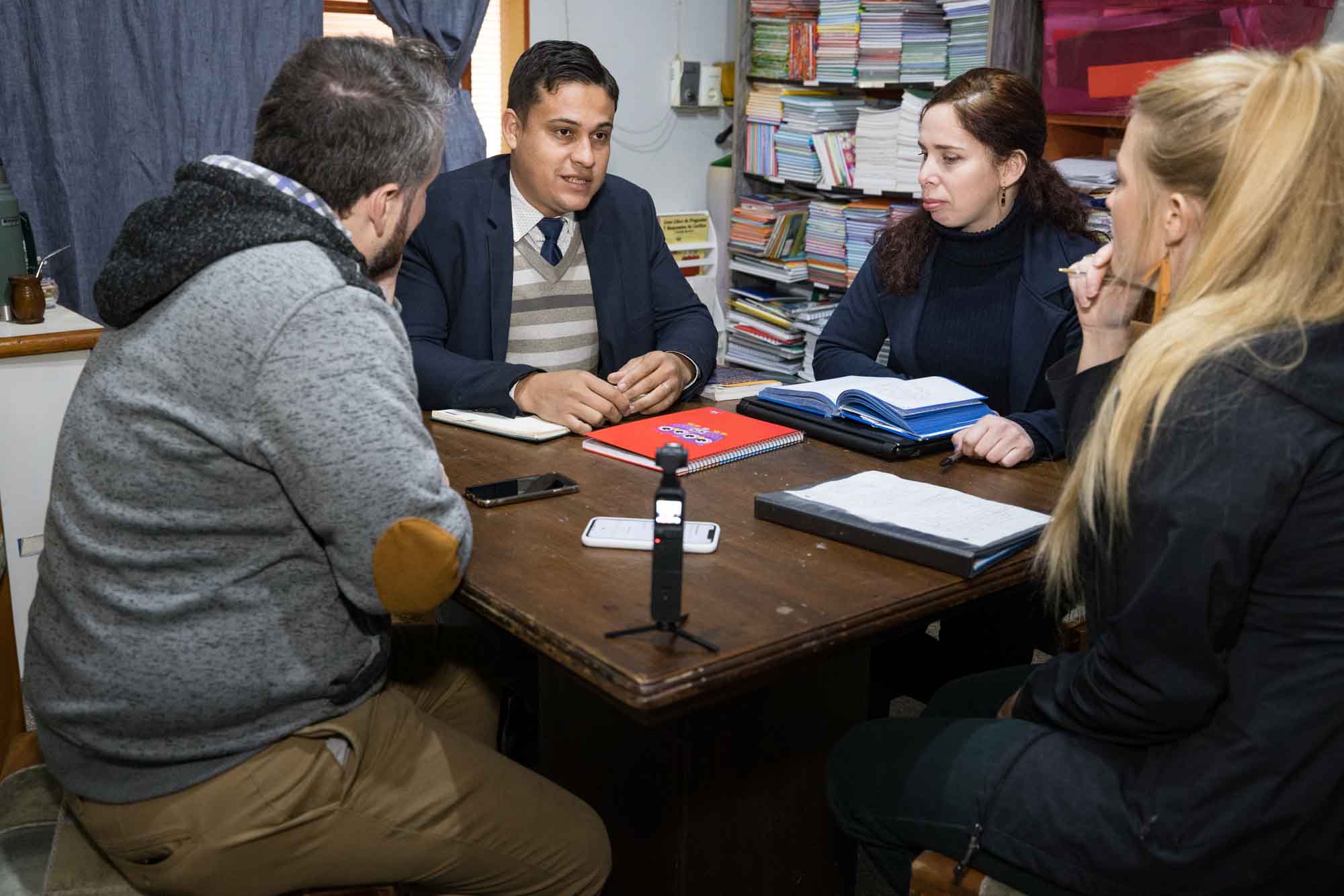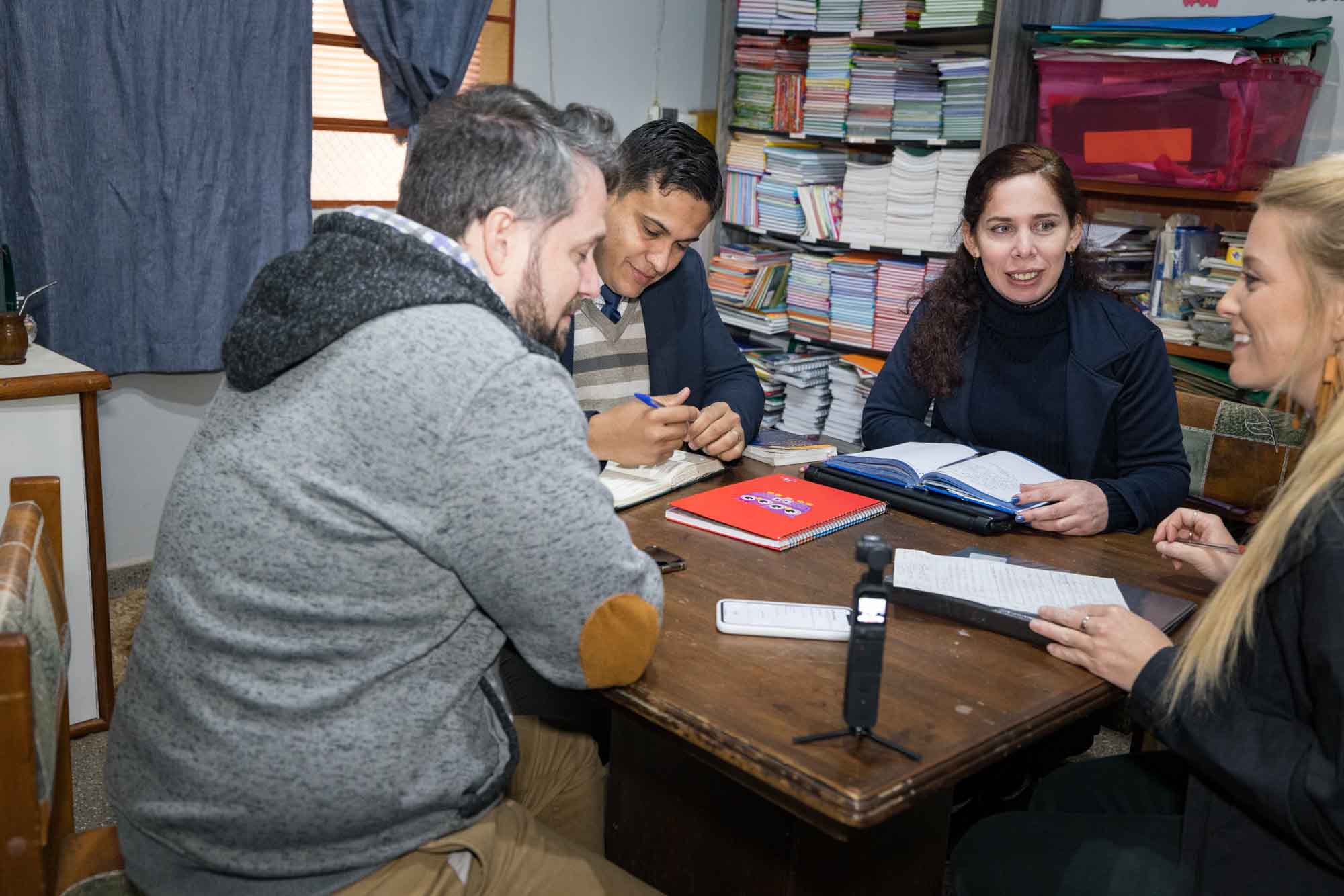 "We want to go live with them today, we don't want to wait a day longer," the three siblings eagerly told the judge during their meeting.
Praise God, the authorities all agreed for the foster family to receive legal custody of the three siblings, six days following the meetings with the judge.
Truly, a miracle happened right before their eyes, Oscar recalls.
When the family came to pick up the foster children, joy abounded. "You could just see the emotions in the children's faces, they were so happy!" Oscar explained.
From that day on, the two younger siblings called their foster father "dad." They've lived together in extended foster care for four years after being matched together.
"We had three kids that – all they knew for the last three years was living in an orphanage – and now they transitioned to living in a family," said Oscar.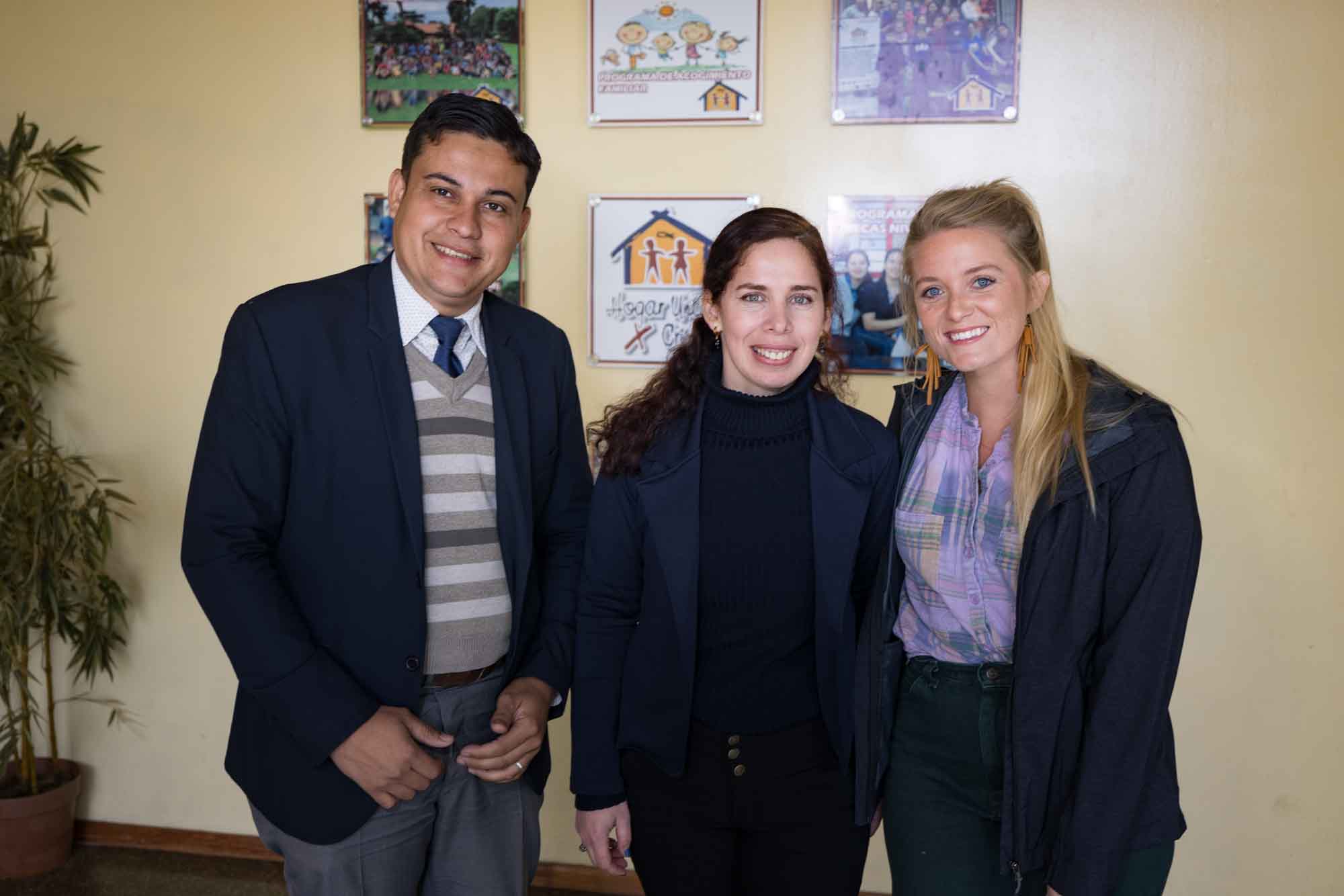 It was also a season of transition for the foster parents, adapting to having three children under their roof and care. Throughout the entire transition, the PPF partner professional team supported the family through phone calls and house visits.
"It took about six to eight months of transition for this couple, who had no children beforehand, to adapt to having three children," explained Oscar. "We were helping them through the entire process."
Oscar and Angela weren't the only support for the growing family, though. The director of the children's home and other community members were also critical in supporting the family in this new reality of a five-member family.
The three siblings, all boys, would be 11, 12 and 15. After eight months of living together as a family, the foster family had an evaluation.
Only God. "We were really, really surprised by how these boys had progressed," Oscar said.
"The biggest change was in their behavior and how they handled their emotions," Oscar said.
Before, one of the boys was called "the earthquake"; he wouldn't sit still and constantly looked for conflict.
"You can see the change. Before, if you talked with him, he would lower his head and never look you in the eyes. But now, [thanks to the love and support of a family and siblings,] he is talkative, confident when he speaks, and looks you straight in the eye," Oscar went on.
Every year now, each one of the three boys has received recognition of being the best student in their class.
The boys have grown significantly in skills and relationships. One son has self-taught himself music. He has learned to play the keyboard and the flute.
"You can really see how happy they are, all three siblings, who came from the slums in Asuncion, now thriving as a family with their mother and father," Oscar shared.
Only God. The newfound unity between the three siblings was amazing. "As a professional team, we say foster families are not only important, they are amazing," Oscar affirmed.
Another impacting story:
After coming from a home with their supposed-caregiver abusing drugs and a father incarcerated, the children didn't have hope for a better future.  The eldest sibling, at that time merely eleven years old, was taking care of their two younger siblings. "But it's our job, and now even a law, to help siblings like these to find a healthy alternative solution to care for them," Angela shared.
"We recently discovered the three siblings have 2 other sisters, one is a couple of months old and the other is six years old," Angela went on. "They're with a different foster family and in the final steps of being legally adopted."
Now both the two foster families, one with the three siblings, and the other with other the two sisters, are in the process of legally adopting these beautiful children.
Once five siblings living through unimaginable circumstances are now two beautiful forever families who have a mother and father and love adorning their walls.
Jesus said it, and mothers and fathers around Paraguay willingly obey. Jesus said, "Let the little children come to me, and do not hinder them, for the kingdom of heaven belongs to such as these"  (Matthew 19:14). Through Paraguay Protects Families and World Without Orphans, the efforts of families to love children isn't just an idea but love in action.
ABOUT THIS SERIES OF STORIES FROM MY TIME IN PARAGUAY, PHOTOGRAPHING FOR PARAGUAY PROTECTS FAMILIES –
As the founder of Capturing Grace, my passion is to provide photographs and stories to ministries that are making a difference in a global orphan crisis that exceeds 150 million children worldwide. My heart beats for helping ministries share their story of "changing lives in Jesus name." 
Last year I accepted one of the most challenging assignments since starting Capturing Grace 8 years ago. 
For years I have longed to tell the story of the work that Anja Goertzen, her husband René Gaona and other incredible local leaders in Paraguay are doing, to help children, youth and vulnerable families, through their ministry of Paraguay Protects Families (PPF) movement. PPF is a national network of churches and organizations, connected with the global movement of World Without Orphans.
I am so grateful for the ringside seat that God provided my Capturing Grace team member Mallory Jones and I last August in Paraguay. Together we conducted over 30 interviews, creating stories that will assist Anja's ministry communicate the life-changing impact of PPF. 
Collectively, the ten stories I will be sharing on my Capturing Grace blog will provide a glimpse into a much bigger story that only God could write. Speaking into the life and heart of 10 year old Anja over twenty years ago, God created a spark that has evolved into a fire for orphan advocacy, a passion that that has only grown stronger through the work of Paraguay Protects Families.
The stories I will be featuring on my blog over the next two weeks were written from interviews that were broad in scope, taken from our time at an orphanage where God has illuminated a vision for a better way, to a center who works tirelessly to find homes for orphans with Aids. Mallory and I sat in the home of a successful politician who has bravely fostered children into forever loving families, and then, the sweet family who resisted the darkness that sought to envelope them from the earthly loss of their first foster child into a motivation to change the lives of 14 children that have experienced a love that heals in their home. 
At the core of each story was the impossible made possible, it is my hope that these stories will inspire others to step out of their comfort zone and respond to the call of helping children and vulnerable families who are in need. 
I would like to thank Capturing Grace team members Mallory Jones, Vlad Shelashskiy, Emma Lown and Dasha Shastun for making these stories possible through their work of interviewing, transcribing, writing and social media. I am so grateful to work beside them. 
These photographs represent moments from Paraguay that I will always be grateful for.