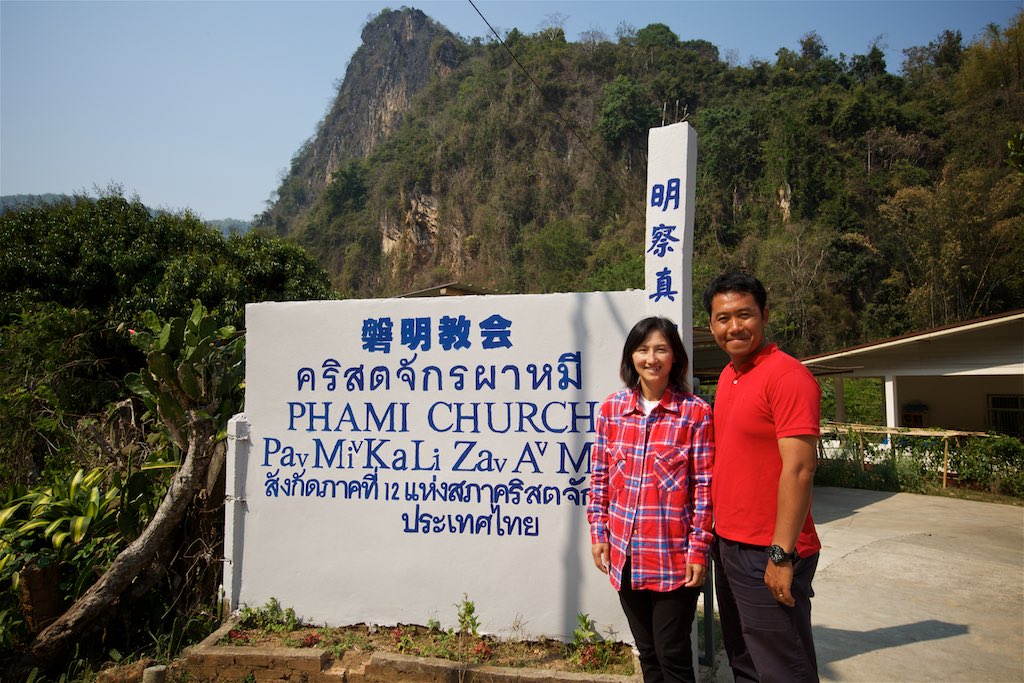 06 Mar

Opium, Coffee Beans and a Life Transformed Near the Burma Border of Thailand

February 19th, 2016 – Mae Sai, Thailand, in the  Phami Village near the Thailand/Myanmar border

Lying in my tent in a tree, suspended in space with only God and the stars for company, I pondered the story that I came here to tell. It is a story of intrigue and romance: a former drug-runner and heroin-addict-turned-minister named Ahmeh falls in love with a girl of means from Hong Kong. Milky, his wife-to-be, left her successful business career to marry this boy with a tumultuous past from the mountainous Akha Tribe. The result was a Phami Village wedding in traditional Akha tribe clothing that made the pages of Marie Claire magazine. The elements of this story were too intriguing for me to resist. 

Years ago, the coffee plantations that now produce some of the finest coffee beans in the world were harvesting opium instead. As a teenager, Ahmeh was caught up in the smuggling of opium and heroin across the Burma border into Thailand, an activity that led to an addiction that became more than what Ahmeh could control. After attempts to get clean in a traditional rehab facility failed, Ahmeh came to know Christ in a Christian based rehab program that changed the course of his life. Ahmeh's life was changed by the love of Jesus, leading him to the life he now leads. Pastor Ahmeh is now a minister with a church and orphanage that transforms lives here in the mountains where I now lay my head. 

It was such a pleasure to be hosted by Ahmeh and Milky and play with their two sweet children John and Joan, who now call me uncle Ronnie. We became friends quickly as we shared stories over coffee, berry rice and honey scooped right out of the hive. Waking up in my house in the trees to the sounds of the singing children who reside in Pastor Ahmeh's orphanage is a memory I will not soon forget.

These photographs tell the story of our time together here in the mountains of Phami Village.