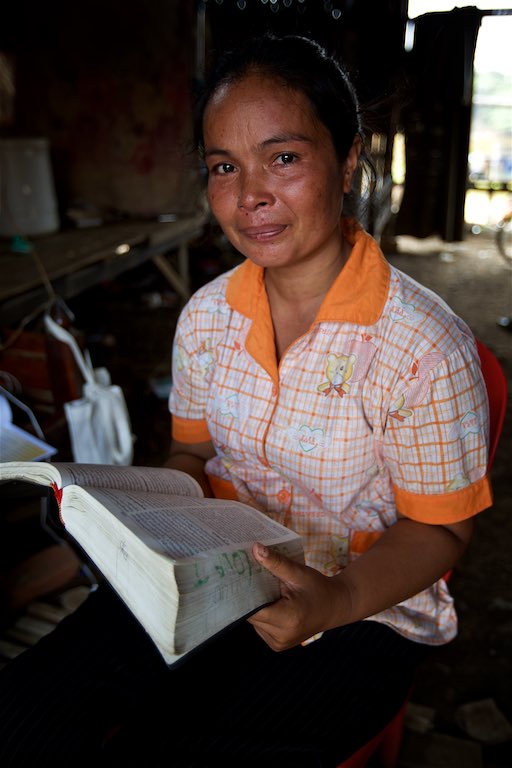 15 Mar

Finding faith and perspective in Cambodia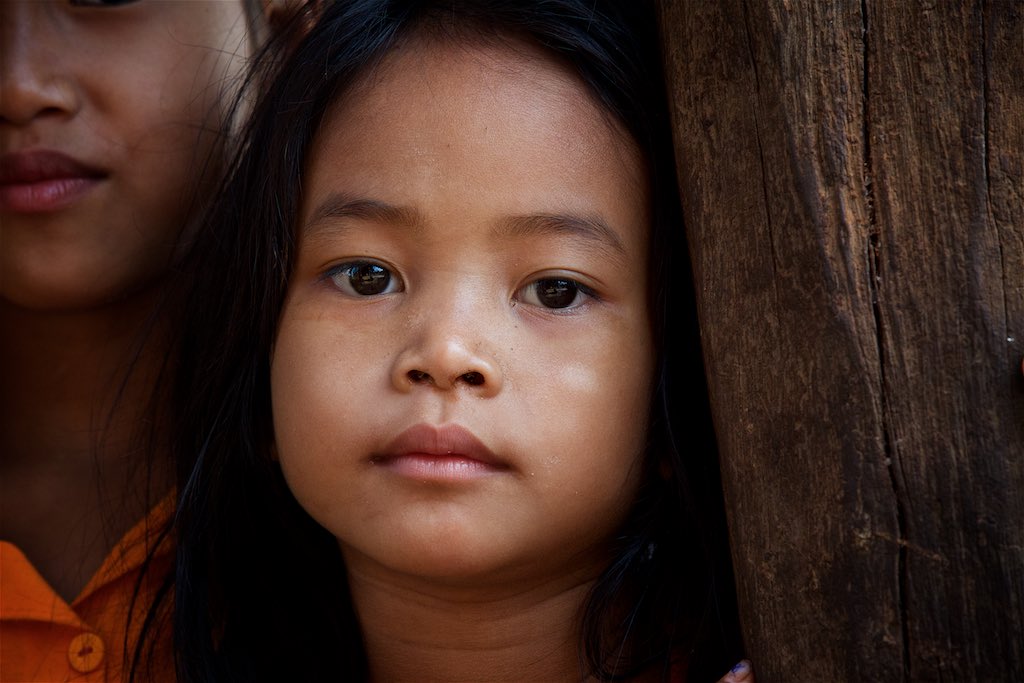 When the Khmer Rouge regime swept through Cambodia in the 1970's, nearly a quarter of its population was extinguished from torture, mass executions, malnutrition and disease. It's estimated that between one and three million lives were lost.
After flying into Cambodia last month to photograph and story-tell for organizations that minister to orphans and those in extreme poverty, I spent the first night in Siem Reap and was then taken west to Sisophon for my second night. It was here that my host and local missionary Hubert, along with interpreter Somnang Phen, discussed our plan for the day over a delicious vietnamese breakfast of sweet beef soup and crusty french bread. Our itinerary included visiting an impoverished area outside of Poipet where resilient and hard working Cambodians have settled along abandoned railroad tracks used by the French during the 1940's. Many here are survivors from the Khmer Rouge regime with compelling stories of overcoming great loss.
After breakfast we met with pastor Koemsieng Pou who ministers to those that live along the abandoned railway tracks, now dubbed "Railway Village". For many here, their income is derived from sifting through sellable scraps collected at a nearby dump. It was all I could do to quell my heaving stomach from expelling its contents as I worked at photographing those working amidst the stench.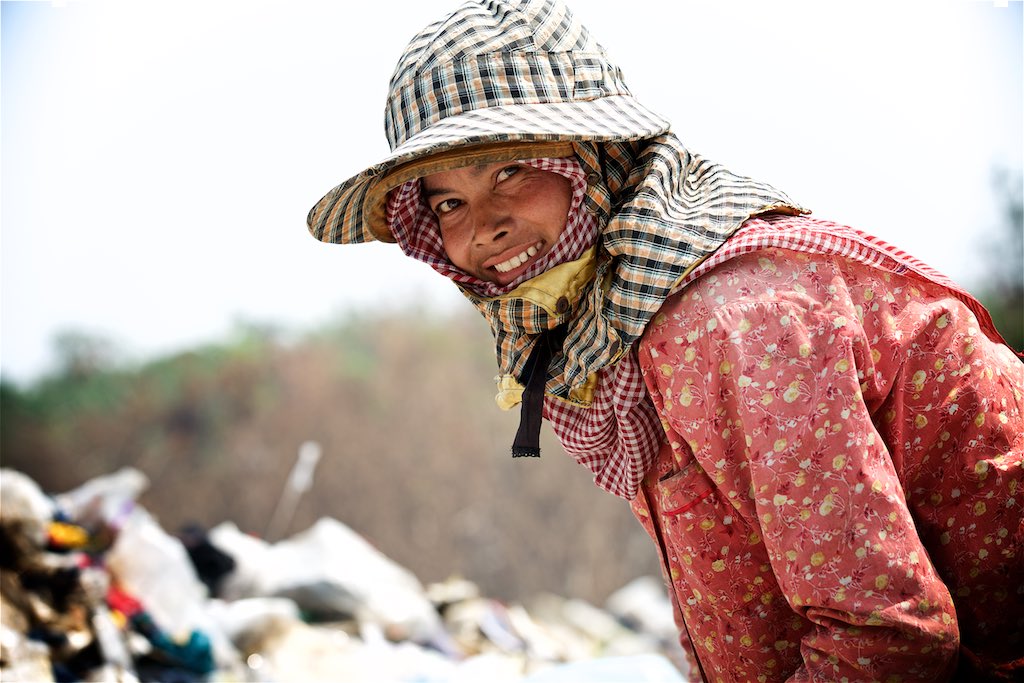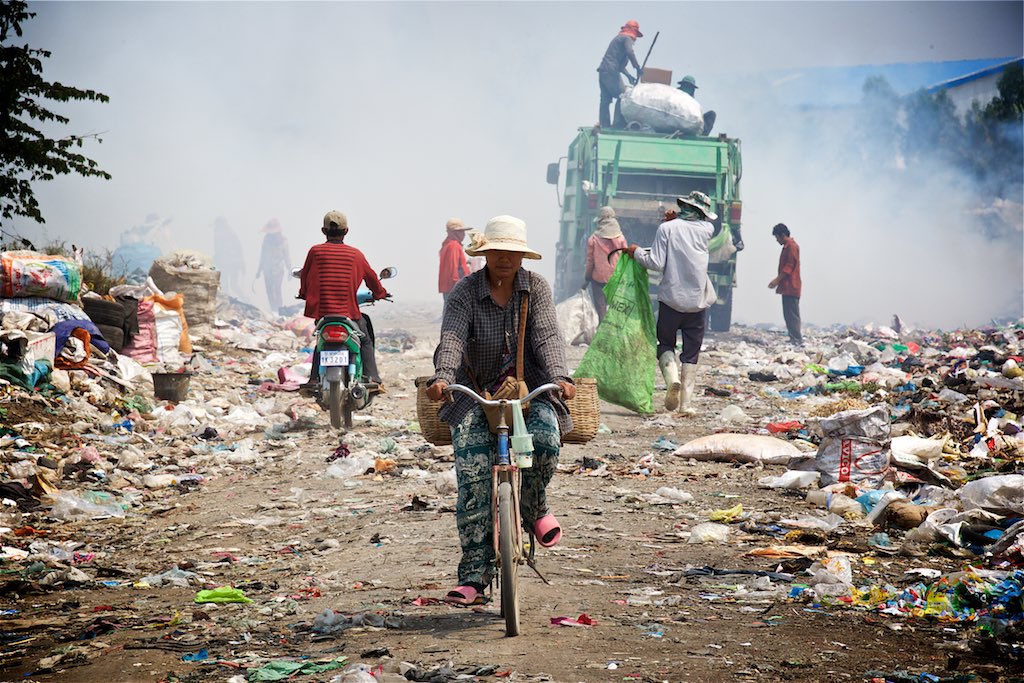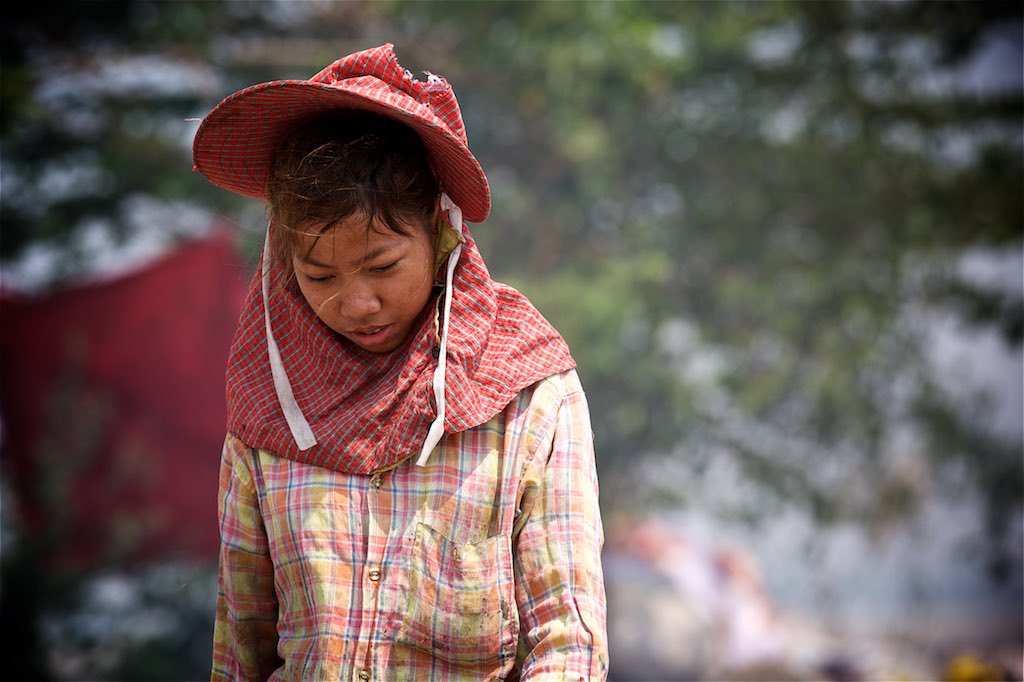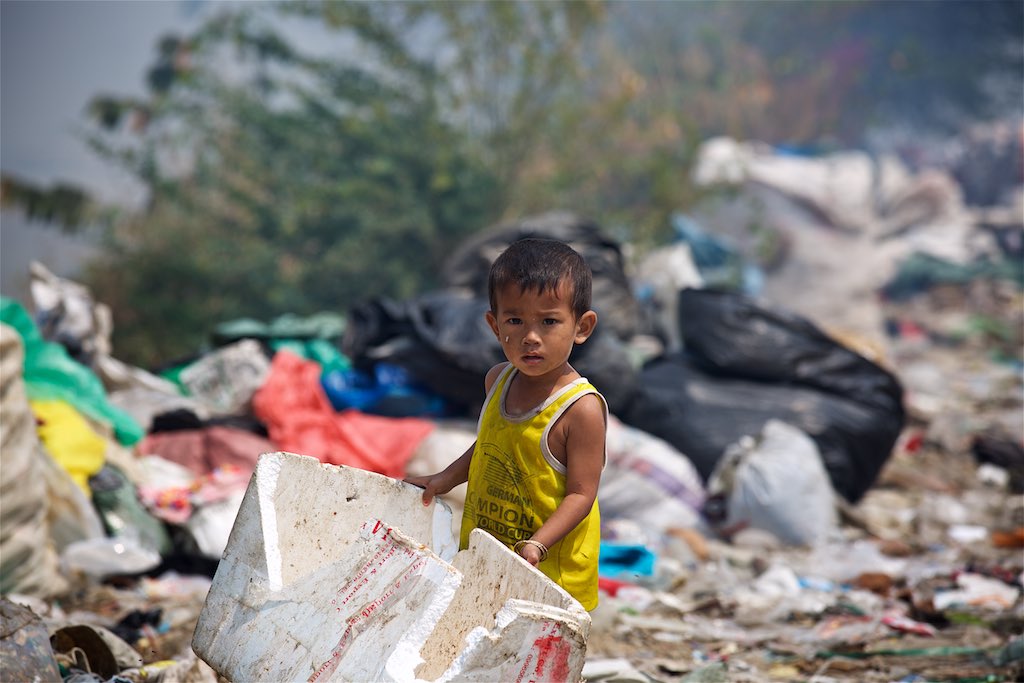 It is here in "Railway Village" that Koemseing and I sat beside Sina and heard her story. Sina was a child during 1975 when Pol Pot's forces overthrew Phnom Penh and he became the leader of Cambodia. During those dark times, six of Sina's siblings died of starvation leading the remaining members of her family to escape from Phnom Penh into Thailand. Tragically Sina's father died in Thailand from illness at the camp in which they had sought refuge. After the collapse of the Khmer Rouge regime, all that was left of Sina's family was her mother and sister. Together they returned to Cambodia and settled beside these abandoned railroad tracks where I sat beside Sina. Sina's sister lives in the little hut next door and their mom passed several years ago. It is here that Sina met her husband and together made a life for themselves and their five children. Sina attributes her own strength to a faith in God that has grown ever stronger since coming to know Christ as a child in Thailand. Sina holds onto the last words spoken to her by her mom before her death: "don't give up your faith in Jesus".
As pastor Koemsieng and myself knelt beside Sina on the dirt floor of her hut, I will always remember her request, "please pray for my neighbors who are poor", Sina asked nothing for herself. I realized from Sina's prayer that she considered herself rich due to her relationship with God and her reference to the poor was to those who had no faith. I admire Sina's interpretation of poverty and wealth and the different perspective that it brings to life and our values.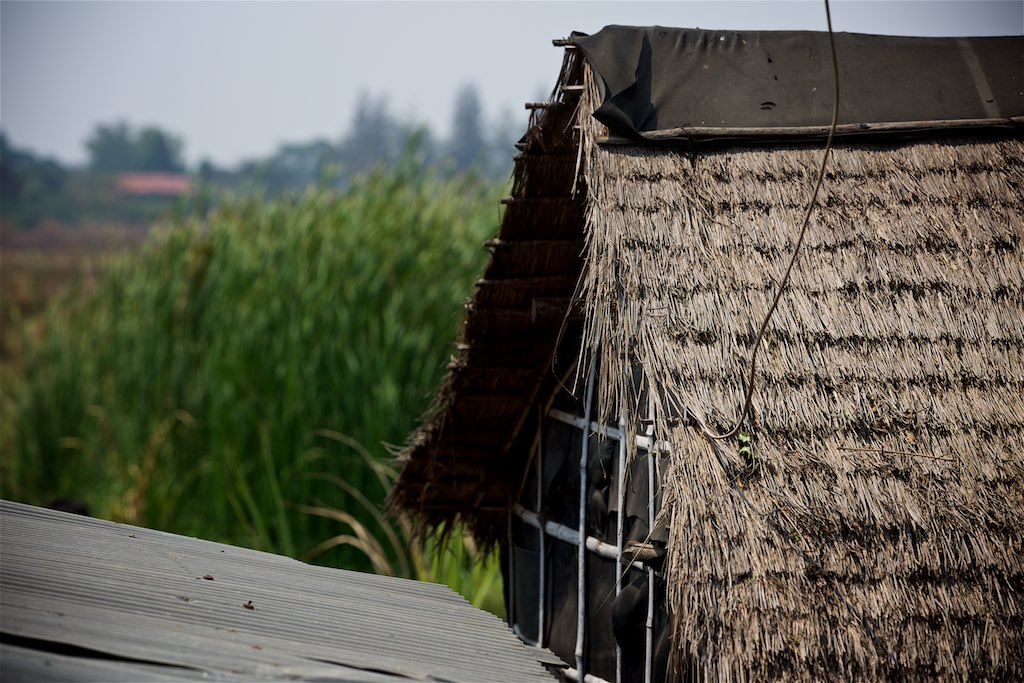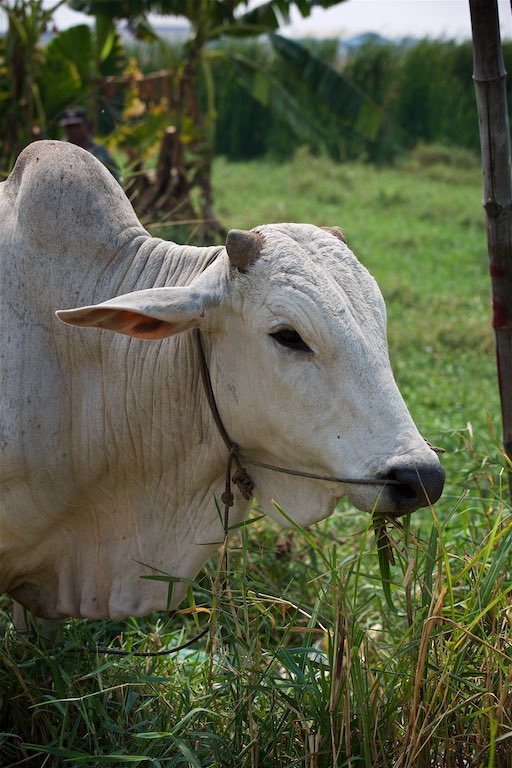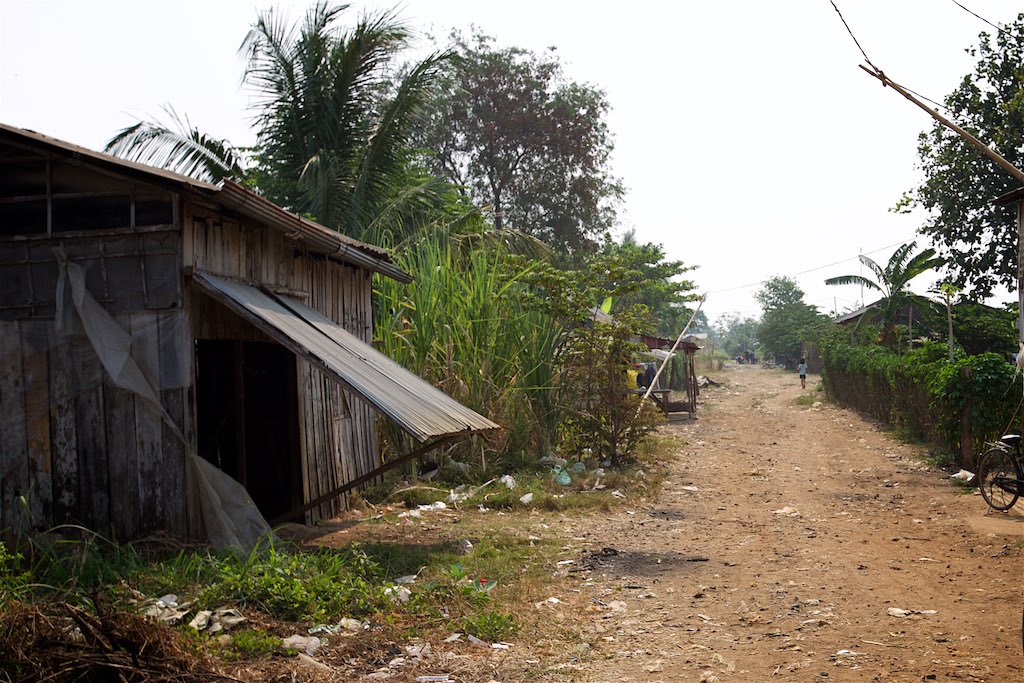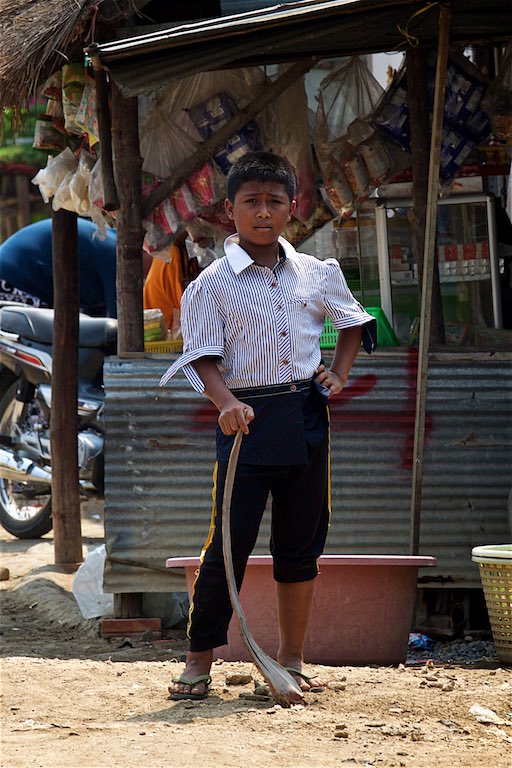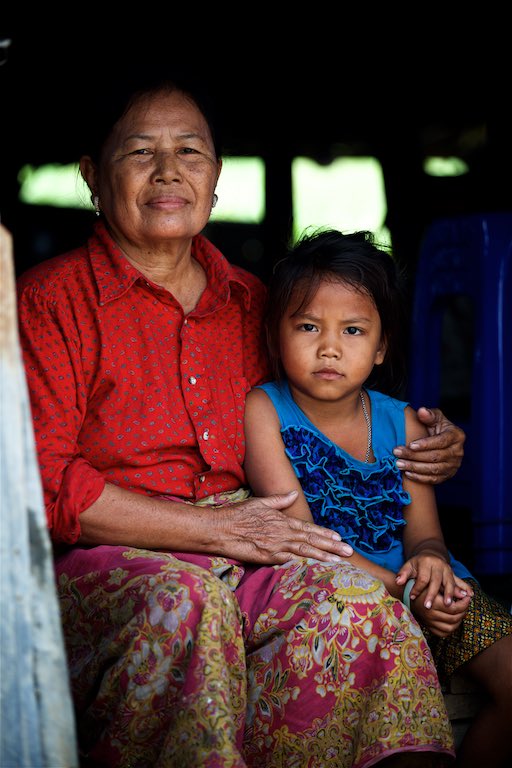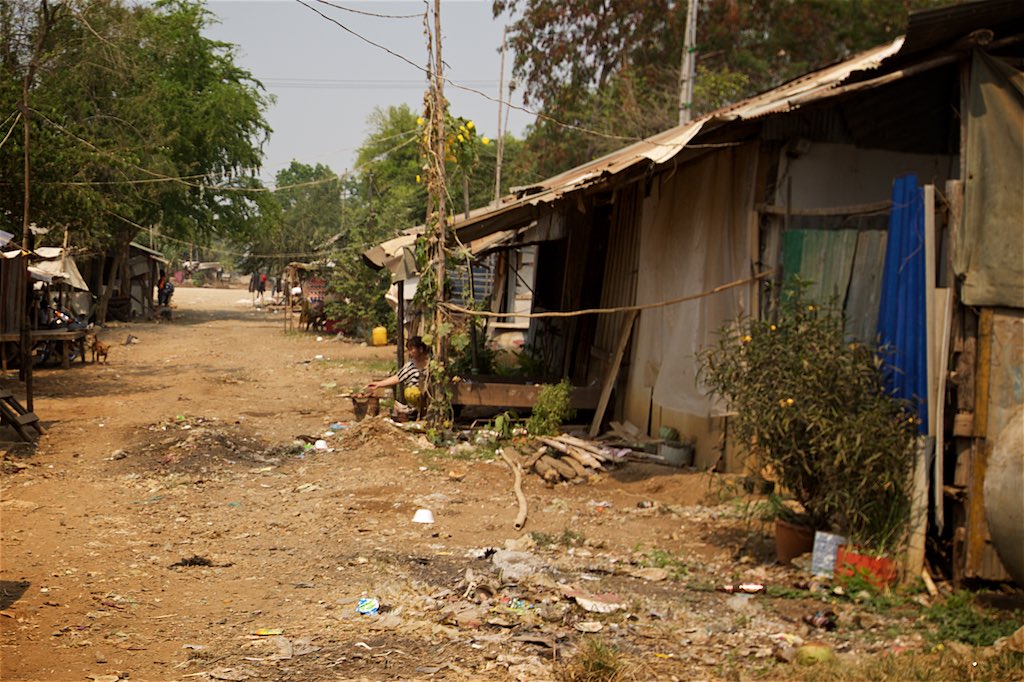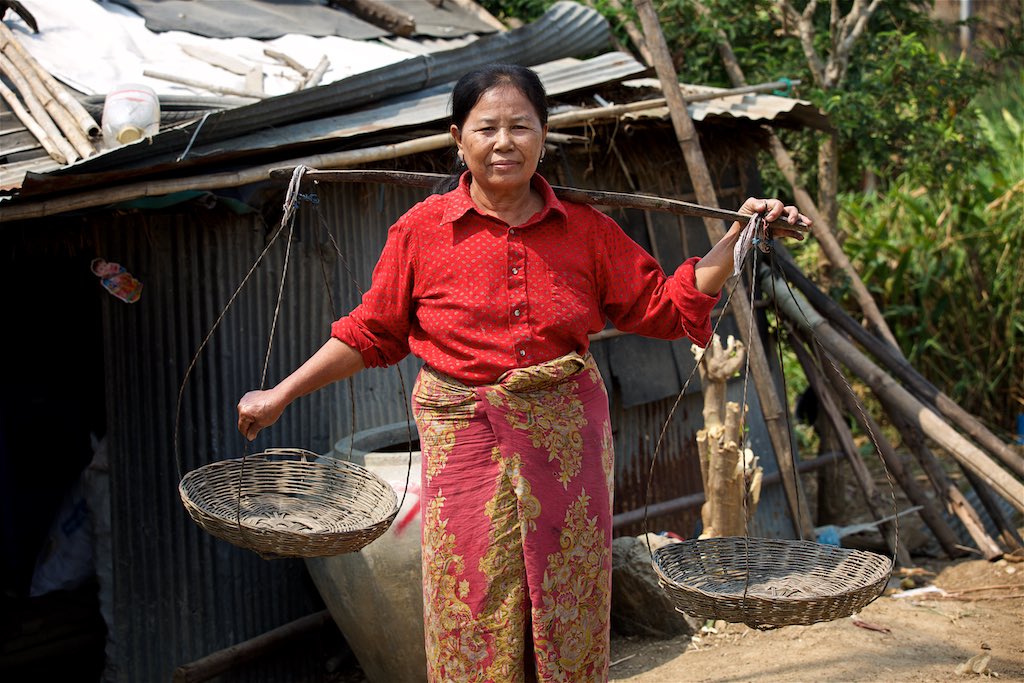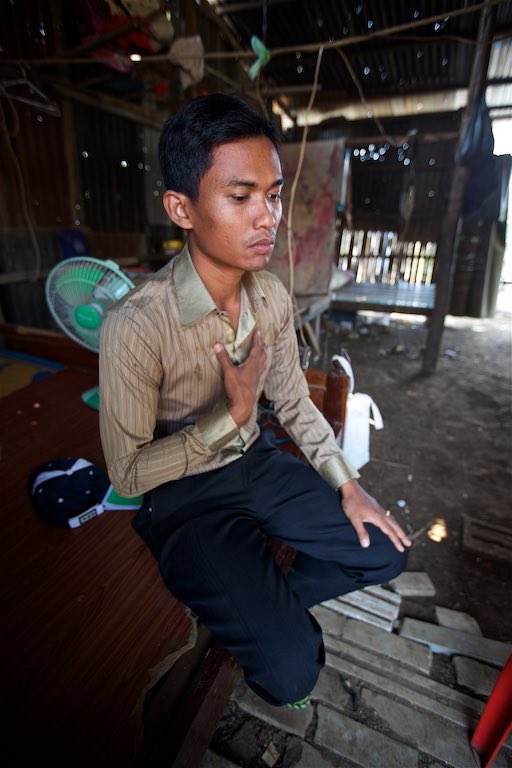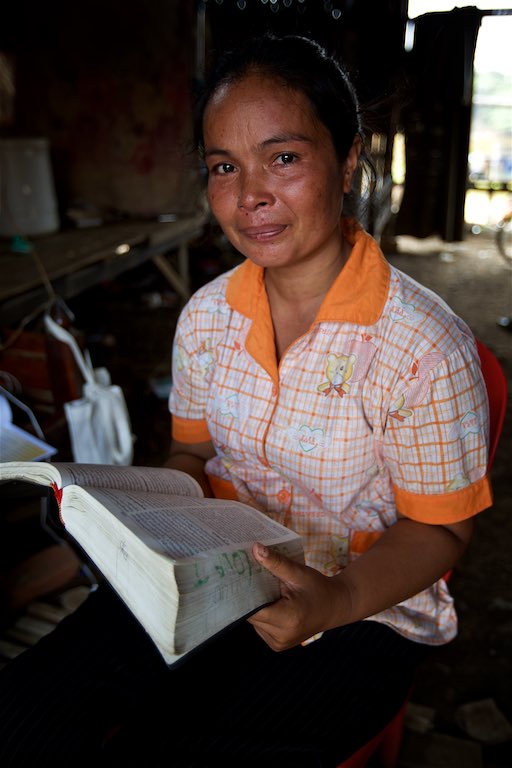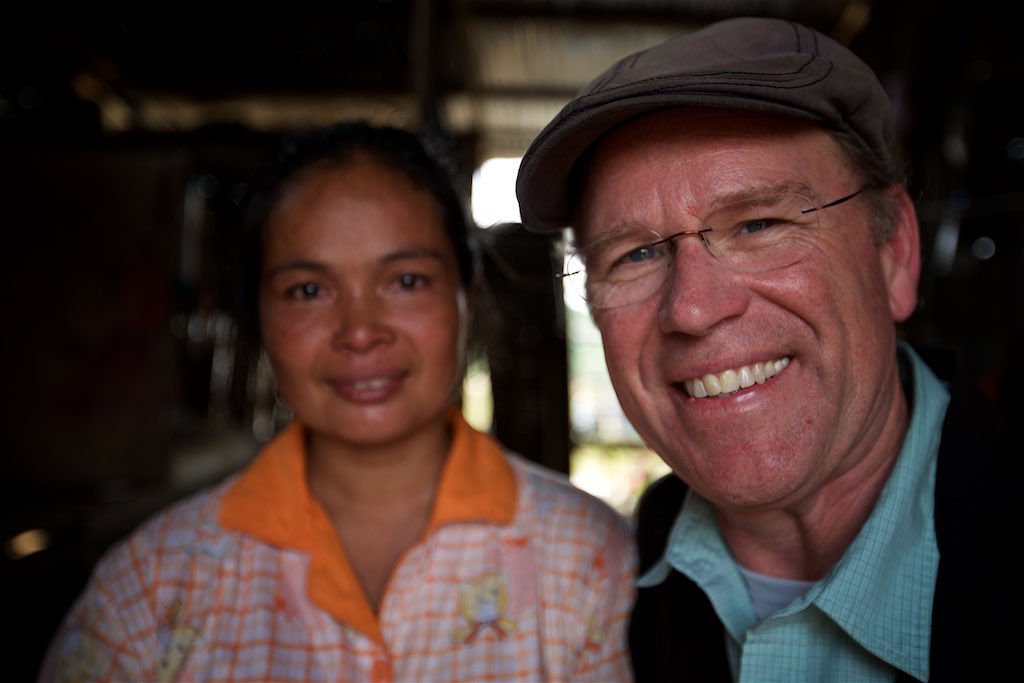 Listen, my dear brothers and sisters: Has not God chosen those who are poor in the eyes of the world to be rich in faith and to inherit the kingdom he promised those who love him?
James 2:5