15 Jul

Reflections on my First International Photography Exhibit. Prague, Czech Republic
What a journey this has been, circling the globe five times, over 500,000 miles and 39 countries, more stories than I could ever tell but none that I have forgotten.
From summitting 19,341 foot mount Kilimanjaro to diving with the Badjao tribe in the waters of the Philippine islands. It started with a memorable helicopter flight and hike into the jungle of Guatemala to tell the story of little Mary Jose, leading since to heart connections around the world. Moments that defy all logic but are unmistakably divine.
From starbursts on a goat farm in Thailand, the slums of Mathare in Kenya to an ancient monastery in Russia I have felt the unmistakable presence of God surround me and say, "I love you… and I have a plan for your life."
Now, 14 of my photographs from this journey are on view at an exhibit in Prague. My prayer is for these portraits to transport hearts to places they might otherwise never experience, to know the stories of those whose lives matter, to listen to their hearts and take acton. 
May 29th was the official gallery opening at the Mother Theresa Center in Prague. It was very special to share my story of trust, faith and change with the assistance of my good friend and interpreter Lubo. I am so grateful for the hundreds of people that supported this exhibit with their presence since last Saturday's installation. 
It was scheduled for two weeks but the director of the Mother Theresa Community in Prague has decided to extend the exhibit for two months, repeating it during the months of October and November. I am grateful! 
I have been asked about the name of my photography exhibit and here is the story of its origin, a story that is very special to me.
In 2008 I was driving my daughter Christina to the airport, trapped in a verbal loop of complaints about the daily grind. During my rant I stated all of my usual desires to travel the world and help others but I have no doubt that the words to my twenty one year old daughter were sounding a bit repetitious.
Between the usual hugs and her reminders of unending love, she exited the car for her plane back to college. Her words that stayed with me were " don't just sit there, do something", with a smile of course, this is Christina we're talking about. 
Wise words heard, and promises kept, "Don't just sit there, do something" became the name of my first international photography exhibition. 
These photographs each tell a story but are part of a bigger story that says we are ALL Gods children and we all have a shared responsibility to bring love, mercy and justice to those in need. 
For me, each click of the shutter created a reflection of a father's broken heart, being mended, one image at a time.
In the Philippines
photographing for Badjao Bridge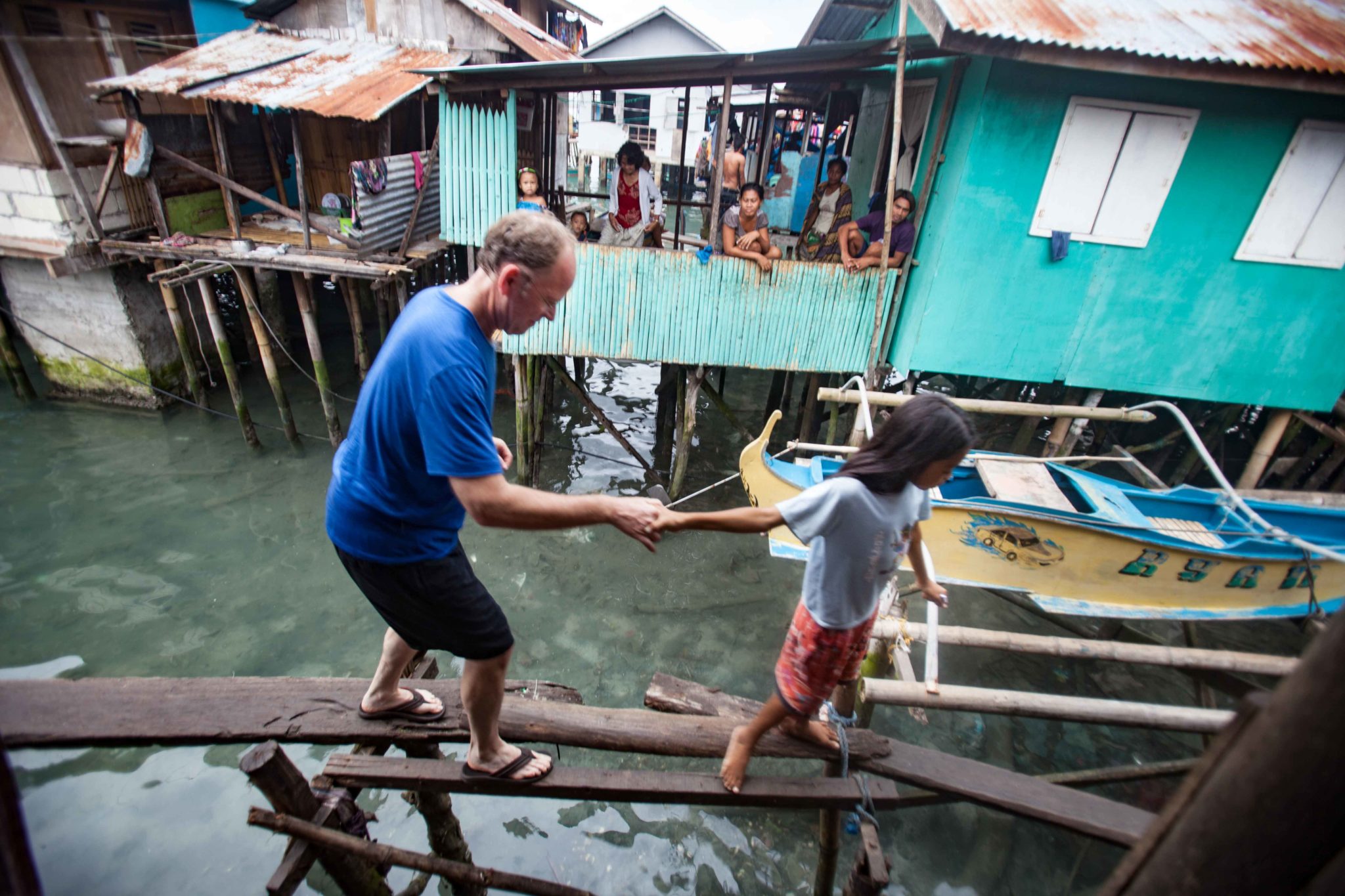 I will always remember this moment on Bohol Island in the Philippines. The strength and sensitivity of little Therese as she instinctively reached back and took my hand. Her grip was strong and had the feel of a big sister, who had experience way beyond her years. She inspired me to just breath as she guided me through the most difficult parts. I knew then that I had a new friend.
Of all the photographs that I have taken, this one is my favorite because of the meaning that I attach to it.
As I spent time with little Therese, there was this unmistakable love of a father that I felt in my heart for her. I could feel my heart expand, the love that I felt for her was the love I felt towards my own children. In that moment, as tears coursed down my cheeks, I felt my daughter Christina's presence with me in a unmistakable way. I felt very grateful that God had protected my heart, that I had not turned bitter over the earthly loss of Christina. I am thankful that the hole in my heart made room for this special little girl here on Bohol Island.
It was a breakthrough moment in my grief journey and one that I will never forget.
This moment made me realize that I still travel with Christina and we still make new memories together. In fact, I have found that I feel her presence and hear her voice clearly wherever I experience kindness, warmth, tenderness and love, and this was certainly one of those moments
Mary Jose
In Guatemala – photographing for Orphan Sunday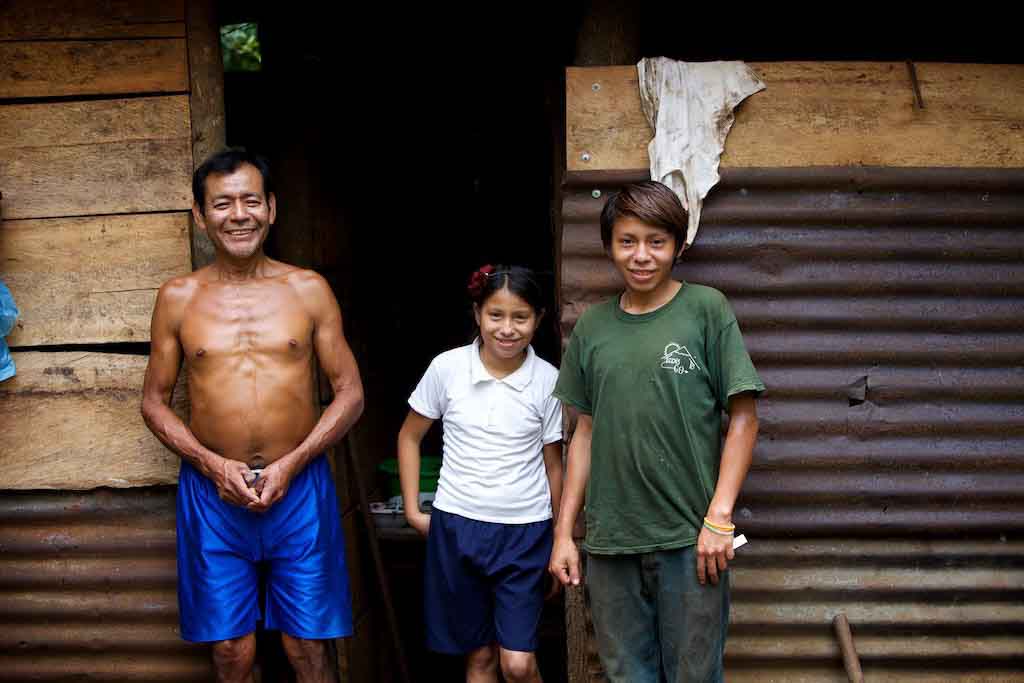 My first assignment as a humanitarian photographer was with Orphan Sunday, helping to produce an annual video shown in churches worldwide. The purpose of the video is to bring awareness to the
150,000,000 global orphan crisis, telling stories of how God is moving in a particular country, among his people, to help orphans.
With Guatemala being the country of focus in 2014, I found myself being flown by helicopter, along with Orphan Sunday's International director, Jodi Tucker, to tell the story of a little girl named Mary Jose.
Mary Jose's mom had passed away and as a result of this loss her fathers life was taking a downward spiral. Her fathers former pattern of excessive drinking had started up again. Mary Jose had been taken out of school and her future looked pretty rough. Girls in Guatemala are commonly abused, many times from within their own family. This looked to be the path that Mary Jose was now on.
We came to tell the story of how a local Christian school went into the jungle where Mary Jose lived and convinced her father to allow her to attend school. He agreed and accepted the terms that required he himself to come in once a week for child care training and in the process, be introduced to the love of Christ.
At the time I was told this story, months before my trip to Guatemala, I learned that Mary Jose had come to know Jesus while attending the Christian school. Upon arriving to her little hut in the jungle we learned that her father had become a Christian as well. His drinking was replaced with a smile that matched his new heart.
The Monk
In Ethiopia – photographing for The Adera Foundation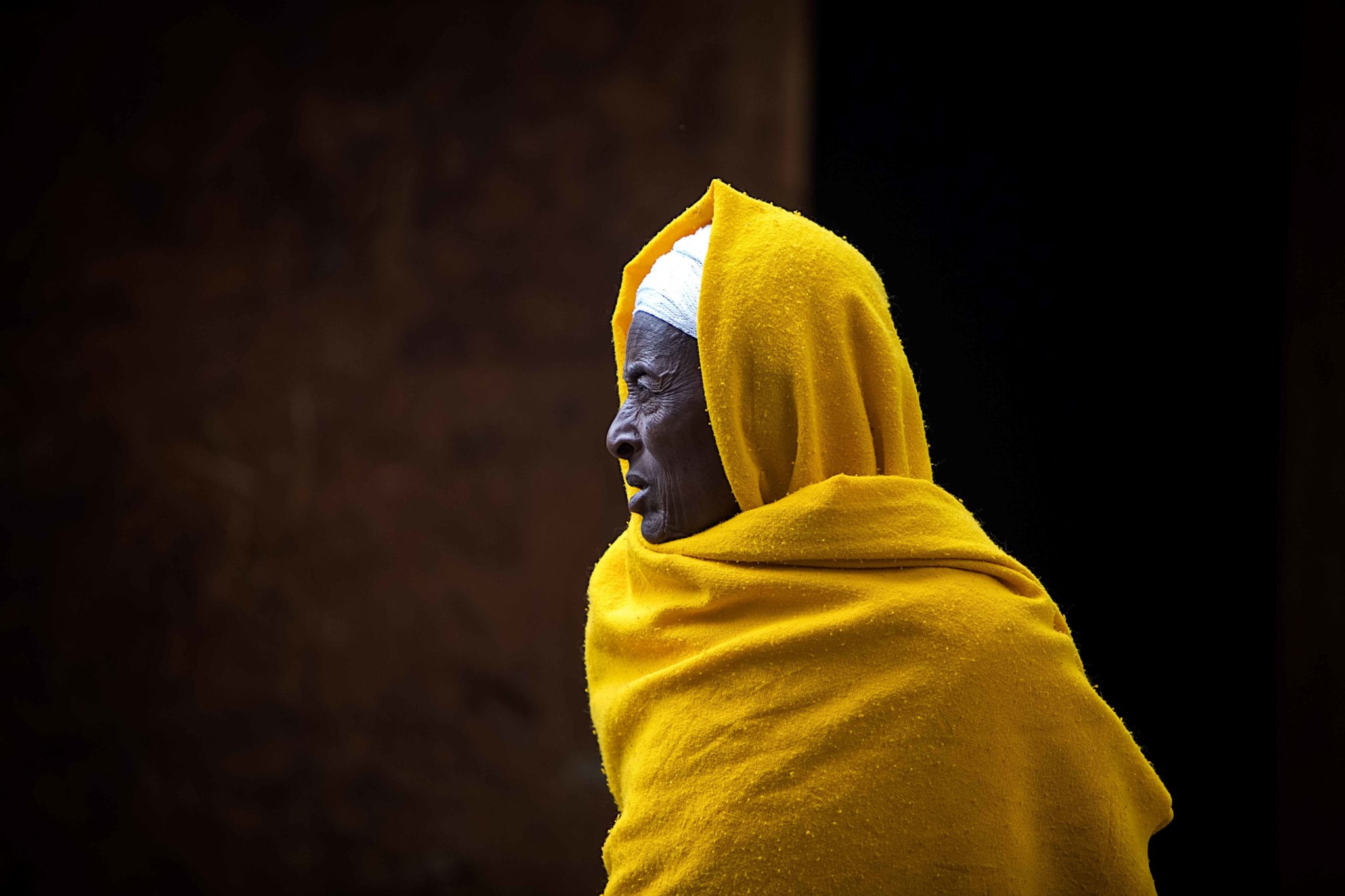 Wenchi Cherkos monastery is believed to have been established by King Zerea Yaecob in the15th century. After driving 155km from Addis Ababa, Ethiopia through very rugged countryside, enduring steep and deeply rutted roads, our group descended by foot from an altitude of 11,000 ft to Deber island. Surrounded by beautiful Lake
Wenchi, Deber island serves as a time capsule for a Greek Orthodox monastery and the monks who live here. It hosts a large church bell, called the "Gondar bell", because it is said to have belonged to Emperor Fasilidas who reigned in Gondar.
I was introduced to customs and traditions that have changed little over the past several hundred years. One of the most memorable was hearing of how they "sing" the bible at their services accompanied by the drum which is played at different ends depending on whether the new or Old Testament is being sung. This creates audible recognition to the
worshiper of what part of the bible is being voiced.
The Price of Poverty
In Thailand – photographing for Step Ahead in the Klong Toey slums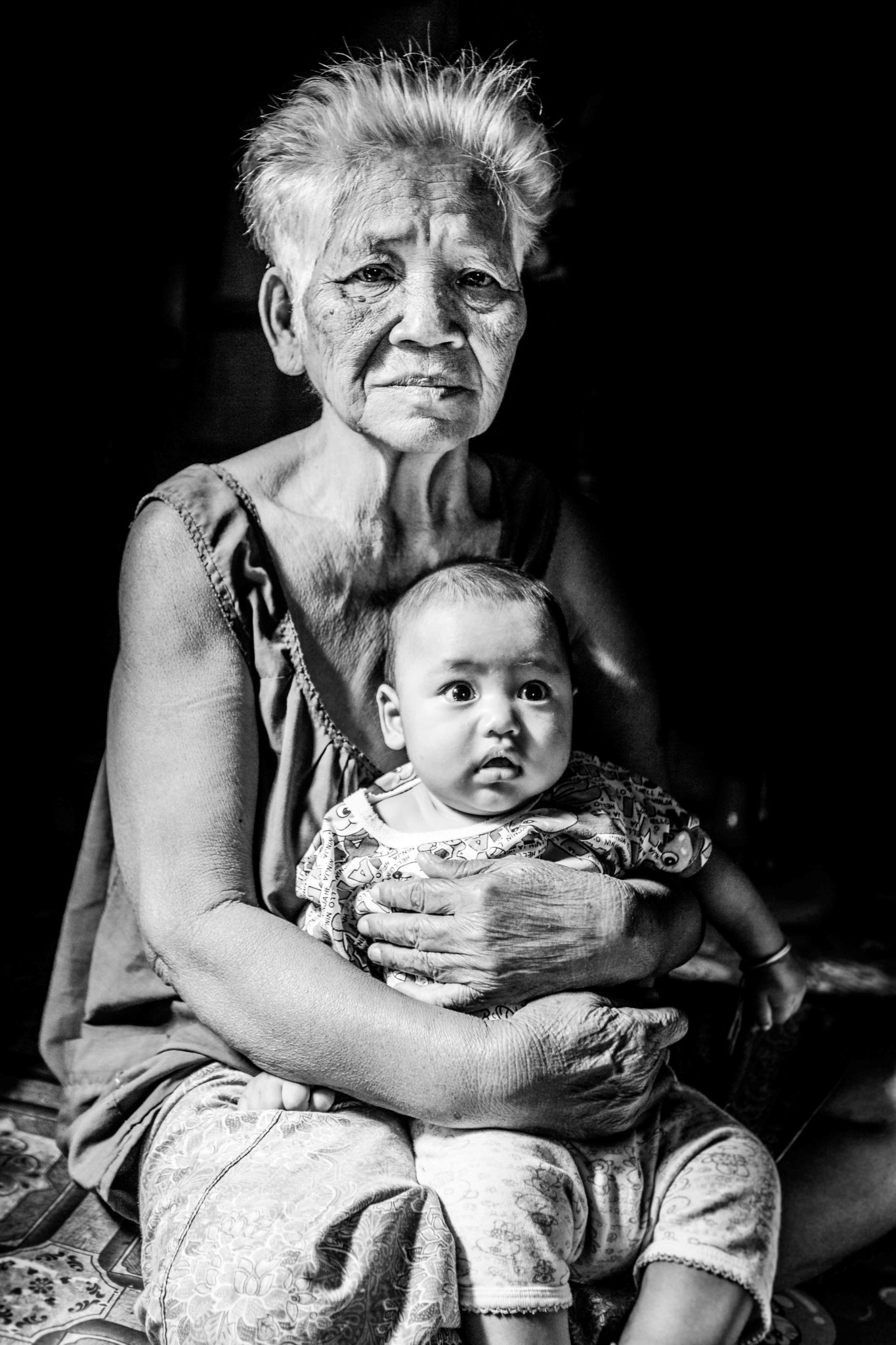 For the families that live in the impoverished Klong Toey slums of Bangkok, the broken heart that results from sickness and death is only the beginning. Here, the death of a parent can easily result in a child being placed in an orphanage, losing whatever was left of their family.
A Grandmothers Heart
In Cambodia, Capturing Grace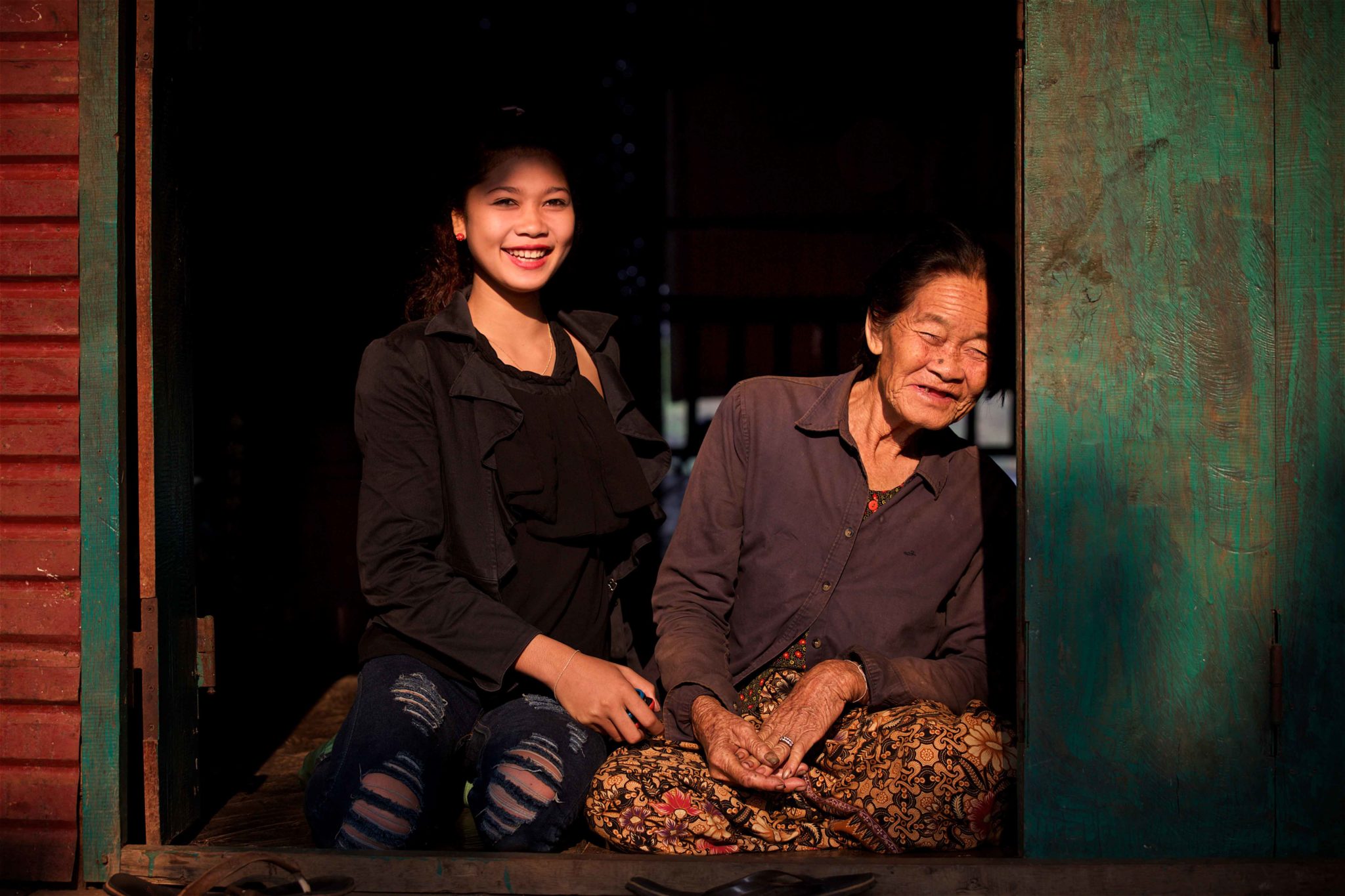 Sharing stories before pressing the shutter creates a connection that reveals the heart. Bunai is one of five grandchildren, but clearly Bunai is special to her grandmother — it's the way they share about each other and the way that they care. I enjoyed watching the grace and beauty of their interaction. Lots of love here on this Cambodian porch in the village of Prek Sramoach.
My Neighbors Who Are Poor
In Cambodia, Capturing Grace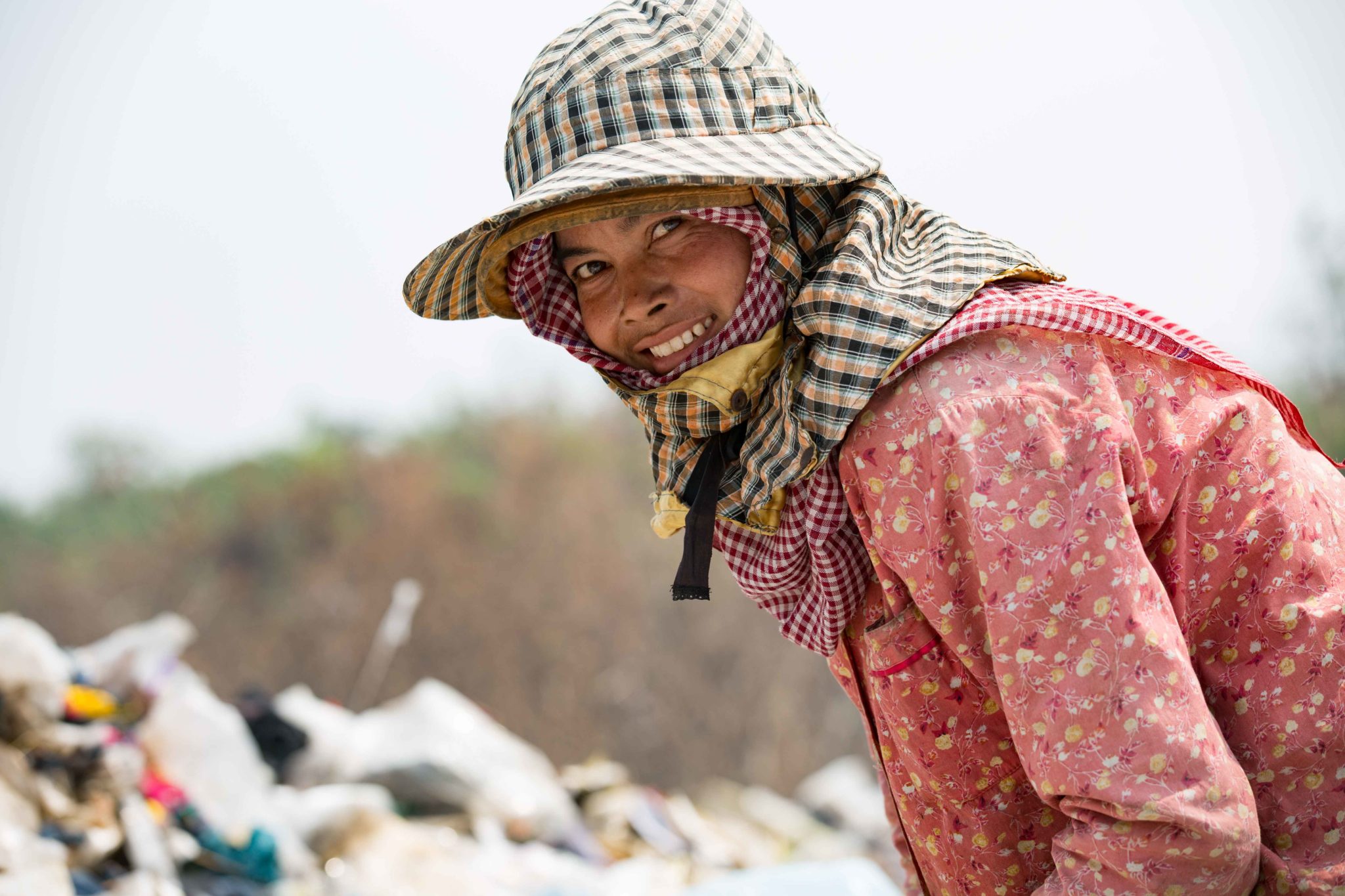 When the Khmer Rouge regime swept through Cambodia in the 1970's, nearly a quarter of its population was extinguished from torture, mass executions, malnutrition and disease. It's estimated that between one and three million lives were lost.
During my time in Cambodia, I visited an impoverished area outside of Poipet where resilient and hard working Cambodians have settled along abandoned railroad tracks used by the French during the 1940's. Many here are survivors from the Khmer Rouge regime with compelling stories of overcoming great loss.
It is here in "Railway Village" that Koemseing and I sat beside Sina and heard her story. Sina was a child during 1975 when Pol Pot's forces overthrew Phnom Penh and he became the leader of Cambodia. During those dark times, six of Sina's siblings died of starvation leading the remaining members of her family to escape from Phnom Penh into Thailand.
Tragically Sina's father died in Thailand from illness at the camp in which they had sought refuge. After the collapse of the Khmer Rouge regime, all that was left of Sina's family was her mother and sister. Together they returned to Cambodia and settled beside these abandoned railroad tracks where I sat beside Sina. Sina's sister lives in the little hut next door and their mom passed several years ago. It is here that Sina met her husband and together made a life for themselves and their five children.
Sina attributes her own strength to a faith in God that has grown ever stronger since coming to know Christ as a child in Thailand. Sina holds onto the last words spoken to her by her mom before her death: "don't give up your faith in Jesus".
As pastor Koemsieng and myself knelt beside Sina on the dirt floor of her hut, I will always remember her request,"please pray for my neighbors who are poor", Sina asked nothing for herself. I realized from Sina's prayer that she considered herself rich due to her relationship with God and her reference to the poor was to those who had no faith.
I admire Sina's interpretation of poverty and wealth and the different perspective that it brings to life and our values.
Billionaires
In the Rikai area of Uganda – photographing for The Master Cares Foundation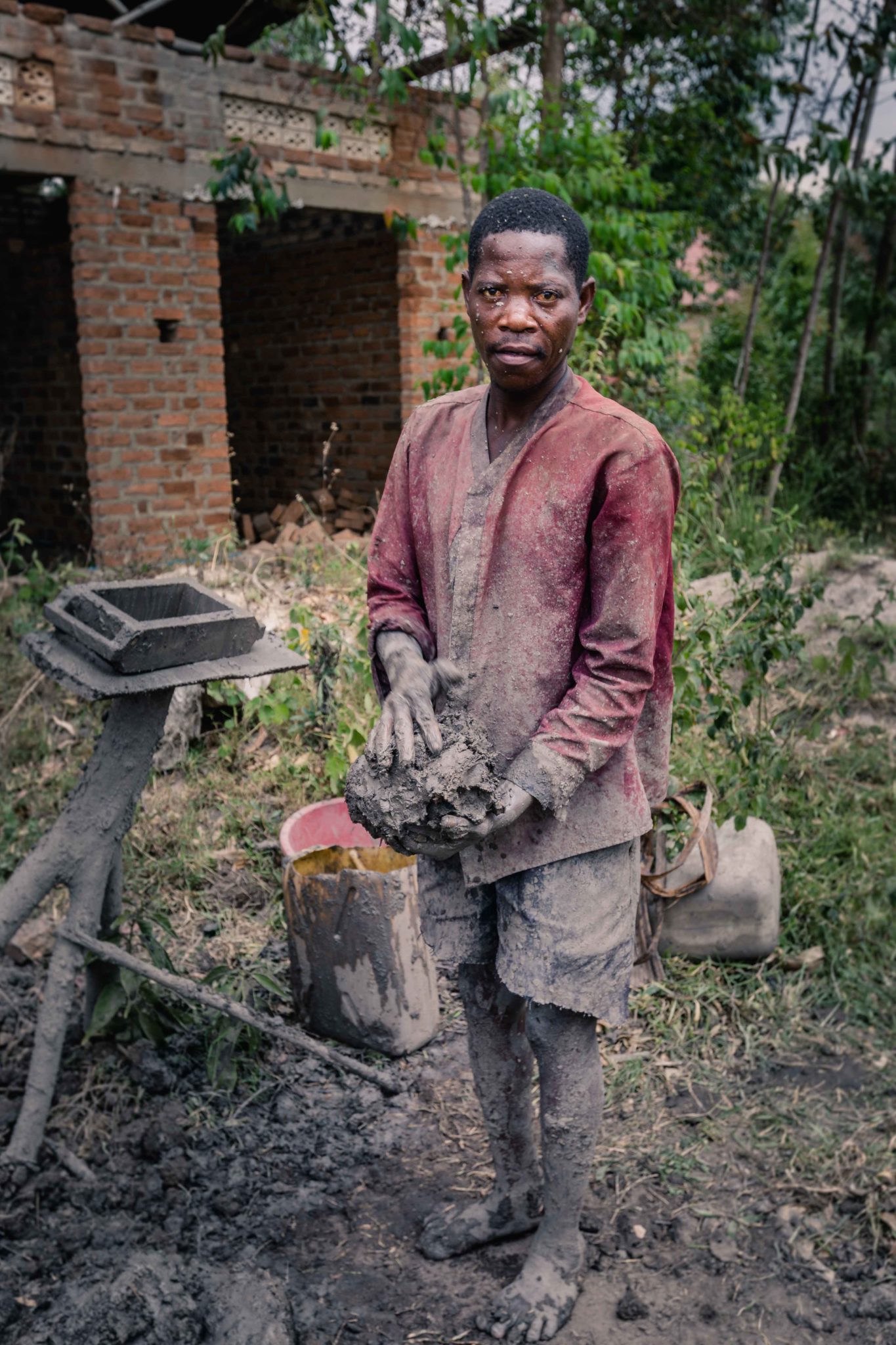 If a strong work ethic and hard work made you rich in this country, Ugandans would all be billionaires. When there is a corrupt government, 80% unemployment and very little opportunity, hopelessness can become a way of life. I'm so grateful to be here with an organization that is bringing the love of God in tangible ways.
Listening To Your Heart
In the Rikai area of Uganda – photographing for The Master Cares Foundation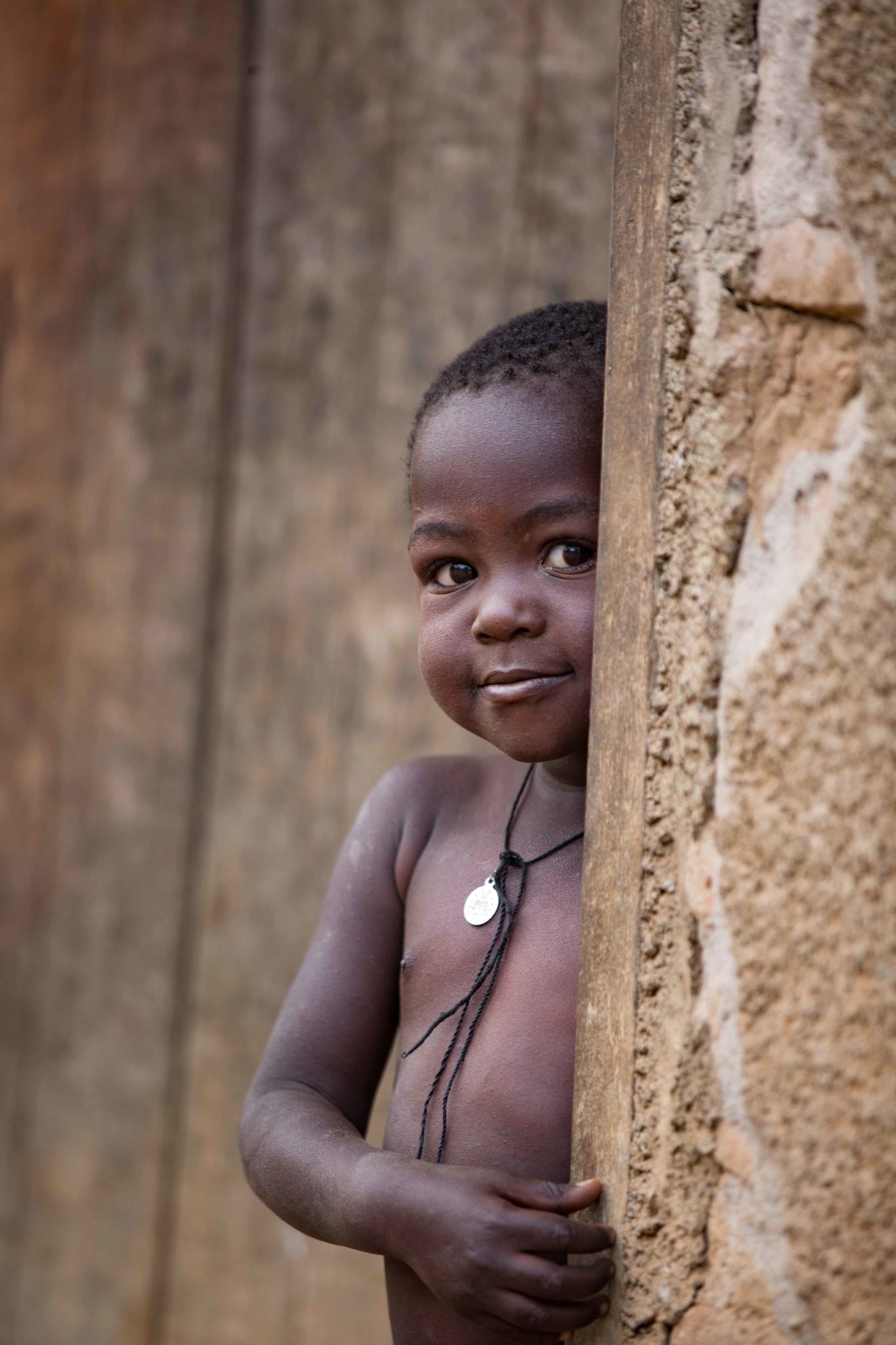 Death is everywhere here in Uganda, there is no other way to say it. I experienced this reality first hand as we made our way to Rikai, seeing a young lady face down beside the road… dead. Those standing beside her had just lost a sister, a daughter, a friend.
Life is extremely hard in the Rikai bush country where we are now at. The red dirt roads are deeply rutted and crowded with pedestrians young and old, boda bodas (motorcycles) loaded with passengers, all competing with overstuffed cars and trucks and animals for a spot between the deep ditches.
Little villages like Bethlehem and Kyocera (pronounced Juh Tara) have no infrastructure to provide plumbing and water. Here, they drink stagnant, dirty water to survive and Malaria is one of the main causes of death. Rikai is the epicenter for the AIDS epidemic, a whole generation has been wiped out by this disease leaving Uganda with a median age of only 15 years old, the second lowest average in the world.
Today I accompanied Charles Loper (founder of The Master Cares foundation) and witnessed Isaiah 1:17 at work. As a result of Charles listening to his heart and taking action, we witnessed Ugandans drinking clean water from the 30 plus wells this ministry has dug.
I photographed children suffering from acute malnutrition and malaria getting a second chance at the medical clinic they partner with, their prior alternative was the local witch doctor.
We visited a ranch where Ugandans come to be trained in business farming, being discipled during the process. At the heart of this mission is a school that educates a new generation of Ugandans, learning about a God that loves them more than they can comprehend, giving them hope and a future.
I feel very honored to help tell their story.
The Vulnerability of Love
Between Mugu and Jumla in the Himalayas of Nepal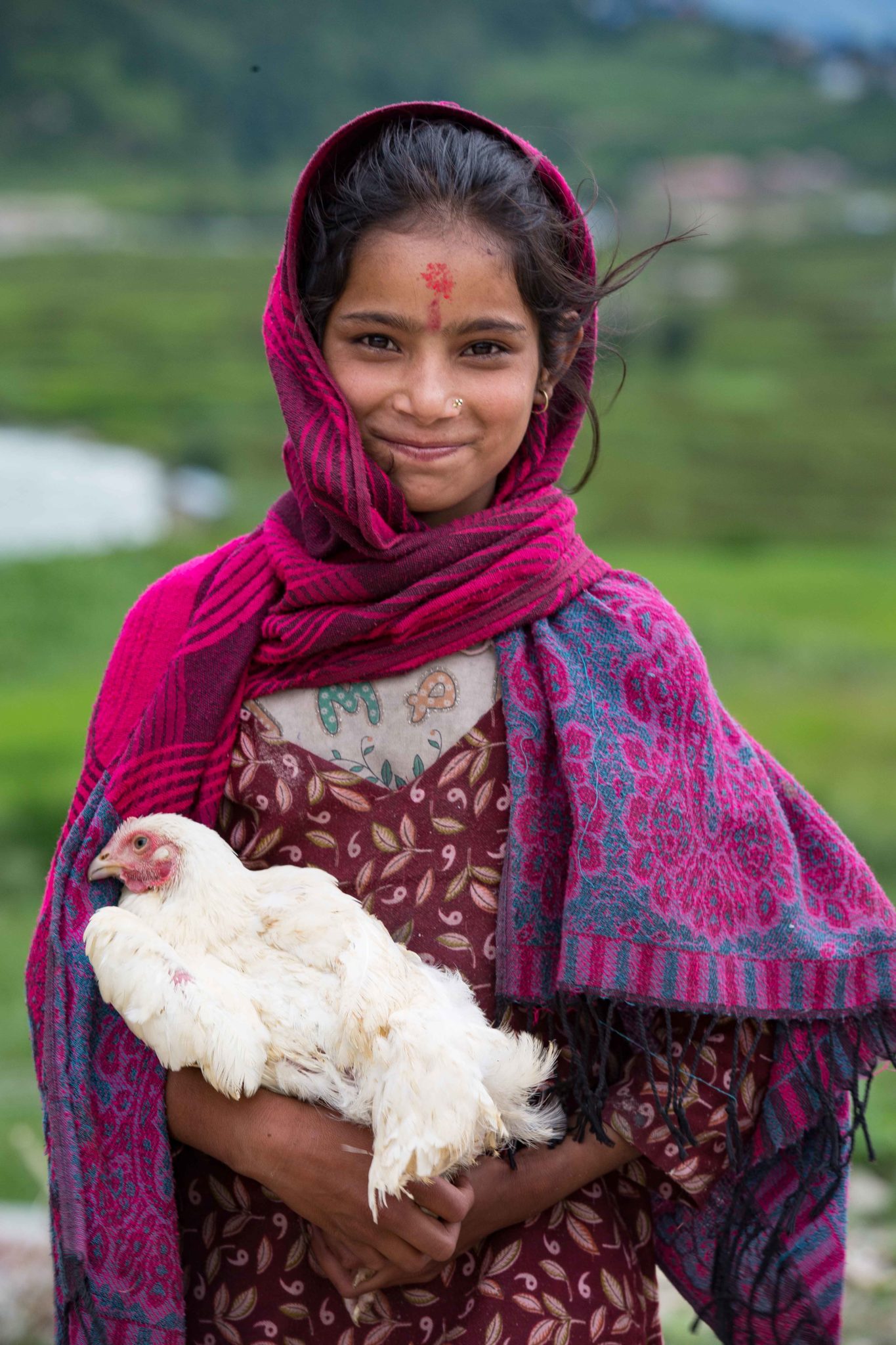 "To love at all is to be vulnerable. Love anything and your heart will be wrung and possibly broken. If you want to make sure of keeping it intact you must give it to no one, not even an animal.
Wrap it carefully round with hobbies and little luxuries; avoid all entanglements. Lock it up safe in the casket or coffin of your selfishness. But in that casket, safe, dark, motionless, airless, it will change. It will not be broken; it will become unbreakable, impenetrable, irredeemable. To love is to be vulnerable."
A Shepherds Heart
In Manali, India – photographing for Orphan Outreach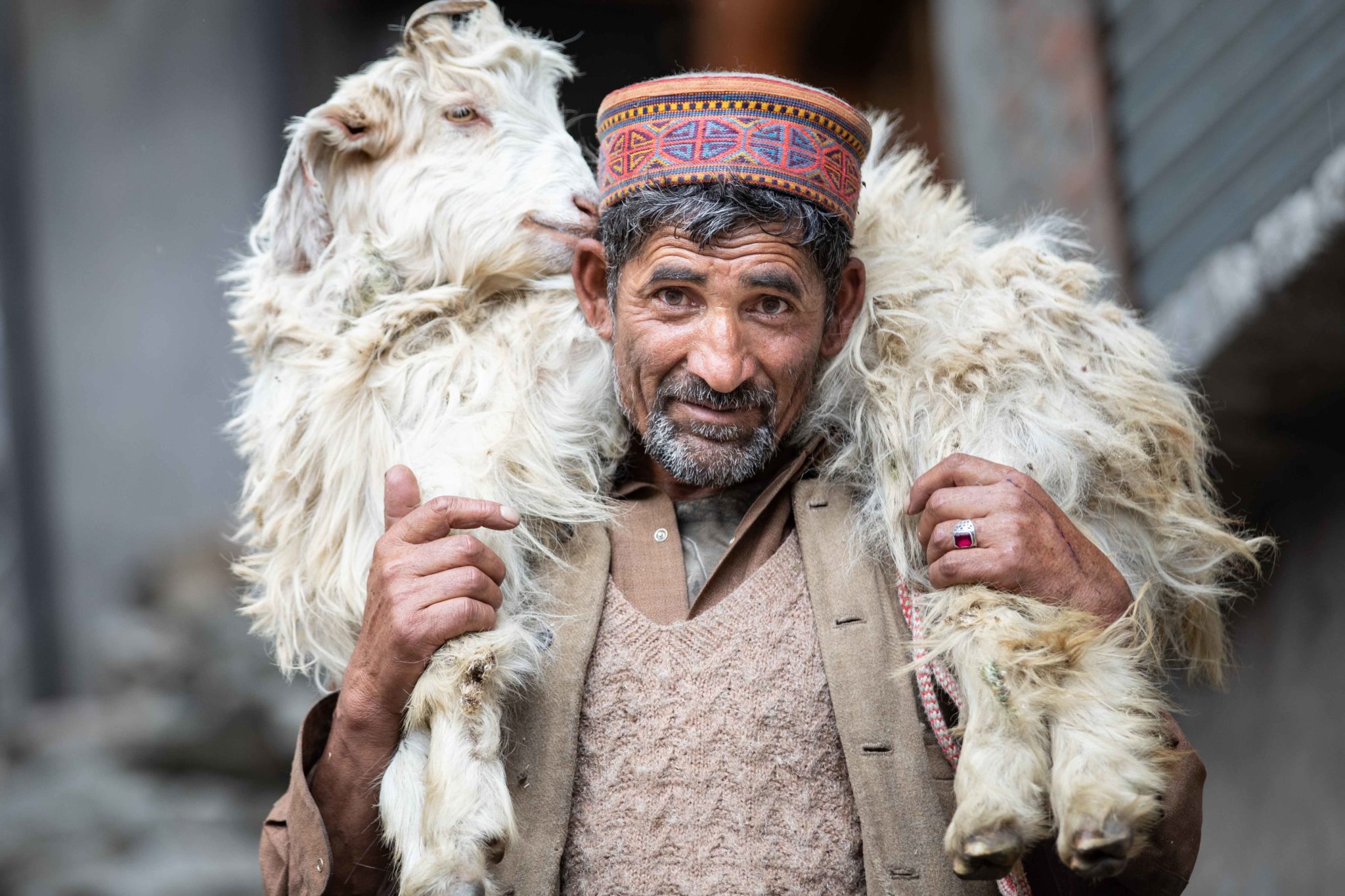 Malana is an ancient Indian village in the state of Himachal Pradesh. This solitary village in far north India is isolated from the rest of the
world. The peaks of Chanderkhani and Deo Tibba shadow the village. It is situated on a remote plateau by the side of the torrential Malana river, at a height of 8,701 ft above sea level. Malana has its own lifestyle and social structure and people are strict in following their customs. Malana has been the subject of various documentaries, including Malana: Globalization of a Himalayan Village, and Malana, A Lost Identity. The existing speakers of the autochthonous language Kanashi, the traditional language of the inhabitants of Malana, number approximately 1700.
This is Shukru Ram (his name means happy God), I was enthralled with the kindness in the eyes of this gentle shepherd and his goat who was literally licking Shukru's ear while he gifted me with this photograph.
Rwanda
In Rwanda – photographing for Serving Orphans Worldwide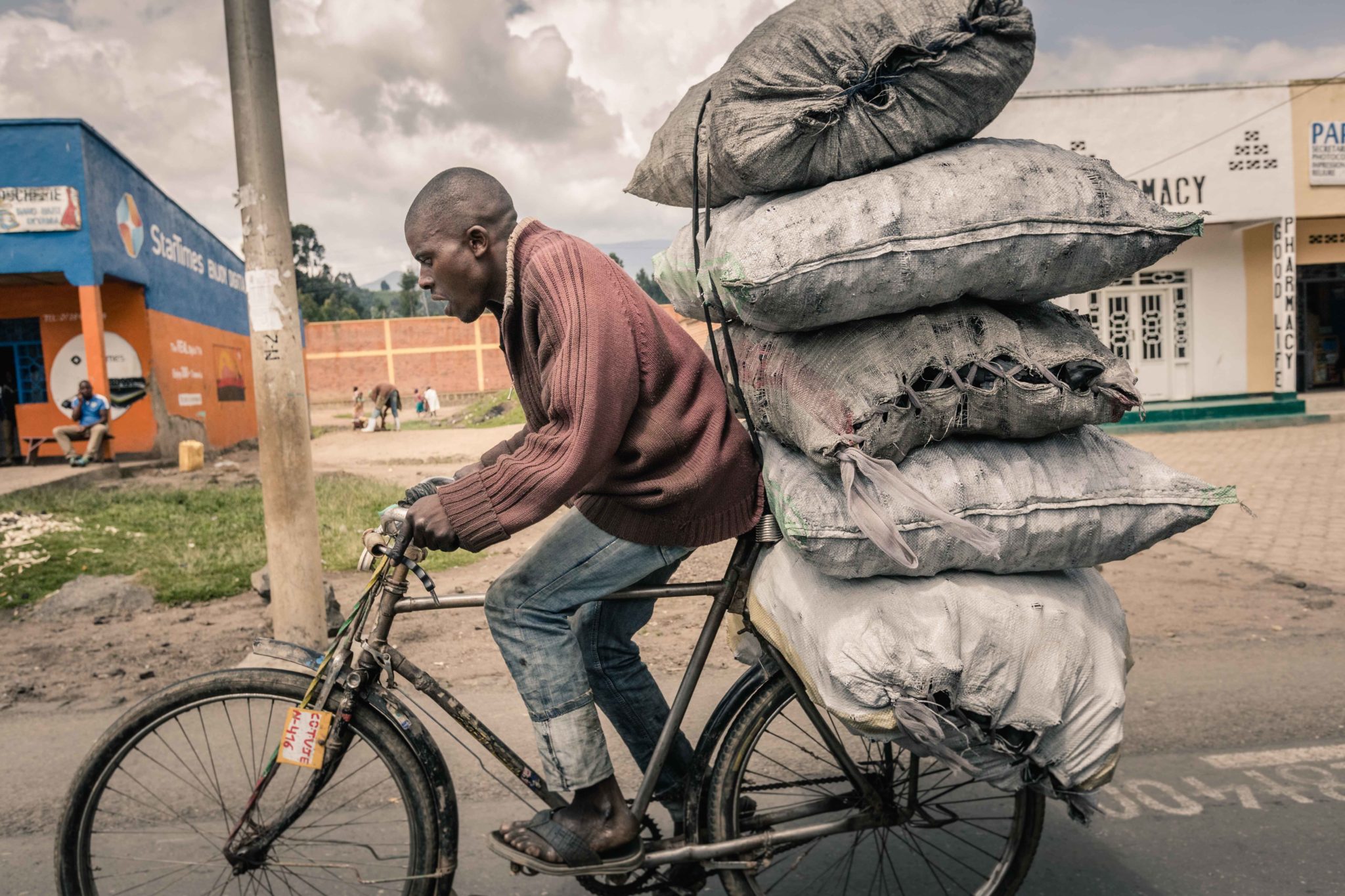 After 20 hours in the air with stops in New York and Amsterdam, I arrived in Rwanda's capital city, Kigali. After our teams first night in
Africa, we drove 3 1/2 hours, crossing the border from Rwanda into DR Congo, staying by the shores of Lake Kivu, one of the deepest lakes in the world.
Africa is a continent like no other and Rwanda is one of it's most beautiful gems. Our drive took us through stunning mountain vista's sprinkled with tea plantations and coffee farms.
During our road trip it was hard to contain myself from taking photographs. The shoulders of the highway were always lined with hard working yet smiling Rwandans.
Despite the limitations of shooting through the window of our van at highway speeds I loved the captures that resulted. I still hear the laborious breathing of the Rwandan man as he peddled his bicycle loaded down with bags of heavy charcoal.
These faces i photographed reflect a people with a will and determination to survive in a country that bares the scars of genocide only twenty years ago. An estimated 800,000 Rwandans were killed in the space of 100 days in 1994. Recovery since those dark days has been strong, with Rwanda experiencing one of the fastest growing economies in Central Africa. Despite strong economic gains, more than 60% of the population still live on less than $1.25 a day.
Fatu
In Rwanda – photographing for Serving Orphans Worldwide
The Democratic Republic of Congo is slowly recovering from a conflict known as Africa's first world war, which led to the loss of some five million lives between 1994 and 2003. Many eastern areas are still plagued by violence as various rebel groups continue to operate here.
While the Democratic Republic of Congo has the natural and human resources to thrive, it has the unenviable distinction of having the lowest GDP per capita in the world—$600 compared to $53,000 in the United States. Decades of war, violence, and poverty have claimed the lives of over five million people. The faces of the people here reflect this history.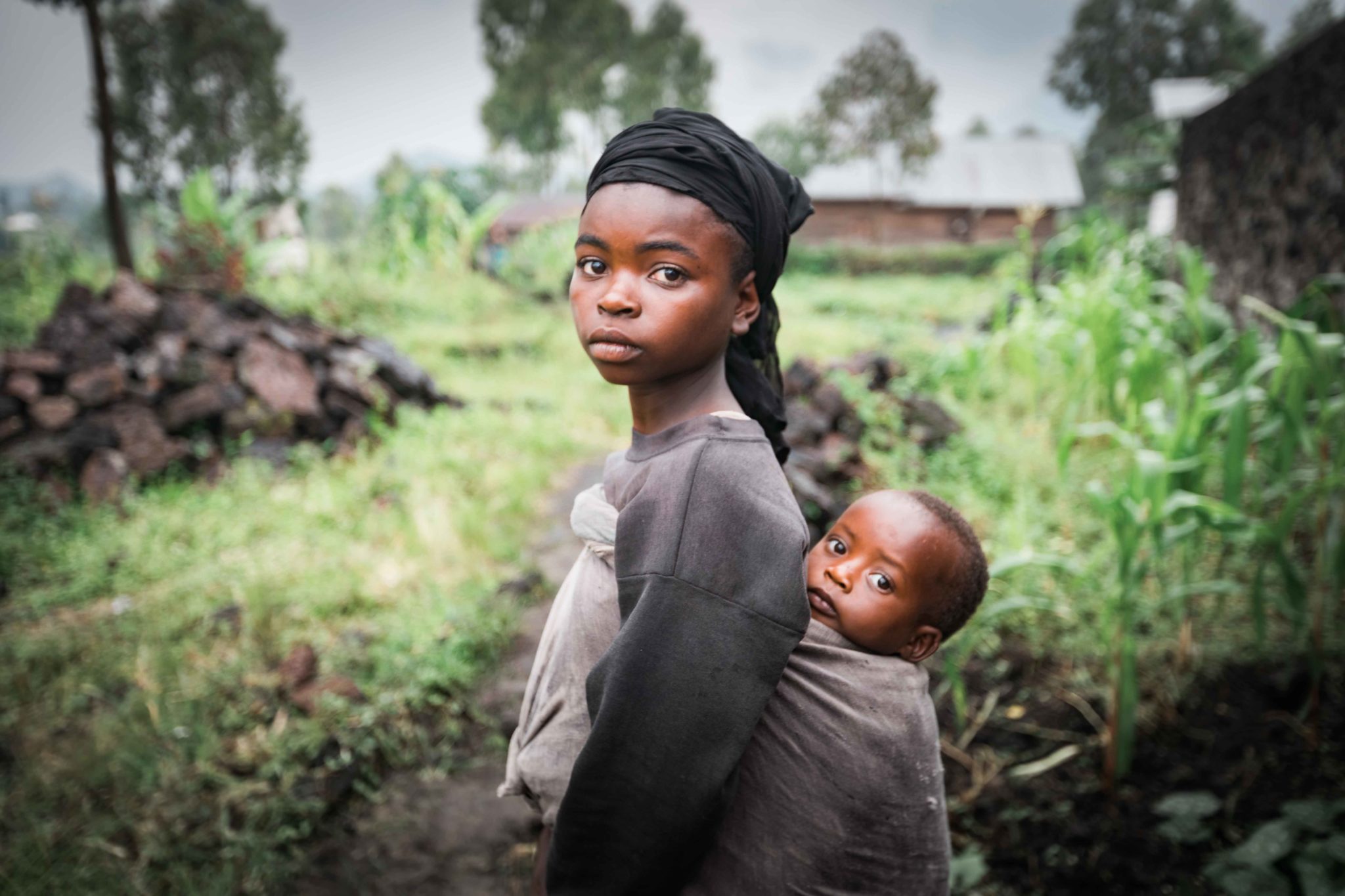 In 2002, much of Goma where I am photographing was destroyed by lava from the Nyiragongo volcano which buried most of the town's streets, particularly the town centre. Since then, Goma has been a city under constant construction. Even a short walk can be exhausting due to much of the ground being badly scarred by the lava.
This is Fatu and her little heart has experienced more than it should have during her 9 brief years here on earth. Her baby brother is blessed to have her.
"Every once in a while you take a photograph and the soul drifts up into view."
A Daughter's Heart
In Ukraine – photographing for Fathers House
This bright yellow photograph of a smiling man in Ukraine was not actually taken by me. I had photographed him for sure, but this photograph, the one that really caught my eye, was taken by my daughter Carissa who was traveling with me on our one month journey through France, Ukraine, Russia and Spain in 2017.
The photograph is a beautiful representation of my work since the smile that he gave us was a reflection of the relationship that developed during our brief time together. I like to think of the photo as a gift that he gave us.
My daughter wrote this about her experience taking this photograph. I will share her words since what she wrote sums up all that I believe to be true about photography, it is more about the heart then f-stops and aperture settings.
"Here at this shelter that provides care for the elderly homeless, often with disabilities, they asked us to come in and take pictures of this man and a woman who we could not communicate with and were basically just like "take their photo" while they sat staring off into the distance. My Dad instantly sat down with him and with the help of our good friend and translator, Anastasia, was able to take them back through memories of their friendship, when they first met, and soon they were all laughing. For me this kind of moment instantly brings fear and I don't know what to do, but my Dad is amazing at connecting with people, which is essential for photography and life. He did this again and again and we left with everyone in smiles. The elderly woman who runs the shelter told us how touched she was by our joy which she said was able to lift her spirits from this dark time in Ukraine." – Carissa
Looking for Justice and Mercy in DR Congo
In DR Congo – photographing for World Center for Compassion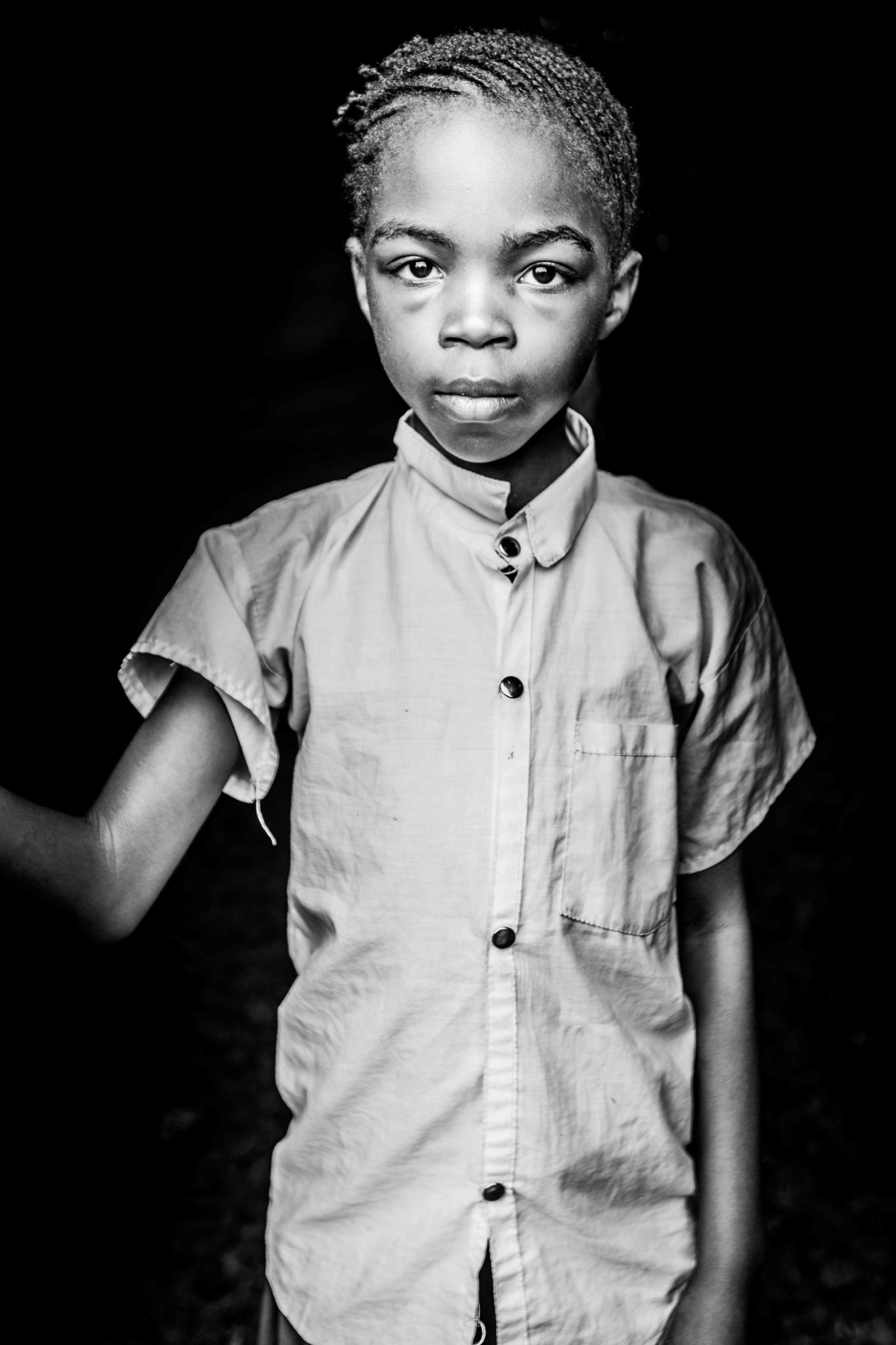 She is lucky to receive one meal per day. She managed a lovely smile but it is this photo that best revealed who she is and the circumstances in which she lives. It was with purpose that I had her place her hand on the doorframe, I wanted people to see her little arms—thin, like sticks.
When I gently placed my hands to move her, all I could feel was her ribcage, I fought hard to hold back the tears.
"
Anyone can take a picture of poverty; it's easy to focus on the dirt and hurt of the poor. It's much harder—and much more needful—to pry under that dirt. Revealing the beauty and dignity of people that, except for their birthplace and circumstance, are just like ourselves. I want my images to tell the story of those people and to move us beyond pity to justice and mercy."
— David DuChemi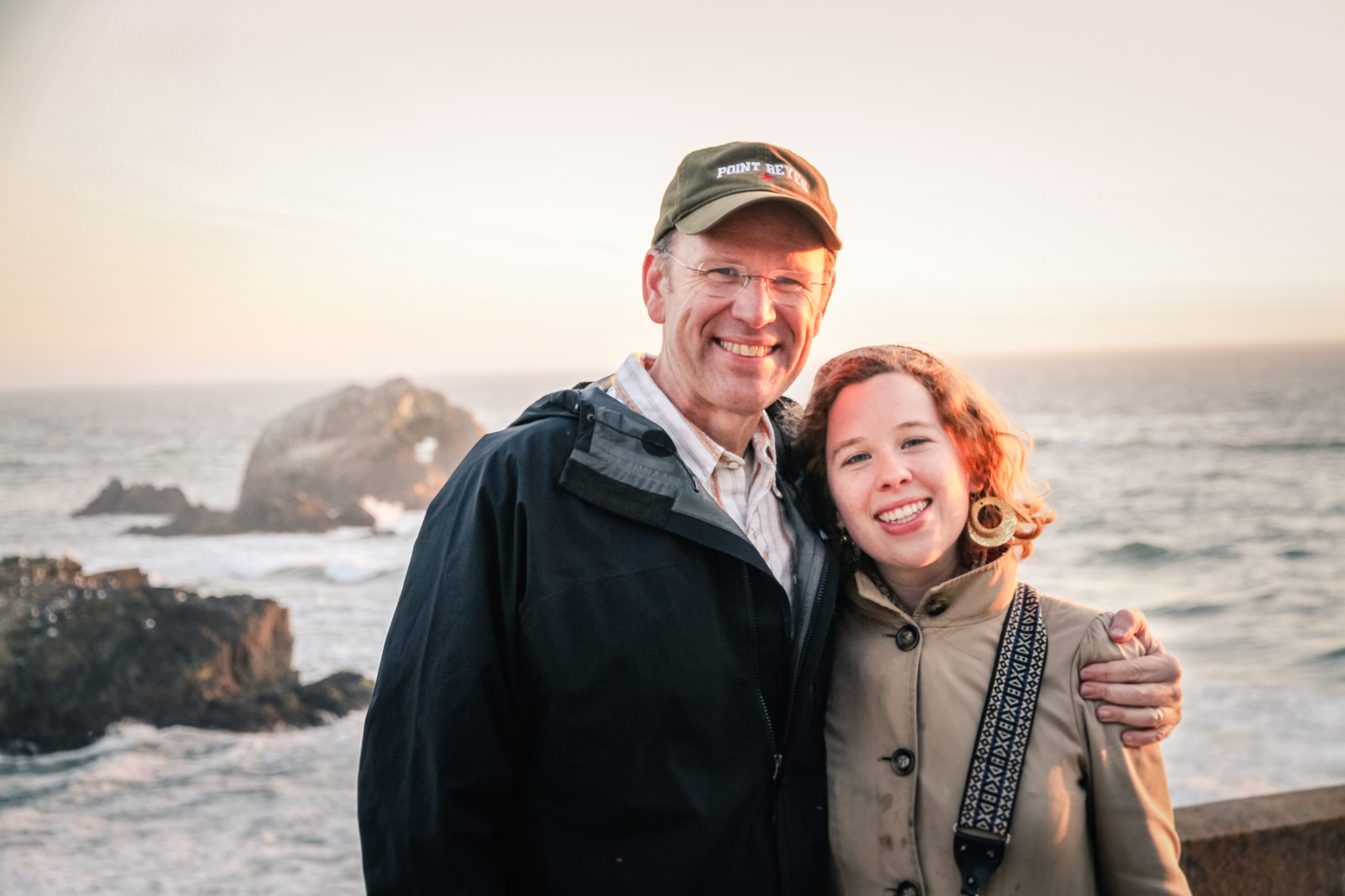 One of my favorite photographs with Christina. ❤️ I am so grateful for her life that continues to impact others. I am thankful for the kindness of so many people around the world who have allowed me to share her story.